Green from a shamrock and gold from the treasure at the end of the rainbow, these St. Patrick's Day Mason Jars will add a little sparkle to your day. Make these in different colors for different holidays. Super easy but oh so pretty!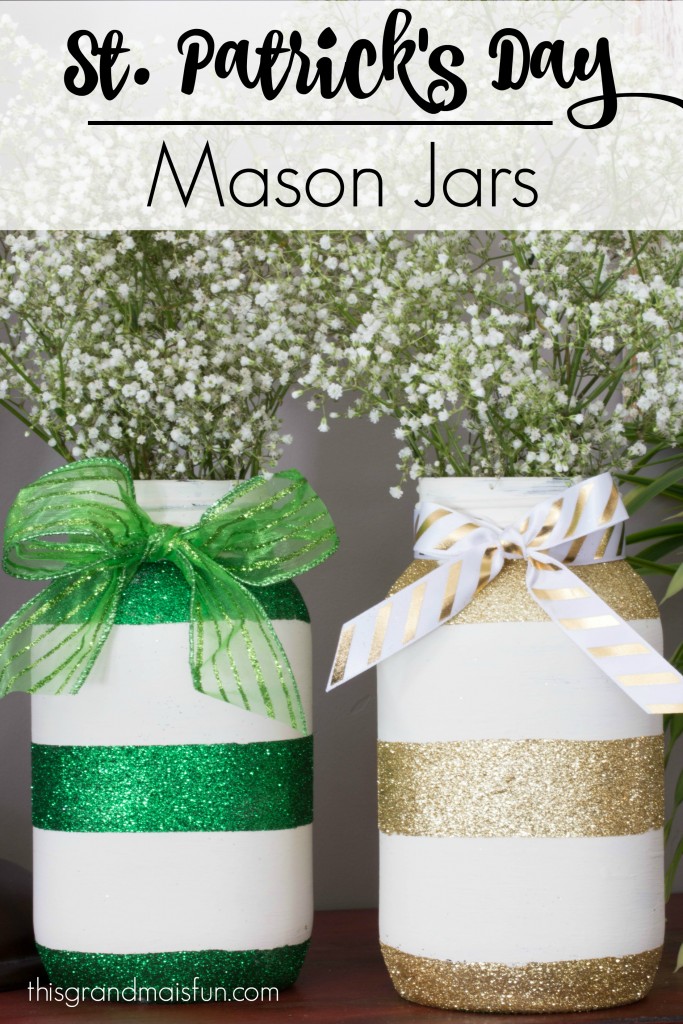 Whatever holiday it is, you will find a glittery decoration in our home. If you asked my husband he would tell you that if I could sprinkle some glitter on my morning cereal, I would!
I love how these jars turned out with the added green and gold glitter. It kinda makes me think they were sprinkled with a little bit of leprechaun dust!
Here is what you will need for this project:
Mason Jar
White Chalk Paint (I used Annie Sloan's Old White but I have also used Deco Art Americana Chalk Paint in Everlasting color)
Martha Stewart's Fine Glitter in Malachite Green and Florentine Gold
Painters tape
Elmer's Glue
Foam brush
Ribbon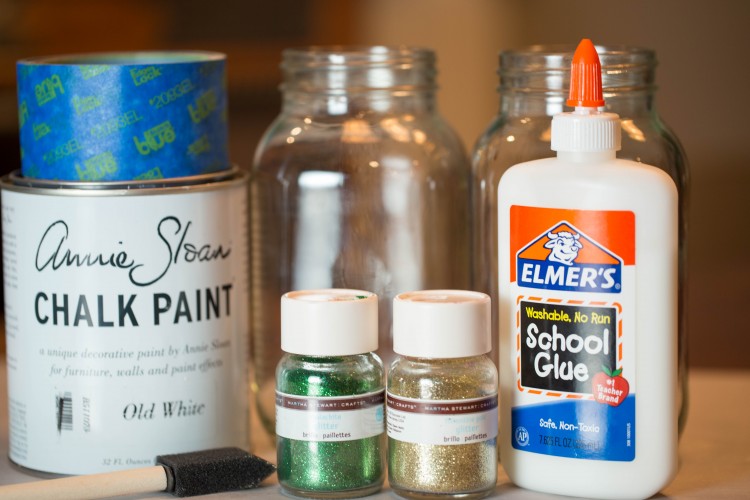 Thoroughly wash and dry your Mason Jars.
With a paint brush, paint your jars with an off white chalk paint. I painted mine with three light coats.
After the paint has dried fully, apply strips of the painters tape onto your painted mason jar. My tape was rather wide so I cut it down to about 1 1/2 inches wide. Press the edges of the tape firmly onto the jar so that the glue and glitter doesn't seep when you apply them.