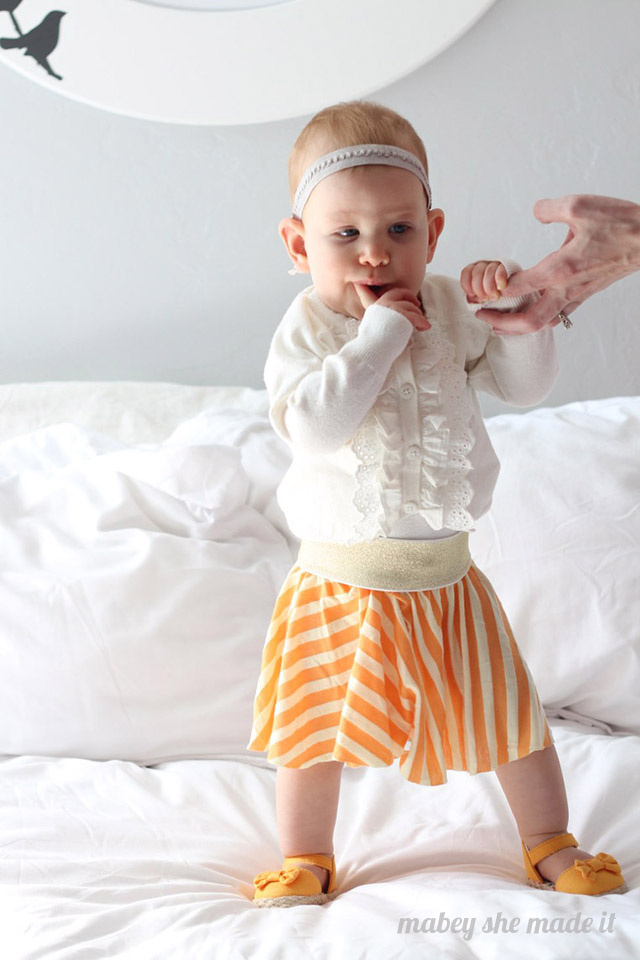 It's so fun when you find a cute and amazing tutorial for an easy circle skirt that you can make in almost no time at all. Circle skirts are so much fun and there's really not much to it!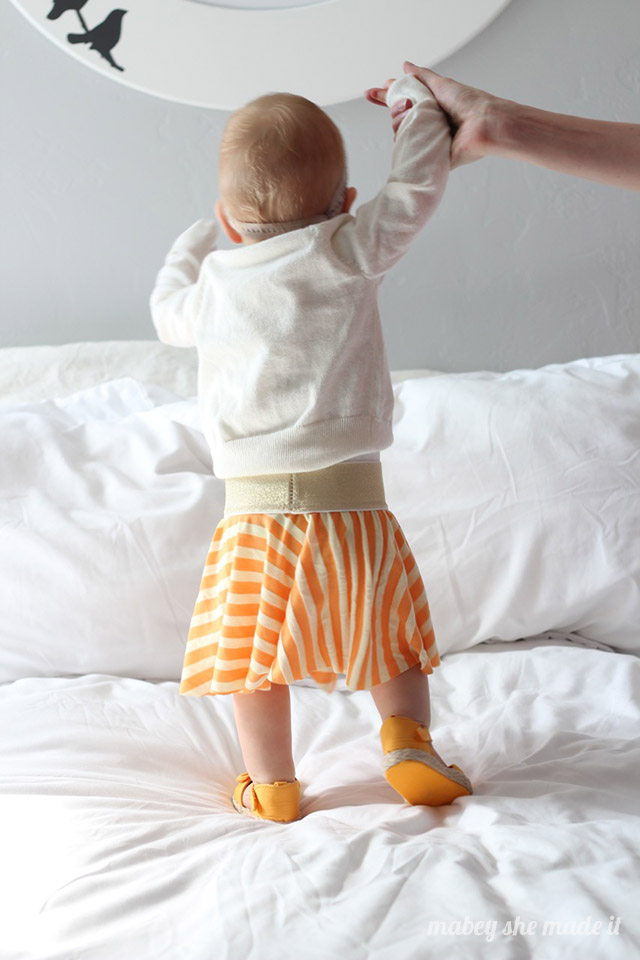 I love this circle skirt tutorial I pinned by Dana from Made (she's fabulous!), and today I'm sharing what a fun and easy project it really is–even if you don't sew much!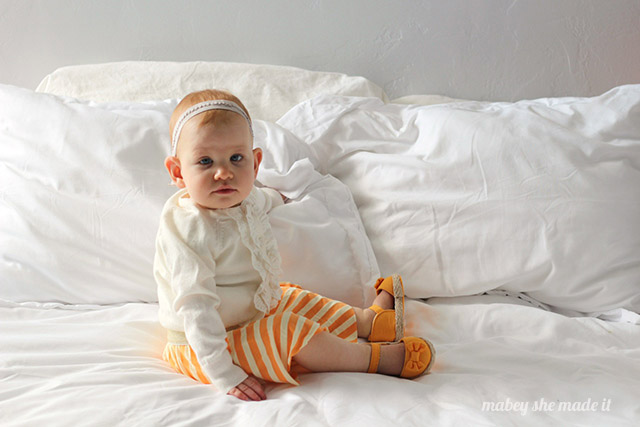 I got started by creating my pattern using Dana's tutorial which was really easy to follow. It only took 2 measurements and about 5 minutes to make.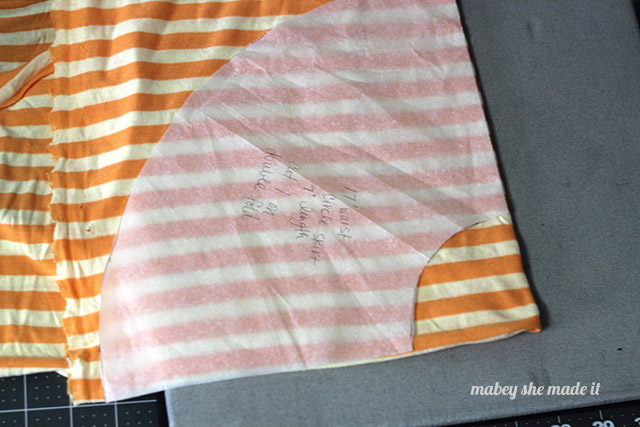 Then I cut out my skirt from some striped knit fabric and chose a fun gold elastic for a waistband.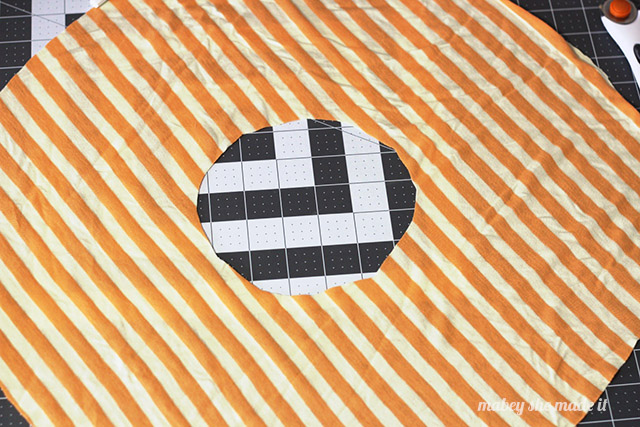 I followed the tutorial as is except that since I used knit, I chose not to hem it–you've gotta love knit for the no-fray feature.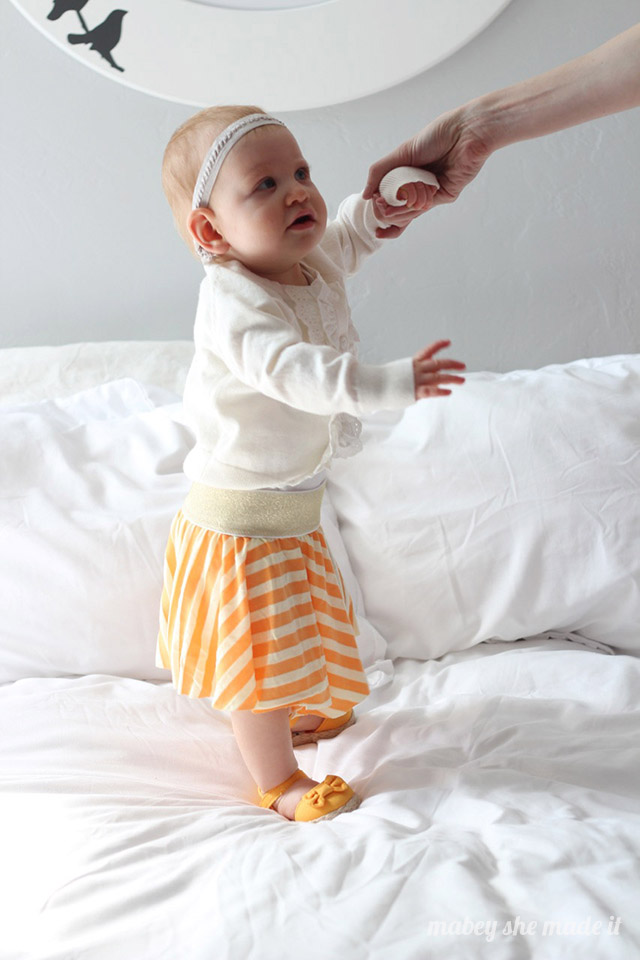 I paired it with a super cute little pair of orange sandals and a white sweater, and this little girl is ready for church or play. It's super comfy and amazingly adorable for the time it took to create. So go check it out, and come find other fun sewing projects at Mabey She Made It like these:
Ruffle Shoulder T-shirt Refashion | Extraordinary Girl Tee | Gathered Sleeve Refashion
This awesome post has been shared with Home Stories A to Z and Whipperberry!