I'm Si and am looking forward to getting to know you over the next few months! I'm excited to share a homemade recipe for Girl Scout Thin Mint Cookies with you today!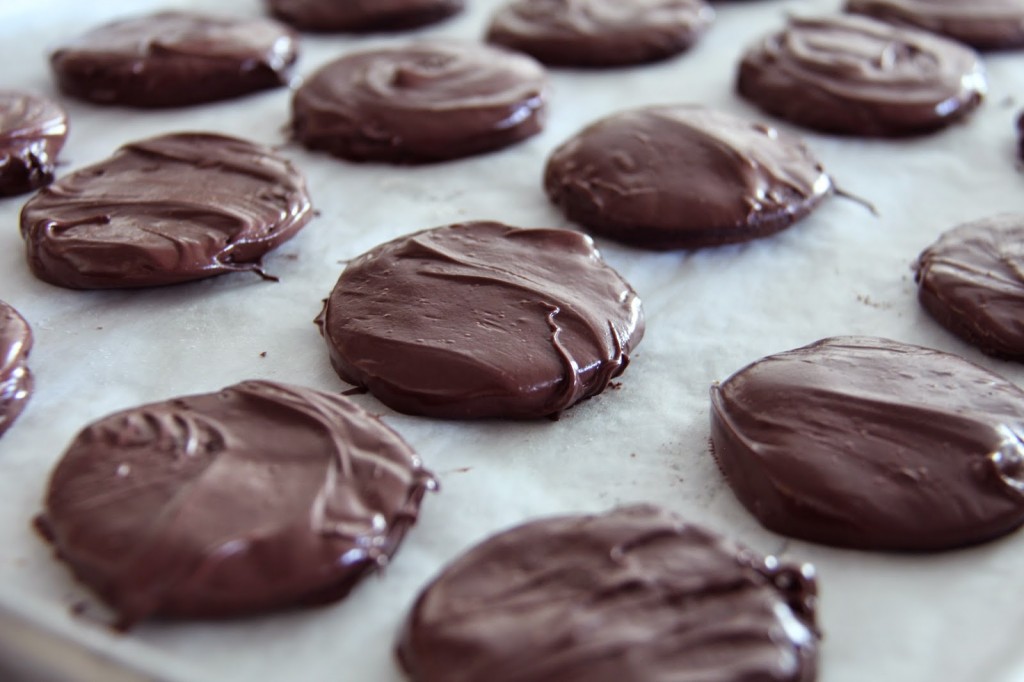 Cooking is my passion and I'm on a mission to teach women and men everywhere that the best memories are made when we combine people and food we love. Every kitchen can be
A Bountiful Kitchen
. It just takes a little time, a good recipe and love.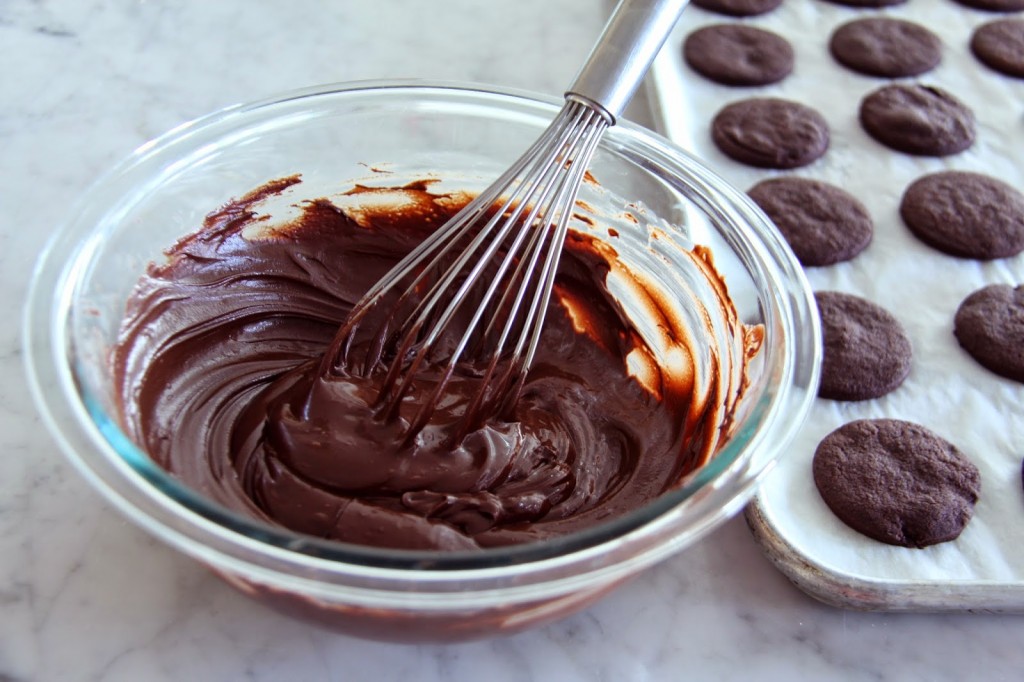 Pinterest is a gold mine for finding recipes that inspire! I have a huge (over 250 at last count) cookbook collection, but use Pinterest more often, because it's so convenient and who doesn't love a good mouth watering visual?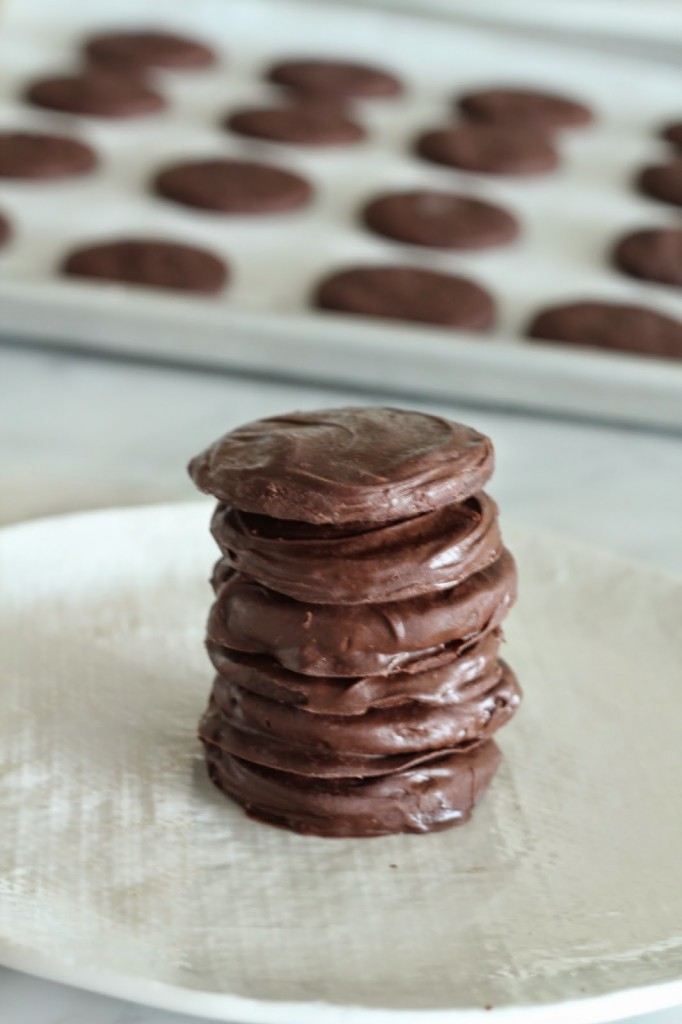 Once upon a time, I said I didn't like anything mint. Gradually, over the years, I have found I do like a few mint treats. The moon has to be in just the right position, with all the planets aligned, and in that moment, for some unknown reason, BAM, I'm in the mood for mint. I think I was one of the last people on the earth to develop a love for Girl Scout Thin Mint Cookies.
The bad news is, they are only available a few weeks of the year. The good news is, they are only available a few weeks of the year.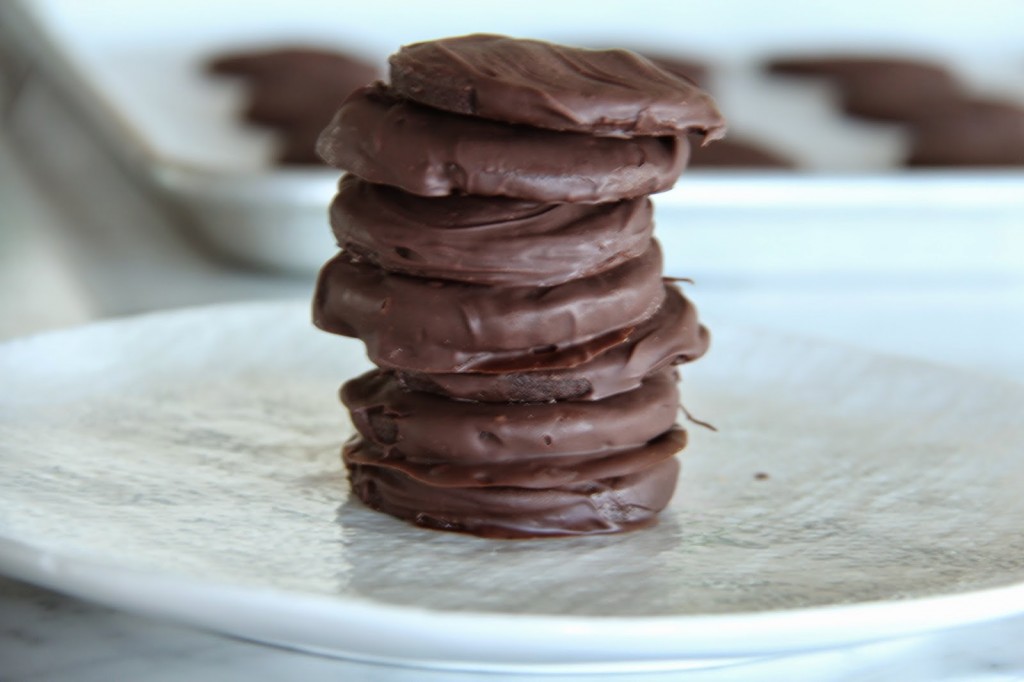 I love baking, which makes entertaining my often irrational sweet cravings fairly simple to satisfy! I pinned this recipe for Girl Scout Thin Mint Cookies at The View From Great Island. These cookies are about as close to the real deal as I have tasted… except they don't have the slightly waxy chocolate coating. Again, good news, bad news. Hard to say?
They are truly a little bite of Girl Scout cookie inspired goodness in a home made treat.
Hope to see you soon at A Bountiful Kitchen!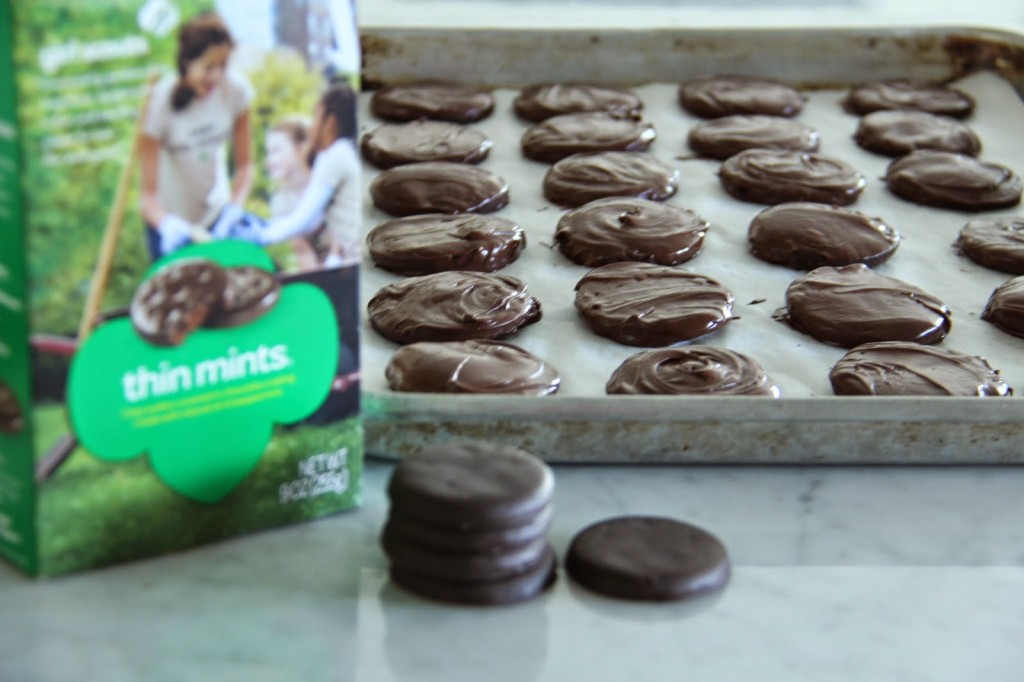 Girl Scout Thin Mint Cookies
adapted slightly from The View From Great Island
cookies:
1 cup unsalted butter, at room temperature
1 cup unsweetened Dutch Process cocoa powder
1 cup powdered sugar
1 teaspoon vanilla
1/2 teaspoon salt
1 1/2 cups all purpose flour*
chocolate coating:
20 ounces semi-sweet baking chocolate, or dark dipping chocolate
2 teaspoons peppermint extract or oil
Set oven to 350 degrees
Cream butter until light and fluffy, then add the powdered sugar and mix until combined. Stir in the salt, vanilla and cocoa powder. Mix until the cocoa powder is integrated and the batter resembles a thick frosting. Add the flour and mix just until the flour is combined, making sure to not over mix.
Form dough into a ball.
Using about 1/3 of the dough at a time, roll it thin on a lightly floured surface, about 1/8-inch. Cut cookies using 2-inch cutter. Gather the scraps and press together lightly and cut remaining cookies. Place up to 20 cookies on a jelly roll pan, lined with parchment paper or lightly grease a cookie sheet. The cookies will not spread much while baking.
Bake for 10 minutes. Remove the cookies from the oven and allow them to cool completely before removing from baking sheet.
While the cookies bake, make the peppermint coating. Chop the baking chocolate into very small, thin pieces. Place in a glass bowl or similar container and microwave for about 30 seconds at a time, stirring with a spoon or a whisk. When the chocolate is melted, stir in the peppermint extract.
Gently drop the cookies, one at a time, into the coating. Turn to coat entirely, then lift the cookie out of the chocolate with the fork and tap the fork on the side of the pan until the extra coating drips off. Place on a parchment baking sheet, and repeat for the rest of the cookies. Place the cookies in the refrigerator or freezer to set for a few minutes.
Yield about 50-2 inch cookies.
Tips:
-Fluff the flour and lightly scoop with a spoon into the measuring cup, then level off with a knife to insure you don't get too much flour in the cookie dough.
-The dough is a little stiff and tends to crack while rolling out. No problem, just press it back together with hands.
-Melt the chocolate just before you are ready to dip, and make sure to whisk in the extract well.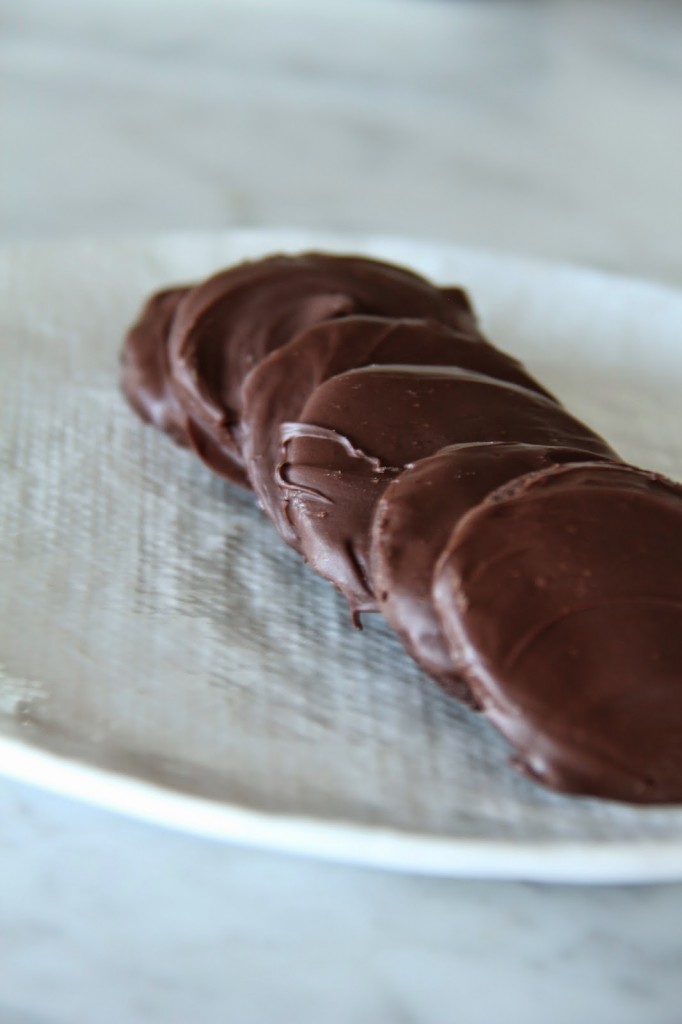 Other favorite recipes from A Bountiful Kitchen: