Father's day is just around the corner. I have the perfect gift you can help your grandchildren make for Dad on his special day. An Easy Fathers Day Shirt personalized with your grandchild's handprint. This is a fun, quick and easy project that Dad will love to wear over and over again! And you can always make a second one for Grandpa! (Grandpas love this kind of stuff!)
Supplies Needed
100% Cotton shirt in Dad's size – buy here
Contact paper
Spray bottle
Exacto knife and cutting board
Marker or pen
Bleach (small amount in spray bottle)
Grandchild's hand to trace for the shirt
This project is best if you spray the bleach on the t-shirts outdoors away from anything that bleach might harm.
Cut a piece of contact paper into a square shape large enough for a child's hand to fit. I used a plain piece of paper to practice cutting the heart out and then traced the paper cut out onto the contact paper.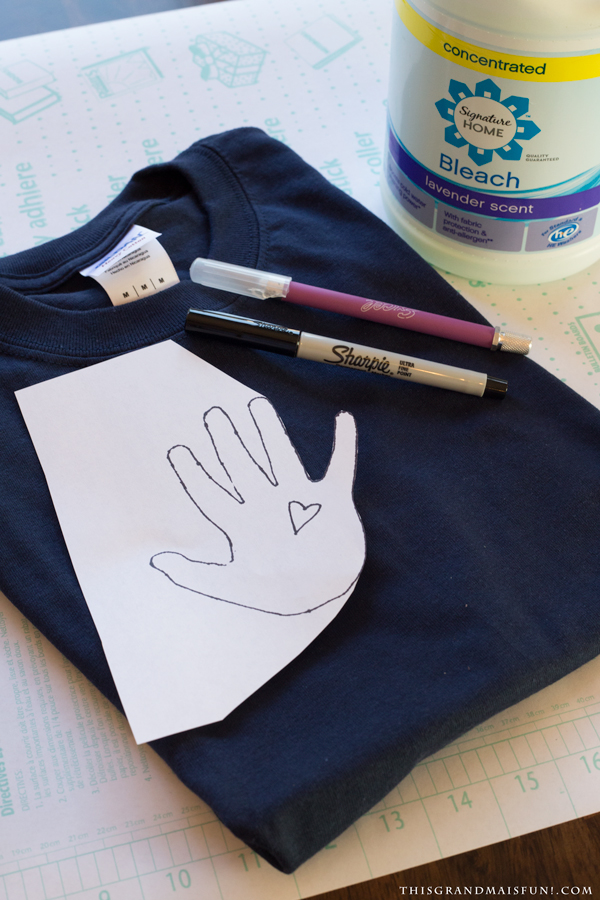 If your grandchild is old enough allow them to trace their hand themselves. For the younger children trace their hand for them. Then draw a small heart in the palm of the hand.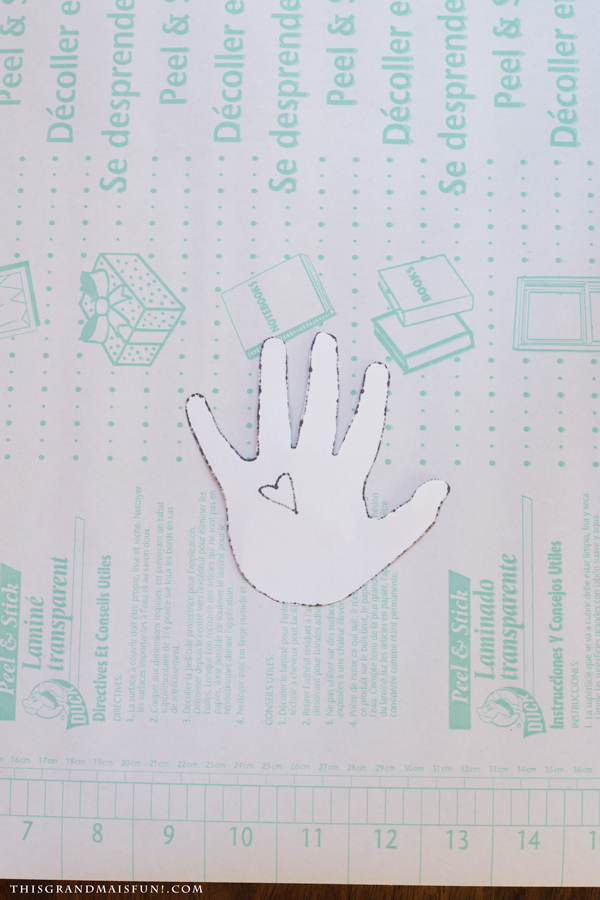 Using a cutting board and an Exacto knife, cut out the handprint and heart.
Lay shirt on a smooth hard surface. Decide where you want your child's handprint on the shirt. Usually right around the heart area is good.
Peel the backing off the contact paper and carefully place the clear contact paper onto the shirt. Smooth out any wrinkles as you go. Make sure there is no hair or dust under the design. (If the contact paper is not attached well the bleach might seep beneath the hand print design.)
Place another piece of contact paper on the inside of the shirt to protect the back of the shirt from bleach seeping through.
Hang up your shirt.
Add some bleach into your spray bottle and spray bleach directly onto the shirt where the contact paper handprint is. Be CAREFUL not to use too much bleach or it will seep through to the back of the shirt. Do not allow smaller children to spray the bleach, do this part for them.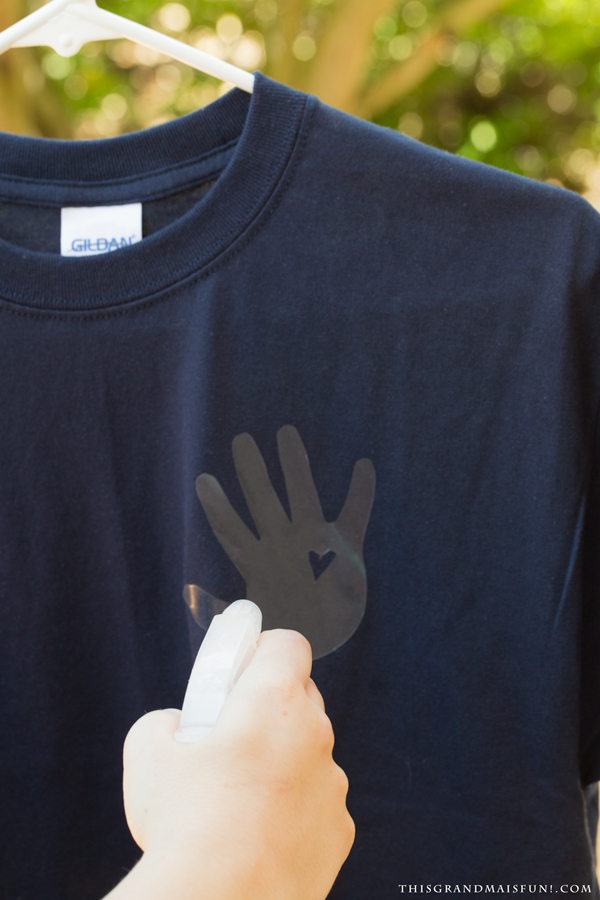 Allow the shirt to hang outside for 15 minutes to half an hour. Kids love to see how the bleach starts working in just a few minutes!
Place the shirt in the washing machine with the contact paper handprint still in place and wash according to the shirts washing directions.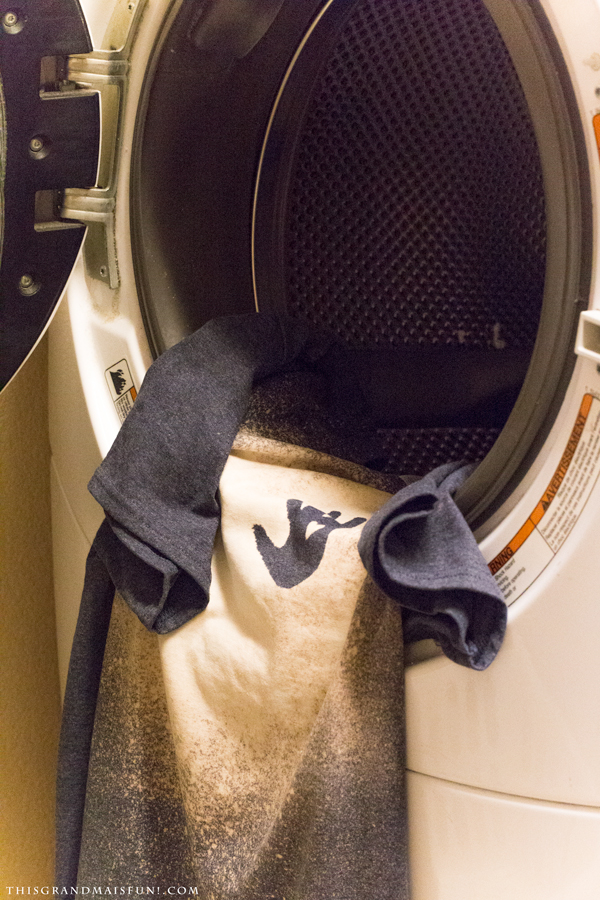 Remove the shirt from the dryer and admire your handiwork! Have your grandkids help wrap it up for a fun Father's Day gift.
Here is a close-up of how the darling handprint turns out!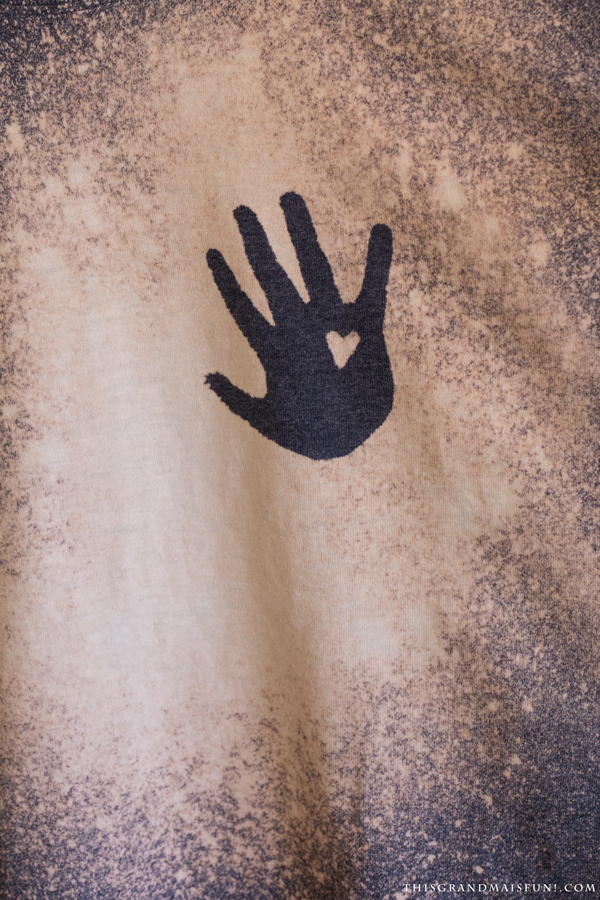 Any Dad and/or Grandpa will be thrilled to wear this handmade Father's Day gift!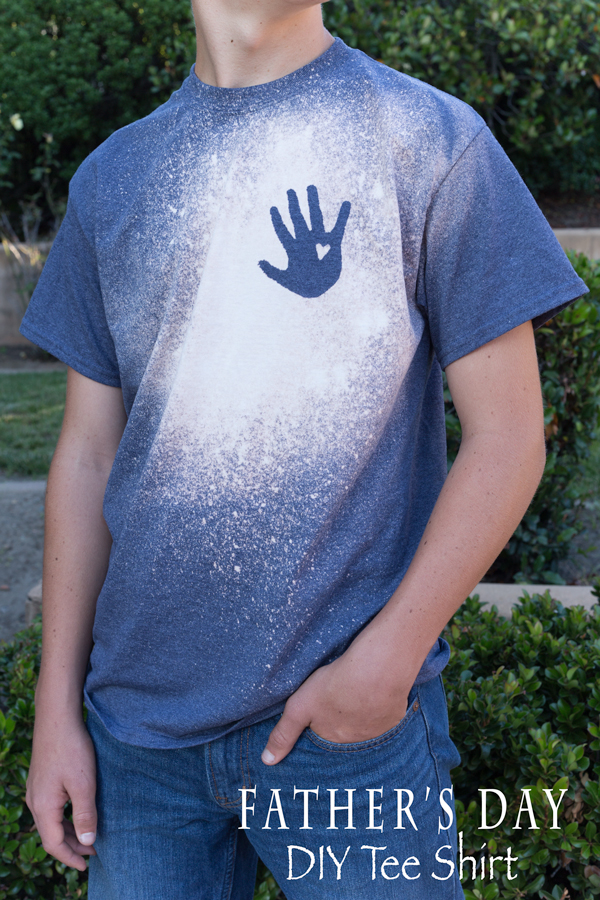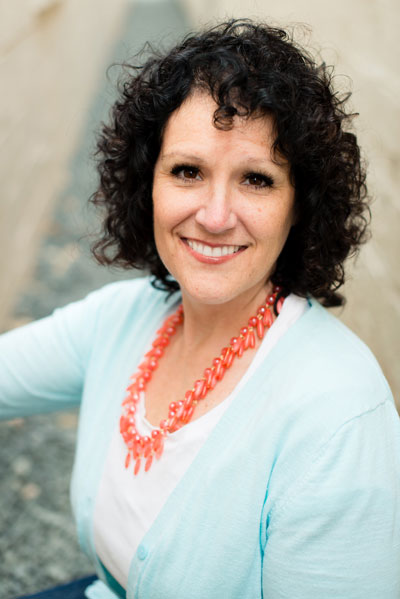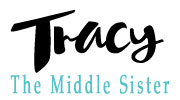 Inspiration for this fun post is from Kim Bond at Spotted Pony