Hi everyone! It's Annette again from Tips From a Typical Mom. Today I'm here to share with you a super funny 1950's Style Bridal Shower Game. It's wedding season and I'm sure some of you have been asked to plan or help plan a bridal shower. Am I right? Well, hopefully this fun game will help make your planning a little easier.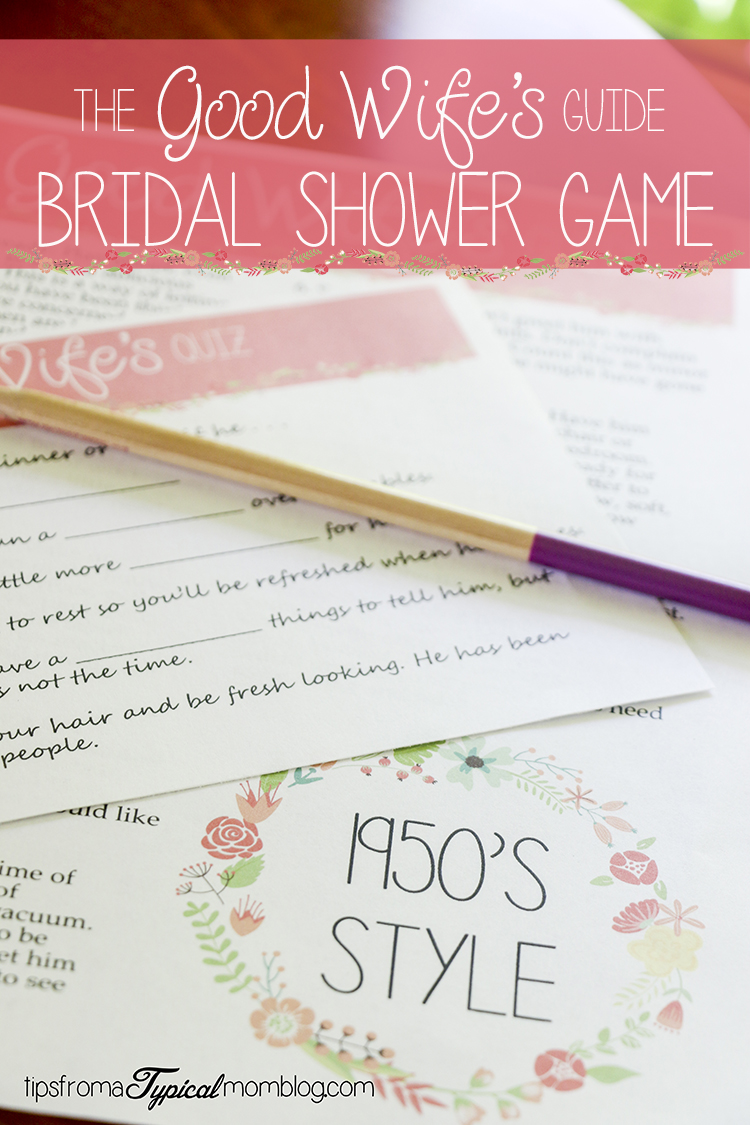 These are REAL tips given to the women of the 1950's from a Women's Magazine. I can't believe some of the things they are suggesting you do. Like "Prepare the children: Take a few minutes to wash the children's hands and faces if they are small, comb their hair, and if necessary, change their clothes. They are little treasures and he would like to see them playing the part." Oh my gosh. Nowadays, if my children are still alive and have had at least one meal by the time my husband gets home from work, we are doing really good!
Oh, and this one. I cannot believe this one. "Make the evening his: Never complain if he does not take you out to dinner or to other places of entertainment; instead, try to understand his world of strain and pressure, his need to be home and relax." WHAT?! What about the woman's need to get out of the house away from the little circus that is her life? Seriously. I'm so glad that I live in the 21st century where it's OK for a man to be in the kitchen!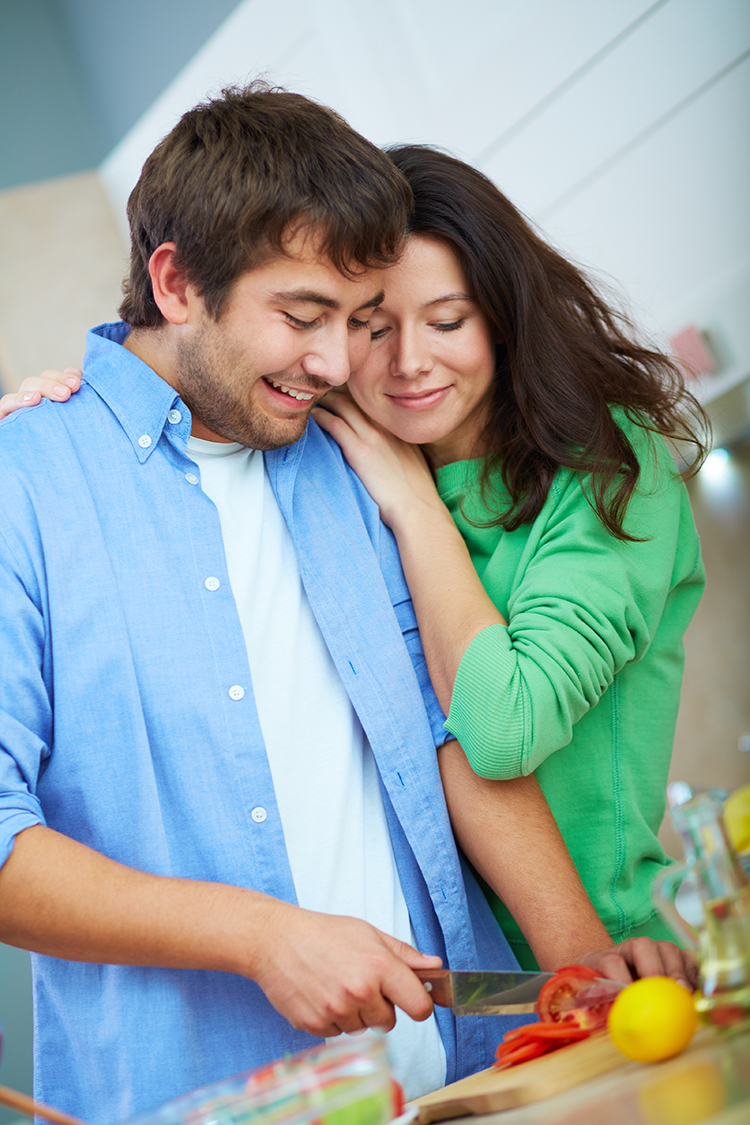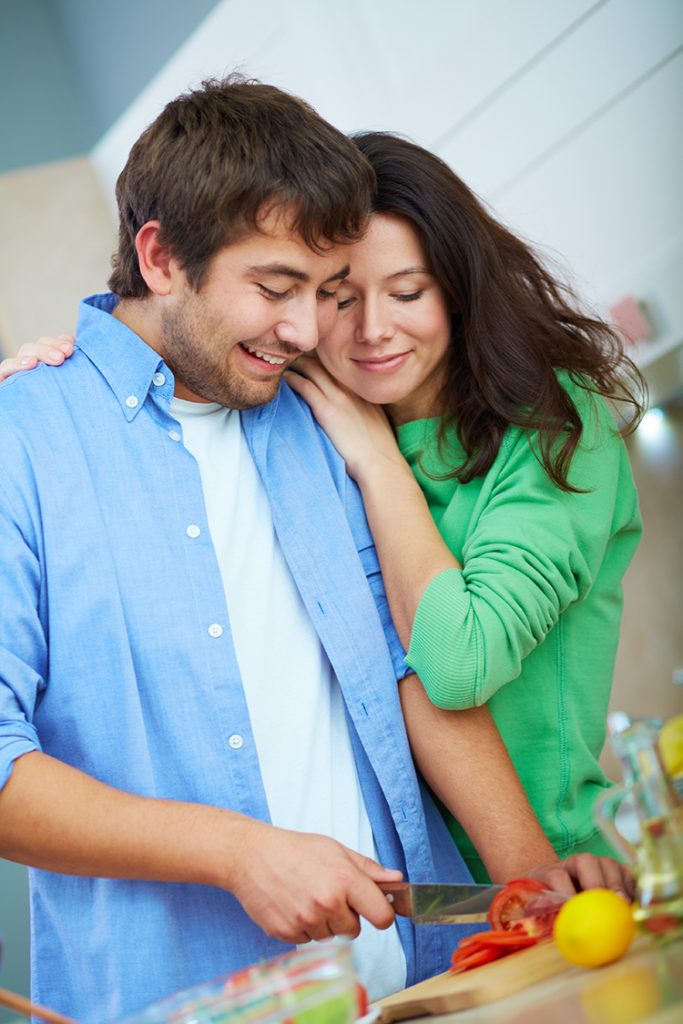 Don't get me wrong. I am a housewife. I work from home. For my family, me being home is a blessing. I am so happy to be at home raising my family. But I feel like I'm my husband's equal in all ways. We have different roles in this life and I'm just fine with that. BUT these ideals from the 1950's are way out of whack! And would make me go insane. Literally.
Now on to the fun bridal shower game. I've created a printable for you. Just click on the image below to open it into a new browser window. Then right click and choose "save image as" and save it to your computer. Now you can print them on regular paper for your shower.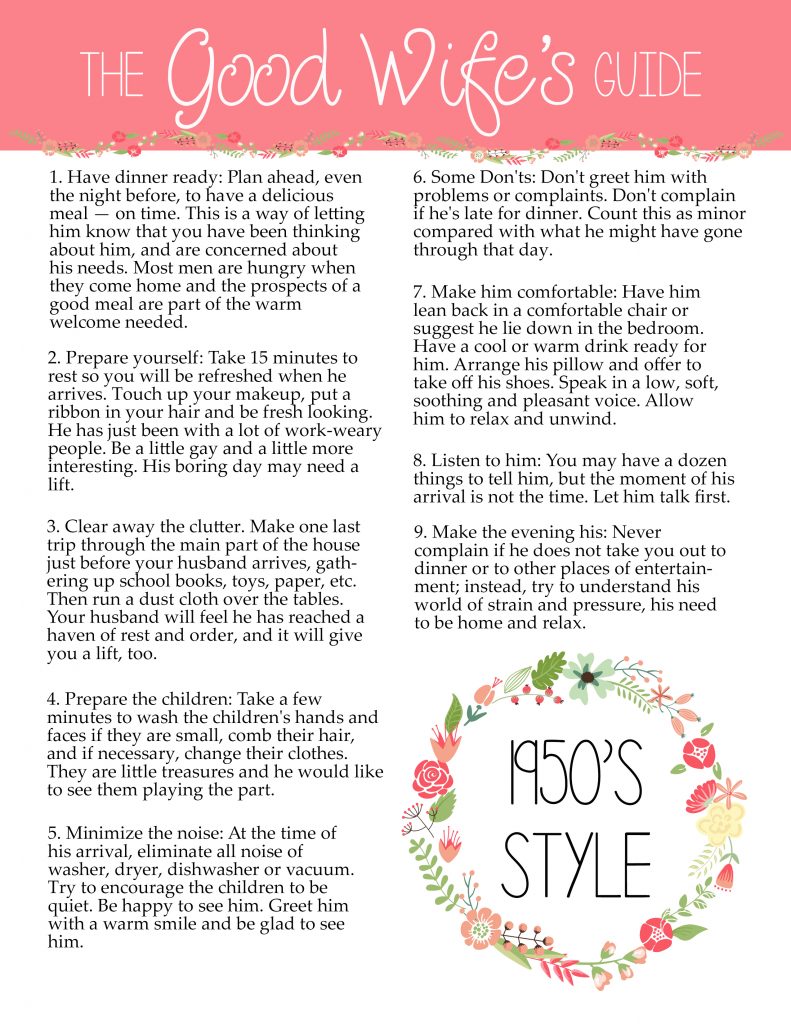 Items needed:
A print out of the excerpts paper and quiz
Click on these links to download.
I think nail polish with a cute "You Nailed It" tag is perfect as a favor or a prize for the winner! No need to get too extravagant or spend too much money.
How to play:
"Do you think you know what it means to be a good wife? This paper contains text from a real book used to teach the girls in high school on "How to be a good wife." Have the ladies read the excerpts, take the papers back, then hand out the quiz. When everyone is done, correct the answers and give a prize to the one who got the most correct answers. This game is great for all ages!
Alternative directions:
Read the textbook sheet out loud to your guests, then hand out the quiz sheets. When everyone has finished, the one with the most correct answers wins.
Another way to play:
Have the guests fill out the question sheet first, then read their answers to everyone. This can get really funny! Then read the correct answers as you go along, using the full text excerpts from the paper.
It's always fun to have a prize for the winner. But make sure you have a few in case of a tie.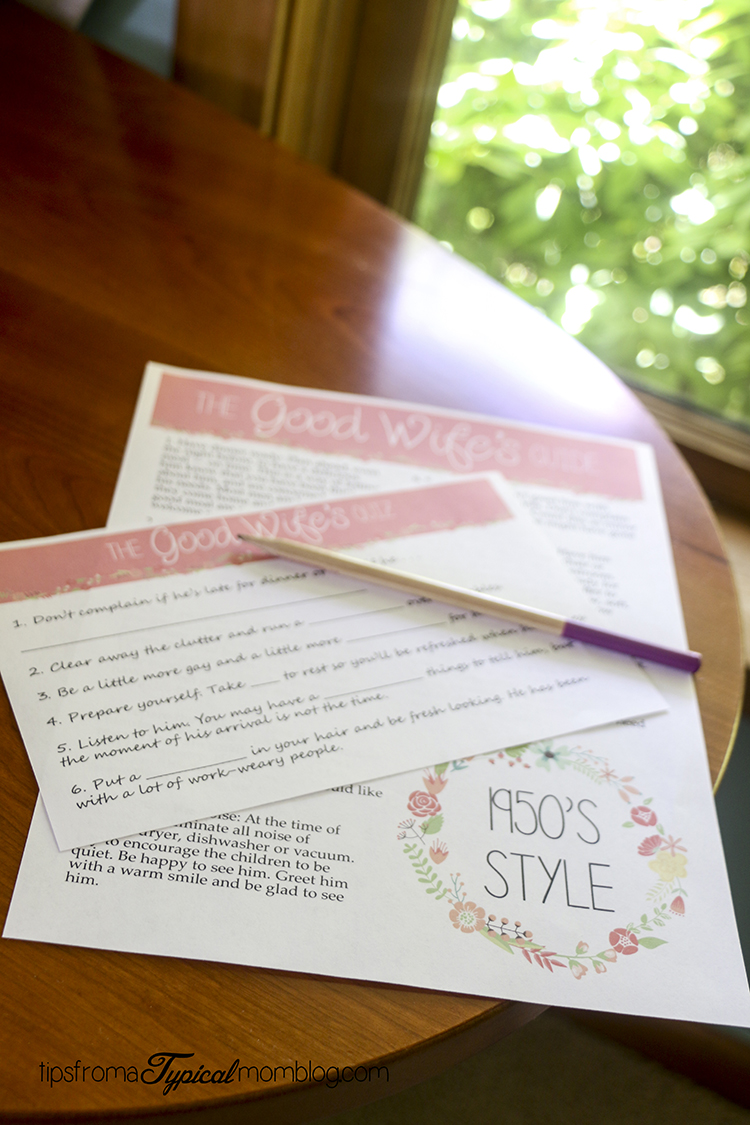 Leave us a comment and tell us what your favorite Bridal Shower Games are. Get more fun printables and family friendly ideas on my blog and follow me on social media!