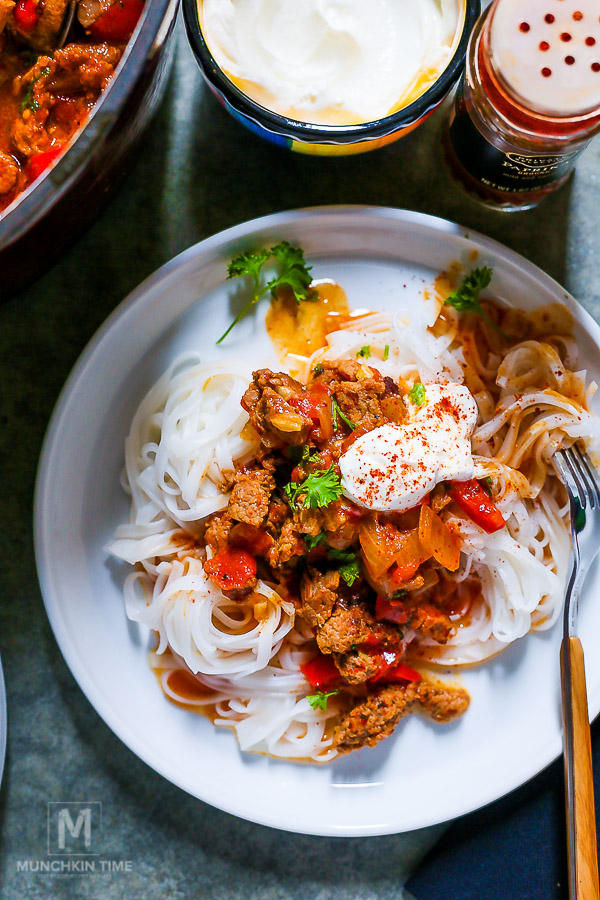 This Easy Beef Stew Recipe tastes just like Hungarian goulash. Hi! I'm Love from Munchkin Time, and today I want to share with you one of my family's favorite stew recipes.
Delicious, flavorful, heart-warming and loaded with lots of yummy ingredients like beef chuck, bell peppers, ripe tomatoes, garlic, onion, beef stock, thyme and paprika.
What makes this beef stew an easy dinner recipe is that you can make it ahead of time.
All you need to do is cook the beef, add the vegetables and seasonings, add the broth, bring it to a boil, cover it, and let the oven do the magic for the next 2 hours.
Now, how easy was that?!?
Don't be afraid to make a lot of this stew because it freezes beautifully in the freezer for up to 3 months.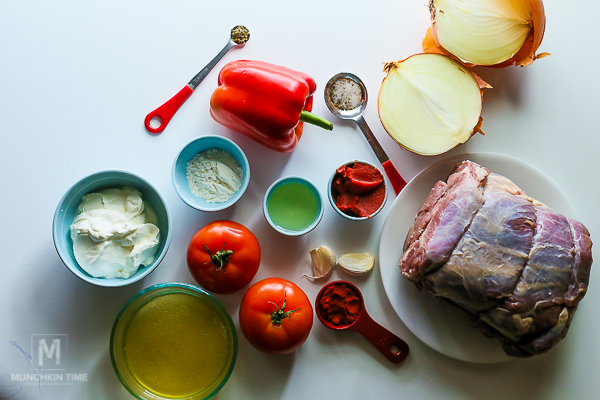 To make Easy Beef Stew Recipe you will need these ingredients:
4 tablespoon olive oil

2 lb beef chuck, cut into 1in strips

1 large onion, diced

2 red bell peppers, seeded and chopped

2 garlic cloves, finely chopped

1 tablespoon paprika

2 large tomatoes, chopped

2 tablespoon tomato paste

1 tablespoon all-purpose flour

2 cups beef stock

1/4 teaspoon dry thyme

salt and pepper to taste
If you make Easy Beef Stew Recipe please tag my name @munchkintimeblog on Instagram, I would LOVE to see your creation!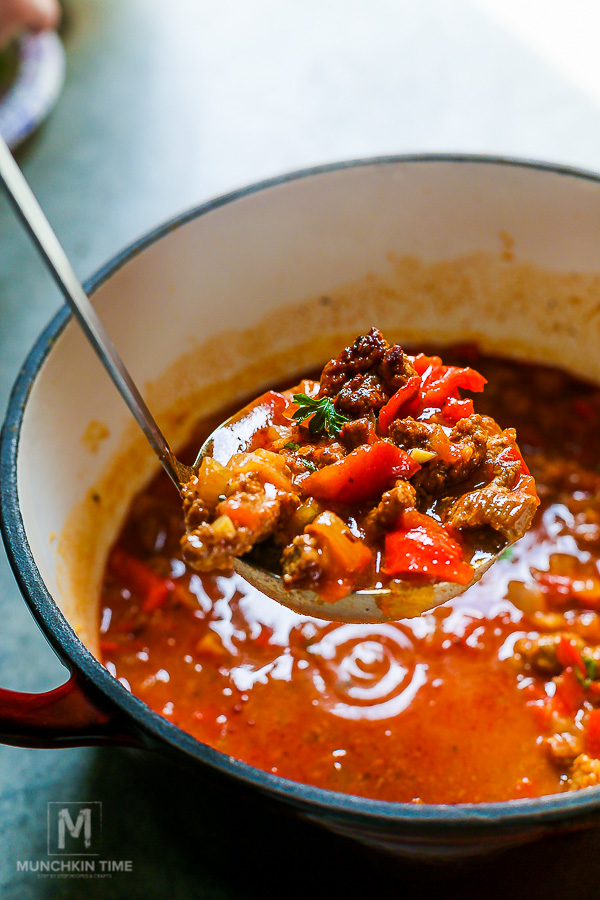 Preheat the oven to 325F.
In a large dutch oven pot heat olive oil on medium-high heat. Add beef and cook for about 5 minutes, until all sides are browned.

Lower the heat to medium, then add bell peppers, onion and garlic. Cook for another 5 minutes or until the onion turns translucent.

Stir in paprika, tomatoes and tomato paste.

In a small mixing bowl mix flour with 1/4 cup beef broth, whisk until there are no chunks of flour. Add flour mixture, remaining beef broth, thyme, salt and pepper to the pot. Bring it to a boil, while stirring.

After stew begins boiling, cover it with a lid and place it in the oven for 2 hours.

Serve with sour cream, rice noodles and a sprinkle of a paprika. Enjoy!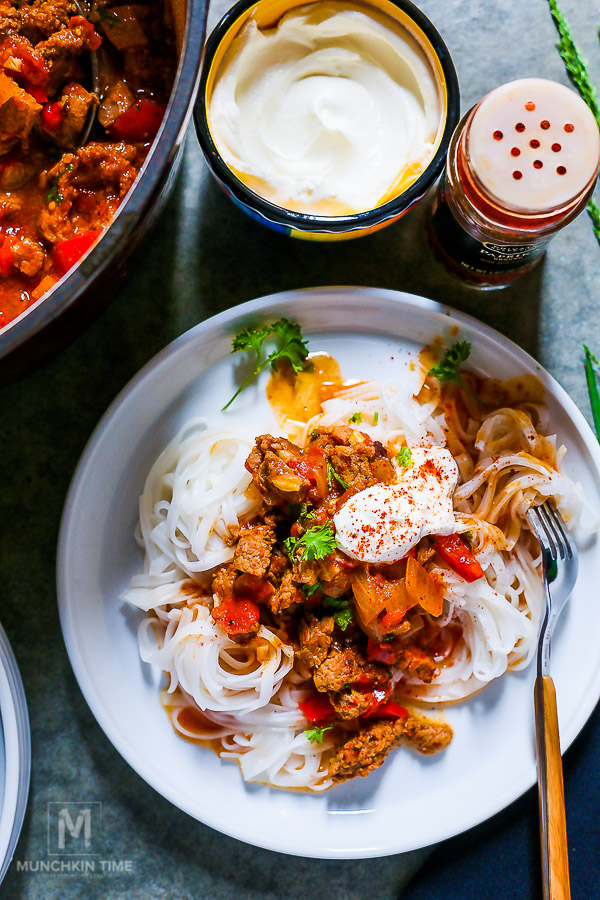 Q. – Did you like Beef Stew Recipe?
Let me know in the comments below, I would love to hear from you!
[amd-yrecipe-recipe:9]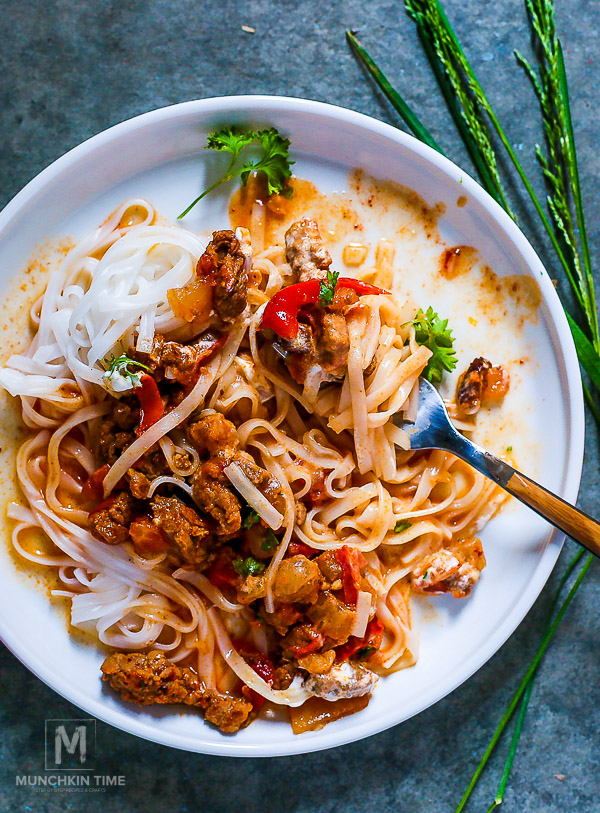 Thank you for stopping by!
3 Popular Posts from Munchkin Time