Have you ever heard of Hometalk? Well, if you haven't yet, you need to pop on over and take a look at their website! It is a great resource for everything about your home. Gardening, remodeling, DIY, crafts, landscaping, decorating etc. Kinda like one stop shopping for your house!
While there you can create a clipboard and clip things that you might be interested in. And another great feature that Hometalk has is that you can ask questions and get responses from experts in that particular field.
One clipboard that we recently created was Easy Home Remedies for Common Household Problems. Check it out here!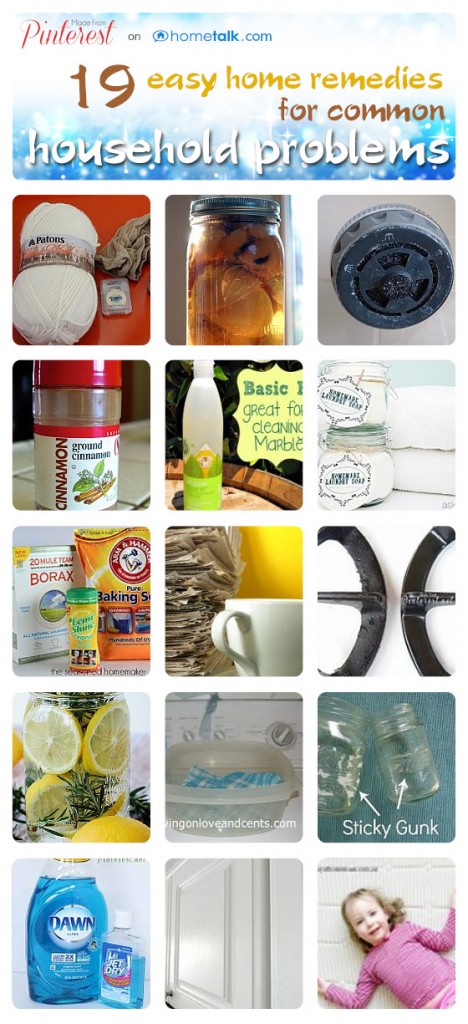 You will love seeing what they have to offer but be prepared…..you'll probably end up spending quite a bit of time there because it's so addicting!
Here's to a happy weekend in your home!