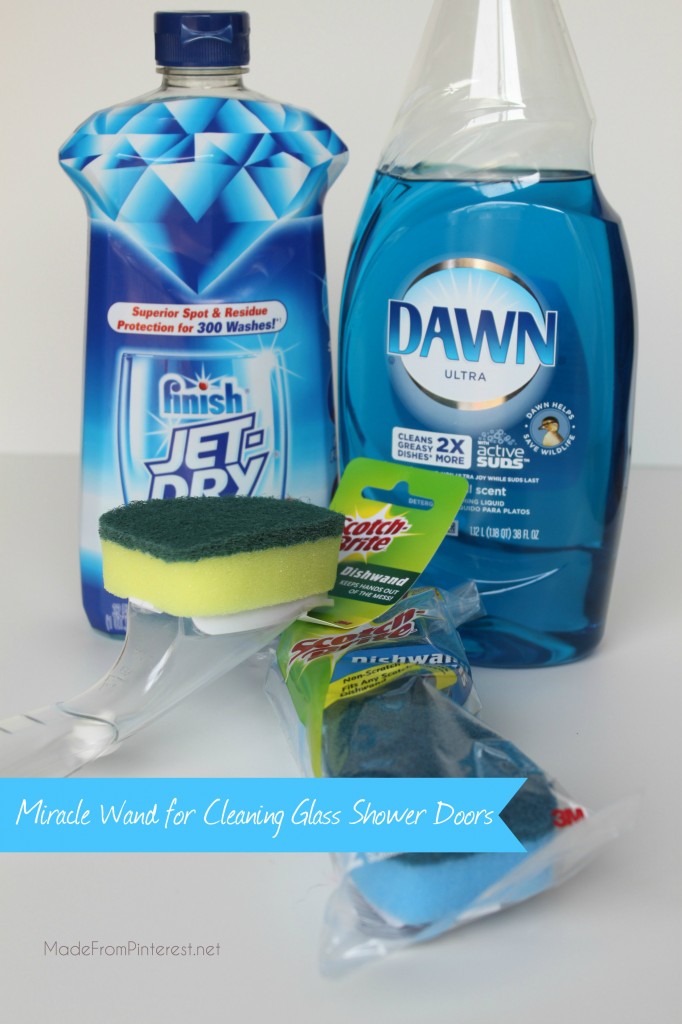 Why do we often get our best ideas while in the shower? Maybe because we are relaxed, uninterrupted and alone. Recently I had a great idea in the shower, about my shower. I have been so pleased with the results I have had with my Super Simple Shower and Tub Cleaner and Tracy has had such great results with her post about cleaning windows I thought, why not marry the two?
It made me think of a commercial from my childhood. Do you remember the one about Reese's Peanut Butter Cups? It starts with one person eating peanut butter out of the jar and another person eating a chocolate bar.
They stumble into to one another and one says to the other, "Hey you got your chocolate into my peanut butter!" The other says, "No, you got you peanut butter in my chocolate!" They both taste the results and decide it is a marriage made in heaven. I would have to agree. We squeegee our shower everyday, but there was still quite a bit of soap scum accumulated as you can see through the light in my before photo.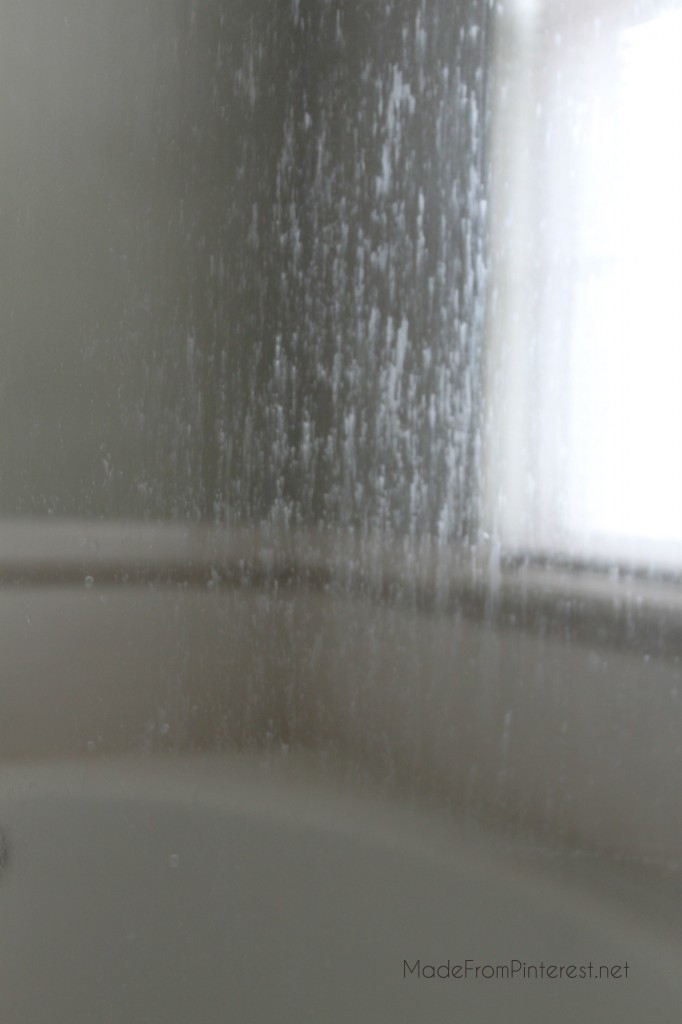 I decided to put this idea to the test. I bought a dish wand and swapped out the sponge for a non-scratch scrubber so it wouldn't damage the glass. Then I put about a teaspoon of liquid dish soap into the wand, added one drop of jet dry, and filled the wand with water leaving a little space at the top. Then I tipped the wand up and down to mix the ingredients.
I wet down the shower and scrubbed away. I rinsed the shower and squeegeed a portion to see if that made a difference. Because glass dries more quickly outdoors I found that it helped to squeegee. I took this after photo as soon as it dried. Can you see the glass? Neither can I! But I can see the drip marks on the far wall from condensation! This is an easy way to keep your glass shower doors sparkling clean while you take a shower.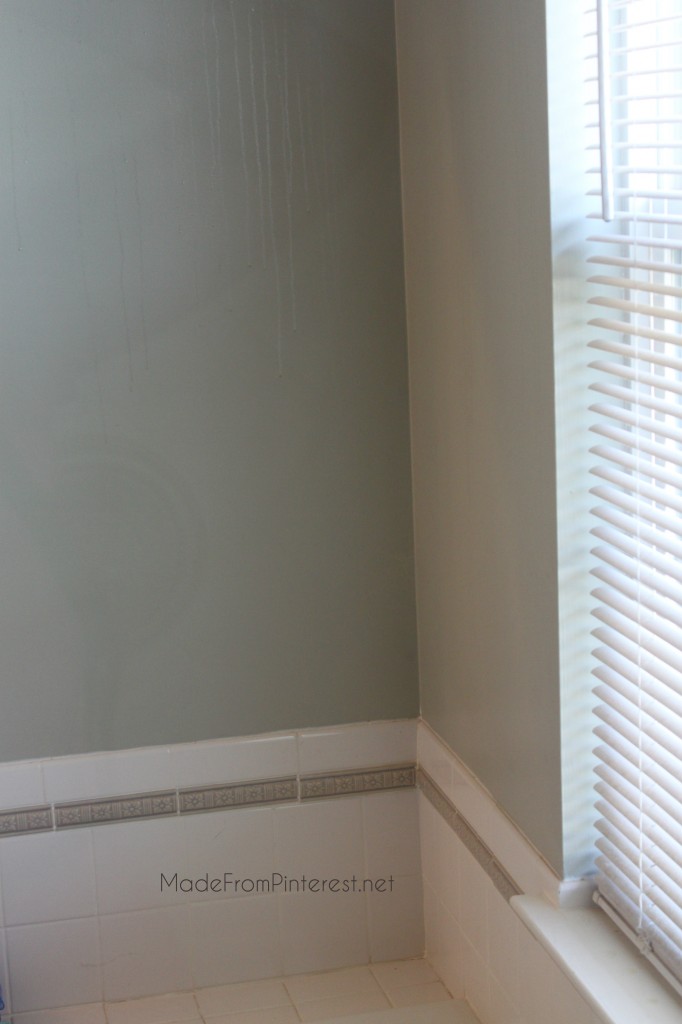 Your clean shower doors will "clearly" help you come up with some great ideas!
These Pins Rock!
For a perfectly clean shower or tub you may also like to check out Easy Shower Mold Solution
We are pleased this post is linked with: Chase the Star – French Country Cottage – Craftberry Bush – Romantic Home – Simply Designing – Shaken Together Life – Chic on a Shoestring Decorating – Shabby Nest – Serenity Now – What's Cooking With Ruthie – Tatertots and Jello – Be Different Act Normal – It's Overflowing – I am Only 1 Woman – A Bowl Full Of Lemons – Six Sister's Stuff