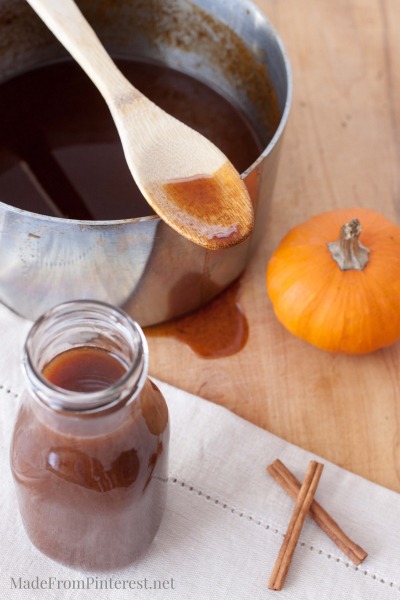 When I was first married I used to wonder why my mother-in-law always made Banana Cream Pie every time we got together. After a few years, I talked to my husband about it. Turns out, Banana Cream Pie is one of his all time favorites. I felt so selfish! How could I not know that? Maybe because I was not paying enough attention and was still a little too wrapped up in myself.
I have a much better handle now on what his favorites are. Besides banana desserts, he also loves Peanut Butter. You really should try out his new favorite Perfect Peanut Butter Cookies. They are amazing! But today for my wonderful hubby, I am sharing with you another of his all time favorite flavors. He loves, loves, loves any pumpkin dessert! So when I saw a pin for Homemade Pumpkin Spice Latte Syrup, I couldn't wait to see if my hubby would like it on pancakes for our lazy Saturday Morning breakfast.
He was out washing our deck, getting ready to seal it, when I called him in for breakfast. He called back that he was too busy for breakfast.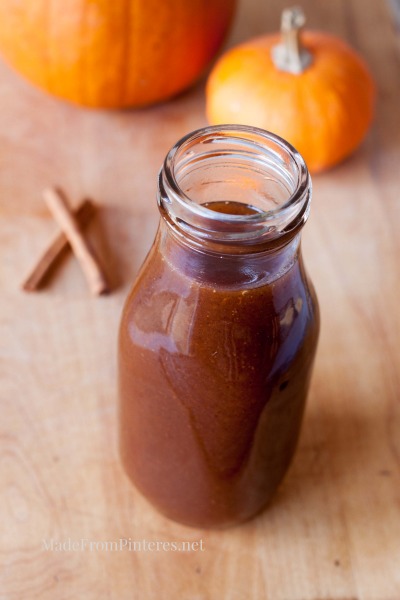 All I had to do was tell him, Okay, but I made an Easy Homemade Pumpkin Syrup to go on the pancakes, and he came pretty quick. He loved it. And so did the rest of the family. I have made this syrup 3 times since then and the third time I doubled the recipe! It is that good! This is so quick and easy to make. And while it is simmering on the stove, you can be making your pancakes, and the house will smell like fall. We also liked this in hot chocolate to add some fall flavor. Tiffany at Domesticated Academic made hers to use as a Latte Syrup. It would be great as a glaze on bread, mmmm! There are so many ways you will put this Easy Homemade Pumpkin Syrup to good use!Thanks, Mandy, for letting us come enjoy a little time with your readers.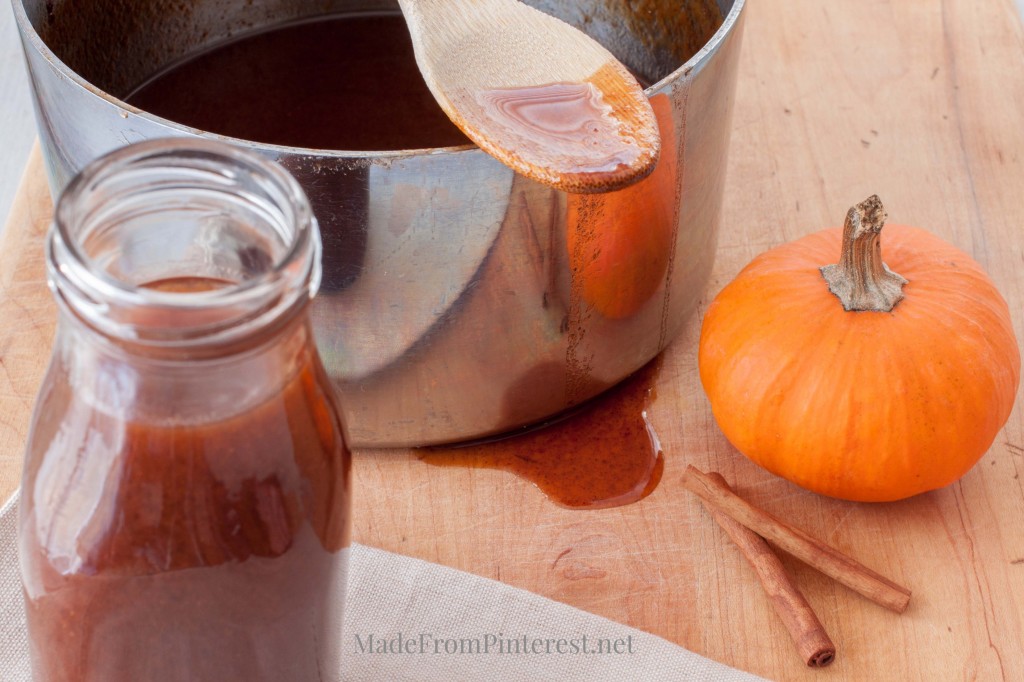 Enjoy this syrup!
We think it rocks!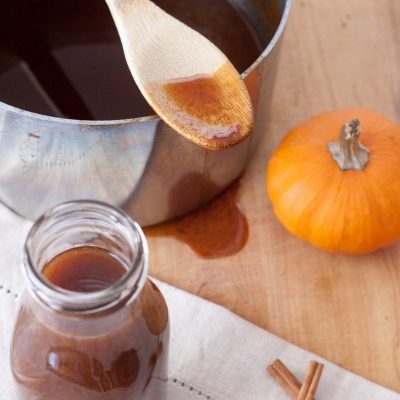 Easy Homemade Pumpkin Syrup
Ingredients
1/3

cup

pumpkin puree

fresh or canned

1

cup

sugar

1/2

teaspoon

vanilla

1 1/4

cups

water

1

teaspoon

cinnamon

1/2

teaspoon

nutmeg

1/4

teaspoon

cloves

1/4

teaspoon

ground ginger

1/4

teaspoon

allspice
Instructions
This is so easy! Just add all the ingredients to your pot and boil. Once it comes to a boil, lower the heat to medium or medium-low to simmer and give it a stir every now and then, for about 10-15 minutes.

At that point it will begin to thicken and coat the back of a spoon.

Remove from heat and store refrigerated in an airtight container for 2 weeks.

After refrigeration the syrup will become thick. Just warm it up to reach syrup consistency and enjoy.

Leftover pumpkin puree can be frozen in an ice cube tray to make more syrup later on.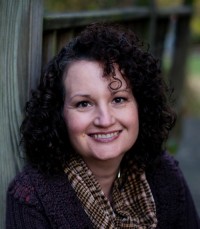 This amazing post has been shared with Living Well Spending Less!