I am an eggnog snob. I love the stuff. I mean, if I could, instead of drinking it I would just hook myself up to an IV and pump it in. Well, now that I think about it, maybe I wouldn't do that because then I couldn't have that golden, creamy elixir tantalizing the tastebuds in my mouth. But not just any eggnog though. I've never had a homemade eggnog that I've really loved and forget the generic grocery store versions. Bleck! The only eggnog that I will drink during the holidays is the Southern Comfort Eggnog (non-alcoholic) that comes in the black carton. I have even indoctrinated my children as to the proper eggnog snobbery so now that is all they will drink also. I love my kids. They are quick learners.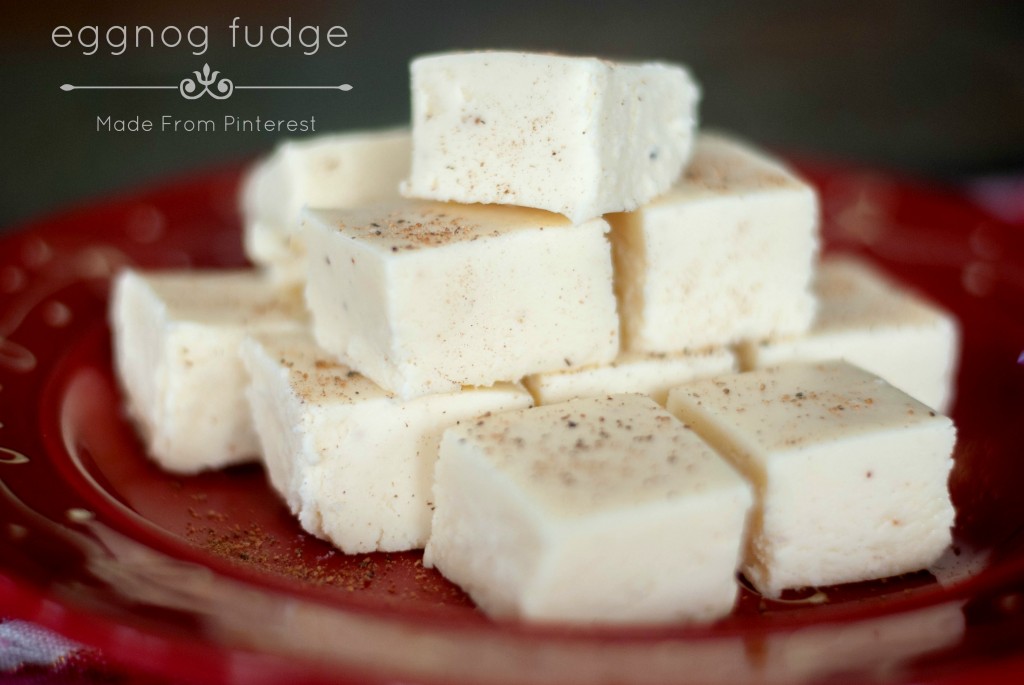 So imagine my excitement when I found this pin for an Eggnog Fudge Recipe from Taste of Home! I had to hurry to make it since many times when I go to find the Southern Comfort Eggnog, it is gone! There are rude, rude people out there who steal my eggnog of choice.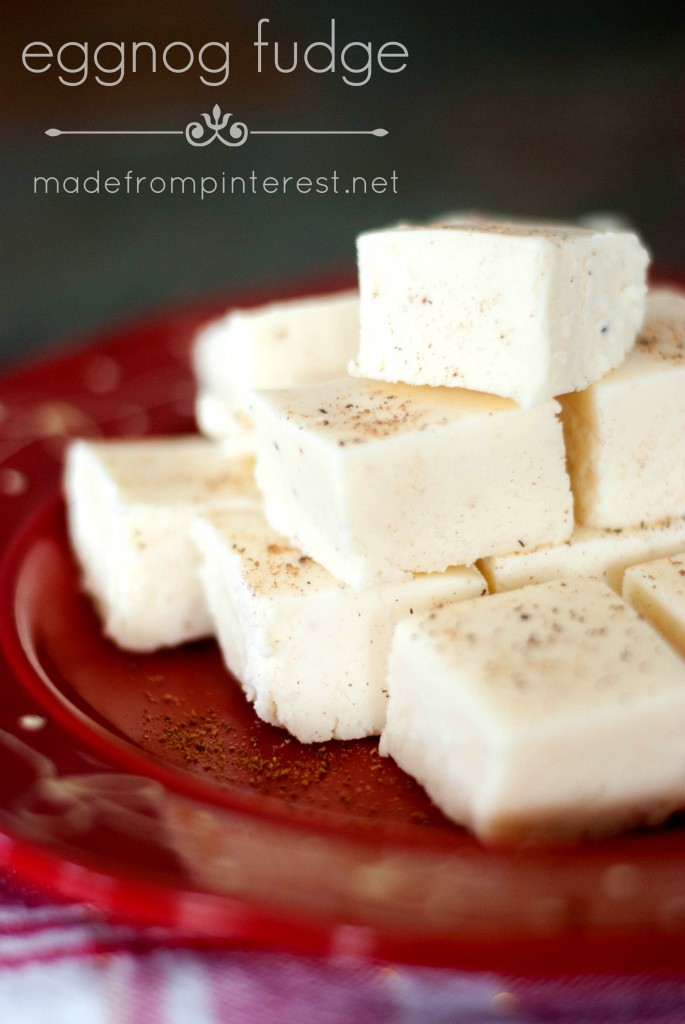 This fudge came out perfectly creamy and not "grainy" like some fudge recipes. It has a nice smooth eggnog flavor without being overpowering. It is definitely rich as might be expected but it did not disappoint! It will be a perfect Christmas goodie! Just don't make it without the Southern Comfort Eggnog. Pinky swear that you won't.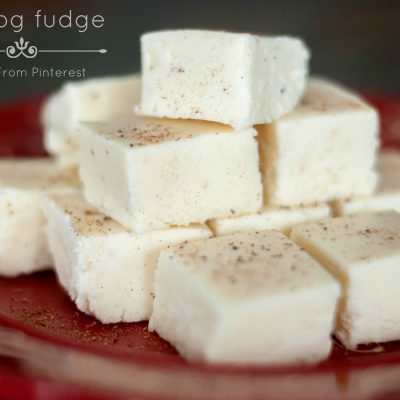 Eggnog Fudge Recipe
Ingredients
2

cups

sugar

1/2

cup

butter

3/4

cup

eggnog

12

oz

chopped white chocolate or white chocolate chips will do just fine

3/4

teaspoon

ground nutmeg

1

7 ounce jar marshmallow creme

1 1/2

tsp

vanilla
Instructions
Spray a 9x13 pan with cooking spray or line a pan with foil.

Combine sugar, butter and eggnog to a full boil in a medium-size saucepan. Stirring constantly to avoid burning, cook until mixture reaches 238 degrees (soft ball stage). Remove from heat and with a hand mixer, beat in the white chocolate, nutmeg, marshmallow creme and vanilla extract. Beat until smooth and creamy . Pour into your 9x13 pan. Cool, then cut into squares. This fudge freezes very well until ready to serve.
My Eggnog Snobby self can confirm that This Pin Rocks!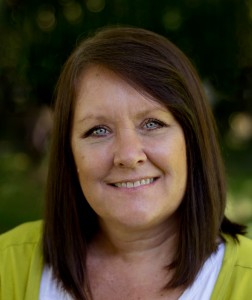 This awesome post has been shared with Tatertots and Jello and Living Well Spending Less