Are you trying to ignore those nasty, moldy corners in the shower? Ignore no more. This is an Easy Shower Mold Solution that you will be quite pleased with!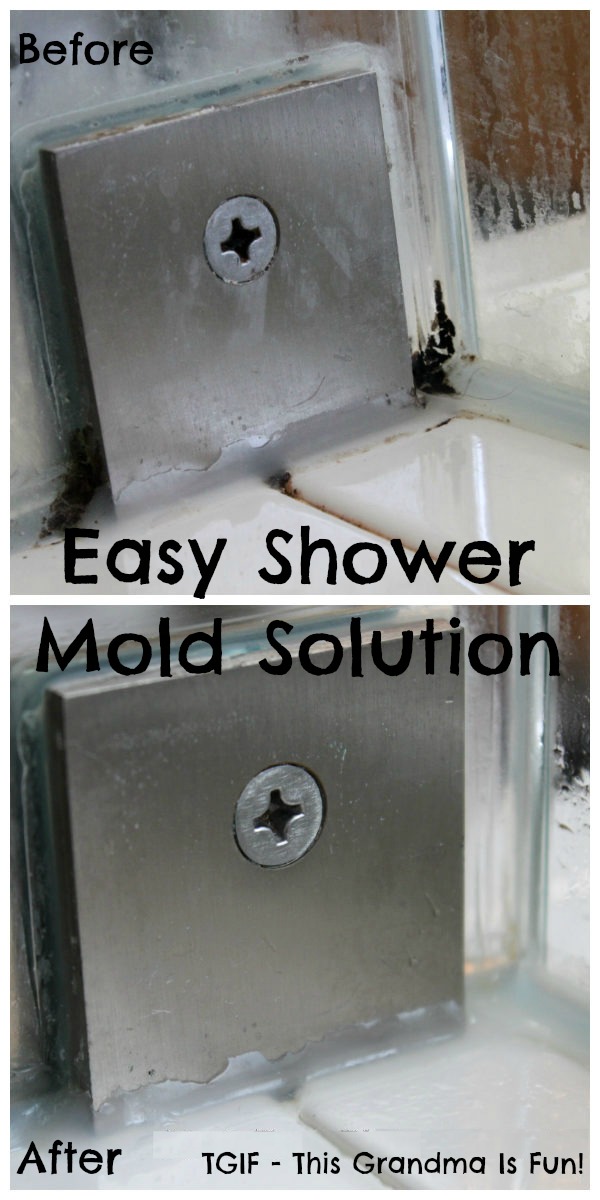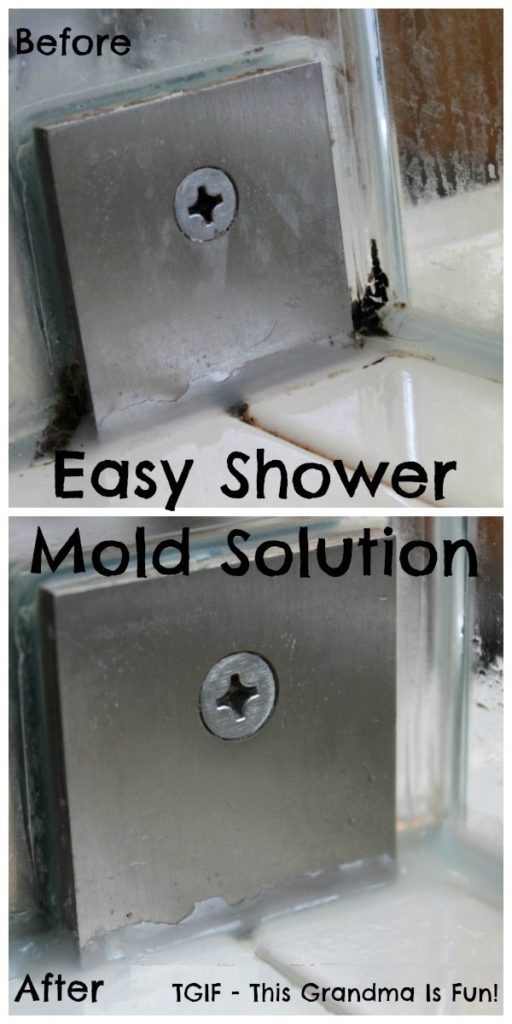 Aren't imaginary friends wonderful? I loved mine growing up. Her name was Candy Dish. Creative, right?
I have been told that I could describe her so vividly people thought she was real. I think they probably felt pretty foolish for believing a little girl really had a friend named Candy Dish. But, even after finding out she was a figment of my imagination, there were some who took pity on me and played along.
On my birthday, there were presents for me, and some for Candy (she had the same birthday as I did). Candy loved them and so did I (the presents and the people).
Miss Dish has not been around for a long while, but she showed up the other day to tell me about a problem she was having. She lives in an area that is very humid, and no matter how well she cleans her shower, she has a mold problem.
She uses her grout brush with gusto, but to no avail. So sad:( She had seen my post Super, Simple Shower and Tub Cleaner , and wondered if I might have an idea that would help her with the mold she had collecting in sneaky pockets of her shower. And she thought it was GROSS!)
Well, gratefully I had recently pinned a solution shared by Jessica at This Blessed Life and we decided to try it out. On her gross bathrooms. Not mine. Mine are not gross. Mine are pristine.
Nice of her, I think, to expose her mess like this. I have always been able to count on her. Check out her before and after with this Easy Shower Mold Solution:
This Easy Shower Mold Solution worked well with no elbow grease! No scrubbing! Just a trip to the beauty supply. That's right, I said beauty supply. We picked up a bag of cotton beauty coil and a fine nozzle bottle.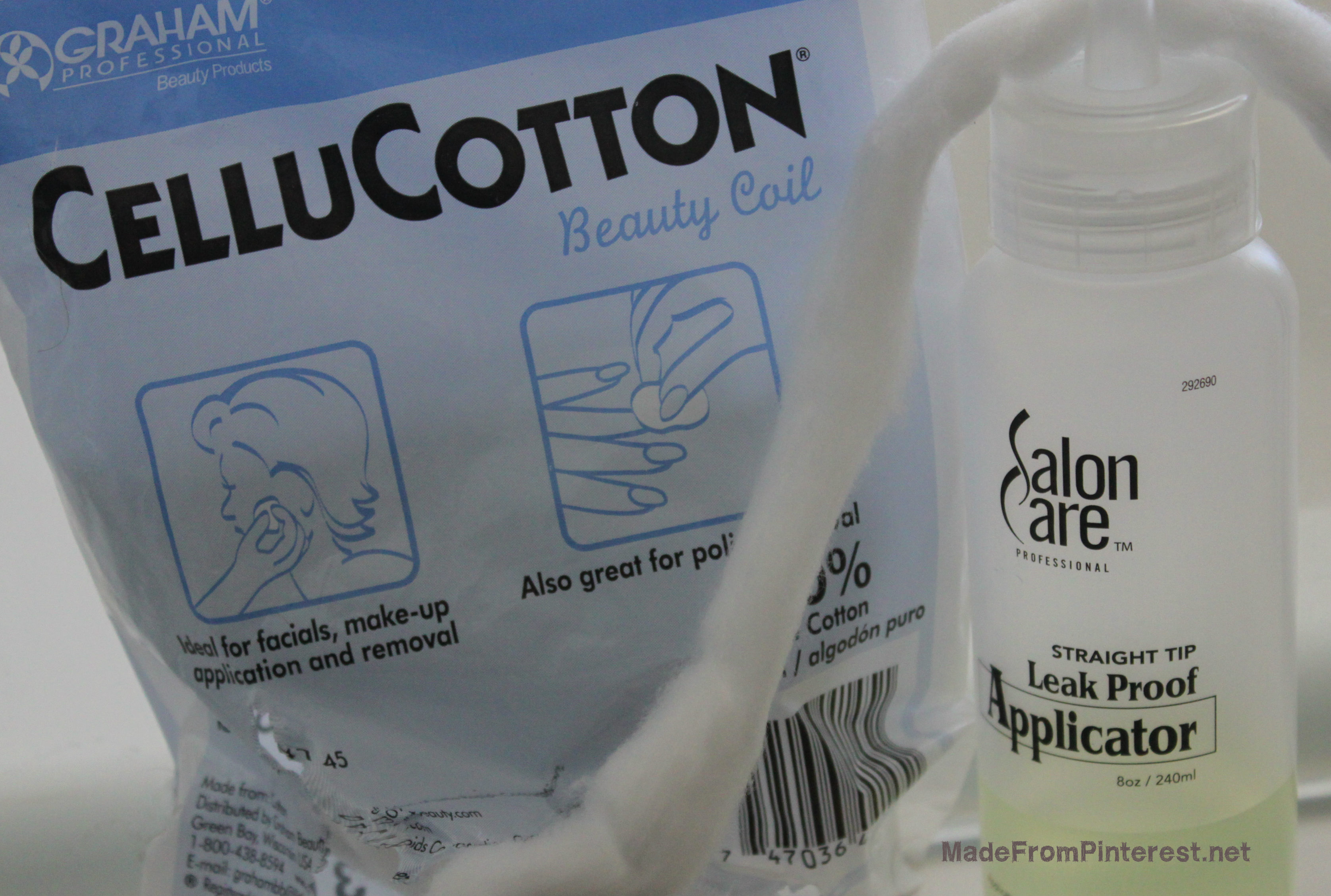 Candy and I filled the bottle with straight bleach. Next we laid the cotton coil along the offending areas, and using the applicator tip of the bottle to apply the bleach to the coil.
We pressed the cotton lightly to really get into sneaky, stubborn spots and left it for a few hours. We were pleased to find that the coil will cling to any surface, even vertically. We could just tear off the amount needed, press it to the wall, saturate it, press again and we were good to go.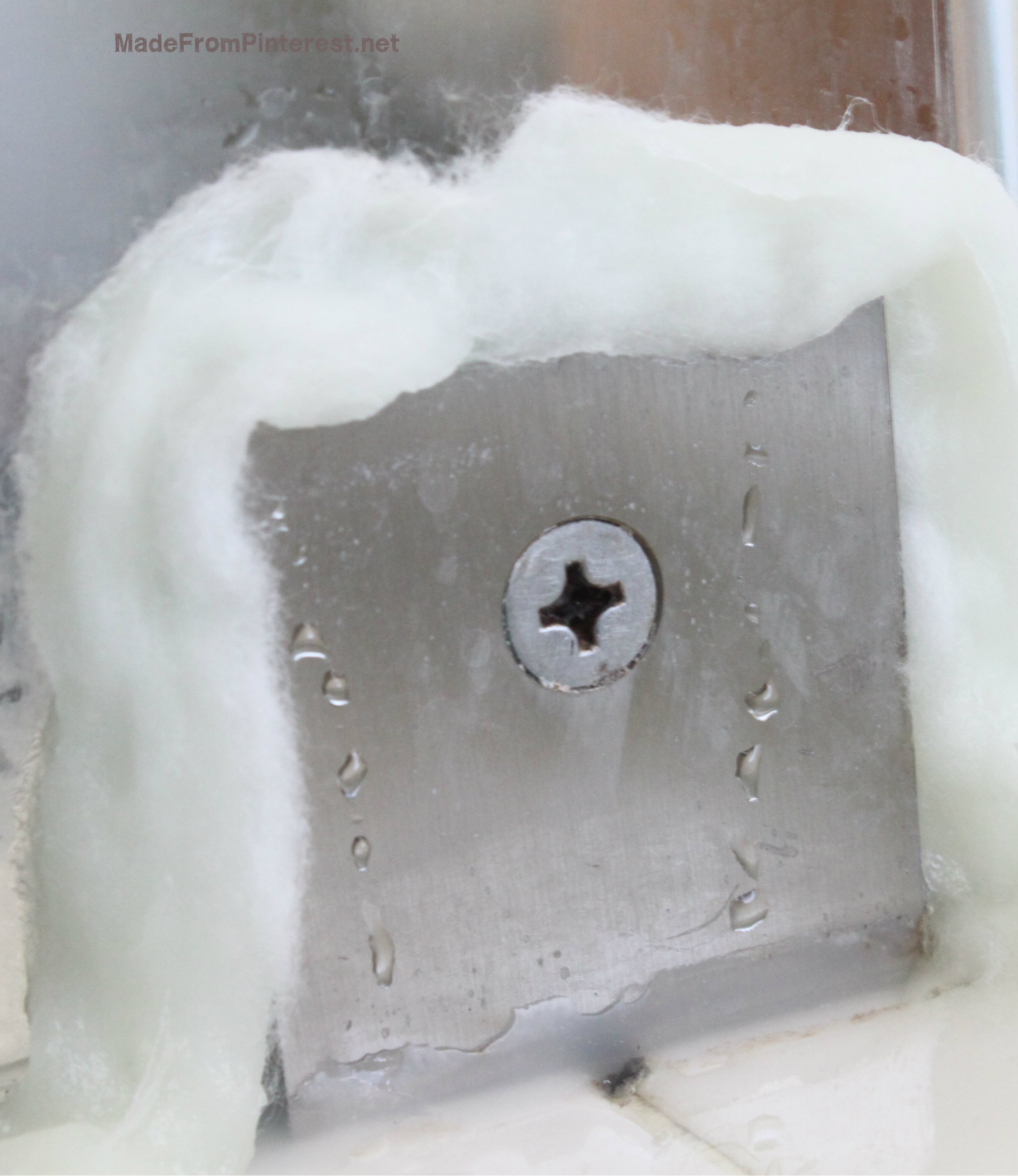 When we came back an hour or so later and removed the coil, carefully placing it in a bag for safe disposal….voila! No more mold!
A few tips from Candy for this Easy Shower Mold Solution – She was very careful so that bleach did not get on her clothes. She is also kind of prissy and used latex gloves so her hands would not smell like bleach for days. She also ventilated the area while waiting. And labeled her bottle. She didn't want anything weird happening to her hair.
So if your imaginary friend has a problem with mold in his or her shower or tub, you can let them know Miss Dish was really happy with this method.
This Pin Rocks!

Sites we are linked with today: Memories by the Mile – Nap Time Creations – Blessed with Grace – Inside Bru Crew Life – Mandy's Recipe Box – Sugar Bee Crafts – Cupcakes and Crinoline – The Rustic Pig – Chef in Training – A Bowl Full of Lemons – Funky Polka Dot Giraffe – Carolyn's Homework – Blackberry Vine – Home Stories A to Z