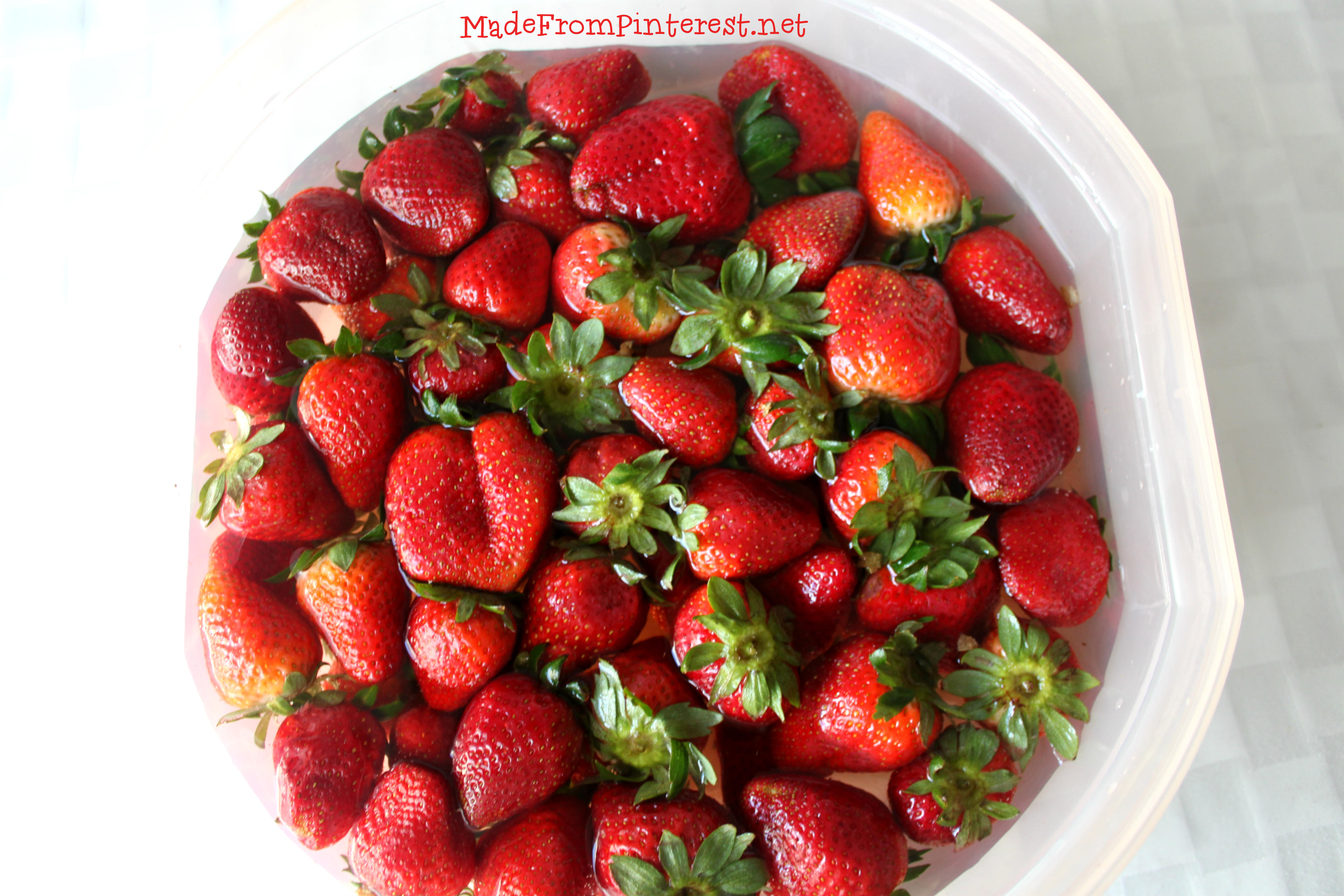 If only I had known sooner how to wash my fruit so it would last longer. But on a beautiful spring day several years ago ( before I knew that Pinterest could show me how to do everything better) I drove over an hour to a farm to pick strawberries only to find that I was there an hour before they opened.
As I headed back to the car to figure out how to pass the time, the farmer told me he was not open because there was no one to work the register, but if I would like to begin picking, they should be there by the time I was done. He showed me the best area and I begin picking.
It was picturesque. Alone in the field in the cool of the morning I began picking. There was no one to compete with me for the best row. The berries were large, ripe perfect jewels and I could pull huge berries off their stem by the handfuls. In no time
I had several flats of berries. The farmer was right. Just as I finished, his staff showed up. I paid, loaded my car full of beautiful, ripe berries and headed home to make freezer jam.
The first thing I did was fill the sink with water and let the berries rinse for a few minutes then set them out to dry. Then I pulled out the box of pectin to consult the recipe. I had forgotten that it really doesn't take that many berries to make a batch of jam. And I had five flats of berries! What was I thinking?!?
I realized in the perfection of the day, I had really gotten carried away. I frantically made jam for days, and had barely made a dent. I called friends and sold off berries I couldn't use. I froze berries, ate berries, and made more jam. Still, the berries went bad before I could use them all.
Had I known about this fruit wash, I would not have lost nearly so many berries. It is so simple! Fill a large bowl of cool water. Then add vinegar. The Frugal Girls recommend a ratio of 10 cups to 1 cup. Jo-Anna at A Pretty Life fills her sink about half way and adds 1 cup vinegar as well. Let sit for about 10 minutes.
You don't have to rinse the fruit again. There will be no vinegar taste. Just dry and store your fruits. I can't believe how long my berries lasted in the fridge. Over a week later, they were getting soft, but not a sign of mold. Great tip! This season, I can feel more confident loading up on fresh fruit. I think I will make some Berries and Cream Fruit Salad.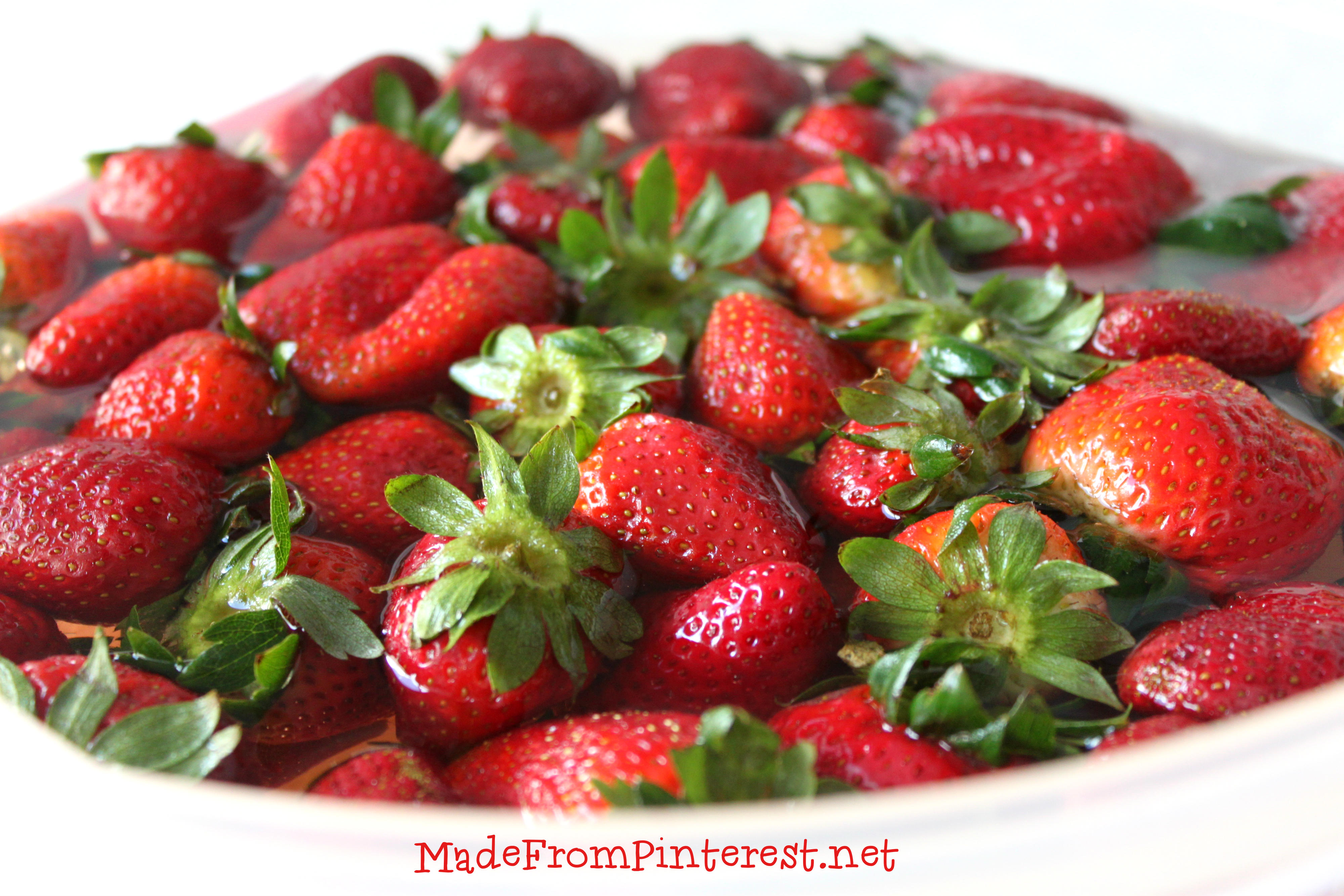 P.S. I have used this on all my berries, fruit and veggies and find it works well on all of them!
Happy berry picking. This Pin Rocks!
Check out these great sites we are linking with today: The Rustic Pig – Home Stories A toZ – Carolyn's Homework – A Bowl Full of Lemons – Chef in Training – Real Coake – Kitchen Meets Girl – The Real Housewives of Riverton – 733 Blog – Southern Lovely – Adorned From Above – The Life of Jennifer Dawn – Gooseberry Patch – Someday Crafts – Printabelle – Lady Behind the Curtain – And Sew We Craft – Gingersnap Crafts – Lil Luna