My memories are often connected with food. I once saw a woman I hadn't seen in years, and as often happens, I couldn't remember her name. But I completely remembered what she had fed me for dinner all those years ago (she was the one who first introduced me to Fettuccini Alfredo. I still don't know her name)! I am all about the good eats, guys and gals!
From now on, salted caramel of any sort will always remind me of my niece. She lived with us for a while and we got to celebrate her birthday with her. I asked her what she wanted for her birthday dinner and she was really hard to pin down on the menu items. All except for one thing. She wanted something with salted caramel. So, off to Pinterest I went, and look what I found! This wonderful recipe is from Kimberly Taylor Images. Now, this recipe is for frosting. But the part of the recipe I fell in love with was the caramel. Only, not at first. It turned out wrong the first time (It hardened into a block because I cooked it way too long), and I knew it was user error. I had been presented with a challenge, and I was determined to master this technique. The payoff is amazingly worth it. This caramel is the most intensely silky, buttery heaven on a spoon! Yes I did eat it by the spoonful. And then found out I shouldn't have, because the frosting recipe takes one cup of the salted caramel recipe and it makes exactly one cup. So I just had to make a second batch. Perfect for drizzling…and spooning into your mouth. I wish when I first did this I had found this tutorial at Blooming on Bainbridge. I like how she has pictures of the various steps in making this dreamy concoction.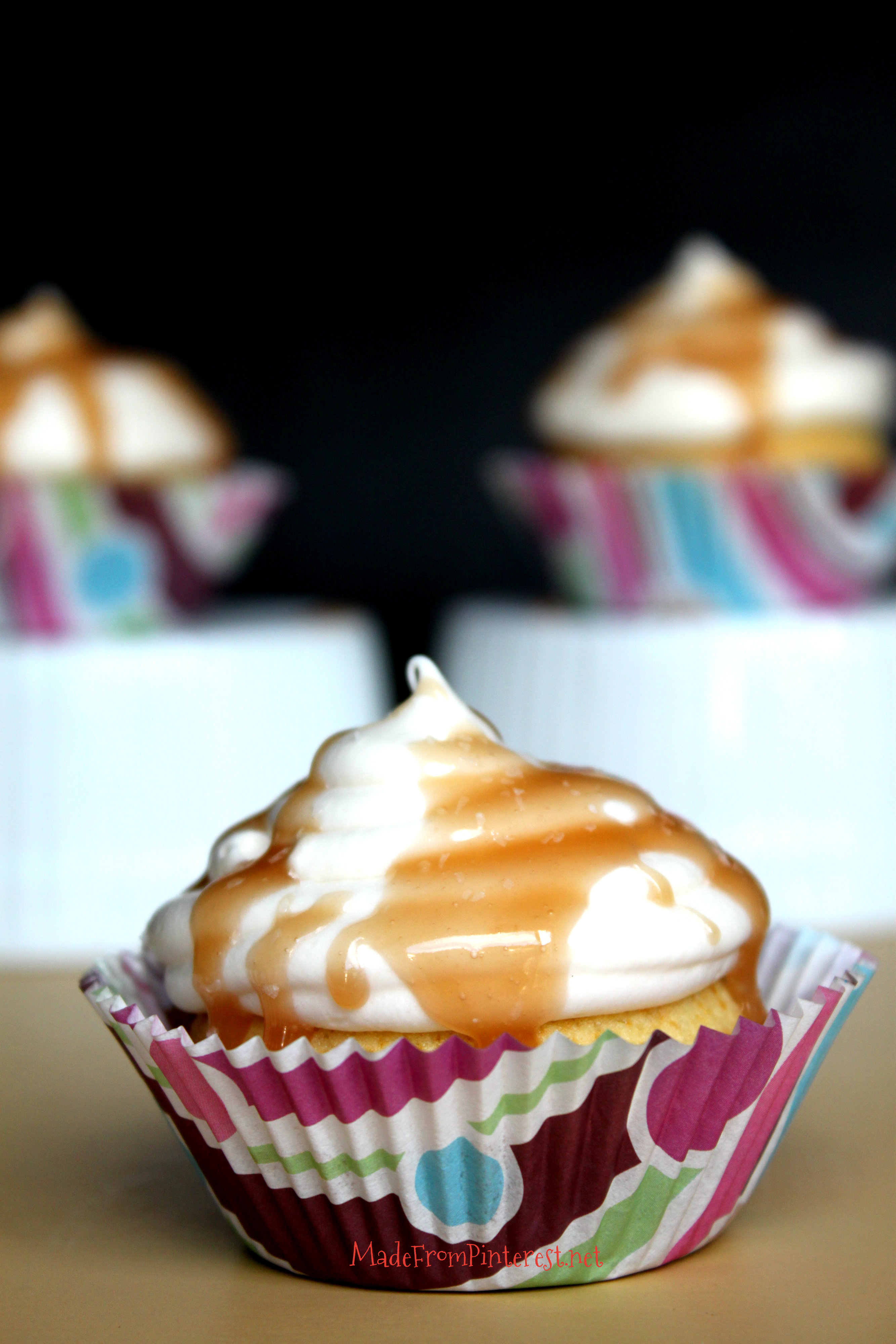 I was so glad I was not going to have to make a caramel salt lick out of it, like Debbie did with her 6 Minute Microwave Caramels. In fact, I would like to eat this caramel drizzled over ice cream with Debbie's Salted Chocolate Caramel Clusters. There are so many ways to use these two recipes.
Don't be afraid, you can do this! It really isn't that hard. But, I learned a few tricks along the way. Get all your ingredients out ahead of time. Have them measured and ready to go. Make sure you have a kitchen timer on hand. With this recipe, timing is crucial. The only real problem with this recipe is that it only makes one cup of the caramel. It makes a ton of frosting! Good thing it doesn't take long to make a second batch:)
This Pin Rocks! Make some soon and create some salty sweet memories.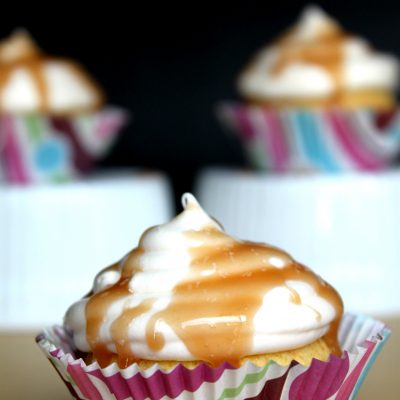 Salted Caramel
Ingredients
1

cup

sugar

4

tablespoons

water

2

tablespoons

light corn syrup

1/2

cup

heavy cream

2

tablespoons

butter

1/2

teaspoon

lemon juice

1/2

teaspoon

salt

kosher or sea
Instructions
Combine the sugar, water, and the corn syrup in a medium saucepan and stir over medium heat to dissolve sugar.

Cook for 3 minutes over medium heat with the lid on.

Take off the lid and increase the heat to medium-high, and bring to a boil.

Swirl (do not stir) the liquid around the pan so that the caramel doesn't burn.

Keep cooking until the caramel turns an amber color then remove from the heat and let stand for about 30 seconds. Set your timer! Don't let it sit too long! - This is the trickiest part of the recipe. It make take a little practice to find the right amount of amber color.

Carefully pour the heavy cream into the mixture in a slow steady stream while mixing with a whisk. The mixture will bubble up significantly and is very hot.

Add the butter, lemon juice, and salt. Stir until combined.

Stirring occasionally, allow to cool until thick like molasses and warm to the touch, about 20 minutes.
Salted Caramel Frosting
Ingredients
2 sticks butter at room temperature
8 ounces of cream cheese
3-4 cups sifted powdered sugar
1 cup salted caramel
Instructions
Beat butter and cream cheese at until creamy.
Slowly add 2 cups of the powdered sugar into the butter/cream cheese mixture and beat until fluffy.
Add the salted caramel and whip to combine.
Add additional powdered sugar until the frosting is the sweetness and consistency you desire.
Sites we love linking up with: A Bowl Full of Lemons – Chocolate Chocolate and More – A Glimpse Inside – Katies Nesting Spot – Hooking Up with the Hepworths – Katherine's Corner – the 36th Avenue – Live Laugh Rowe – Glued To My Crafts – Gingerly Made – 52 Mantels – Real Coake – Mandatory Mooch – What's Cooking Love – Easy Living Mom – Busy Mom's Helper – Mums Make Lists