Whether you're on a farm or in the big city, you are bound to have a egg carton in your home that you can now use with your grandchildren to make some fun egg carton crafts! We have gathered 15 Egg Carton Crafts that are cute, simple, and fun to help with entertaining when your Grands come over this weekend! Not only will you have a blast with these creations, but you also will be saving the world through recycling and some of these ideas you can make educational too! Join in for some "egg-citing" fun with these egg carton ideas listed right here!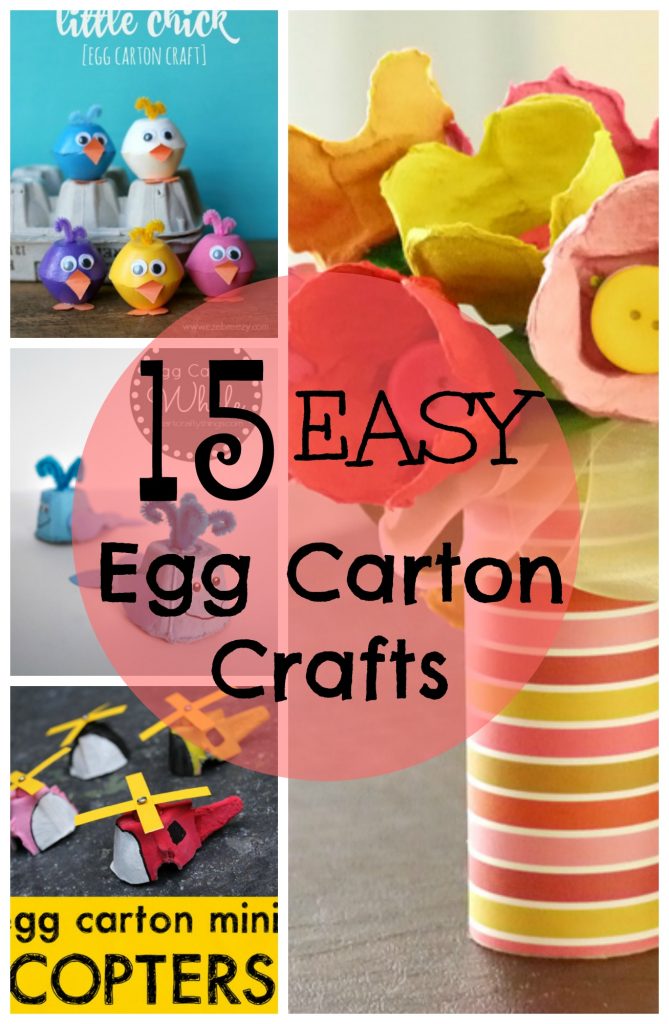 1.) Help your grandkids make these little Egg Carton Dinosaurs by Kid Things stomp our roar! These are the cutest, friendliest, and colorful dinosaurs you may have ever seen!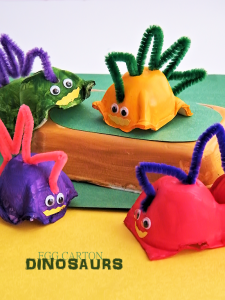 2.) This creative Egg Carton Butterfly Garland by I Heart Arts N Crafts is perfect to hang and add a decorative touch to any room in the house. Perfect way to welcome Spring!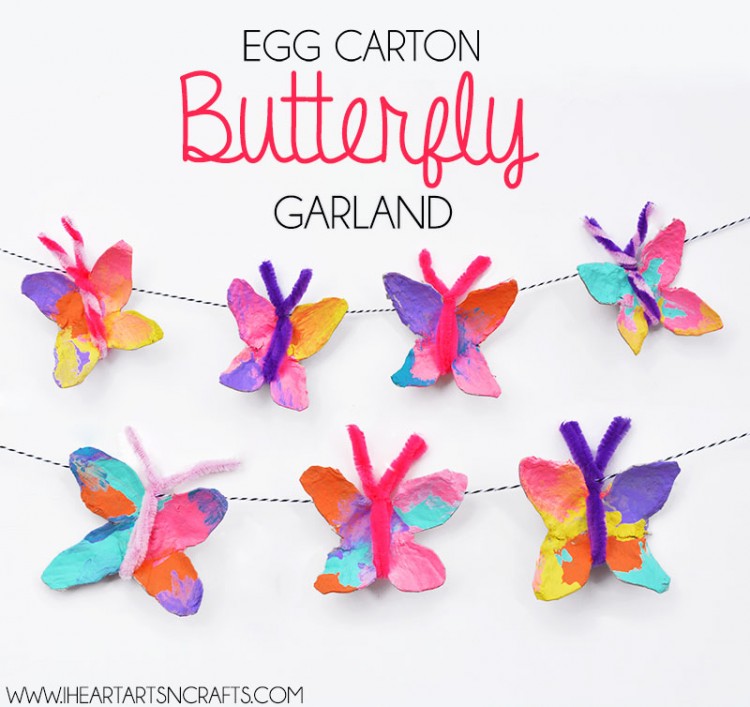 3.) Check out these easy-to-do Little Chick Egg Carton Craft by Ezebreezy! Bet you wouldn't mind these little cute chicks chirping around the house!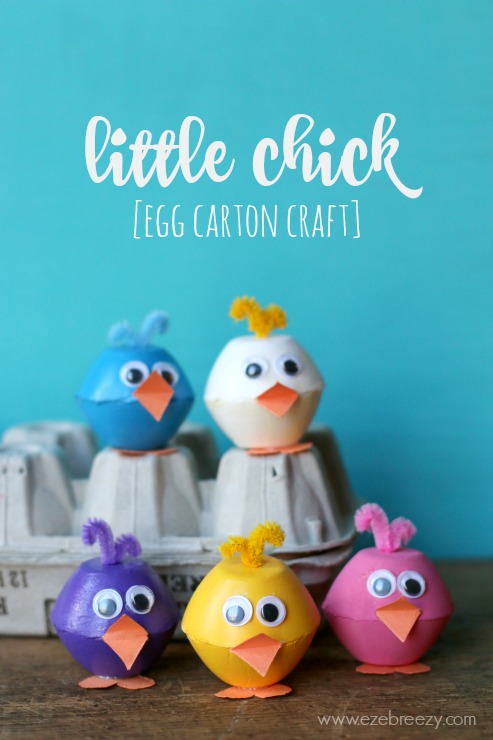 4.) There's nothing scary about these Egg Carton Monster Treat Holders by The Craft Train! Unless you eat the treat inside there egg carton tummy!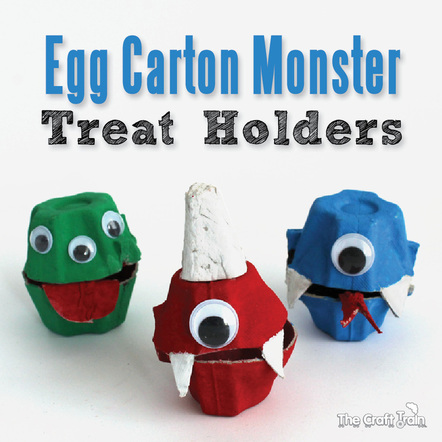 5.) Celebrate any season with this colorful Egg Carton Flower Wreath by Kiwi Mag Online. Great indoor out outdoor decorative addition!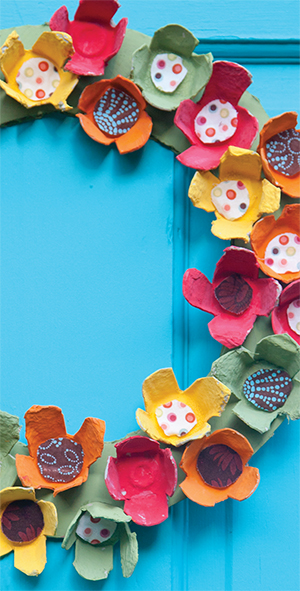 5.) You don't usually allow your grandkids to bring bugs into the house, but there's a exception for these Colorful Spiders from Egg Cartons by Krokotak.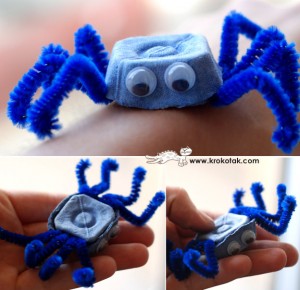 6.) Most flowers won't last through the winter, but these will! So will the memories you make when you create these Egg Carton Tulips by Carefree Crafts!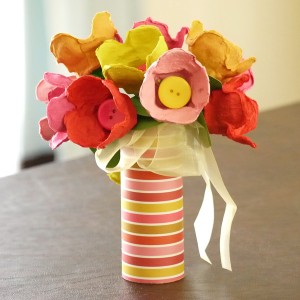 7.) Turn your life into a masquerade show with these fun and colorful Egg Carton Masks by Pickle Bums!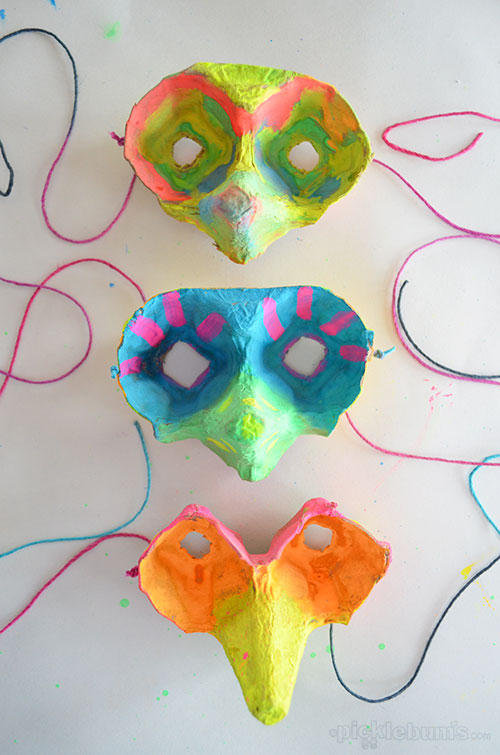 8.) Most of your Grandkids will know about Thomas the Train! Create your own little Tommy with this Egg Carton Train by the Craft Train.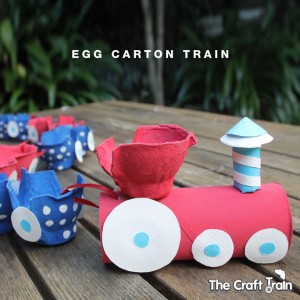 9.) It's always fun to do a treasure hunt! Create a Egg Carton Treasure Box by Red Ted Art and fill it with something fun to find!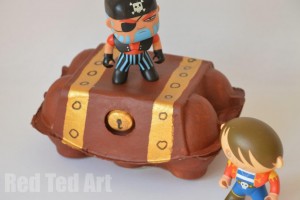 10.) Take the Grandkids anywhere around the world with these Egg Carton Mini Copters by The Craft Train. Paris anyone?!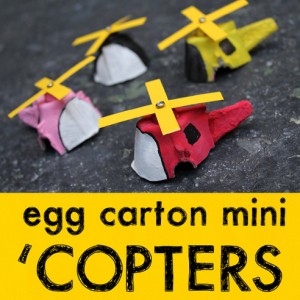 11.) Catch a wave while the warm weather lasts with these adorable Egg Carton Whales by I Heart Craft Things.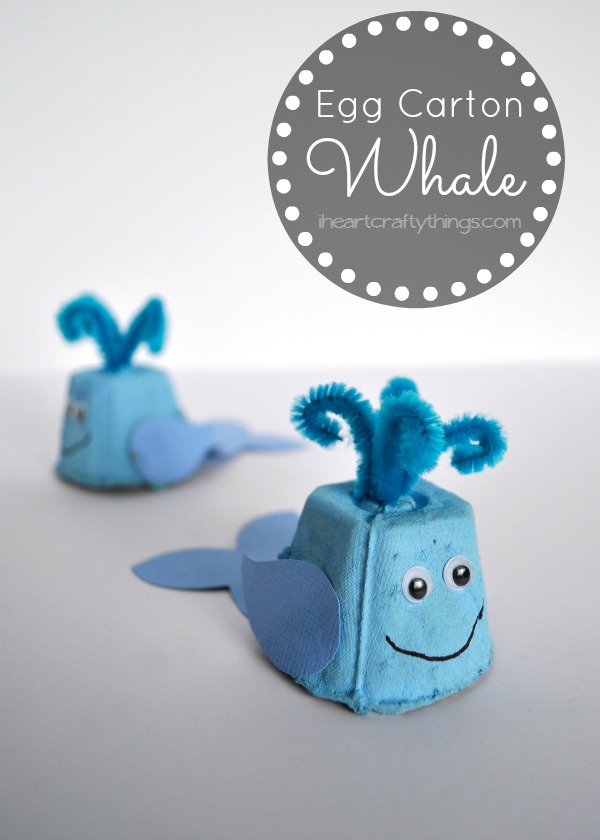 12.) It's been said that ladybugs bring good luck! Try your luck with these Egg Carton Lady Bugs by Planet Forward.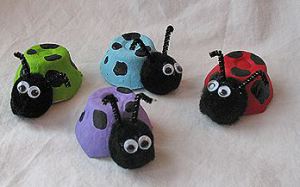 13.) Let's go to the Zoo and eat like Panda's do! Create a Egg Box Panda by A Patchwork life along with her other zoo animals!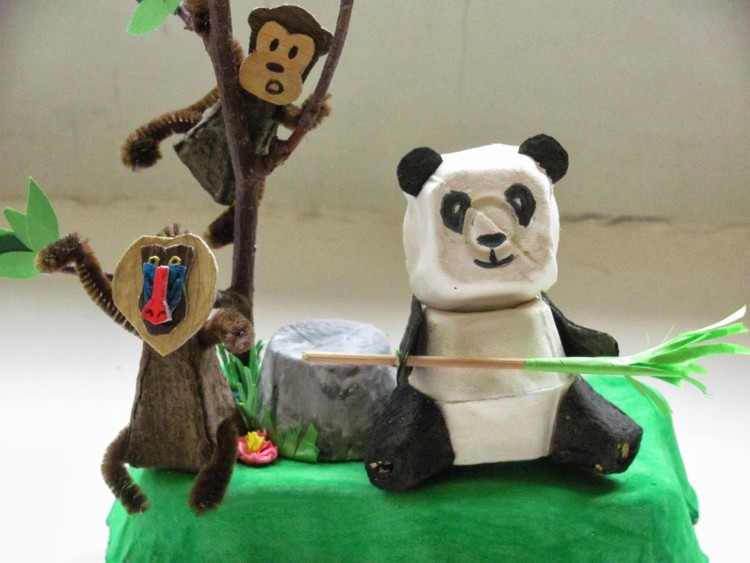 14.) Here is a beautiful inside or outside decorative addition to your home. Enjoy the sounds of Spring with these Egg Carton Chimes by Artbar Blog.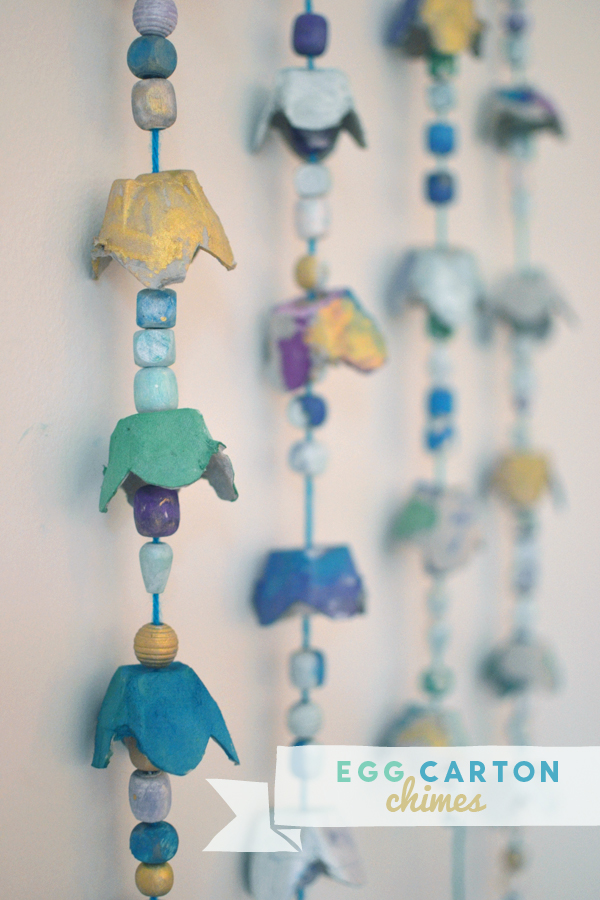 15.) We are all "googly-eyed" over these fun and colorful Egg Carton Craft-Funny Monsters by Munchkintime.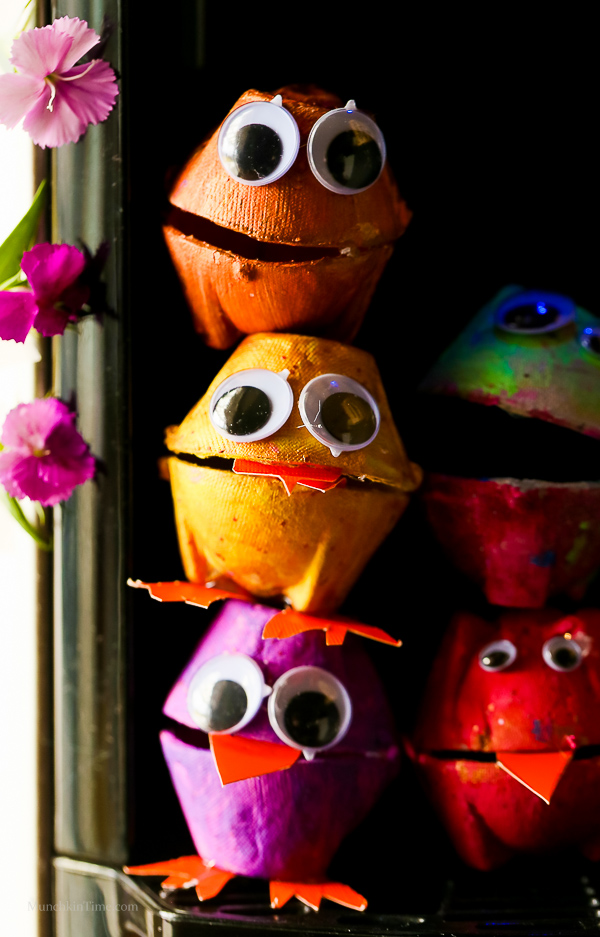 Hope you enjoy these Egg Carton Ideas! We are "Egg" static to share them with you!