Kids love drawing monsters, creating monsters or playing with monsters. Hi, I am Love from Munchkintime, and today I would like to show you how you can make your own super cute and super funny Egg Carton Craft – Funny Monsters.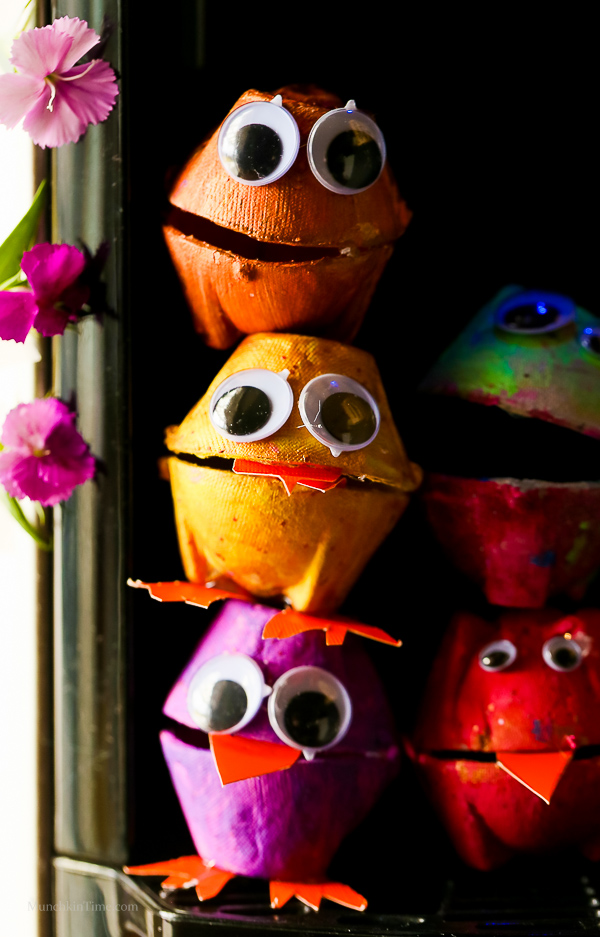 This is an egg carton craft that you can make with your munchkins using empty egg carton, googly eyes, tape, acrylic paint and a fun imagination.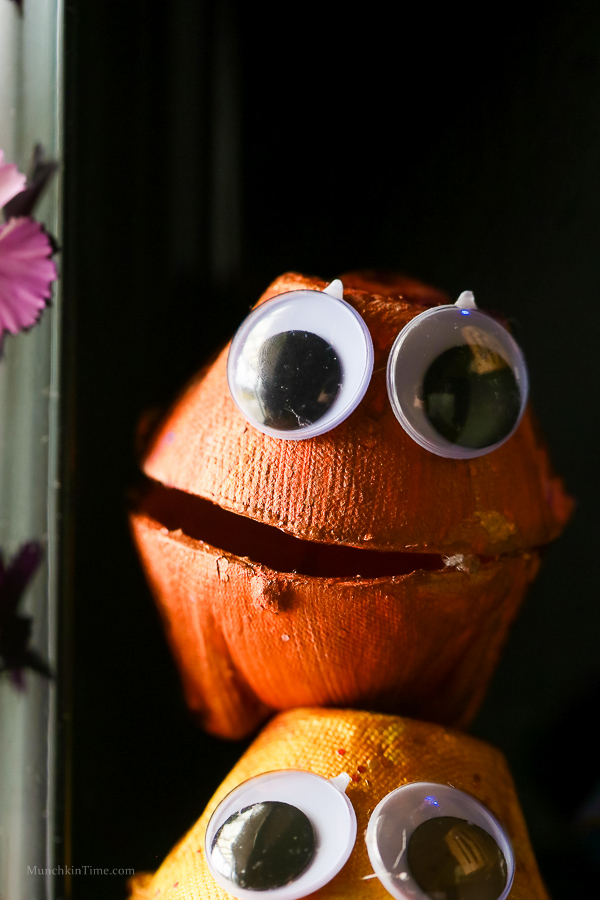 We like to celebrate Earth Day by reusing egg cartoon to make these colorful monsters or creating other fun crafts like tulip flowers or little red fox.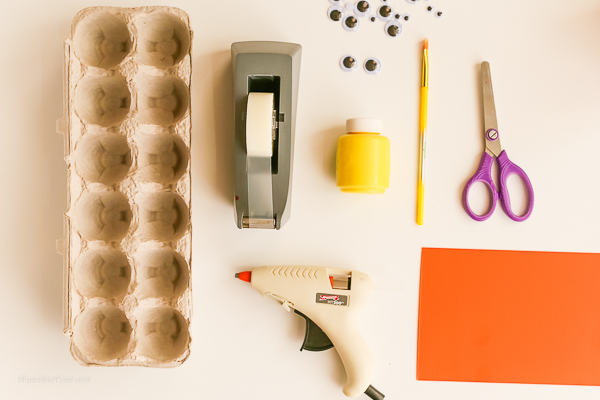 To make your own Egg Carton Craft – Funny Monsters you will need:
Egg carton
Googly eyes
Tape
Acrylic paint
Paint brush
Scissors
Colorful paper
Hot glue gun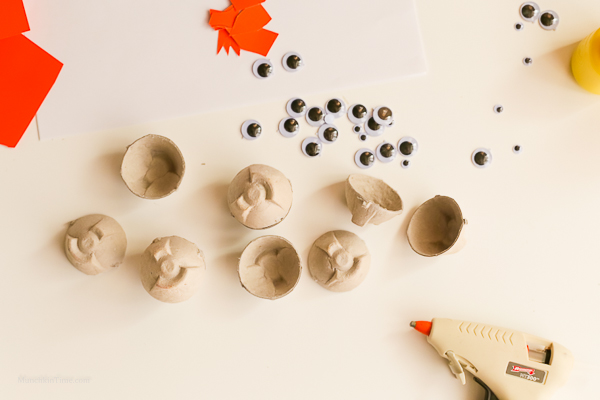 Step 1. Cut out each egg carton holes like shown in the picture above.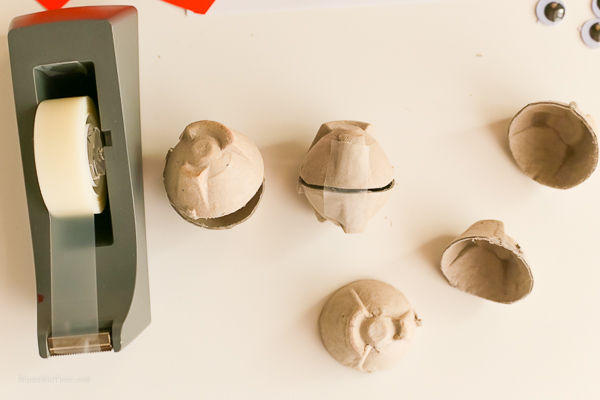 Step 2. Take two halves and tape them together just on one side.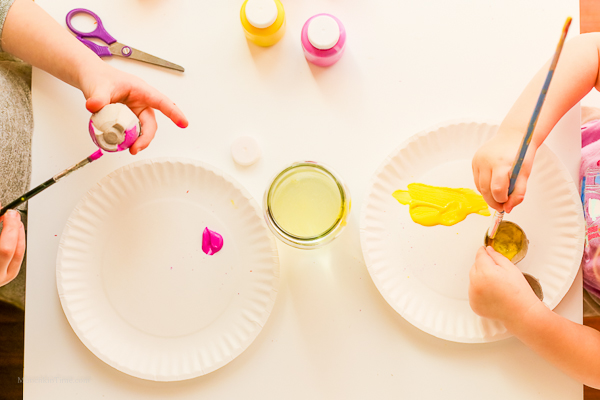 Step 3. Paint each monster bodies then let them dry.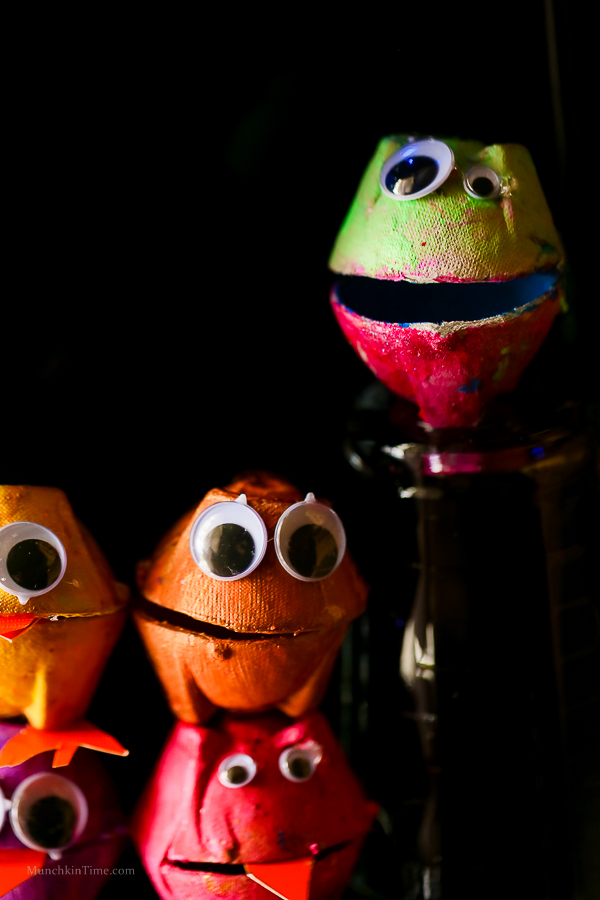 Step 4. Decorate by adding googly eyes, lips and legs using hot glue gun.
Did you like this recycling project for kids?
Let me know in the comments below, I would love to hear from you!
If you make this Egg Carton Craft with your munchkins PLEASE tag my name @munchkintimeblog and #munchkintimecraft on Instagram, I would LOVE to see your creation.
More Fun Recycled Crafts from Munchkintime
Thank you for stopping by!
Have a wonderful day!