Fabric Bracelet Tutorial
Have we got a great craft project for you today! If you have girls that like to make things, then you are going to want to read this tutorial. These are super easy to make, super cheap but also super cute! When my girls were littler, I always loved having projects like these for them to make during the summer instead of just watching movies all day and they would have loved making these Fabric Bracelets.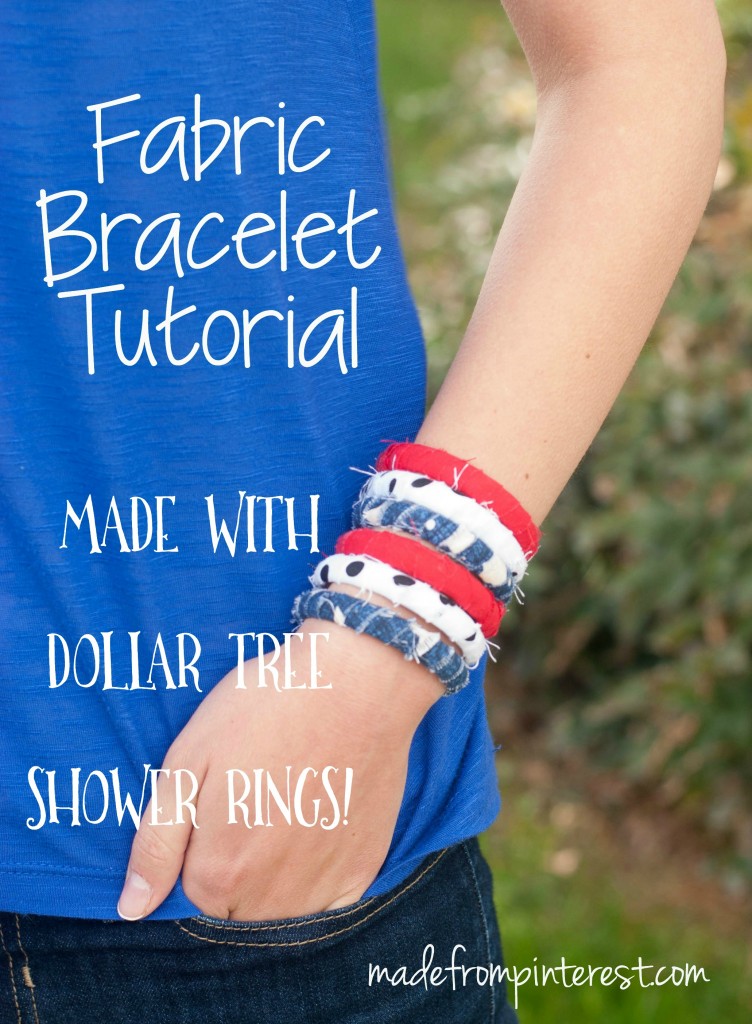 This is a great project to be able to use all of your scrap fabric. And you won't believe what you use for the "bracelet part". Plastic Shower Rings! I know what you are saying…"Get out of Town!" I know, right?!?!
Here is what you will need to get going on this fun project:
Plastic Shower Rings (I bought mine at the Dollar Tree for $1!)
Scrap Material ( I bought some fat quarters at WalMart for like 97 cents.)
Scissors
Wire cutters (not pictured)
Glue Gun (not pictured)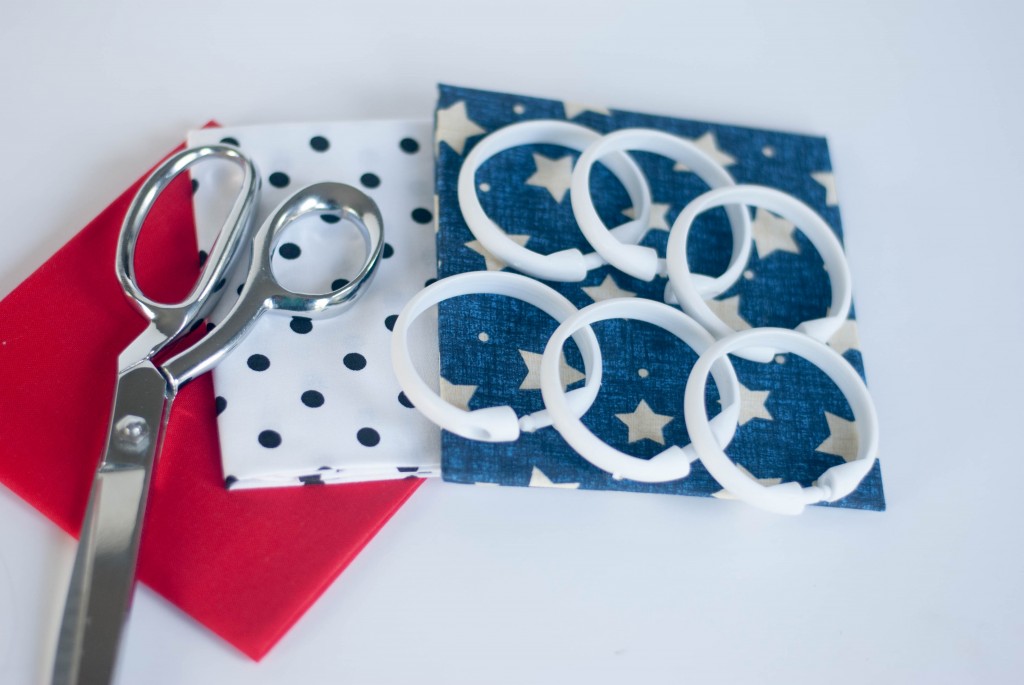 With your wire cutters, cut off the "pokey" part of the shower ring. If you have super small arms, you can leave this on and use it to close your bracelet.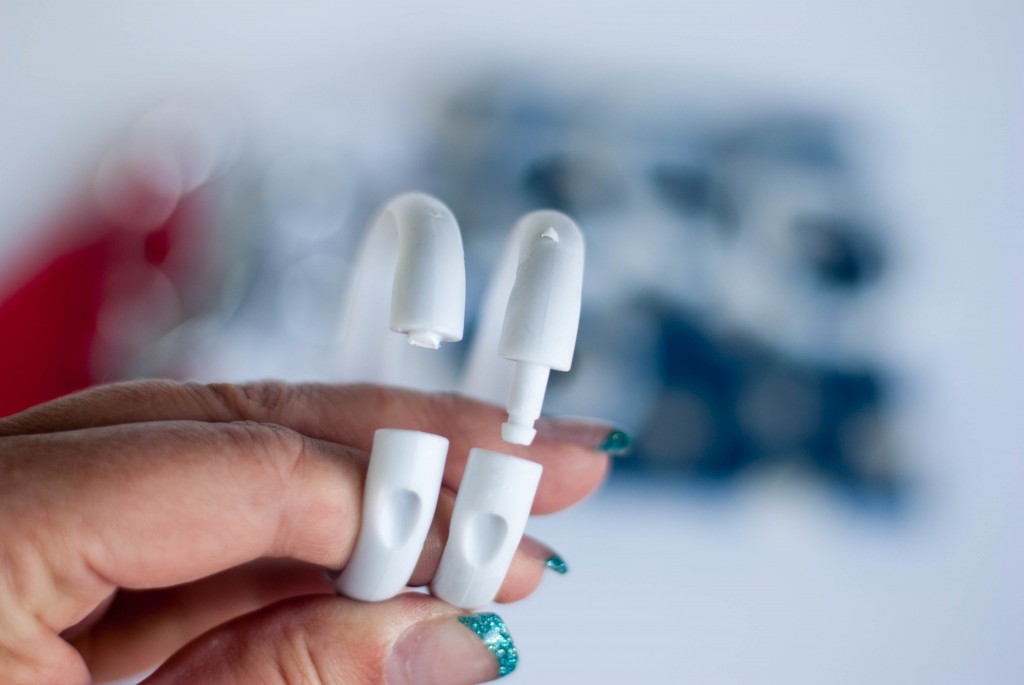 With your scissors, cut your strips of fabric into 1/2 inch strips. I cut mine from selvage to selvage and one strip covered one bracelet perfectly.
Taking your glue gun, glue the underside of one of the ends of the shower ring and attach a strip of fabric.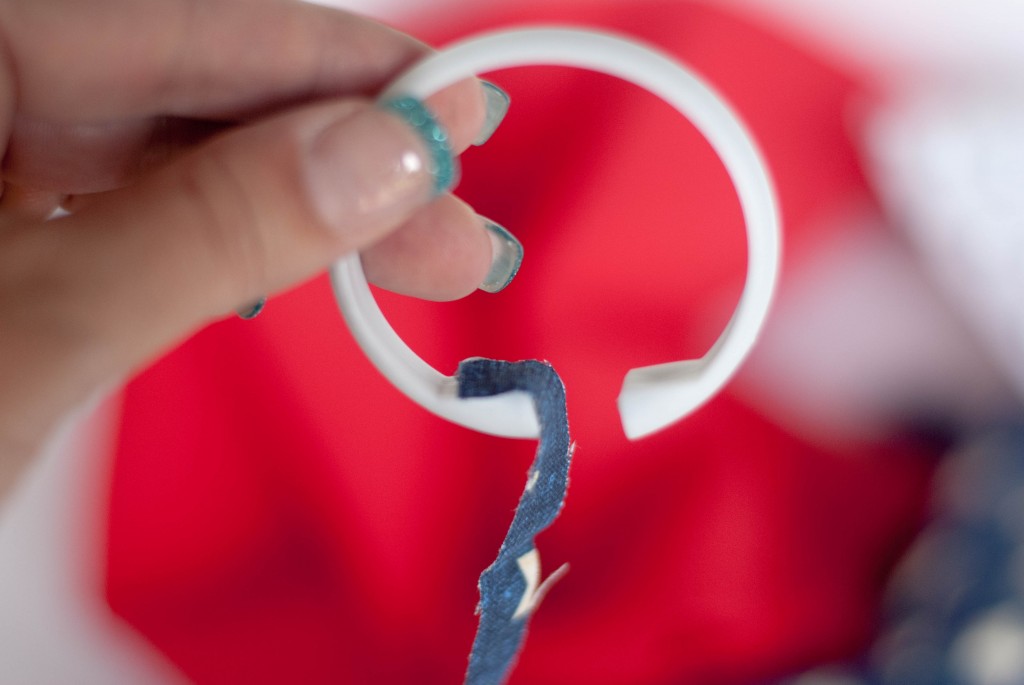 Put another drop of glue on the top side of the shower ring and pull your fabric strip around.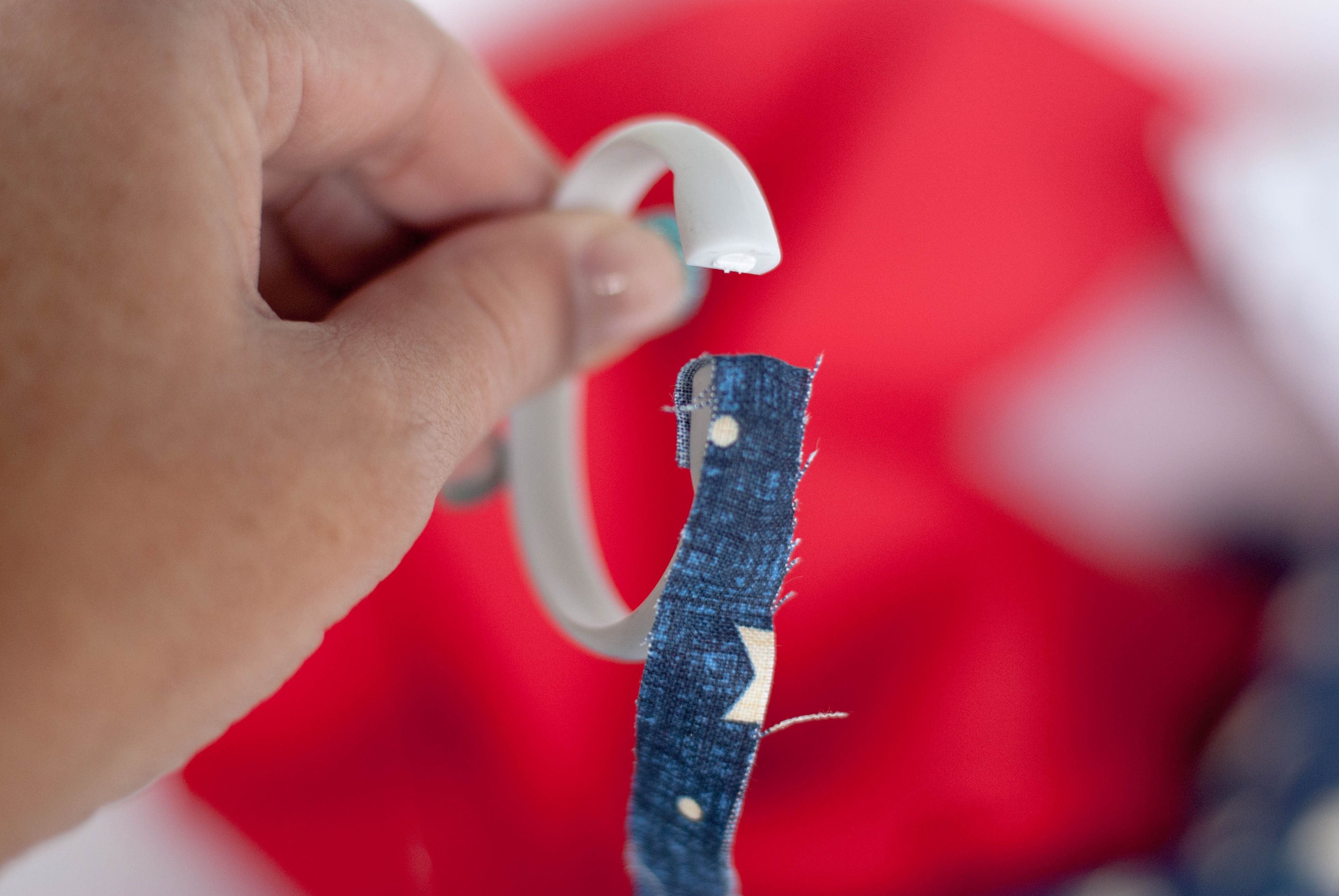 Now you want to start wrapping the fabric around the shower ring covering any white that you can see. When you wrap, make sure you cover the edge of the last wrap so that the shower ring doesn't show through. Wrap as tightly as you can.
When you are at the end, wrap the fabric strip over the end and tack on the inside of the shower ring with some glue so that none of the shower ring shows.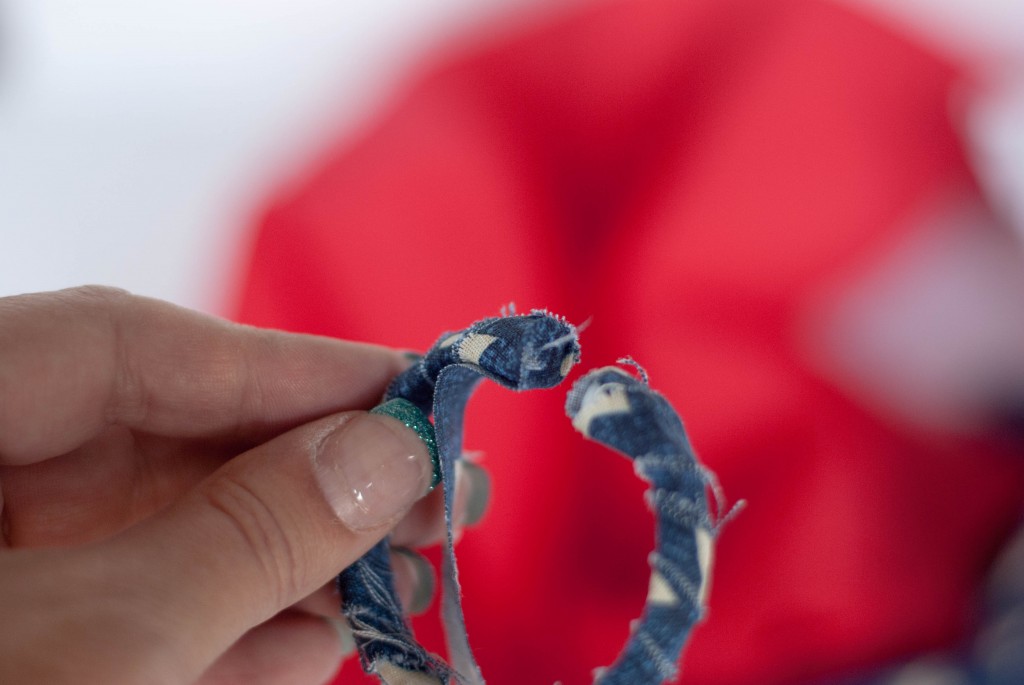 Cut off any remaining fabric. Now you are ready to wear your masterpiece!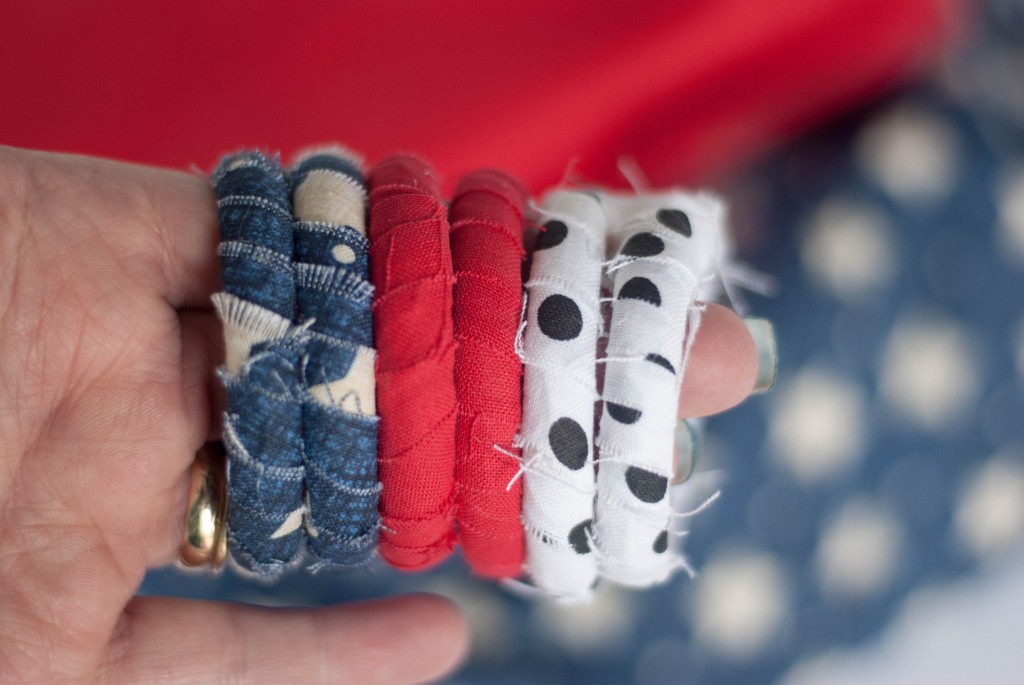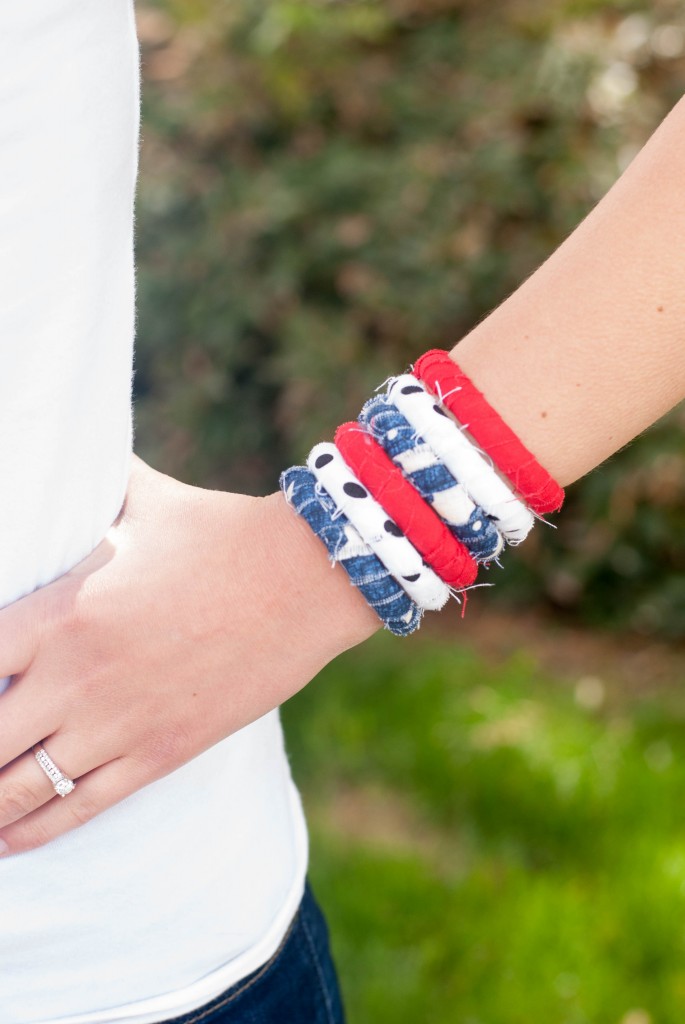 Tutorial inspiration from The 36th Avenue
We made these in red, white and blue for the upcoming 4th of July but they can be made in any colors and trust me…if you have daughters, they are going to want some in EVERY color. And with how inexpensive these are to make, you can let them make these till their hearts content!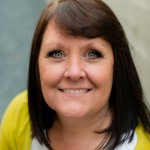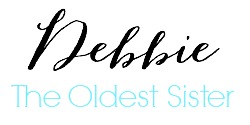 You can also find us on Pinterest │ Facebook │ Twitter │ Instagram │ StumbleUpon │ Hometalk
This awesome post has been shared with Homestories A to Z and Whipperberry.