Are you a fish hater? It's okay to admit it. I used to be one. Mostly because I had not tried fish much and also, I didn't know how to prepare it. I had no idea how easy it is to make fish for dinner. Or how great it tastes. Forget that it is good for you. Calling a recipe healthy for many picky eaters is tantamount to saying it is bland or yucky. This recipe is THE recipe for winning over reluctant fish eaters. It is flavorful, but not overpowering. And if you have members of your family who are really resistant, make sure to read all the way to the bottom for a great trick to win them over to the fish side in time.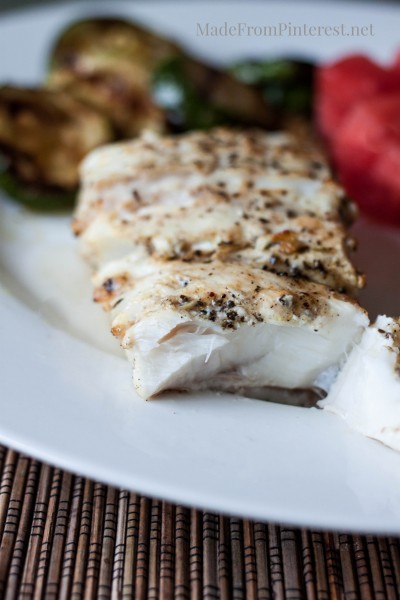 I do not like green eggs and ham.
That is the reaction I felt like I got when I first started serving fish to my kids.
I do not like it, Sam I Am.
They would take one look and wrinkle their noses. The decision was made way before it got anywhere near their mouths.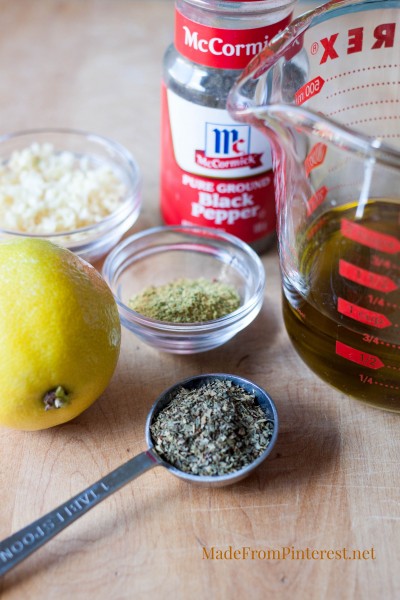 I was never a big fan of forcing my kids to eat things they do not like. Or "think" they do not like. I was a very picky eater growing up. I know how all the coercion tactics work. And how they felt. And how my stubborn tastebuds rebelled. I once had to eat cold tacos for breakfast, because I was not allowed to have anything else, ever, until I finished my dinner. Tacos? Who doesn't like tacos? Apparently 6 year old me didn't.
None of the tactics really made me a more adventurous eater. That just came with time. I am not so picky now! You can tell by all the food posts, I love food!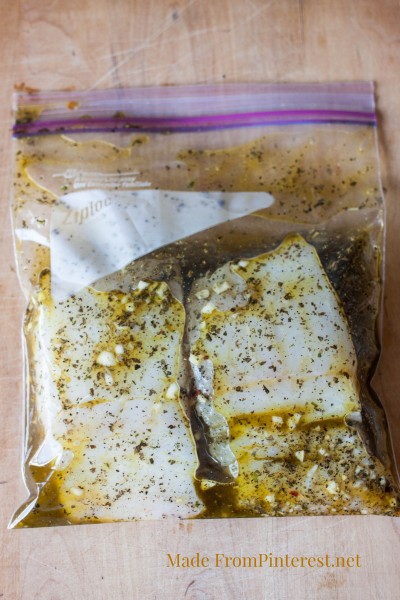 A few tactics that did work on my kids was "Just try one bite for every year old you are.". 3 years = 3 bites. How about this one? Divide the offending food into two equal portions and they get to choose which portion to eat. Reverse psychology by giving a false sense of control over their food destiny?
While these tactics didn't necessarily win them over to a new recipe, it did get them to try new foods without it being an overly negative experience.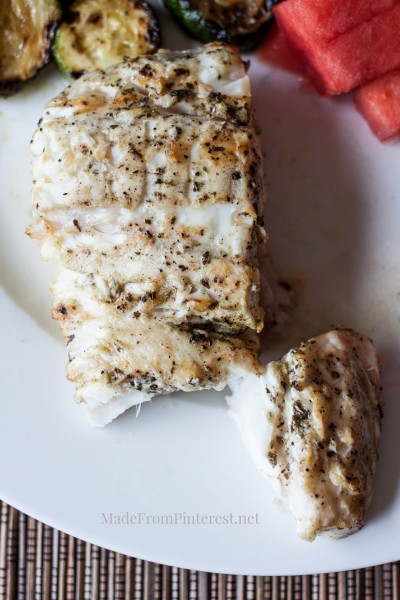 One of my best tactics is to make healthy food that really tastes great. You can read more about one of my most successful tips get kids to eat healthy food and get a great recipe in Coconut Peanut Chicken Satay Stir Fry.
This fish marinade is flavorful without being overpowering. It is great on any mild white fish, as well as shrimp and….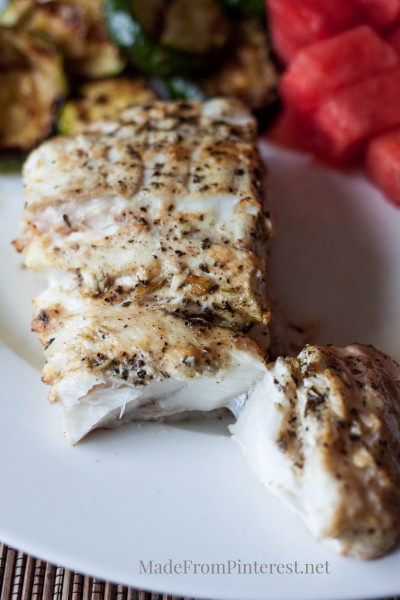 Chicken. The real trick for the pickiest and most reluctant fish eaters is this fish marinade is also great on chicken! Once kids get used to the flavor of the marinade on chicken, the switch to fish is easier, because they are familiar with the taste. This recipe from Kalyn's Kitchen is simply good food and her site is full of great fish recipes! This one is now a regular in our dinner rotation.
This pin rocks!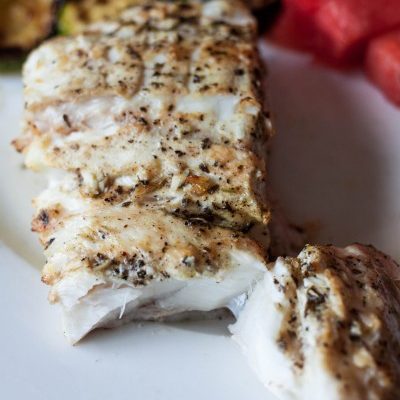 Fish Hater Marinade
Got picky eaters? This Fish Marinade will win over the most reluctant of fish eaters. But if they are really obstinate...it is good on chicken too!
Ingredients
This marinade is good on halibut

tilapia, or mahi-mahi (Any mild white fish, really.), shrimp, and chicken. Chicken can be marinated for longer.

One piece per person
Marinade Ingredients:
3/4

cup

olive oil

1/4

cup

lemon juice

2

tsp.

coarse ground black pepper

2

tsp.

Spike Seasoning

optional, but good I found it with the spices

2

T

garlic minced

crushed or pureed

1

T

dried basil - for this recipe I like dried better than fresh
Instructions
If using frozen fish, thaw completely. Combine marinade ingredients. Put fish in ziploc bag and pour marinade over. This marinade makes enough for 4-6 pieces of fish. I keep leftover marinade in the fridge, it lasts for two weeks. Or make a smaller batch for less fish.

Marinade for 2-3 hours, longer for chicken.

When ready to grill, heat grill to high to preheat and take the fish out of the fridge and allow to come to room temperature. Oil grates with grill spray or using a paper towel dipped in oil and rubbed over grates using tongs.

Reduce heat to medium-high and cook each piece of fish about 10 minutes for each inch of thickness, turning over halfway through. To test for doneness, it should feel firm to the touch, but not hard and flake easily.

This may also be cooked using the broiler. All the same rules apply :).
How about a little something for dessert?
We're sharing this post with: