Raindrops on roses and whiskers on kittens
Bright copper kettles and warm woolen mittens
Brown paper packages tied up with strings
These are a few of my favorite things
One of my newest favorite things is chalkboard printing. I love the style, I love the smudges of chalk, I just love the whole look of it. Imagine my excitement when I found these free Christmas CHALKBOARD printables from Nest of Posies.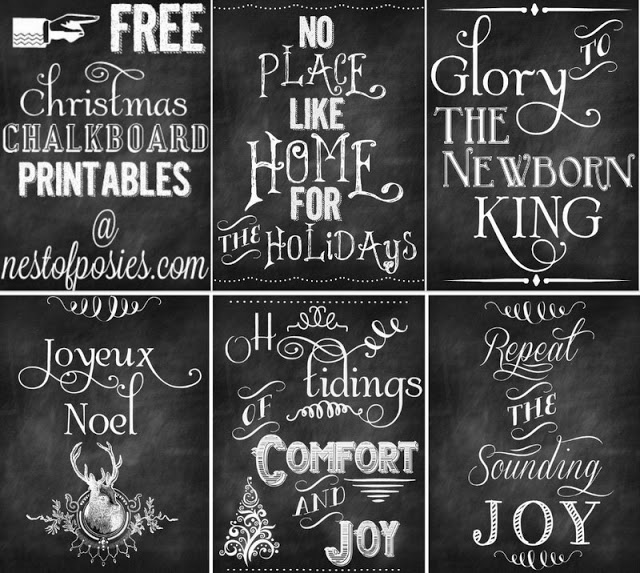 The one that I'm going to print and frame is "No place like Home for the Holidays". Aren't these darling?
Just click HERE to be able to download these free printables.
Thank you Kellie for making my holiday decorating a little easier this season!