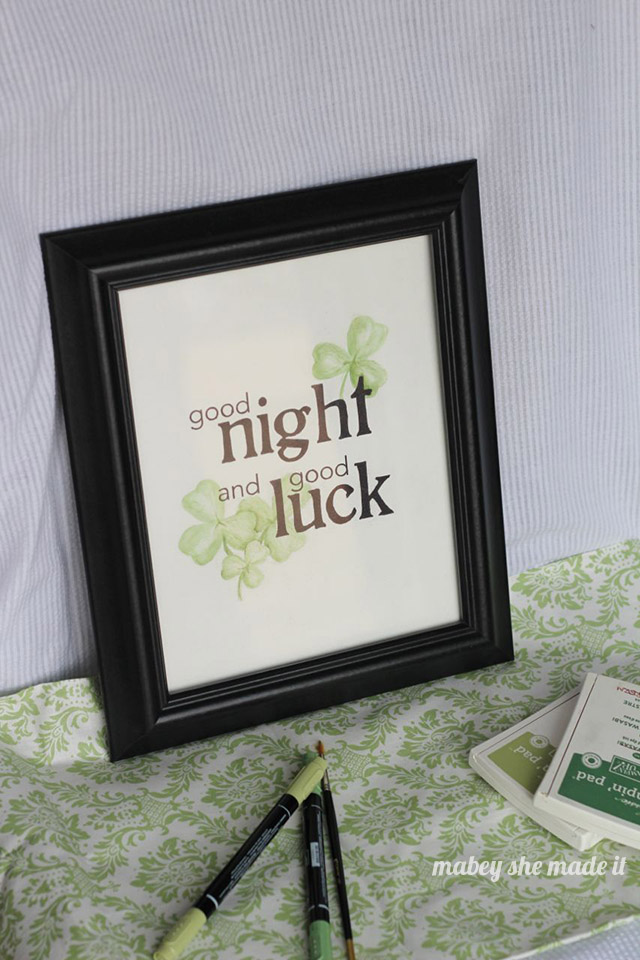 I don't do it very often, but I really enjoy water coloring. I love the relaxation it gives me and the effects I can get with just color and water. So when I saw this Slow Down, Enjoy Life printable I was inspired. I loved the way the font paired with the flowers. And although it isn't watercolored, it made me think about watercoloring.
So I pulled up Illustrator and chose a fun quote and left LOTS of white space around it. Then I pulled up a photo of shamrocks, and started sketching a few around my quote.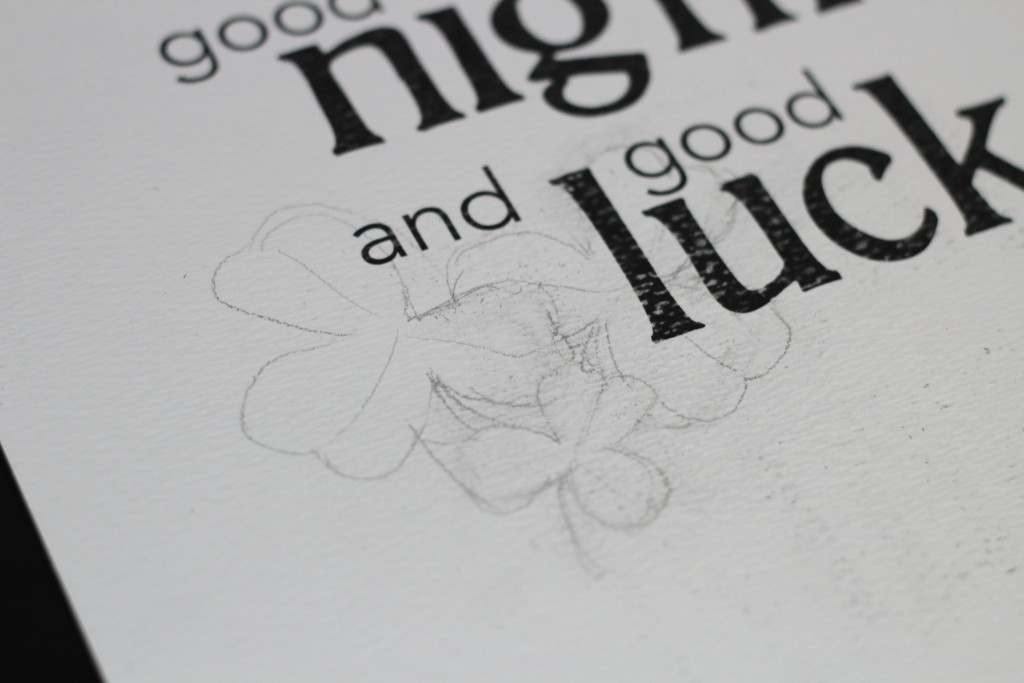 When I was satisfied with my sketch, I pulled out the ink, water, and brushes and started painting. After drying I added in some quick little details with a marker, and it was done!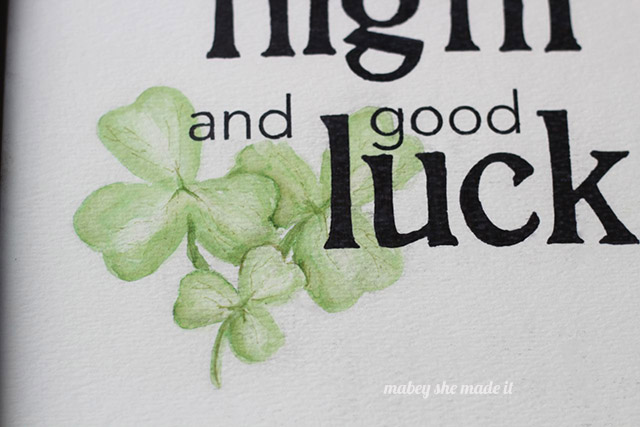 I love that it was pretty quick, but I still was able to come up with something I love for the upcoming St. Patrick's Day season.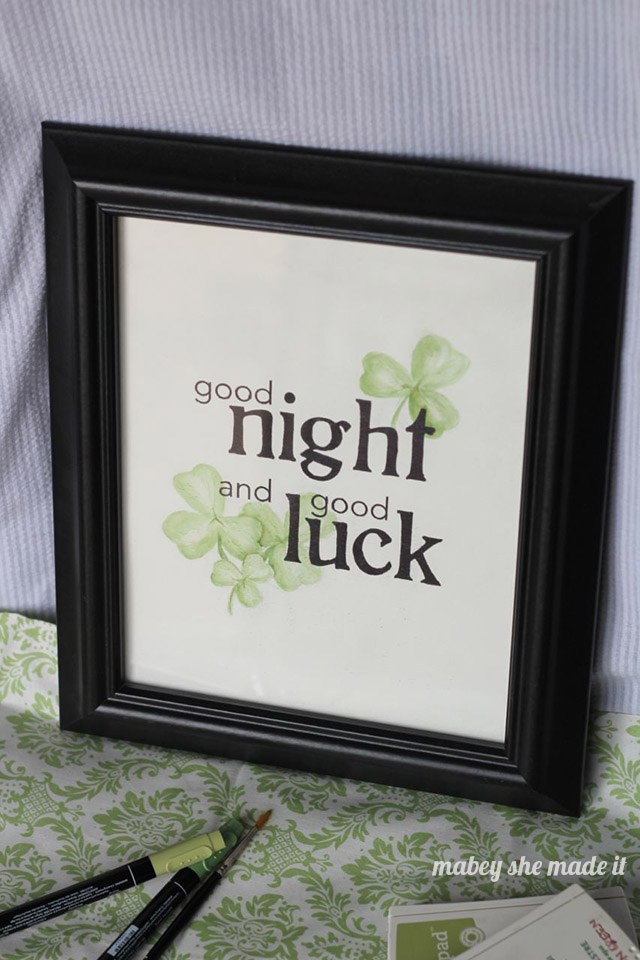 It was so much fun, that I thought I'd like to share it with you. So I turned it into a free 8×10 printable you can share or keep for yourself.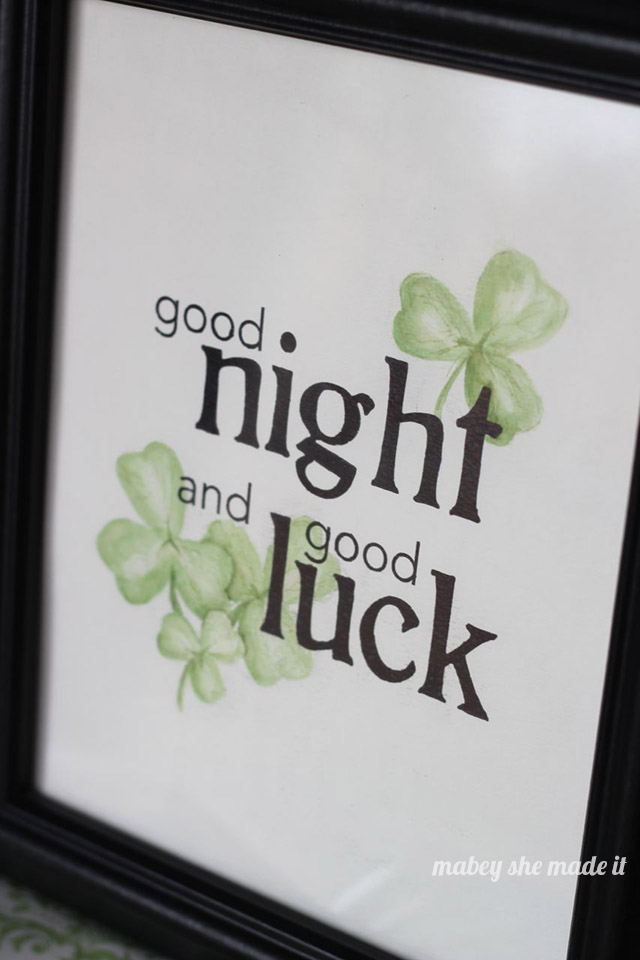 And don't forget to hop on over to Mabey She Made It for more crafts and DIY!
DIY Wire Spool Stool || 9 Tips for Upcycling Clothing || Sunburst Mirror
Lisa
Mabey She Made It
www.mabeyshemadeit.com
Find me on Facebook, Twitter, Pinterest, Google + and Instagram