An easy recipe for Fried Eggplant that is coated in breadcrumbs and fresh herbs!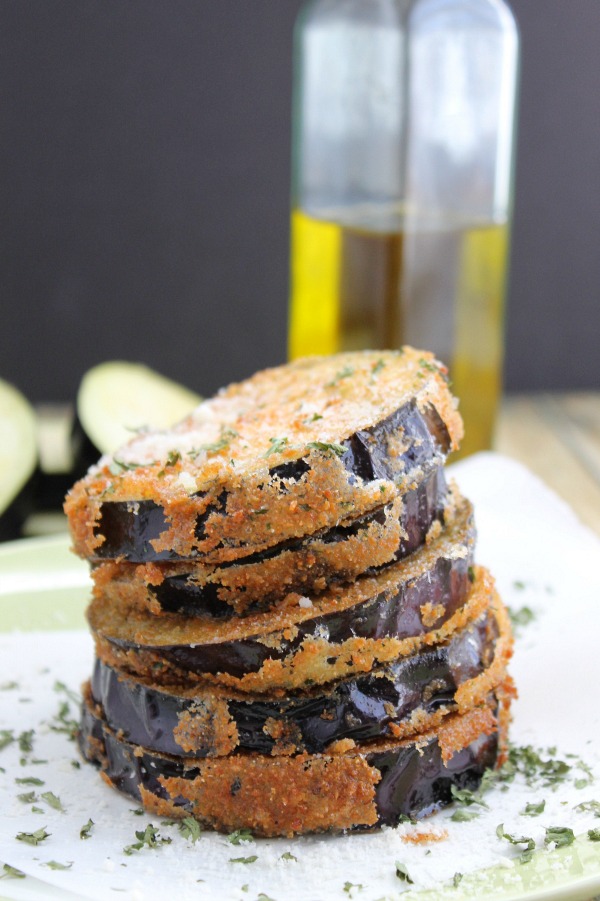 Hey Made From Pinterest fans! Nancy here from The Bitter Side of Sweet here to share with you this lovely side dish.
Recently I found some eggplants in my local grocery store so I decided to buy one. I only got one because I thought my hubby and I would be the only ones who would eat the eggplant. Low and behold, when I made these ALL of my girls decided that they LOVED them! The next time, I have to remember to buy two eggplants!
I couldn't quite decide how I wanted to prepare it, but I remembered how my MIL made it when we visited her one summer in Italy, and it seemed simple enough so I tried it that way.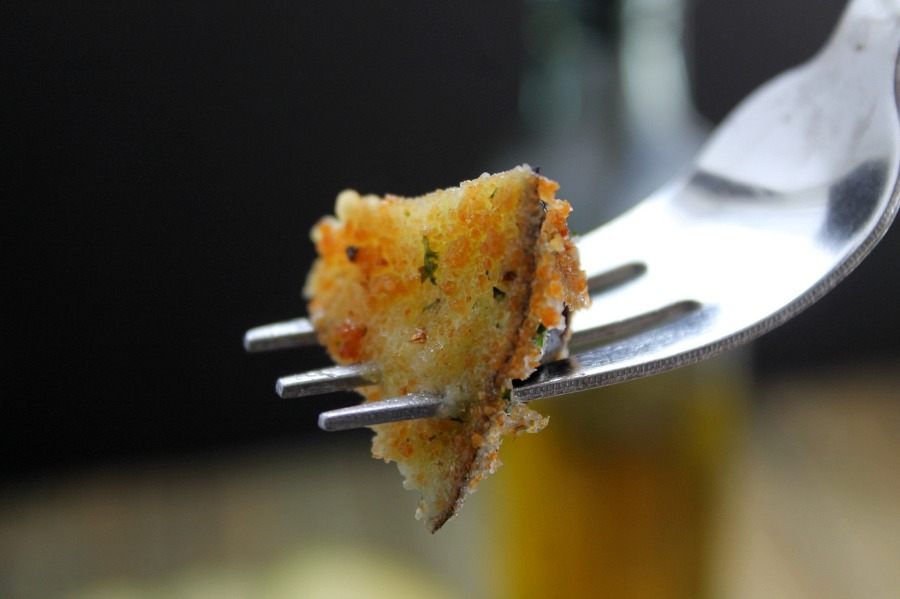 I decided to use everyday ingredients to coat these. The only special ingredient I used was the cheese, but we will get to that in a minute.
To make these I used breadcrumbs, flour, fresh parsley, garlic powder and salt. It is that easy. I also used egg and topped them with Grana Padano. I know what you are wondering, what is that? Grana, as my hubby calls it, is the type of parmesan that you can find in his region (Veneto Region) in Italy. It is actually made in his home town.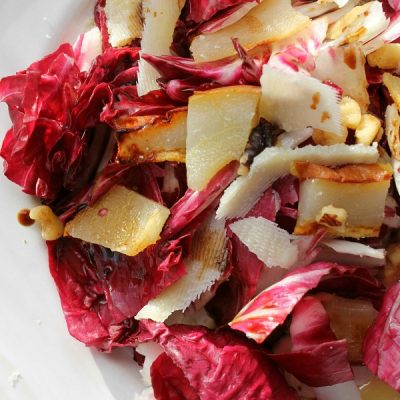 Fried Eggplant
Ingredients
1

eggplant

sliced 1 inch crosswise

2/3

cup

Italian bread crumbs

1/2

cup

all purpose flour

2

teaspoons

parsley

2

teaspoons

garlic powder

2

teaspoons

salt

1

egg

2

tablespoons

water

olive oil for frying

Parmesan cheese

Grana Padano
Instructions
In skillet add oil, heat to 370 degrees.

Mix together bread crumbs, flour, parsley, garlic powder and salt in flat bowl and set aside.

Mix together egg and water and set aside.

Working in batches dip each slice of eggplant into egg and coat each side.

Place in bread crumbs and coat eat side.

Place in oil and allow to cook on each side for 3 minutes or until golden brown.

Drain on plate covered in paper towel.

Sprinkle with cheese and serve warm! ENJOY!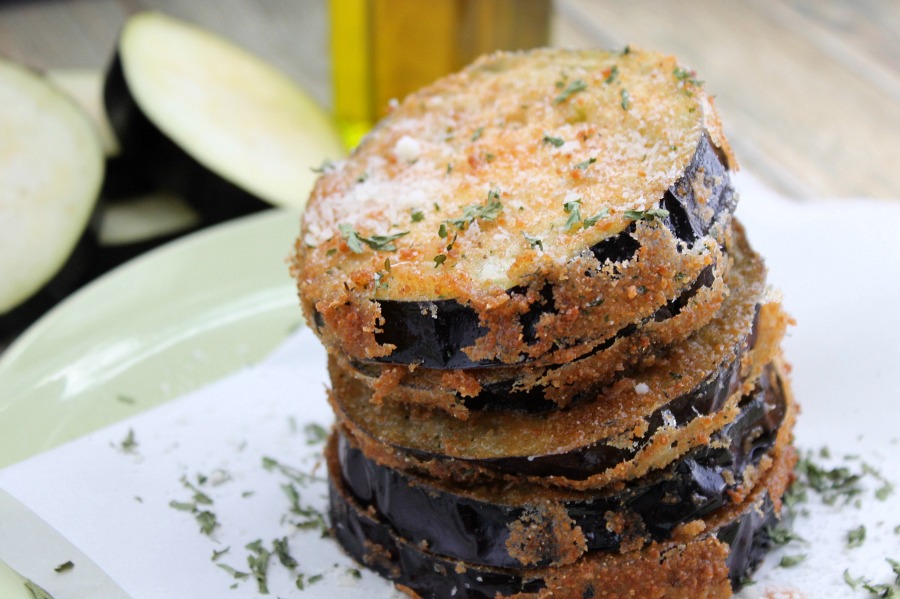 Want more side dishes? Here you go!