This Funfetti Sugar Cookie Cake is a delicious and festive dessert that will leave you wanting another slice!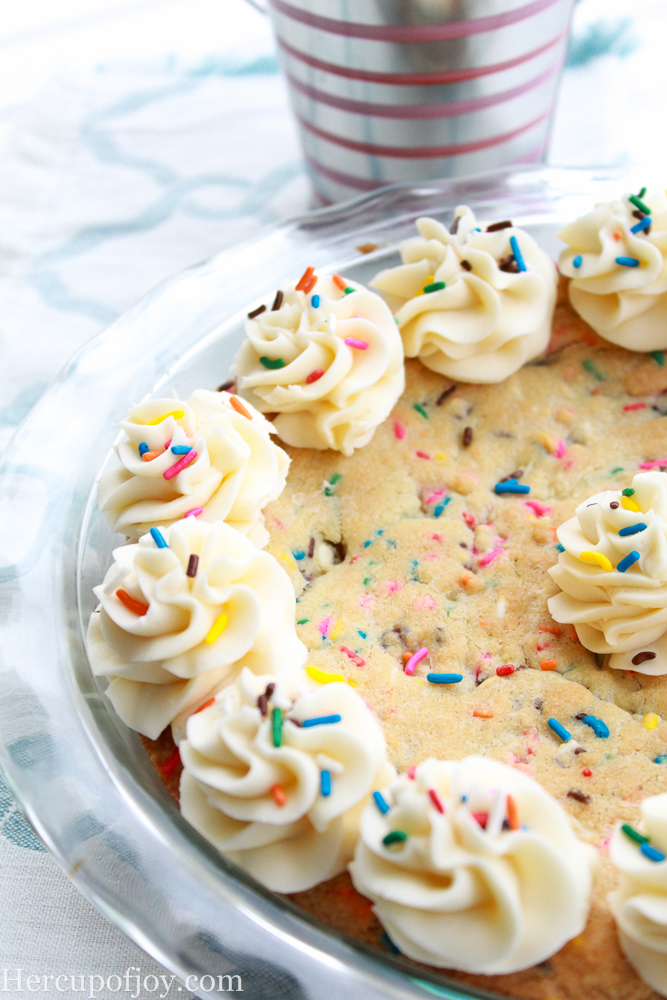 Hello MadeFromPinterest readers! Let me introduce myself to you all, my name is Katy from Her Cup of Joy. I recently agreed to the wonderful opportunity of becoming a guest contributor at this awesome blog. Pinterest is a great way to be inspired by many ideas and a way to connect with other people who share similar creative brains. After reading many blogs over the years, I was inspired to finally try my hand at this whole blogging thing, and a couple months ago I launched my own site. To get to the point, I love the creativity involved in having a blog. It's an amazing feeling knowing that my ideas can inspire or at least entertain other people.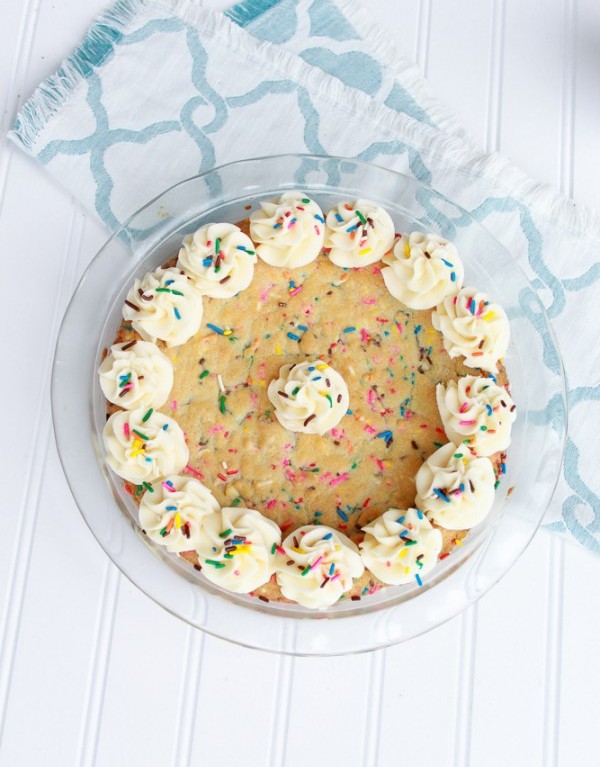 One of my favorite dessert blogger is Sally from Sally's Baking Addiction. Her recipes are always amazing and mouthwatering. This past week, I created her Funfetti Sugar Cookie Cake that I pinned on Pinterest for a coworkers surprise birthday party. Our department loves parties, especially food related ones; every work related event that has food, you can find us all there. We are all major foodies, every few months we have themed potlucks where we bring in our favorite dishes; recently we had a bake-off which was success. Our workplace has been on a health "kick", trying to promote healthy habits by giving out points (that lead to awesome prizes!) for different health goals such as eating 5 servings of vegetables and fruits a day. But some days we all just need to indulge! I mean who can resist a delicious looking sprinkle cookie cake with a dollop of rich butter cream frosting!?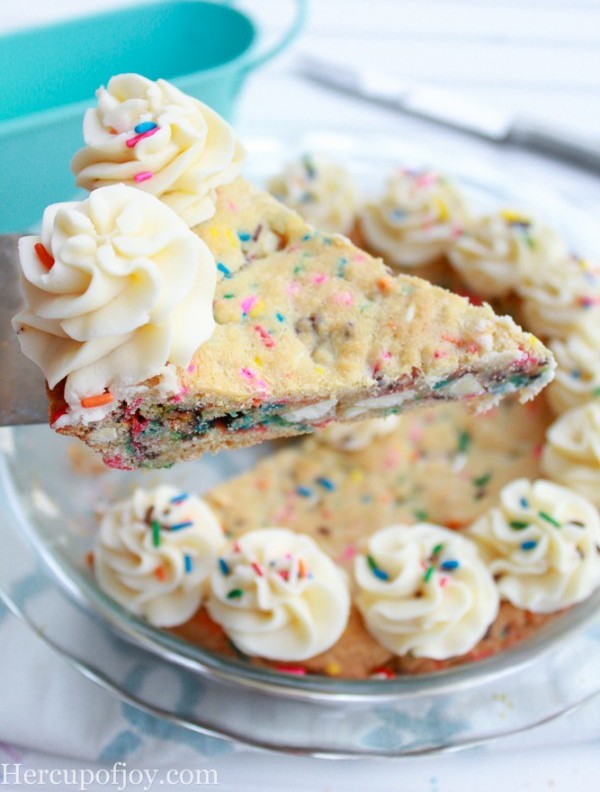 This cake was amazing! I will admit, it's a high calorie dessert, but that should not be a surprise knowing that most desserts are very rich. I sliced the cake into 14 pieces which made it a better option for those tracking what they eat, ahem…me most days ;). Those that don't care what they eat can go for two slices, though I will get jealous.
Recipe source, Sallys Baking Addiction.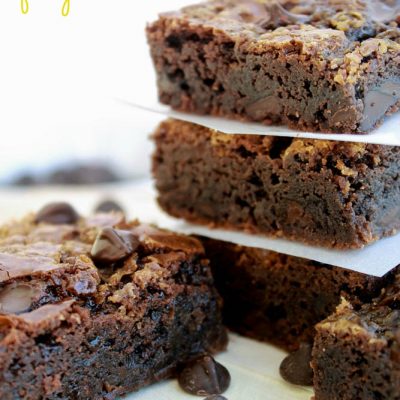 Funfetti Sugar Cookie Cake
Ingredients
1/2

cup

unsalted butter

softened to room temperature

3/4

cup

granulated sugar

1

large egg + 1 egg yolk

2

teaspoons

vanilla extract

1

and 1/2 cups all-purpose flour

1/4

teaspoon

salt

1

teaspoon

baking powder

1/2

teaspoon

baking soda

1

and 1/2 teaspoons cornstarch

2/3

cup

white chocolate chips

1/2

cup

rainbow sprinkles

not nonpareils

For the Frosting;

1/2

cup

unsalted butter

softened to room temperature

1

and 3/4 cups confectioners' sugar

2

Tablespoons

heavy cream or half & half

1

teaspoon

vanilla extract

1/4

teaspoon

almond extract

optional

salt

to taste

extra sprinkles for decorating on top
Instructions
Place softened butter and sugar in a medium sized bowl and mix on medium/high speed with a mixer until combined and creamy.

Then, add the vanilla and eggs, mix again to combine.

Whisk together the dry ingredients: flour, cornstarch, baking powder, baking soda, and salt. In 2 increments, add the dry ingredients to the cookie batter and mix slowly until just combined.

Add in the sprinkles (not nonpareils) and the white chocolate chips. Mix slowly with a spatula until combined.

Spread the batter into a well greased pie dish or cake pan. Place in the freezer to chill for 10 minutes while the oven preheats to 350 degrees F.

Bake for 25 to 30 minutes, or until the top is slightly browned. Allow the cookie cake to cool completely before frosting.

For the frosting:

Combine softened butter with powdered sugar and beat on high until fluffy, start at low speed first so you don't get powdered sugar all over the place.

Add in the vanilla, almond extract (optional), heavy cream and salt. Beat on high until well combined and fluffy, about two minutes.

Place the frosting in a piping bag with a Wilton 1M piping tip and pipe along the edge to create a pretty border. Sprinkle some of the confetti sprinkles on top.
Notes
Keep the cookie cake refrigerated, covered in plastic wrap, for up to five days. Remove from the fridge about 30 minutes before serving so it comes to room temperature.
Be sure to visit me at Her Cup of Joy | Instagram |Pinterest | Facebook |
You may also like some of my favorite dessert recipes: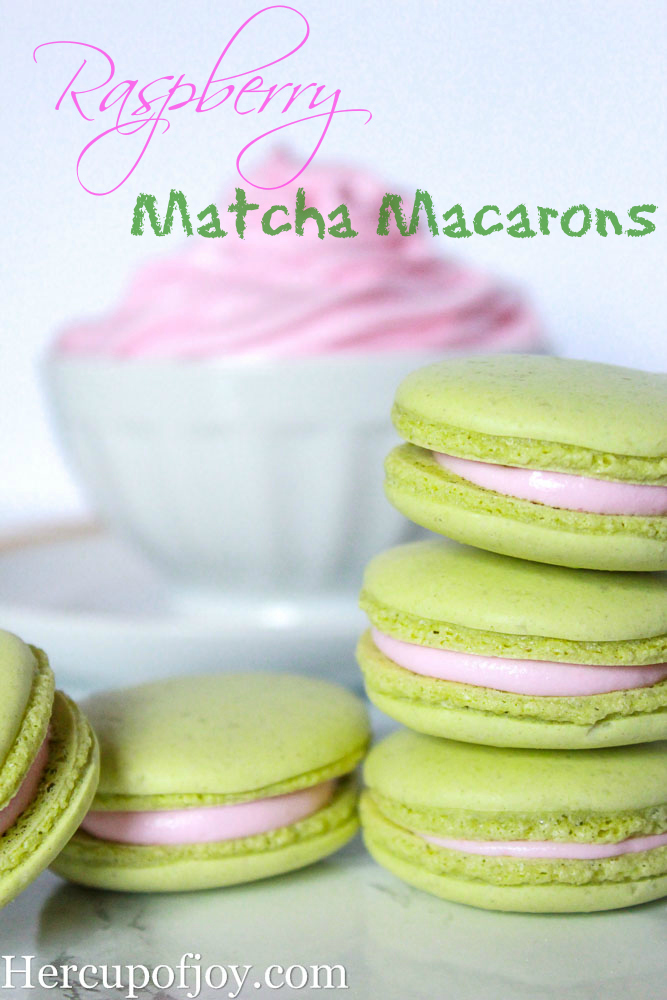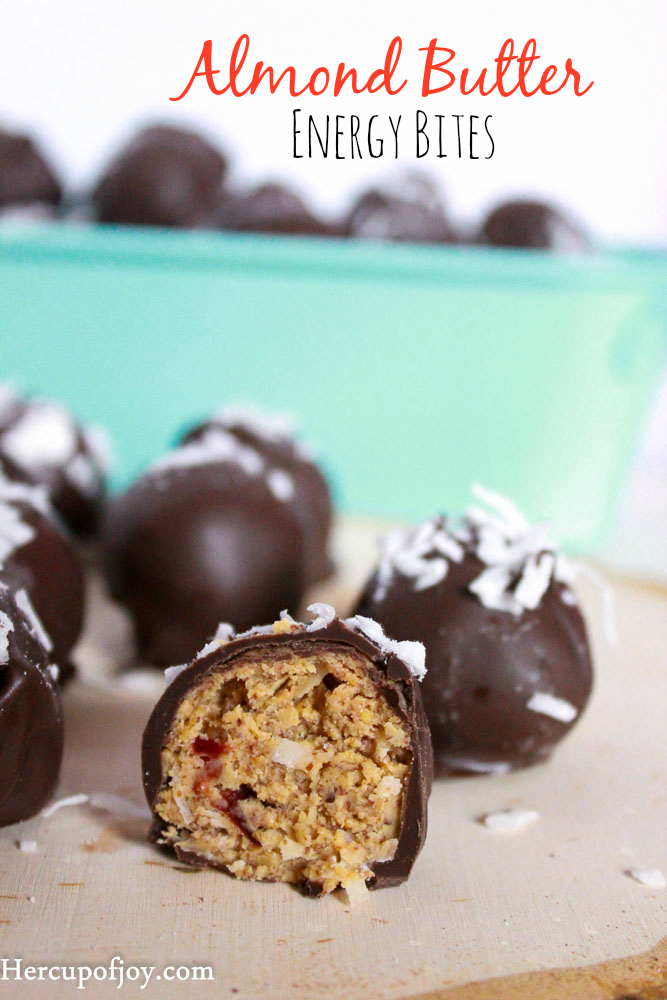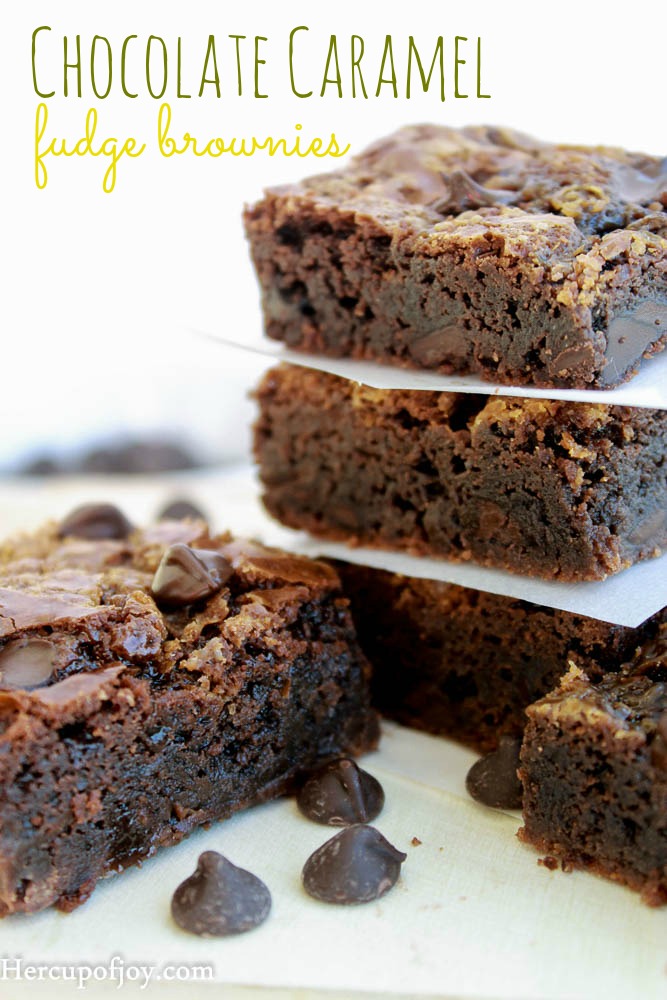 This awesome post has been shared with Homestories A to Z and Whipperberry.