My grandkids love making crafts when we are together but I think their favorite crafts to make are Christmas crafts. This year we will be making these Glitter Christmas Tree Ornaments.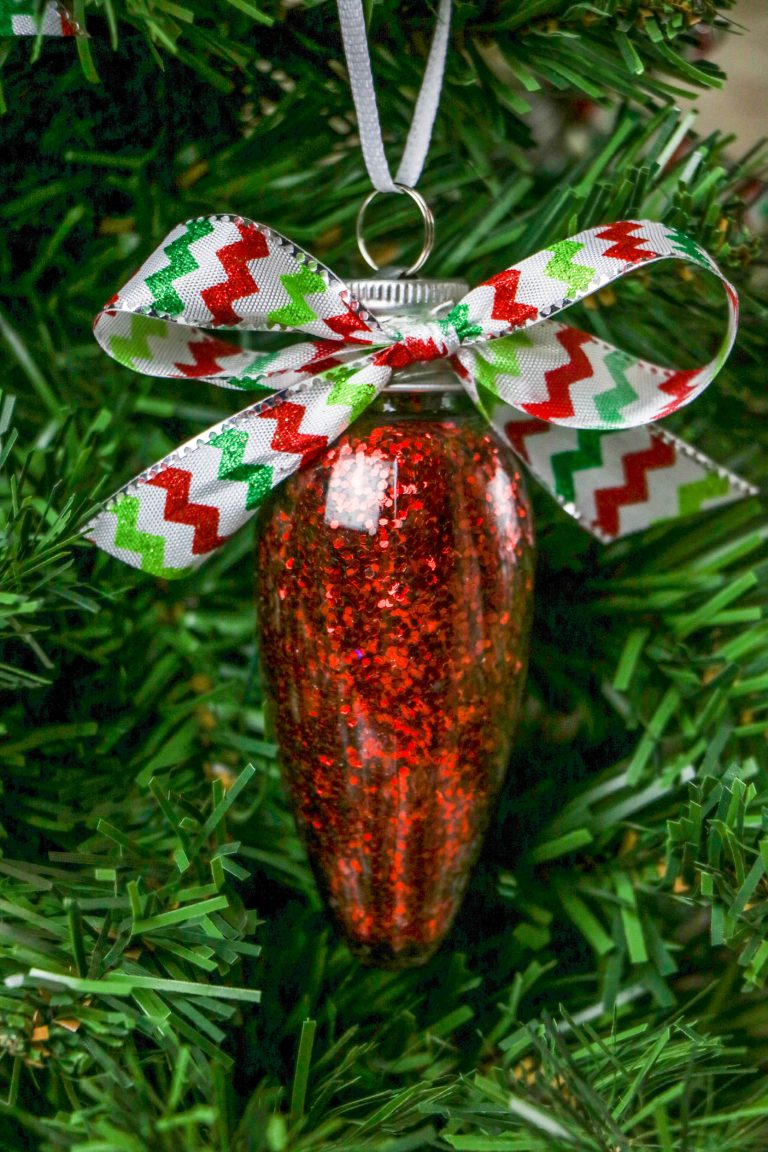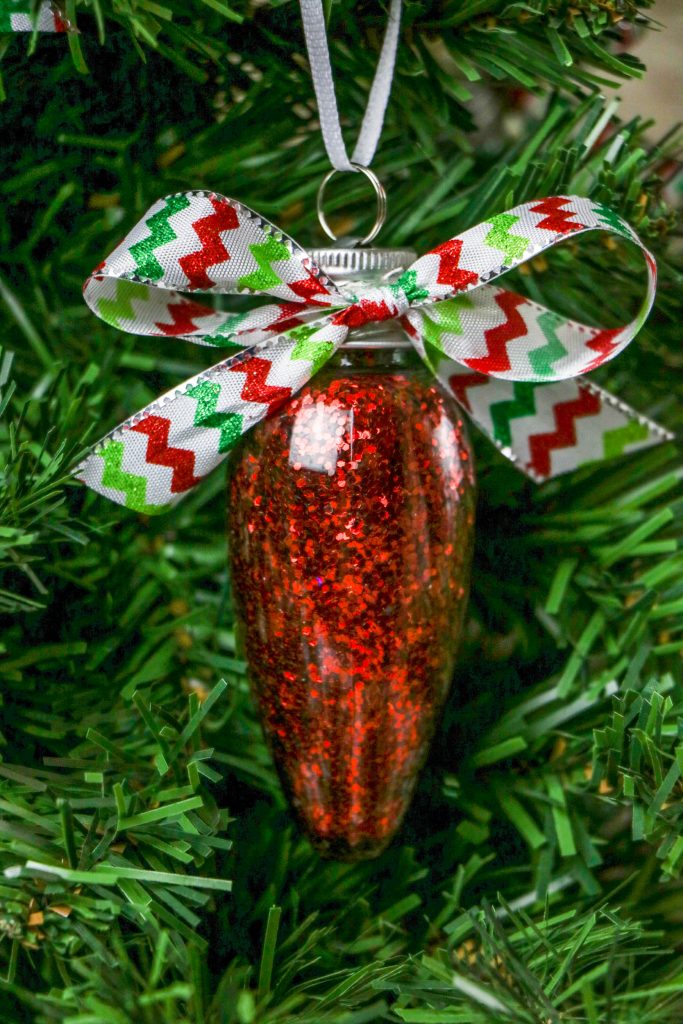 I know that they will be so proud to put these on their Christmas tree.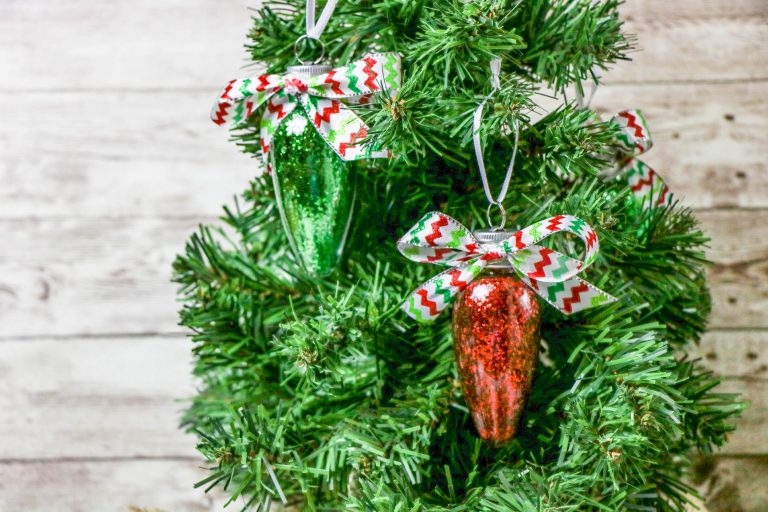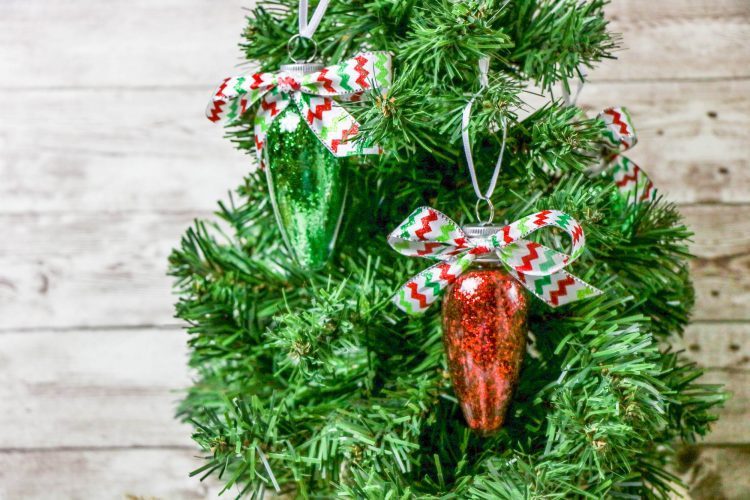 They would also be very cute attached to a Christmas goodie that you are giving to your neighbors.
Or attached to a wrapped present. So many fun ways to use these!
Let's get ready.
Glitter Christmas Tree Ornaments
Items needed:
Clear, plastic ornaments (we purchased ours from Hobby Lobby)
Beacon Glitter It or polyethylene finish (You can purchase this from Amazon HERE )
Red and Green Glitter
Funnel
Cup, for excess glue and/or glitter
Ribbon
Scissors
Glue dots or hot glue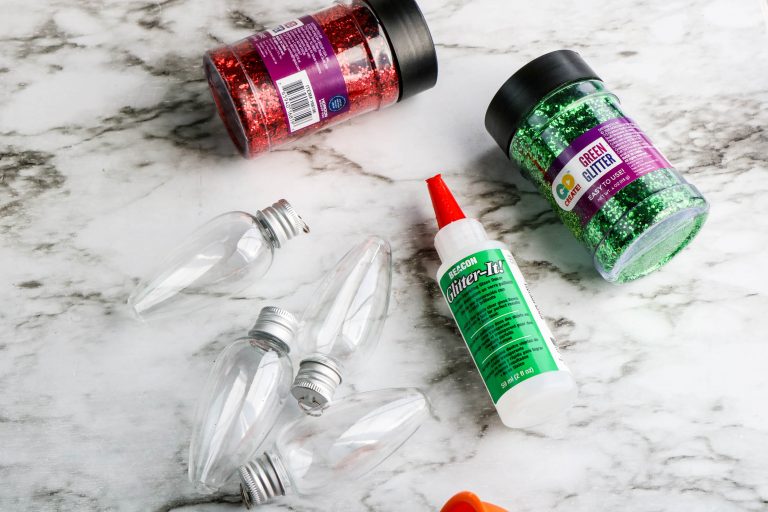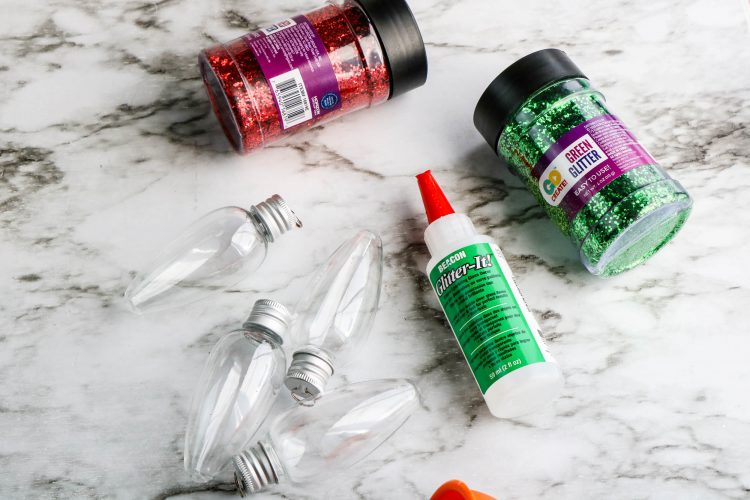 Instructions:
Remove the tops from the ornaments. Pour a small amount of "Glitter It" into the ornament and slowly swirl around until the inside is coated.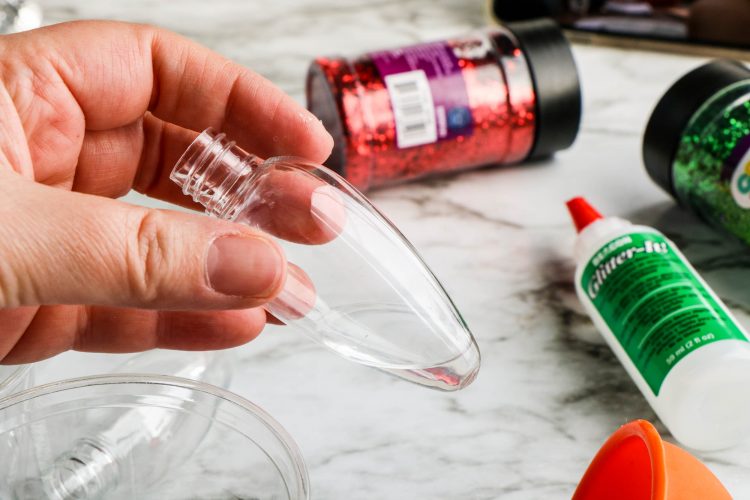 Remove the excess Glitter It by pouring into a cup.
Using a funnel, pour glitter into the ornament and shake around until completely coated.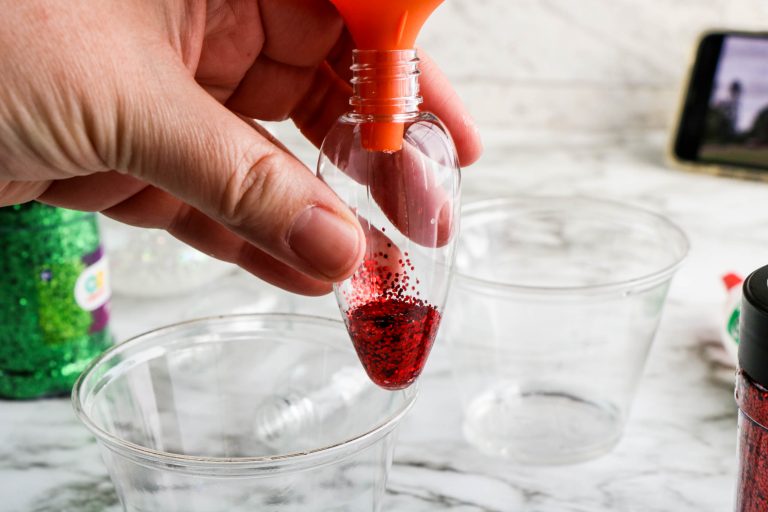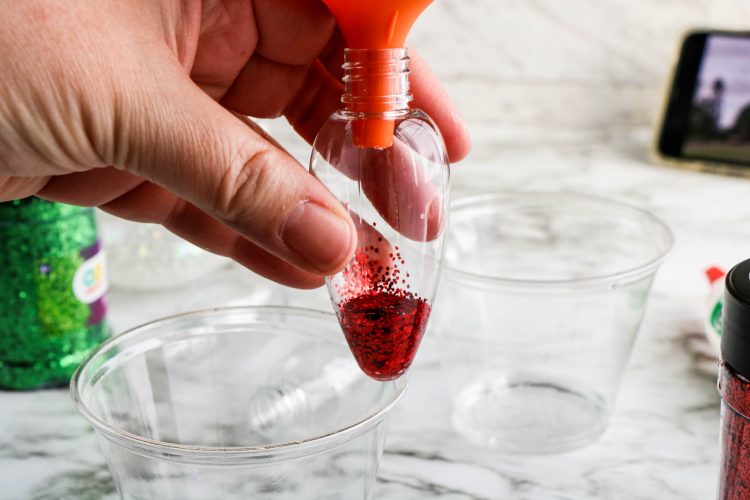 Tap the ornament upside down over a different cup to remove excess glitter.
If a thicker coat of glitter inside the ornament is desired, allow the ornament to dry and repeat the previous steps.
Let ornament dry completely.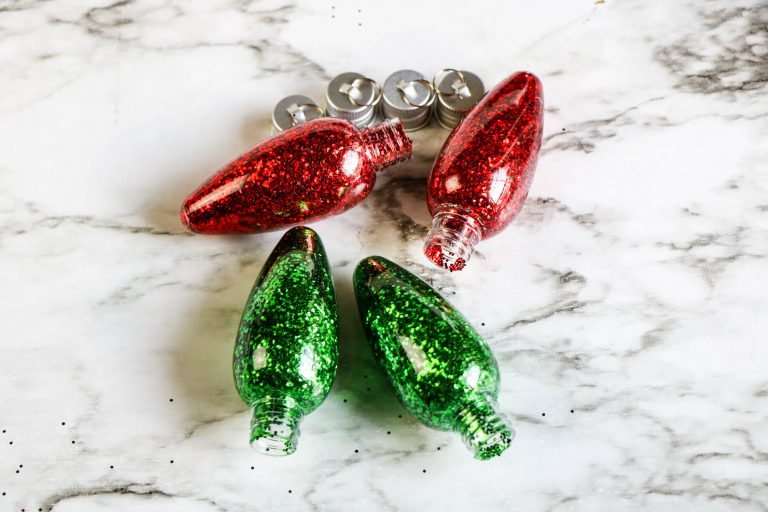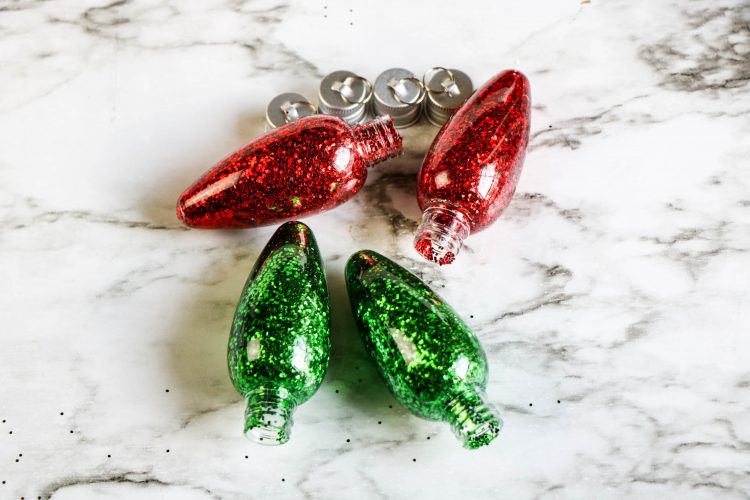 Once the glue is dry, replace the cap.
Cut ribbon to the desired length and tie into a bow.
Using either a glue dot or hot glue, attach the ribbon to the ornament. If using a hot glue gun with children, please provide adult supervision.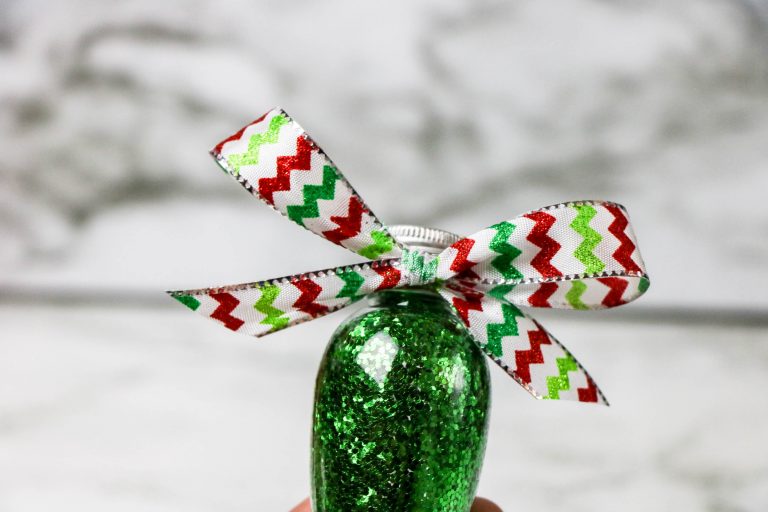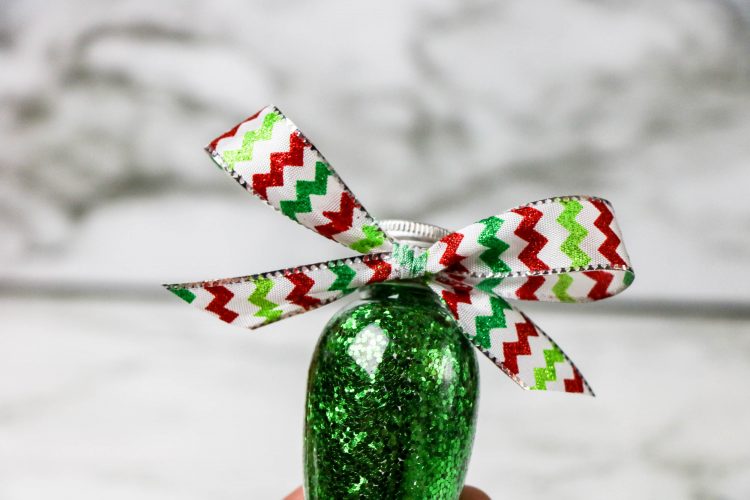 You can make these with any color glitter to match your tree, wrapping paper etc. I'll ask my grandkids what color they want to use to see what they come up with. So fun!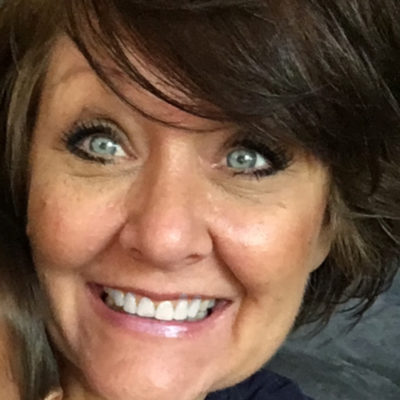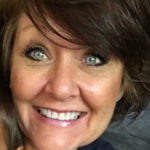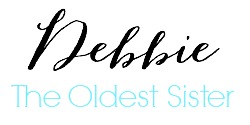 More Ornament Fun!
Cinnamon Stick Christmas Ornaments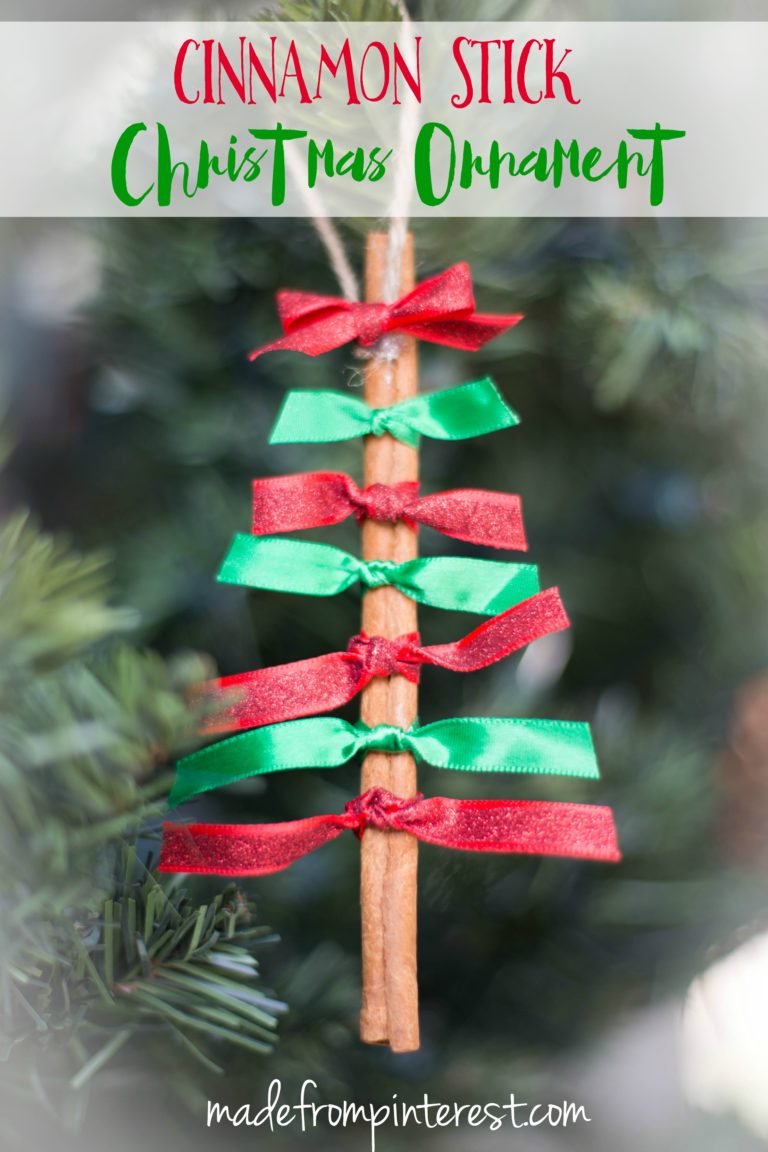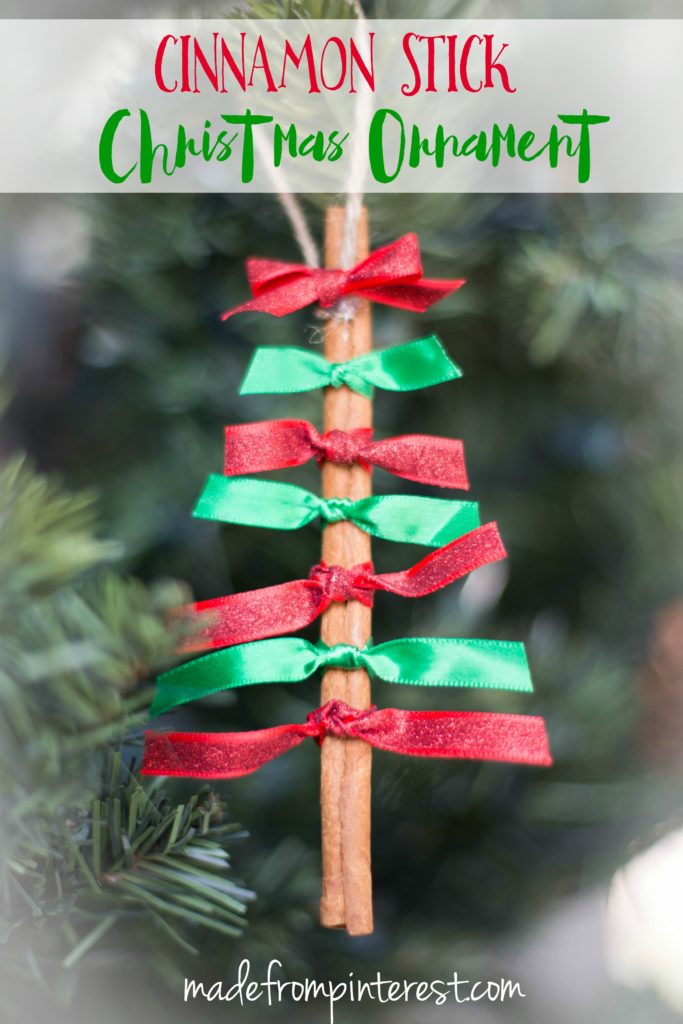 Craft Stick Christmas Tree Ornament