Merry Christmas, the holiday season is upon us! Making one or a few of these Craft Stick Christmas Tree Ornaments is a fun way to create a special memory with your grandchildren. One of my favorite Christmas memories is decorating our Christmas tree when Debbie, Sherri and I were young. We alternated between a fresh green tree and an all silver artificial tree decorated with red ornaments. When ever we had a fresh tree the finishing touch was always thin strands of silver tinsel. I loved hanging all of the beautiful ornaments on the tree. The silver tinsel not so much. I would start out by carefully placing one strand of tinsel on the tree. By the seventh or eighth strand I lost all patience and opted to decorate by throwing small handfuls of tinsel on the tree.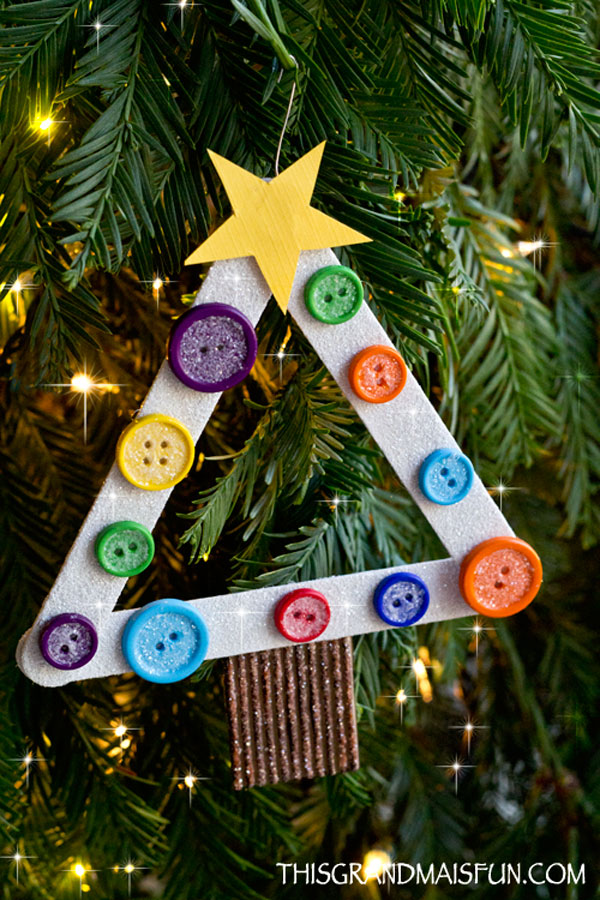 DIY Kids Christmas Tree Ornament You are going to LOVE creating these DIY Kids Christmas Tree Ornaments! This is a quick and easy craft for you and your kids, you can make 7-10 trees in under an hour. Make your tree unique by using different paint colors and embellishments, the possibilities are endless. They cost pennies to make and will look darling on any Christmas tree!"
Mom would always catch me before too much damage was done and would send me on my merry way. We would wake up the next morning to a beautifully decorated tree!
These Craft Stick Christmas Tree Ornaments are darling and a quick easy craft that requires little or no patience!
Feel free to use the supplies listed below or decorate the Christmas with any craft items of your choice. They would also be fun when decorated with fruit loops cereal, gummy Bears, popcorn, yarn etc.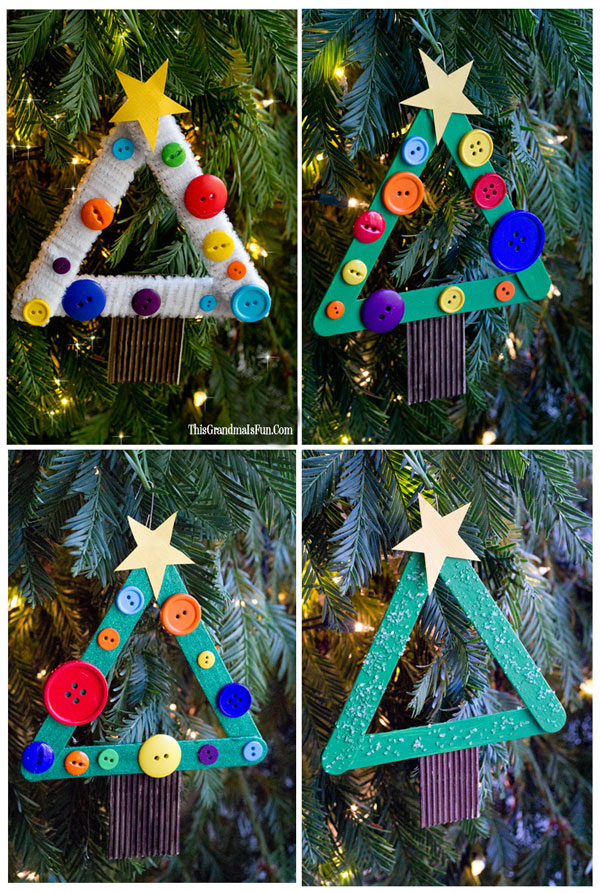 Supplies
Jumbo Size Craft Sticks
2 mm Jute, 20lb by Bead Landing
Turf Green Paint from DecoArt Multi -Surface Satin Paint
Emerald Green Paint from DecoArt Ultra Fine Green Glitter Paint
White Fuzzy Sticks (pipe cleaners)
Sparkling White Fuzzy Sticks (pipe cleaners)
Yellow Scrapbook Paper
Brown Striped or Corrugated Scrapbook Paper
Scissors
Glue Gun and Glue Sticks
Embellishments
Coarse Glitter White by Martha Stewart
Paper Christmas Tree Jolee's Boutique Embellishments
White Sugar Pearls by Wilton
Sprinkles White Sparkling Sugar by Wilton
Big Bag of Buttons from Favorite Findings 3.5 oz I
Instructions
Figure out how many trees you are going to make, you will need 3 jumbo size craft sticks per tree. Paint your sticks the desired color, allow them to dry thoroughly.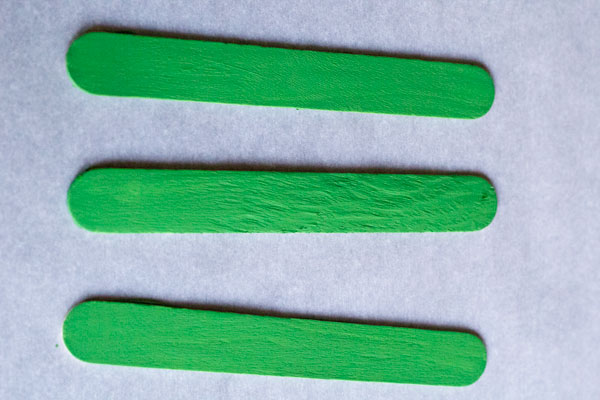 Make a triangle with 3 sticks, gently lift up a corner and apply a small dab of hot glue, press down gently until the glue cools. Repeat the process with the other two corners of the triangle.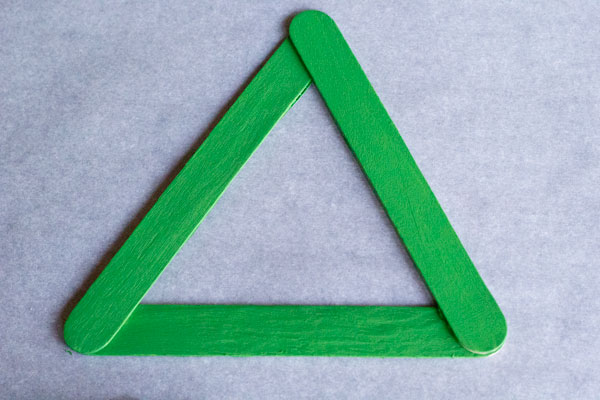 Glue your star and tree trunk on next.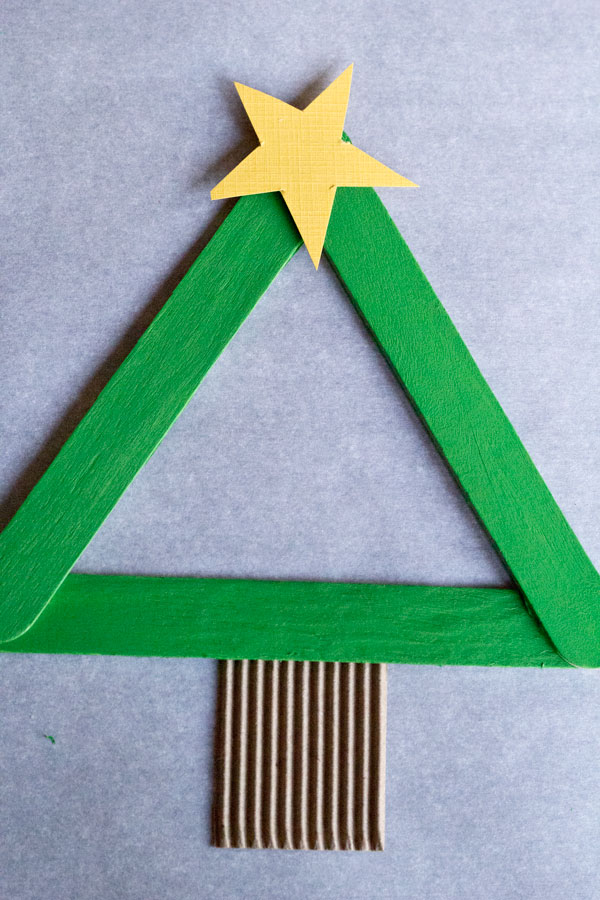 Time to glue on an ornament hanger and buttons onto your tree.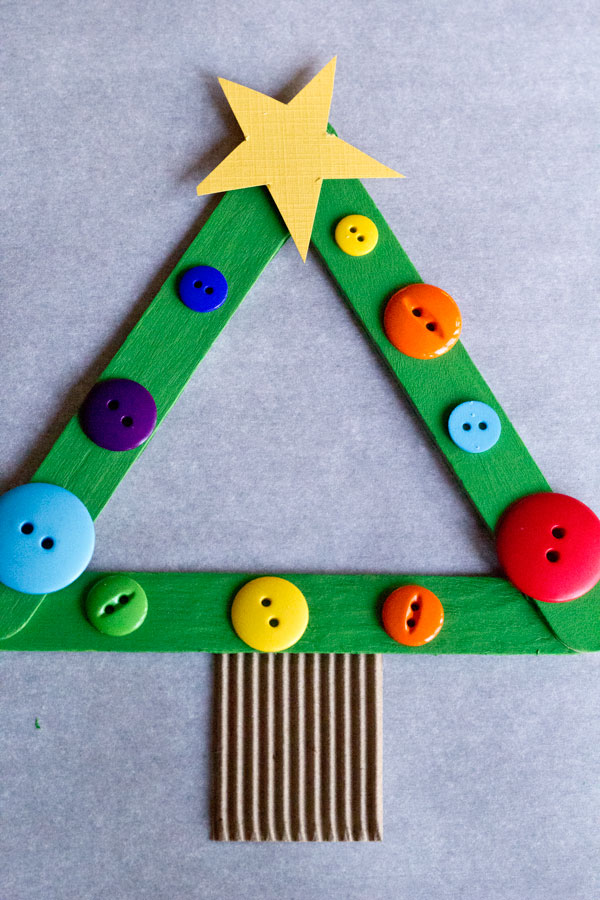 We would love to hear one of your favorite Christmas memories! Please feel free to share one in a comment below.
Happy Holidays,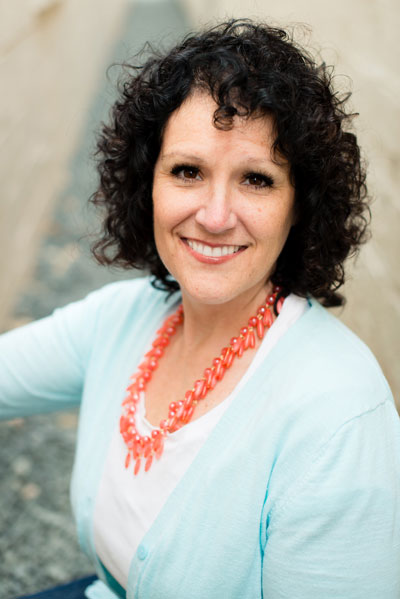 We are excited to be linking this post to Creative Family Fun and Simply Designing!