Halloween Washi Tape and Mason Jar Rings Wreath
Decorating with mason jars seems to be quite the trend these days. When I came across this Mason Jar Wreath pin from Jen at Tatertots and Jello, I couldn't wait to make one of my own. Seeing mason jar rings reminds me of my first canning experience.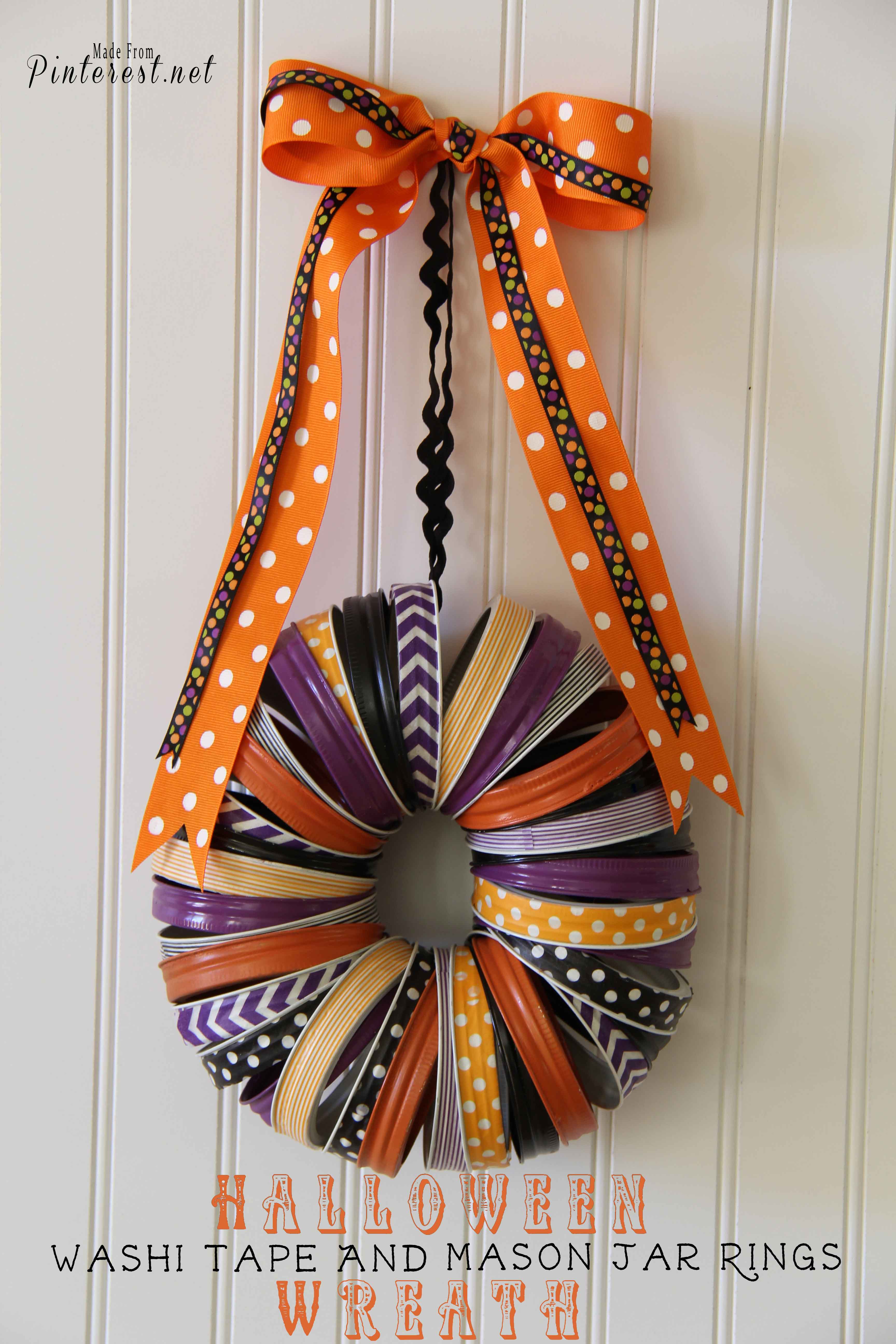 We were living in Renton, Washington at the time and a friend of mine asked me if I had canned any apples or peaches yet. She was surprised to find out that I had never learned to can. She asked me, "Didn't your Mom teach you about canning?" My mom has taught me many wonderful lessons, but canning was not one of them. My friend said "you can't live in Washington and not can. I am going to teach you".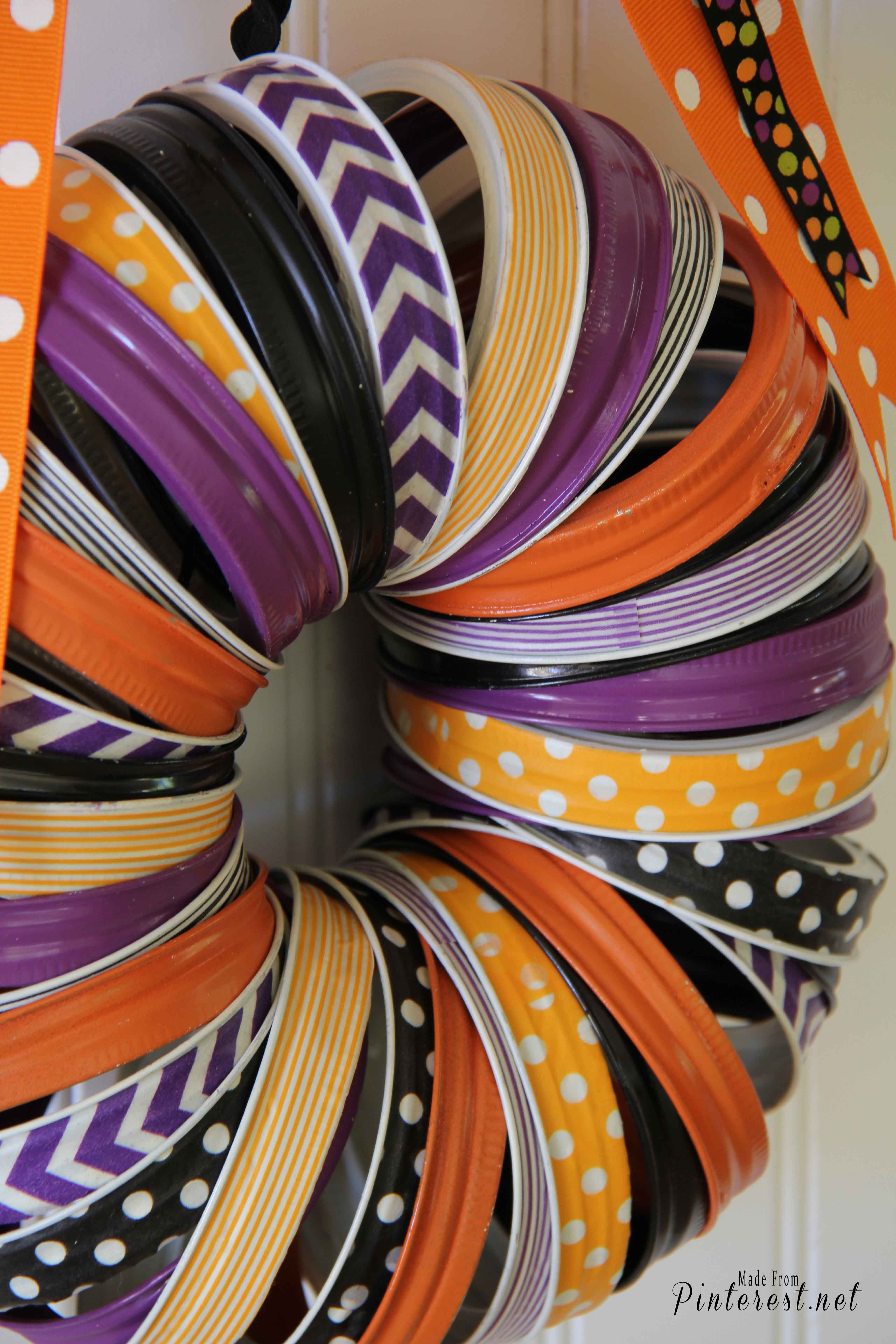 The next week I found myself canning apple pie filling and peaches. I ended up with more pie filling and peaches than I thought we could possibly eat. I'd heard so many times that home canned foods taste so much better than store bought canned food. About 1 month later I got out the apple pie filling and made a beautiful apple pie. After dinner I put a scoop of ice cream on everyones pie and we dug in. IT WAS AMAZING!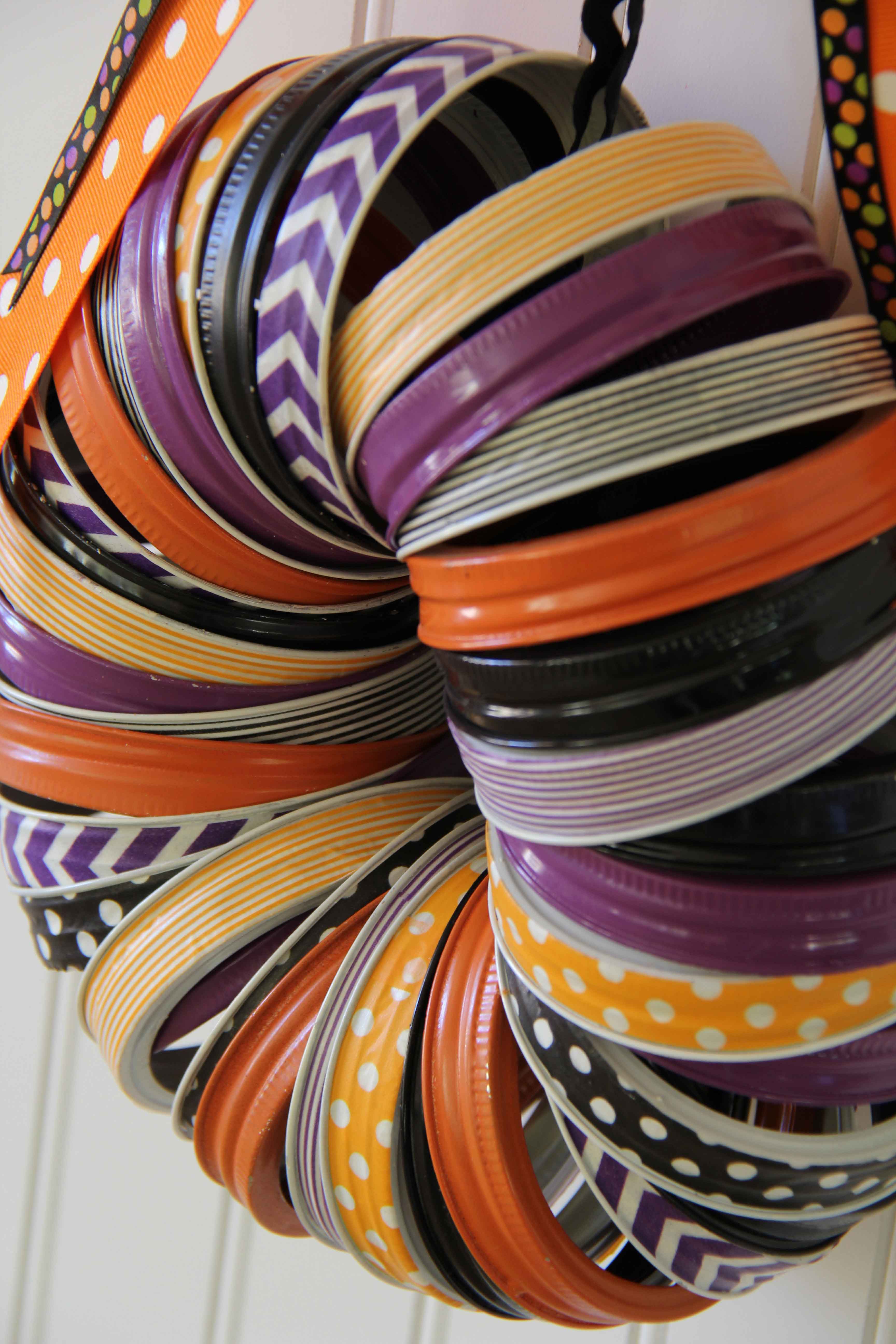 The next morning we had some of my canned peaches with breakfast. I couldn't believe how great they tasted, the kids gobbled them up and asked for more. We had no problem going through every can of apple pie filling and peaches! It has been years since I have canned anything, so I had to make a trip to Walmart for mason jar rings.
Supplies
32 Canning jar lids. The lids can be purchased at the grocery store or at Walmart.

Spray paint – I used 4 colors, black, orange, purple and white.

Washi Tape – I used 6 different colors and patterns. ( I purchased mine at Michaels in 2-packs)

Ribbon – used to tie the lids together and to make the bows.
Directions
Divide up the canning jar lids into 4 different piles

Paint each lid a different color. I made 6 purple, 6 orange, 6 black and 18 white. Let them dry overnight.

Wrap washi tape around the white lids. If the washi tape end are not staying together, you can add a small dot of hot glue to the end.

After you put the washi tape on string up the rings with ribbon.

Cinch the ribbon tight so the rings create a wreath shape. Then tie the ends.

Make your decorative bow and glue it on.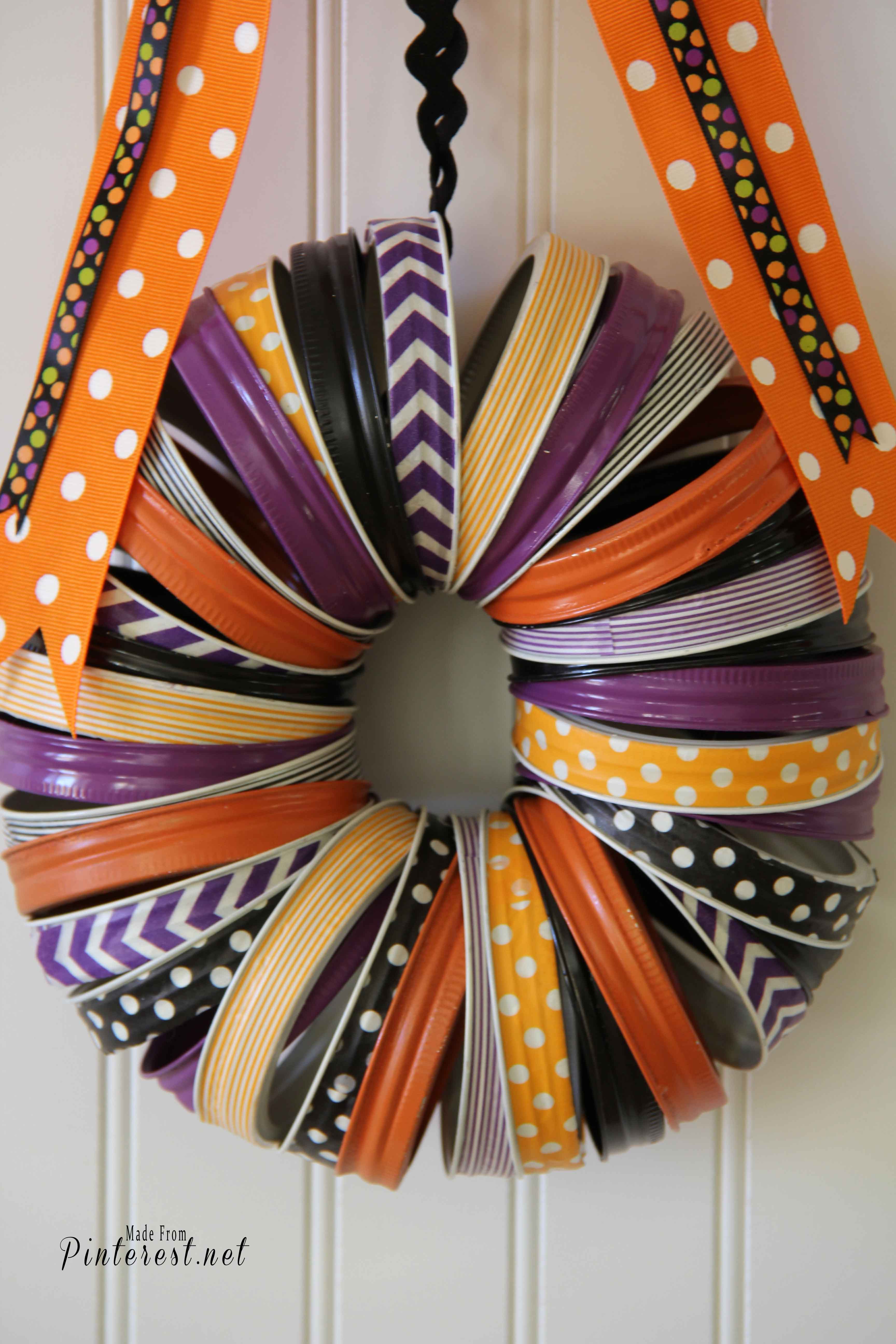 This wreath is perfect for smaller spaces, but what it lacks in size it makes up for in Halloween pizzazz!
Yes, This Pin Rocks!
Don't miss the recent Redfin article I was featured in: "Halloween Home Décor Ideas to Make Your Space a Little Spooky"
Skeletons, ghosts, and vampires… oh my! Halloween is creeping upon us so it's time to enjoy all that comes with Halloween home décor. Even avid decorators with a boo-tiful themed home or homeowners with a thrill for thrifting can all use some inspiration this season. So whether you're living in Bracebridge, CA, or Austin, TX these 15 spooky and fang-tastic Halloween home décor ideas will help you celebrate the season.
To help you get started, I, along with other experts shared spook-tacular advice to decorate your home with Halloween style. Check out what we had to say so you can give your space a fright this October!
Halloween Home Décor Ideas to Make Your Space a Little Spooky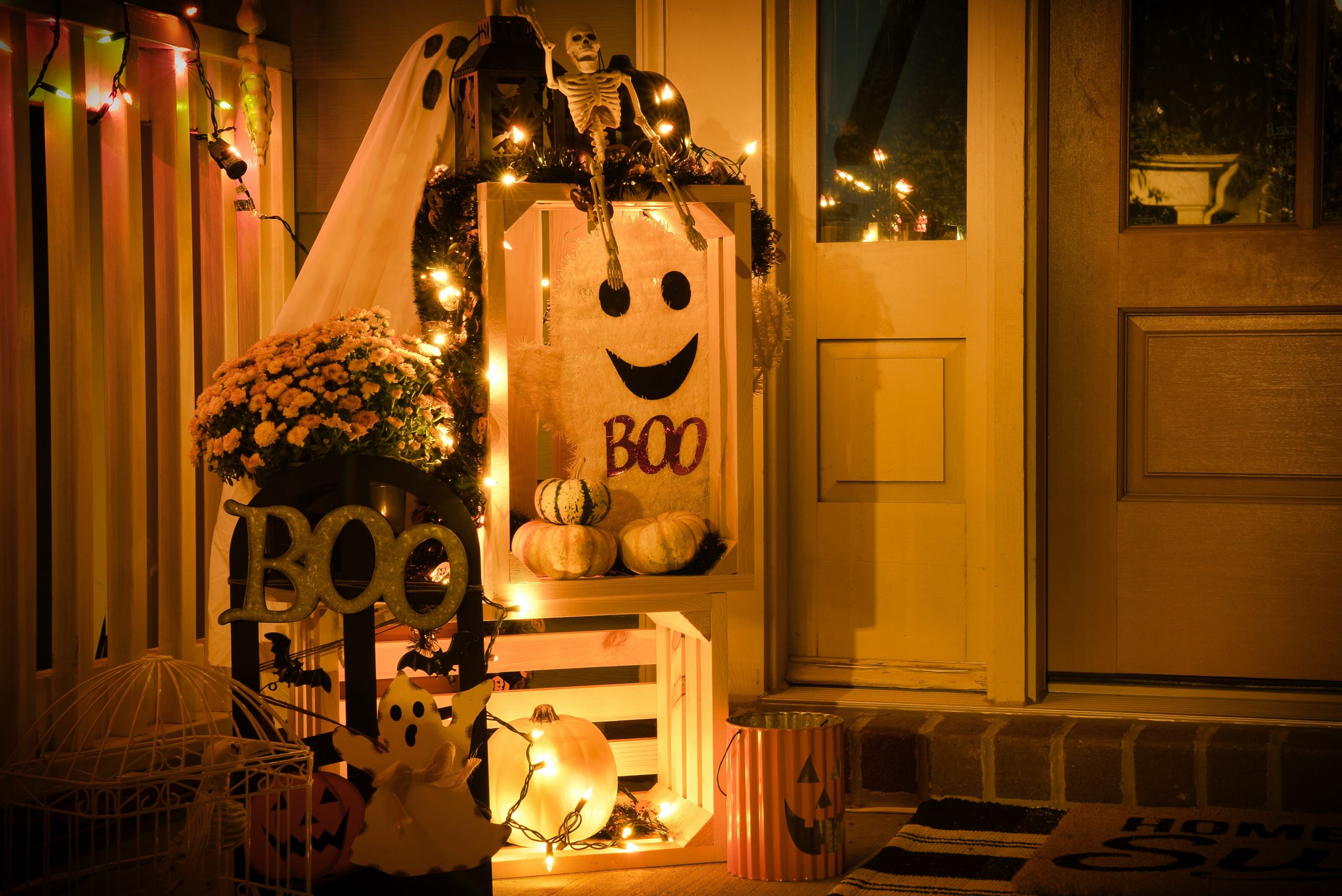 Want even more Halloween ideas? Check out these great ideas we did last year, Halloween Tulle Wreath, Twinkie Mummies, Glitter Pumpkins, Head in a jar Illusion, Front Door Mummy, Halloween Tomato Cage Trees and Improving a Cheap Plastic Cauldron.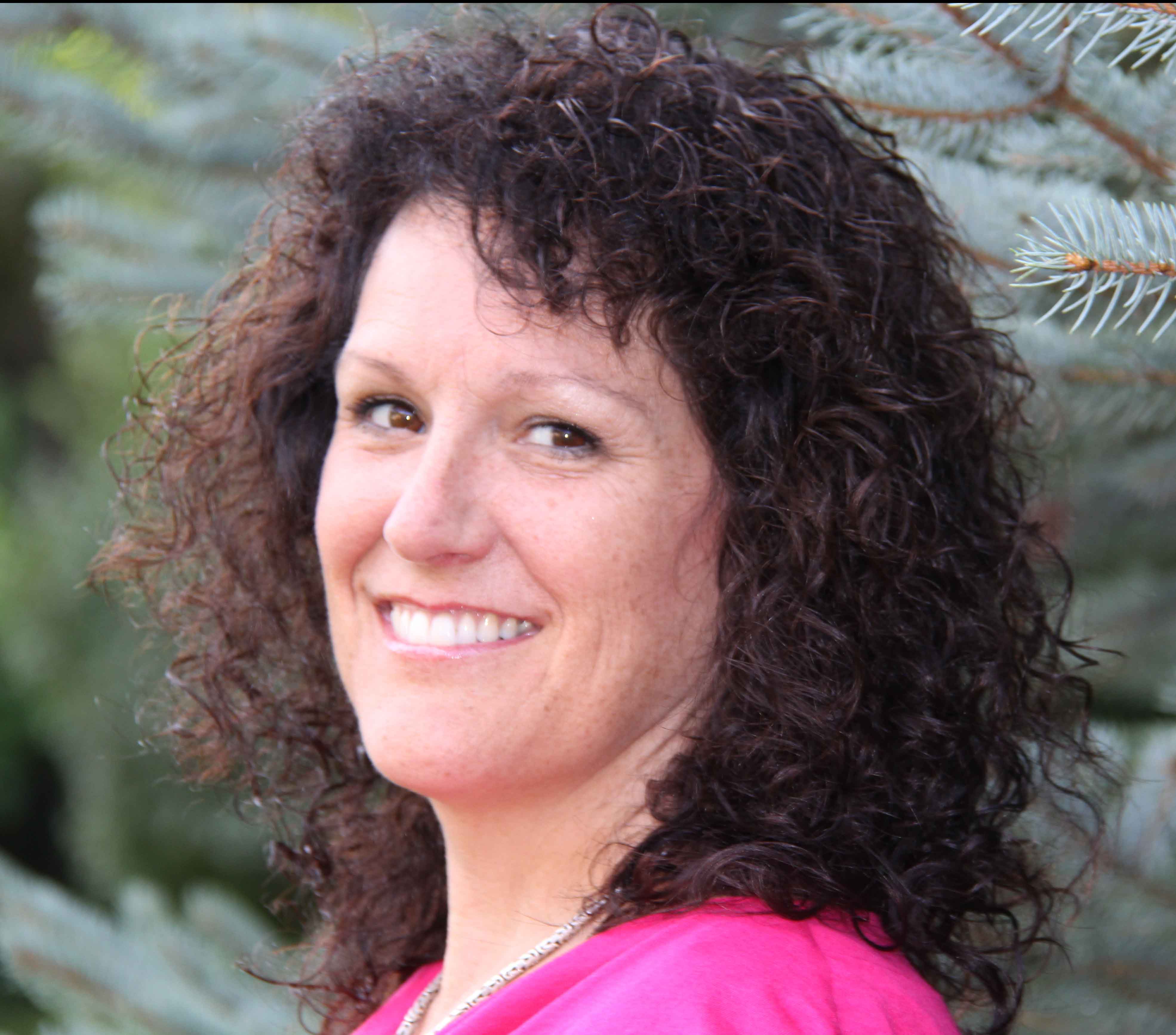 Awesome Link Parties: Happiness is Homemade – The Shabby Creek Cottage – The Taylor House – What's Cooking Love? – A Glimpse Inside – Katherines Corner – The Mandatory Mooch The Real Thing Coake Family – Living Well Spending Less – Gingerly Made – Glued to my Crafts – Live, Laugh, Rowe – Lamberts Lately – The 35th Avenue – Fireflies and Jellybeans Serenity Now – French Country Cottage – Craftberry Bush – While He Was Napping – My Romantic Home – The Answer is Chocolate – Simply Designing – Shaken Together – Truly Lovely – Chic on a Shoestring Decorating – The Shabby Nest – Creatively Living – Boogieboard Cottage – Mod Vintage Life – Home Coming – Salt Tree – Flour Me With Love – Make Ahead Meals – Cherished Bliss – Plaid & Paisley Kitchen – Say Not Sweet Anne – Keeping it Simple – This Gal Cooks – A Southern Fairy Tale – Sew Can Do