This wacky Halloween monster wreath and post has been sponsored by the wonderful folks at Dollar Tree. All opinions are 100% mine.
Thank you to the VALUE SEEKERS CLUB for providing me the opportunity to make this wacky Halloween monster wreath! If you haven't signed up for DOLLAR TREE'S VALUE SEEKERS CLUB you should head on over and do it now. Why you ask? Because you will get exclusive product sneak peeks, first-to-by-opportunities and they host fun members-only contests. The club is full of crafts, recipes, décor and frugal fun ideas that can all be created with Dollar Tree products. Let me remind you here that all items at the Dollar Tree are only $1, sometimes that $1 will get you two items!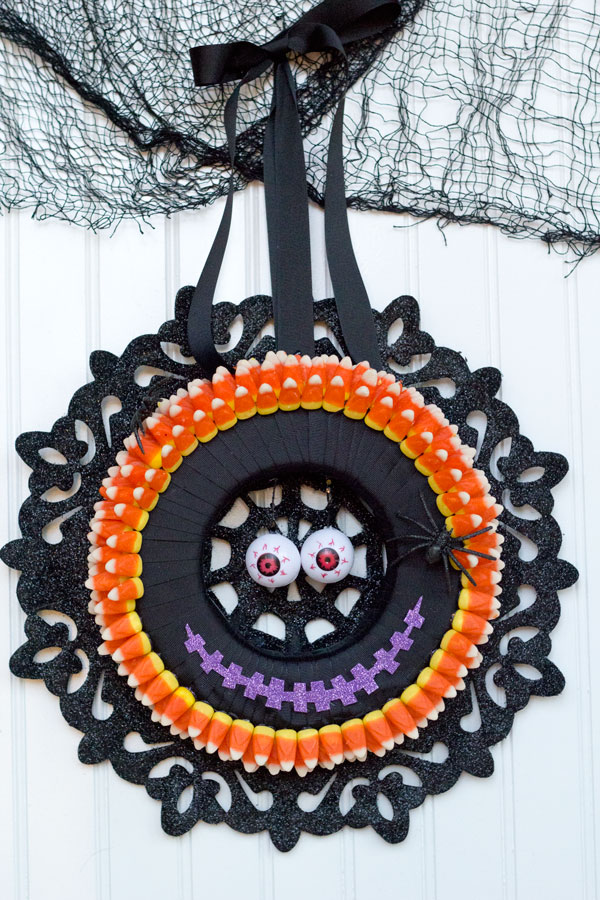 We were asked to use this fun candy corn wreath from the Value Seekers Club as a starting point to create a wreath with our personal flare.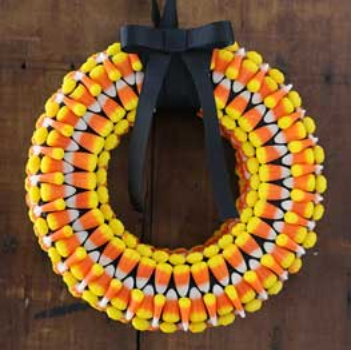 As you can tell my wreath took on a life of it's own. Dollar Tree had so many fun Halloween items I had a hard time figuring out how I wanted my wreath to turn out.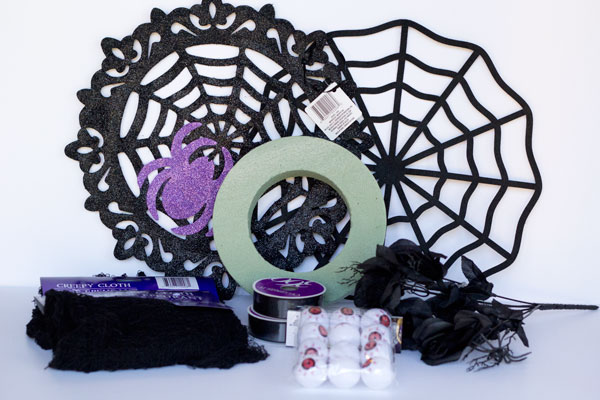 I grabbed a few "extras" knowing if I didn't use them for this project they would get used somewhere else. As you can tell the spider webs really caught my attention.
Supplies:
Spider Web

Foam Wreath

2 – 5 Yard Black Grosgrain Ribbon

Eyeballs

Creepy Cloth

Plastic Spiders

Glue Gun and Glue Sticks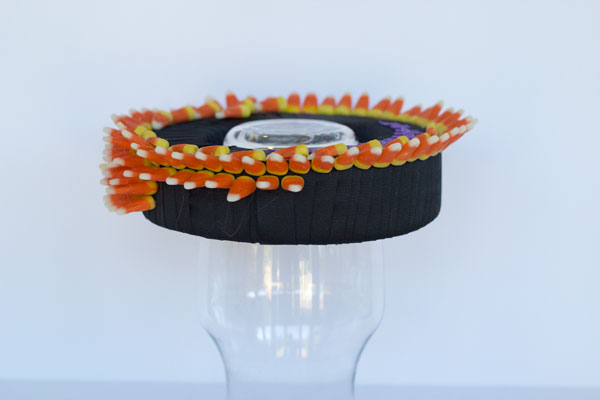 For my monster's lovely purple smile I cut up the purple spider from the glitter spider web. Then I started gluing on the candy corn, I'm not going to admit exactly how much candy corn I ate during this process. Let's just say more than I should have. I glued the eyeballs on next with some black wire and last came the two creepy spiders. I finished by gluing the foam wreath to the glitter spider web, attached the black bow and my monster was done!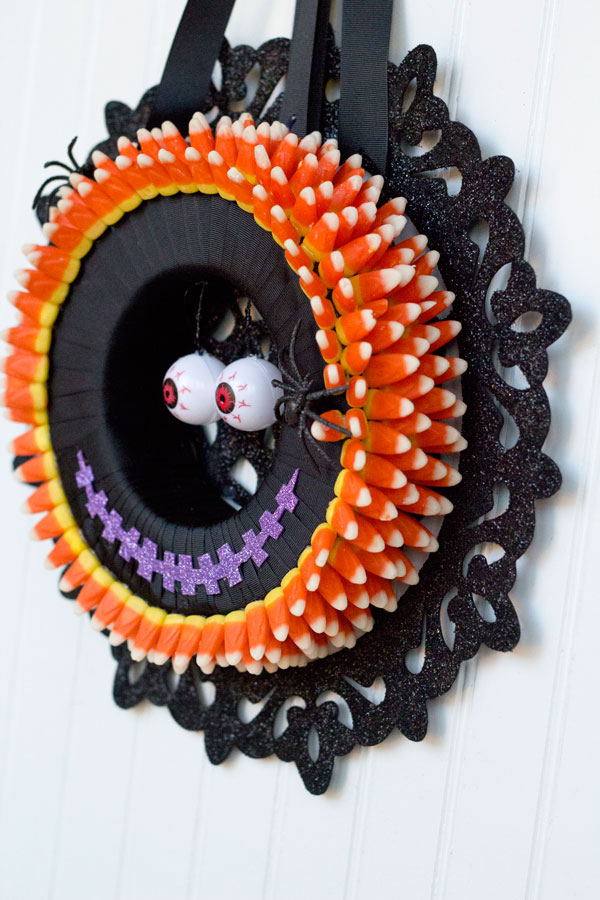 I'm going to give you not one, but 50 reasons to head over to the Value Seekers Club……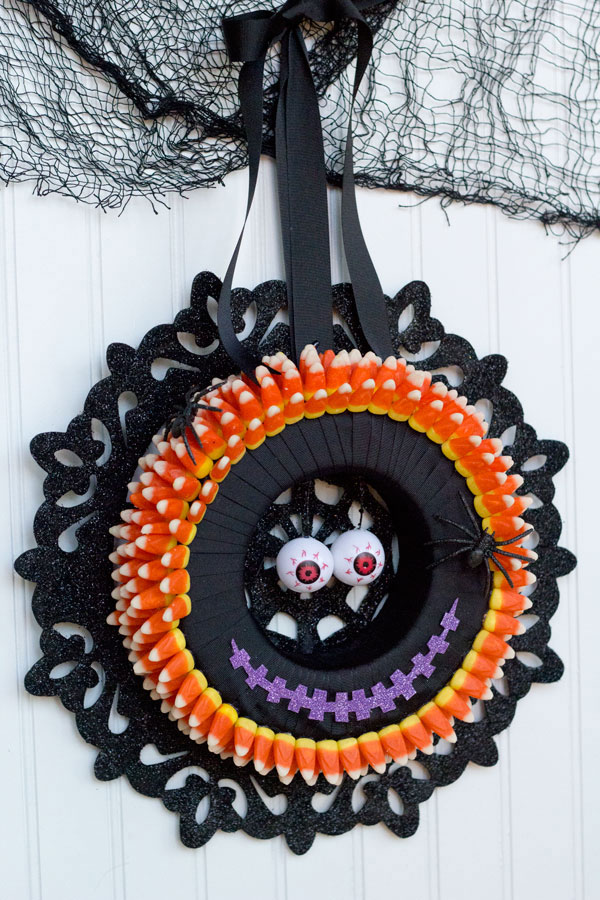 Win a $50 gift card to Dollar Tree by going to the Value Seekers Club, choose one or two of your favorite craft, recipe or decors ideas, leave a comment telling me your favorites and you will be entered to win the $50 gift card!
Gotta say that the Value Seekers Club ROCKS!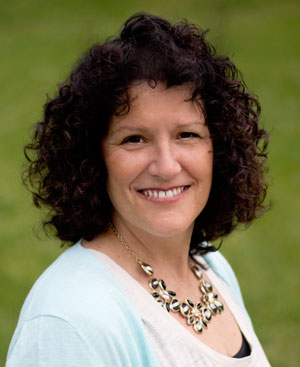 This is a sponsored conversation written by me on behalf of Dollar Tree via Burst Media. The opinions and text are mine.