As a grandparent, I love it when I get little presents from my grandkids like this Handprint Key Chain Craft. These can also be made for a Father's or Mother's Day gift but today it is for Grammy!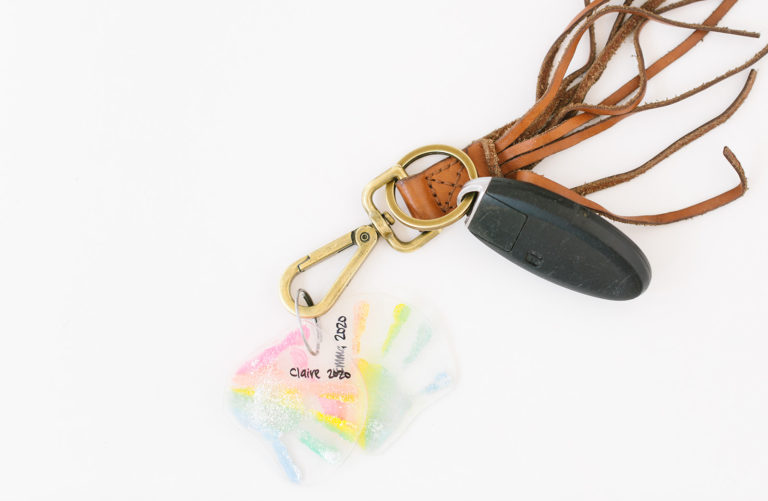 To get started with this craft you will need the following: Shrinky Dink paper, embossing powder, a rainbow ink pad, hand hole puncher, foam brush, black marker, mod podge and a key chain. We chose softer ink colors because these were two granddaughters but you can get a bolder look with a bolder ink pad.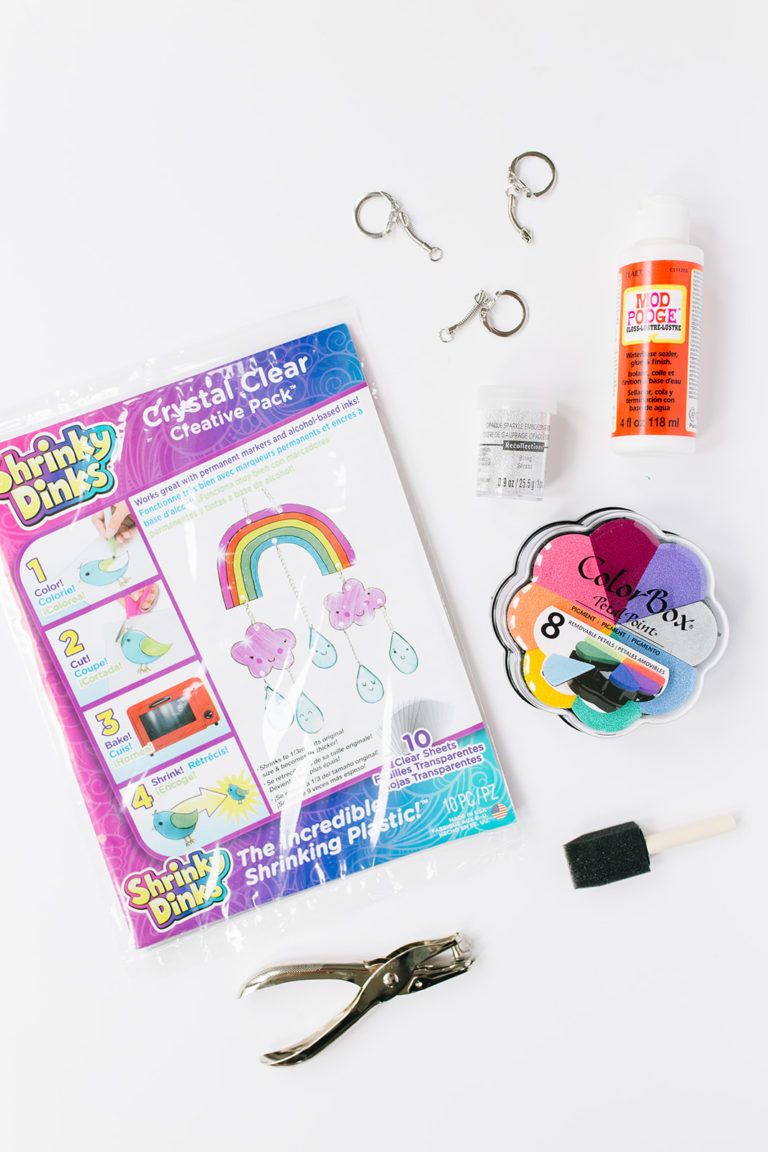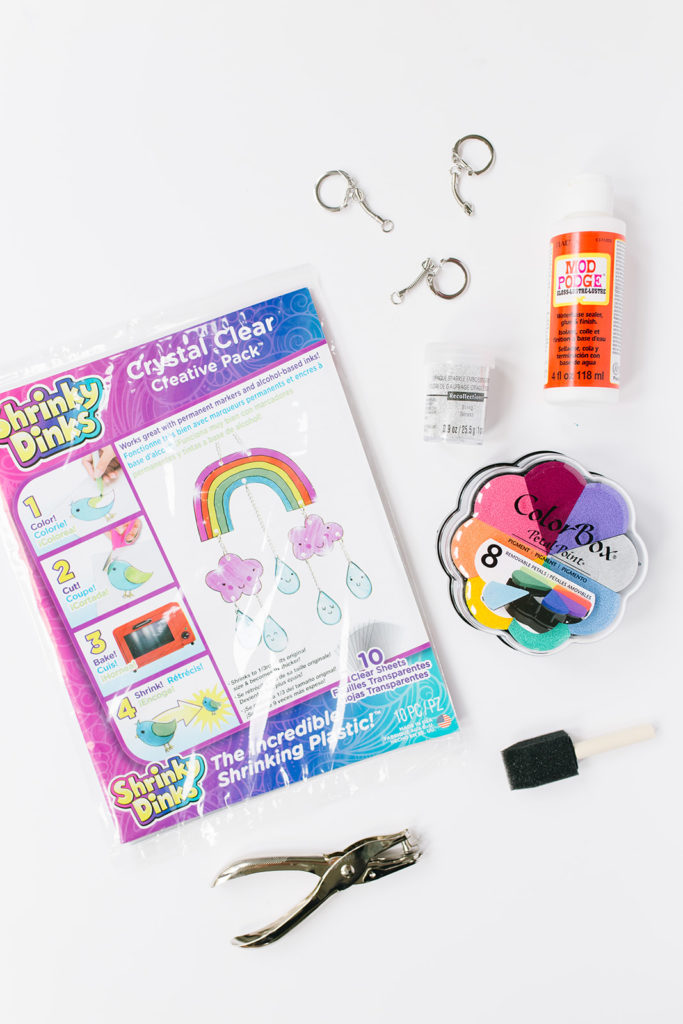 Taking a foam brush, get it full with the color ink that you would like and paint on your child's hand. Work quickly so that your ink doesn't dry. Completely cover your childs hand.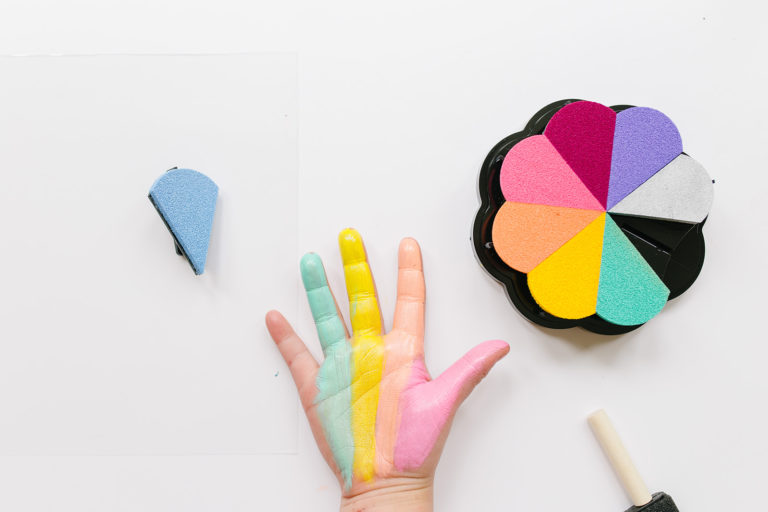 Lay your hand down on the Shrinky Dink paper. Press firmly on each little finger to get a full hand print.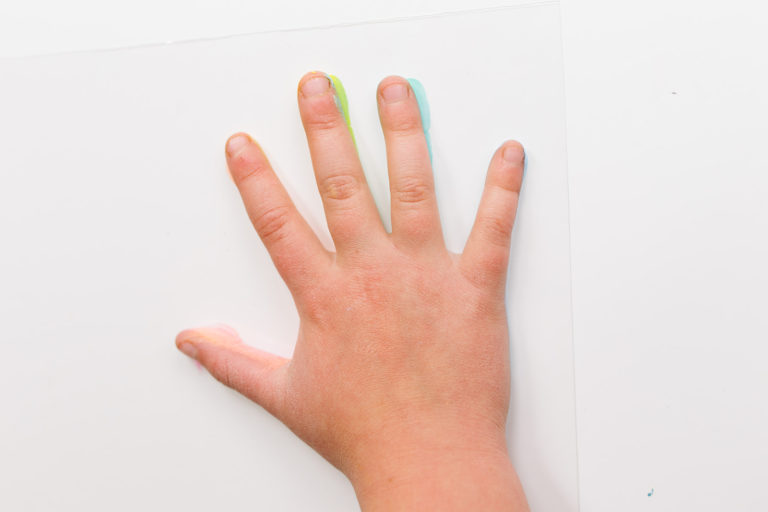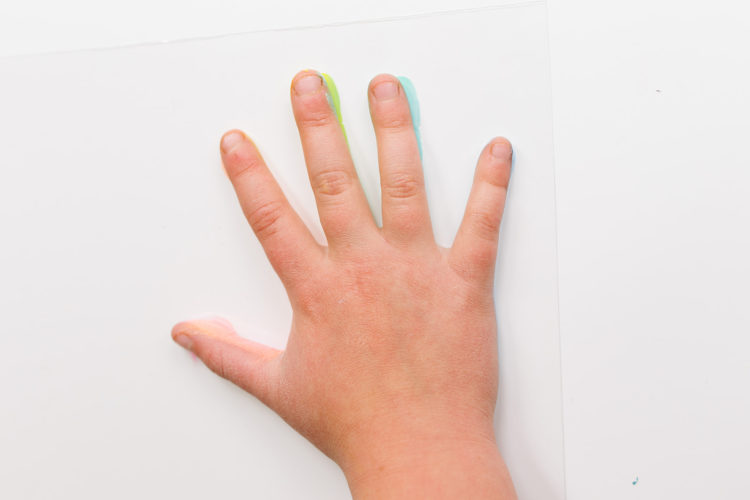 Carefully lift the hand off the paper and then sprinkle embossing powder over the wet ink. Shake off any excess powder.
Cut around the hand print making sure to leave a little room to write on and to punch a hole between the thumb and pointer finger.
Write your child's name and the year and then make a hole with the hole puncher. Don't forget to do this before you bake. It will be too hard to punch if you forget until after it's baked!
Carefully lay the hands on a cookie sheet lined with parchment paper. Bake according to the package instructions. We baked ours at 325 degrees for 1 to 3 minutes.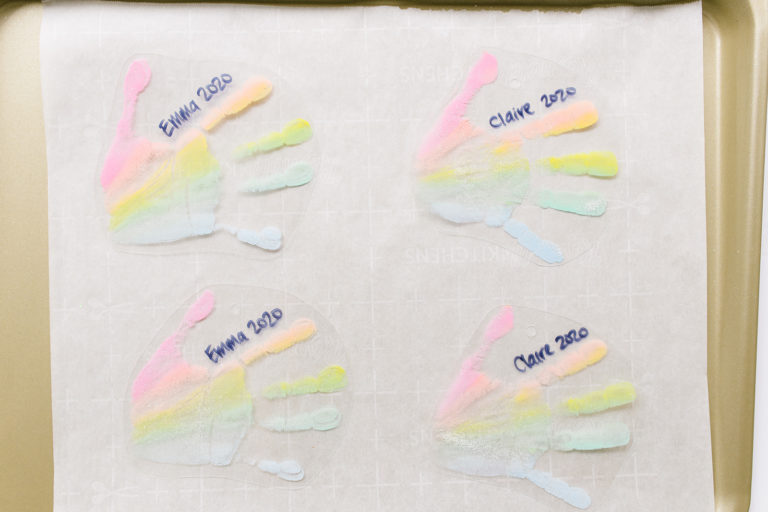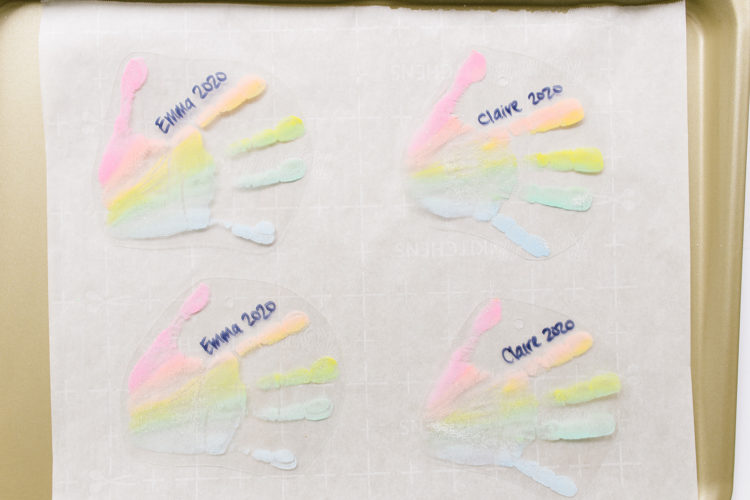 Watching them cook is so fun to see!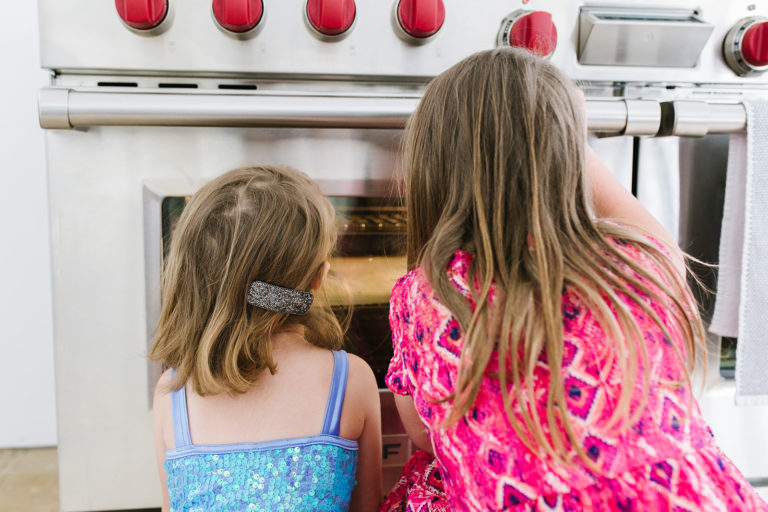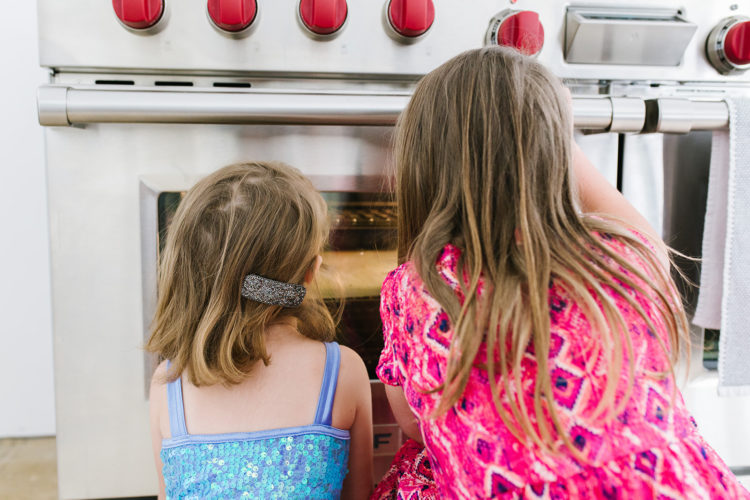 Shrinky Dinks do curl while they are baking and then they will flatten out. Every once in a while they will curl on top of each other so we made several just in case!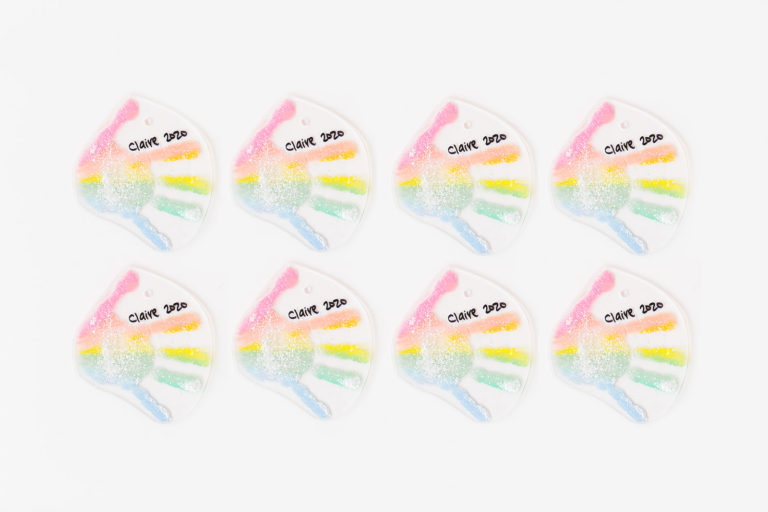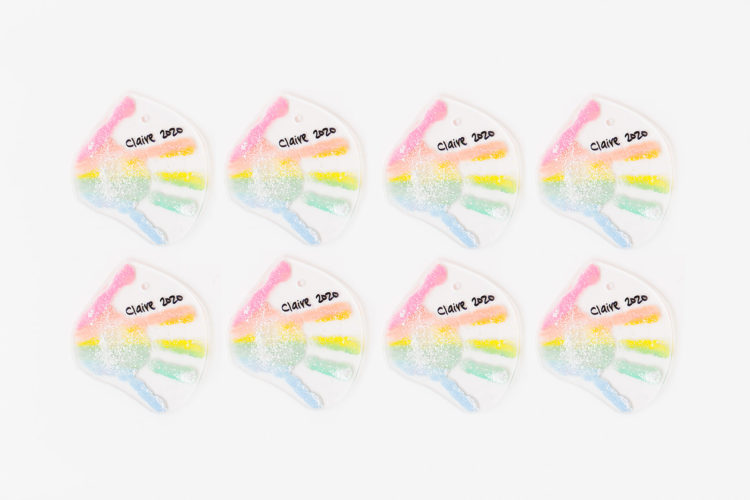 When cool, apply a small layer of mod podge over the hand prints and let it dry.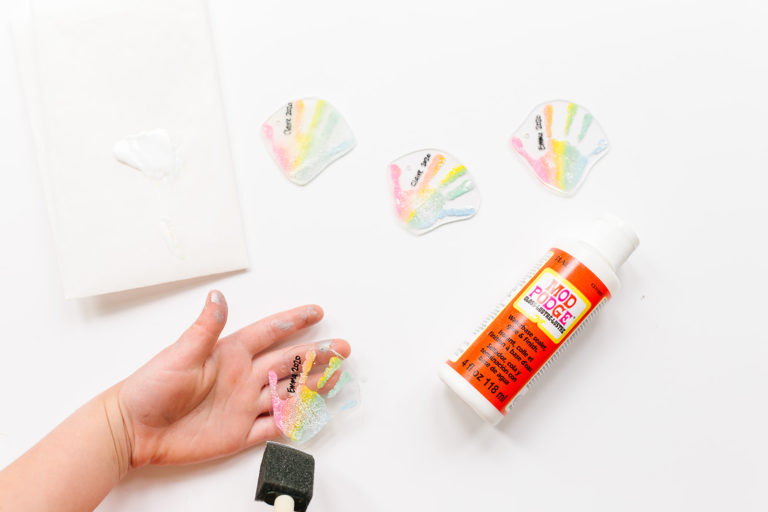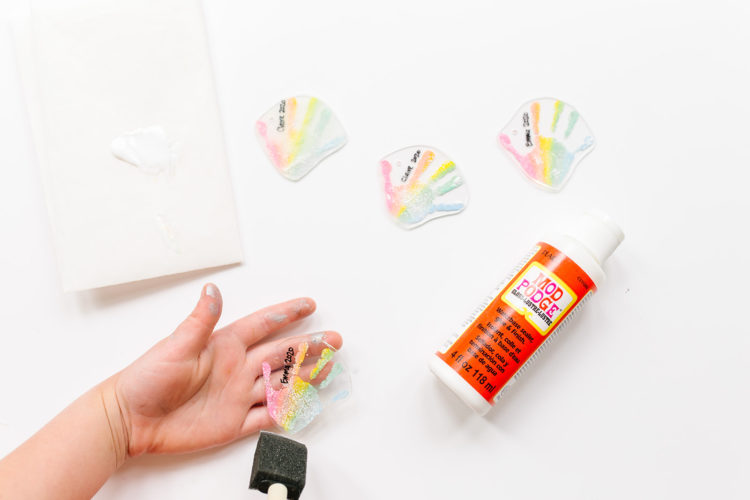 Attach a key chain ring and your Handprint Key Chain is ready to go!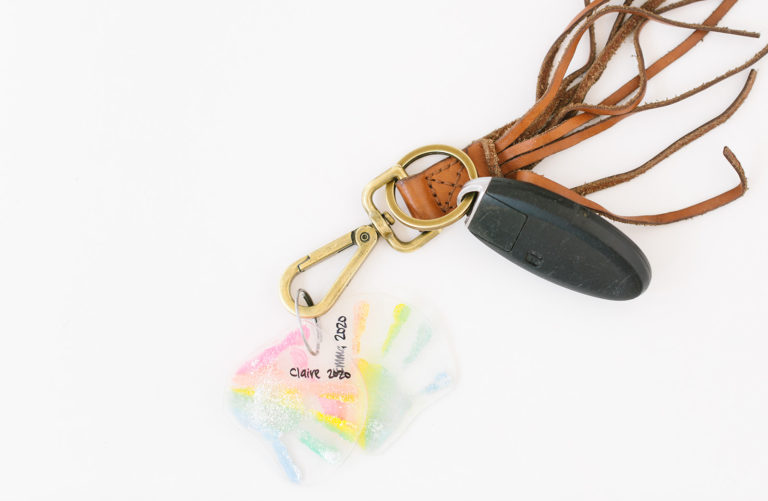 Whomever is the lucky recipient of this darling gift will love it!