What do you think of when you hear the word healthy used to describe one of your favorite foods? My first thought is "it probably doesn't taste very good"! I can't help it I like foods that are not always good for me. Banana bread is one of my favorite foods, I love it fresh out of the oven, sliced, with butter melted all over it. If it happens to have chocolate chips in it, all the better. If I'm going to have banana bread I want it to taste good, really good!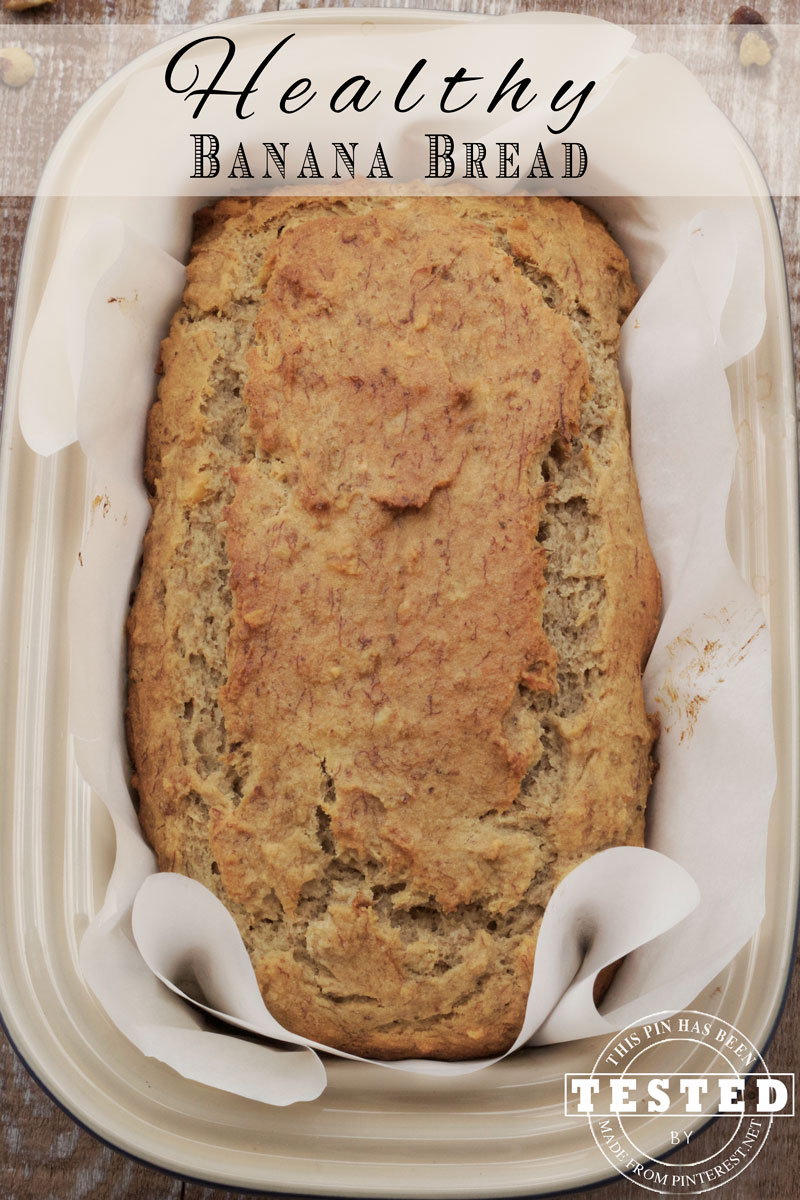 I've been working on cutting out refined white sugar out of my diet, that meant cutting out my traditional banana bread recipe :(. My search for a healthy banana bread recipe that didn't make me feel like I was compromising on taste began. Confessions of a Gluten Free Mom had the recipe I was looking for, her blog is full of great gluten free recipes and beautiful photography.
If you are new to gluten free baking you need to understand that gluten free flours are a bit on the tricky side. They have to be coddled and coaxed into performing well. If you take gluten free bread batter or dough and put it in a tin foil bread pan it will burn on the outside and be under cooked on the inside. Cheap bread pans will be better, but you won't get the optimum results you are looking for. Get yourself a high quality stoneware bread loaf pan, your banana bread batter will cook perfectly every time, golden brown on the outside and moist on the inside. My bread pan is the Le Creuset line from Sur la table, worth every penny!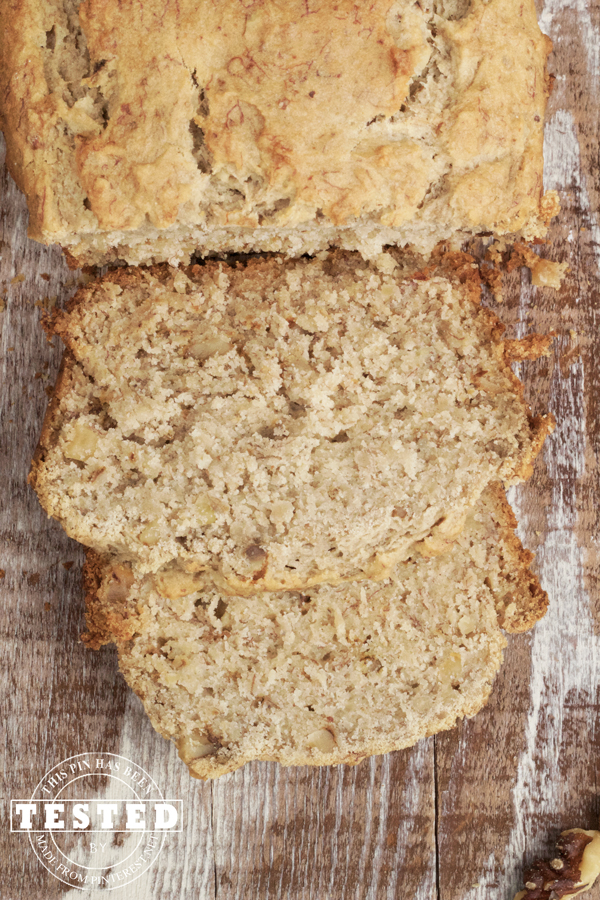 I loved how my kitchen smelled while the bread was baking, I nearly burned my fingers trying to cut it while it was still hot. I spread the butter, let it melt and took a bite. Banana bread heaven! The lack of white sugar really lets the flavor of the bananas come through. The only change I will make with my next loaf is to add some sugar free chocolate chips. Either way this recipe is a new family favorite…..
Oh yeah, this Pin Totally Rocks!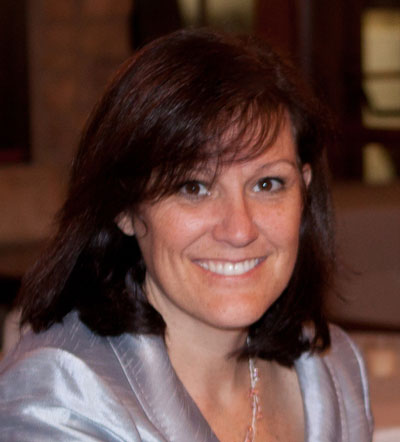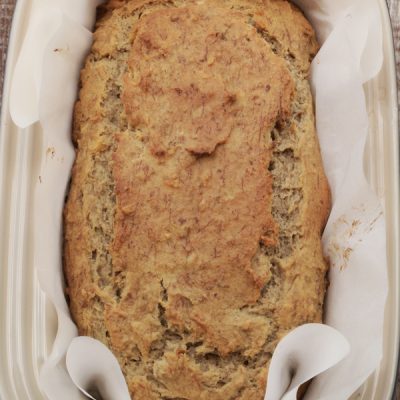 Healthy Banana Bread Recipe
Ingredients
2½

cups

Brown Rice Flour

½

teaspoon

Baking Soda

½

teaspoon

Sea Salt

1½

teaspoon

Baking Powder

½

teaspoon

Cinnamon

¼

teaspoon

ground Nutmeg

½

cup

chopped walnuts or pecans

2

Eggs

beaten

6

ripe Bananas

mashed

⅓

cup

Raw Honey

1

teaspoon

Vanilla Extract

½

cup

melted Coconut Oil
Instructions
Spray bread pan with coconut oil spray and preheat oven to 350 degrees.

Chop pecans or walnuts roughly.

In a medium mixing bowl combine rice flour, baking soda, sea salt, baking powder, cinnamon, nutmeg and chopped pecans.

In another bowl, combine and mix the eggs, mashed bananas, honey, vanilla, and melted coconut oil.

Add mashed banana mixture to dry mix.

Pour batter into your oiled bread pan.

Bake for 50 minutes, or until a toothpick comes out clean.

My loaf pan was 22 cm - 8 1/2", I had enough batter to fill the pan and 1 mini loaf pan. You can also make muffins with if you have some extra batter. After 1 hour my loaf was still wasn't done, I cooked it for about 75 minutes. As all ovens vary, use a toothpick or a knife to test your loaf for doneness before removing from oven.