I have had the distinct pleasure of being heart attacked! It happened after we had our second daughter in 1994. I was home recovering, and went outside to get the morning newspaper. When I opened the front door I found that my lawn was covered with different sized hearts staked everywhere. Upon closer examination I found that each heart a special message just for me. I LOVED it! Thinking about being "Heart Attacked" still brings a smile to my face.
There is still time to "Heart Attack" someone you love. Print and cut out the hearts below, write something special on each heart and go attack someone!
You have lots of delivery options: tape them on: car windows, front door/bedroom door, bathroom mirror or appliances in the kitchen. You can decorate a mason jar or gift box and stuff it with your folded hearts. Grab some wooden skewers and stick all over someone's lawn. Place them in an envelope/box and mail them to a loved one. Or get really creative and make a Heart Attack Maze. Regardless of how you deliver your hearts, the receiver will love it just as much as I did.
8×10 You've Been Heart Attacked!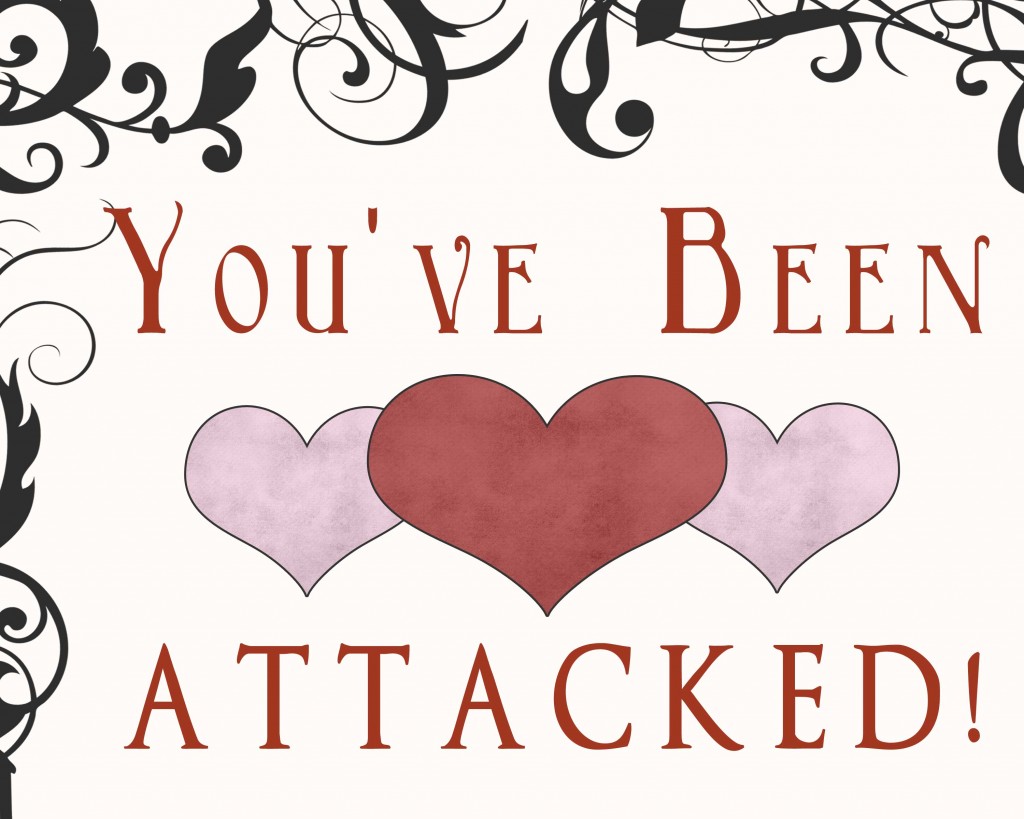 5×7 You've Been Heart Attacked!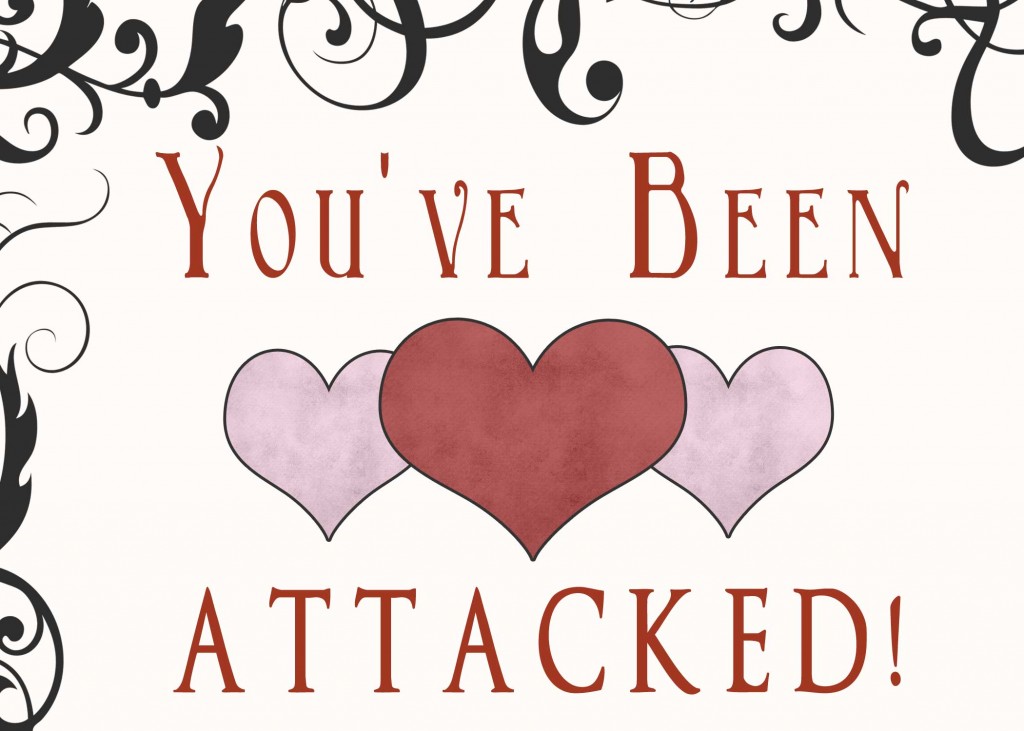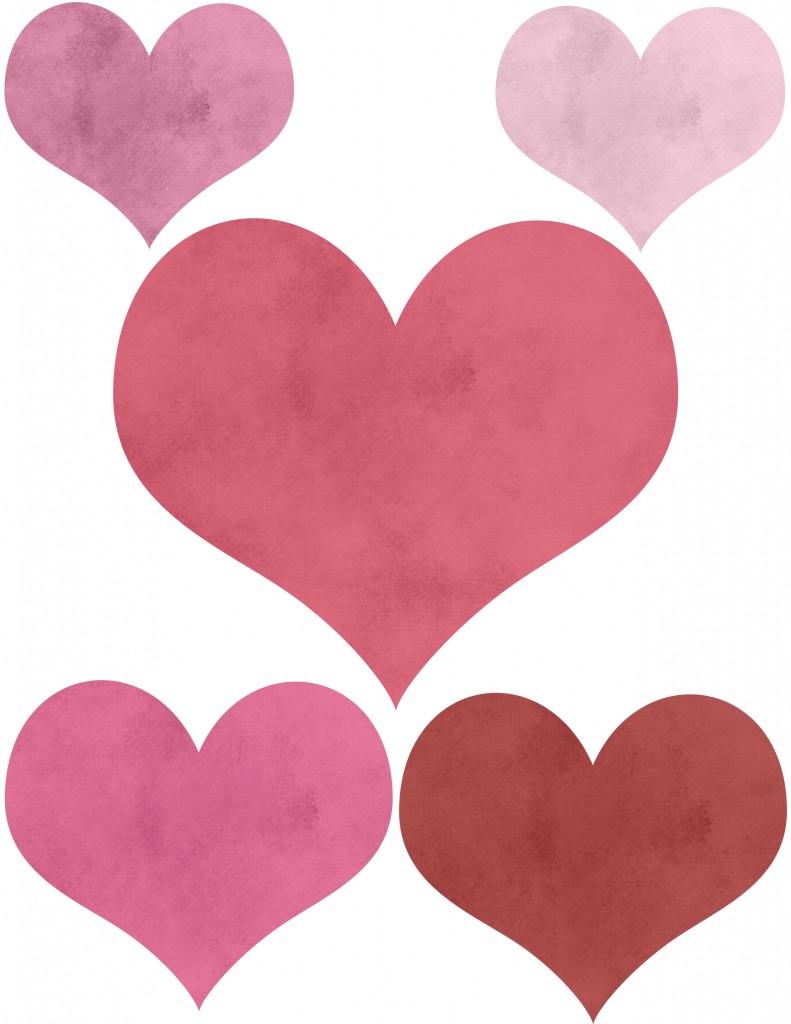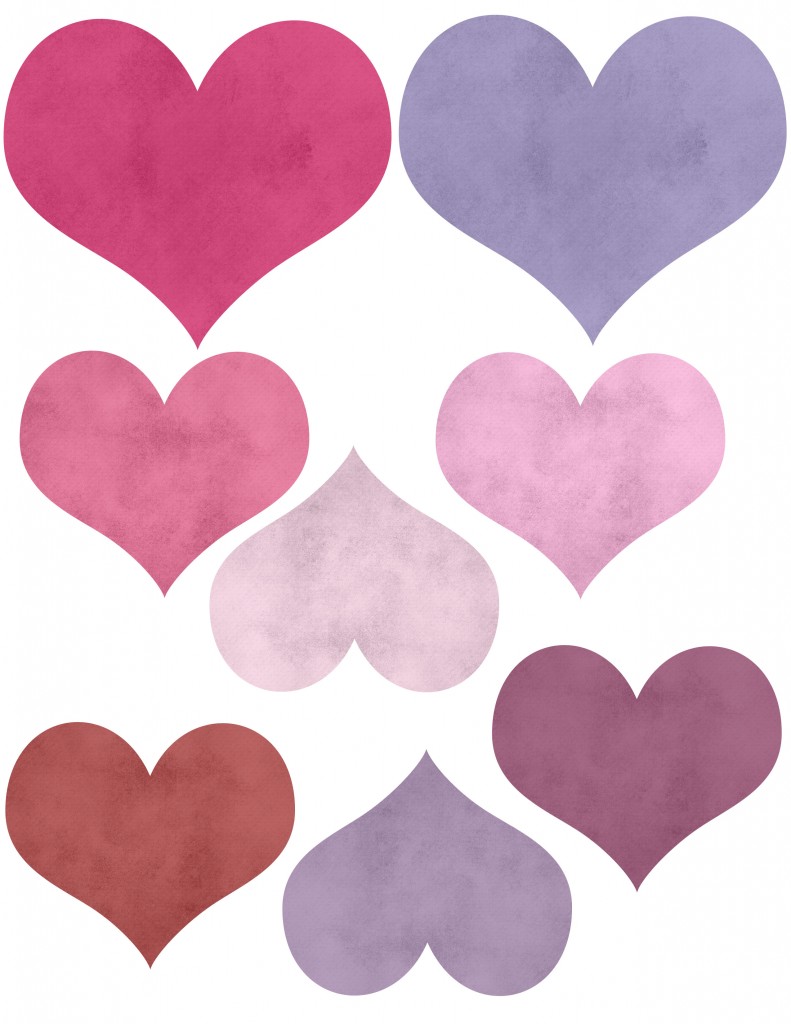 Doesn't matter how you deliver your heart attack because……
This Pin ROCKS!
We love linking with these awesome sites: Artsy-Fartsy Momma – Ninth Street Notions – Sarah-n-Dipities – Countrified Hicks – Keeping it Simple – Between Naps On the Porch