Could you just live off of bread? I sure could. You know that statement "Man cannot live by bread alone"? Yeah well I beg to differ.
Dinner rolls, croissants, french bread, sourdough bread, sweet breads, biscuits, garlic bread, cheese bread, baguettes….don't stop me….just call me buttah cause I'm on a roll!
Get it?
I know.
Groan…
So one of my favorite things to make when my kids come over for Sunday dinner is bread. And one of my favorite bread recipes is for this Easy Soft French Bread. Awhile back someone gave me a loaf of this bread and it was made by a twelve year old girl!! I thought that if she could make it, then so could I. And so can you! Wouldn't you just love for this to be adorning your dinner table?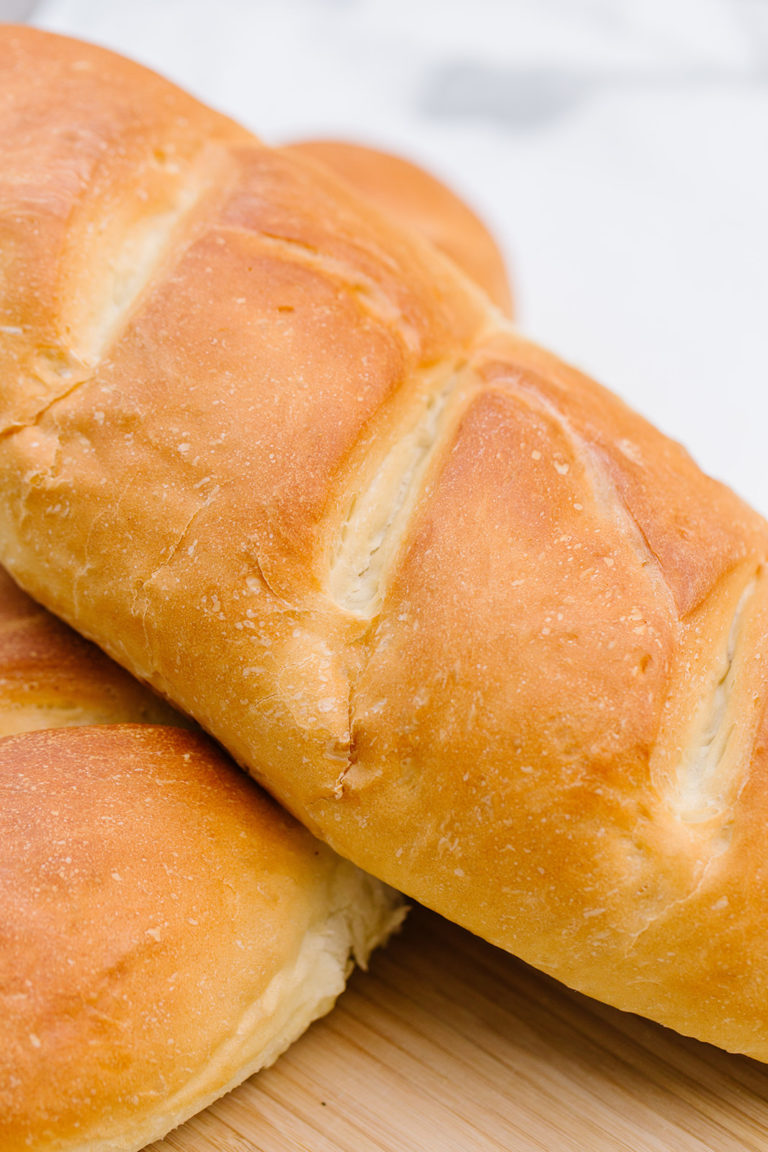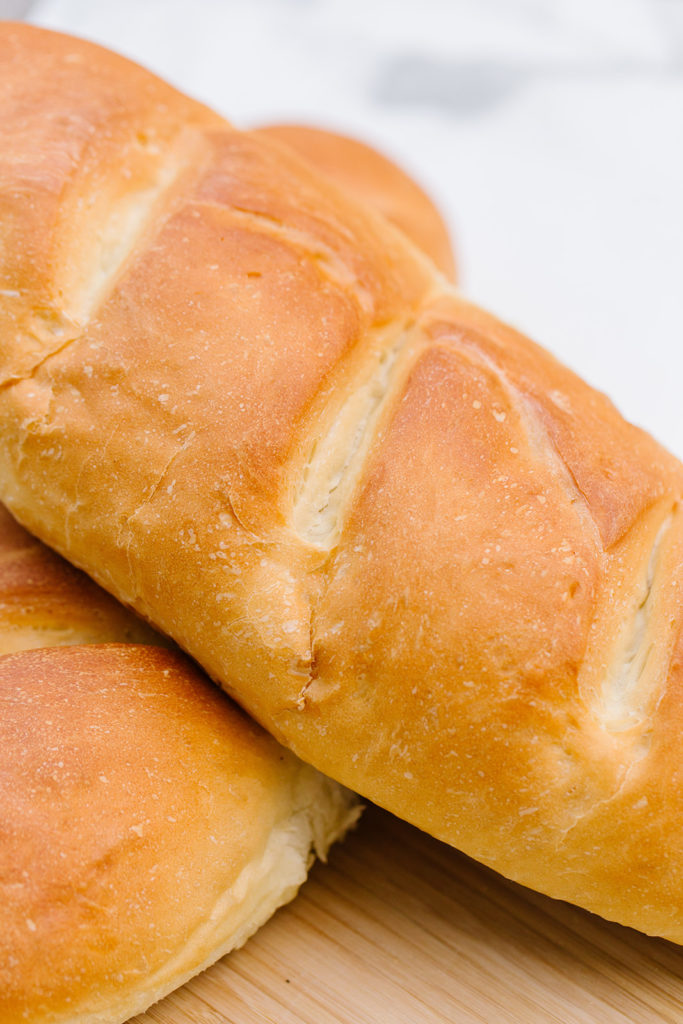 Whenever I make these, I do use my KitchenAid stand mixer so I can't guarantee results if you need to use a hand mixer but here is the recipe: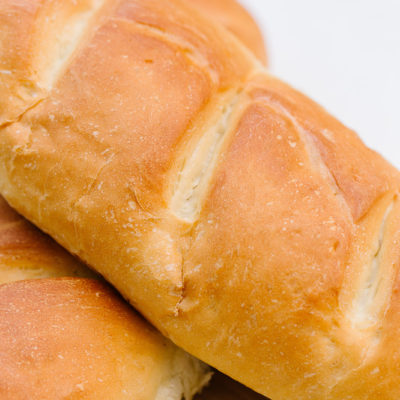 Easy, Soft French Bread
Ingredients
2 1/2

cups

distinctively warm warm

warmer than lukewarm

1/4

cup

sugar

1

Tablespoon

dry yeast

6

cups

flour

1/4

cup

oil

1

Tablespoon

salt
Instructions
Mix together the water, sugar, yeast and 3 cups of the flour. Then pour the remaining 3 cups of flour over this dough. Pour the 1/4 cup oil over the flour and add the salt. Then mix again until all flour is mixed in.

Cover with a clean towel and allow to rest for 10 minutes, the mix back down.

Repeat this process until it has been mixed back down five times.

Turn dough onto counter that has been lightly coated with shortening. Divide into two parts.

Roll each part of the dough into a rectangle about 9x12 inches and roll up like a jelly, rolling from the long side. Pinch edge of loaf to seal the seam. Arrange side by side on a large greased cookie sheet.

Mix one whole egg or one egg white with a fork and add 1 TBL water. Smear on entire surface. Sprinkle with sesame seeds if desired. Cut 3 gashes in top of loaves with a sharp knife.

Let rise at room temperature until double in size.

Bake at 350 degrees for 30 minutes or until golden brown.

Remove from baking sheets immediately and cool on racks.
These do take a little time but is so worth it when your guests mistake you for Martha Stewart.
Enjoy!