I have been using PAM Cooking Spray for more years that I care to admit. PAM Cooking Spray makes my life in my kitchen easier. So even though I am receiving compensation for this post, the opinions are definitely 100% mine because I use and love this product.
I love to bake more than I love to cook and PAM Cooking Spray makes my baking easier. With the holidays fast approaching, I thought that I would share with you some of my favorite holiday dessert recipes. The Fantasy Fudge is a secret family recipe and my family says that it just isn't the holidays without it. The Cherry Bars are a beautiful red which goes so perfect with the Christmas Season. The Mini Pumpkin Pies and the Pumpkin Bars work well from October all the way to December.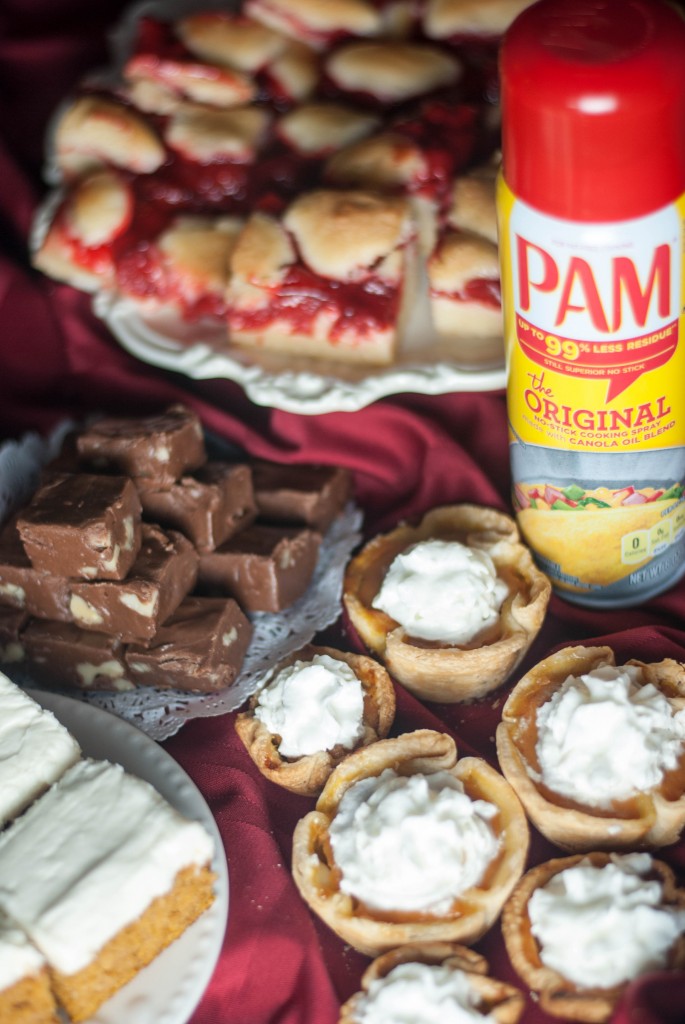 All of these holiday foods recipes will require a cooking spray which of course, NEEDS to be PAM Cooking Spray. I love how well PAM Cooking Spray covers and that it leaves *99% less residue than margarine or bargain-brand cooking sprays too. (* vs. leading cooking sprays (except olive oil), after spraying on glass bakeware, baking at 400°F for 30 min, cooling, and then washing in standard home dishwasher with detergent and repeating 4 times). My dishes turn out great and I spend less time cleaning up.
Visit www.PAMCookingSpray.com for more information
So let's start off with the Mini Pumpkin Pies. I used both a regular sized muffin pan and a mini muffin pan. After spraying with Pam, these darling little pies are so easy to remove.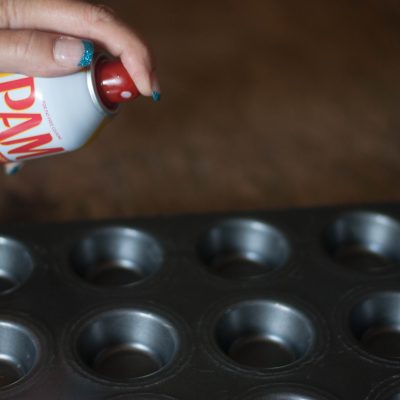 Mini Pumpkin Pies
Ingredients
PAM Cooking Spray

4 9 inch premade pie crust dough, found in the refrigerated section

1

large can of pumpkin pie mix

2

eggs

2/3

cups

evaporated milk

Whipped cream
Instructions
Preheat oven to 425 degrees

Blend together the pumpkin pie mix, 2 eggs and 2/3 cups evaporated milk.

Unwrap and unfold the premade pie crust and with either a cookie cutter or some other round item, (I used a glass bowl) cut out your circles. For the regular size muffin tins, I used a 4" circle and for the mini muffin pan, I used about a 2 1/4" circle.

Spray your muffin pans with PAM Cooking Spray. Place the dough inside and poke the dough at the bottom with a fork so the pumpkin mix doesn't boil over.

Pour the pumpkin mix into the pie shells. Fill close to the top.

Bake at 325 for 15 minutes then reduce the heat to 350 degrees. Bake the mini pumpkin pies for an additional 10-15 minutes and the regular sized muffin pies for an additional 15-20 minutes.

Let cool and top with whipped cream when completely cooled.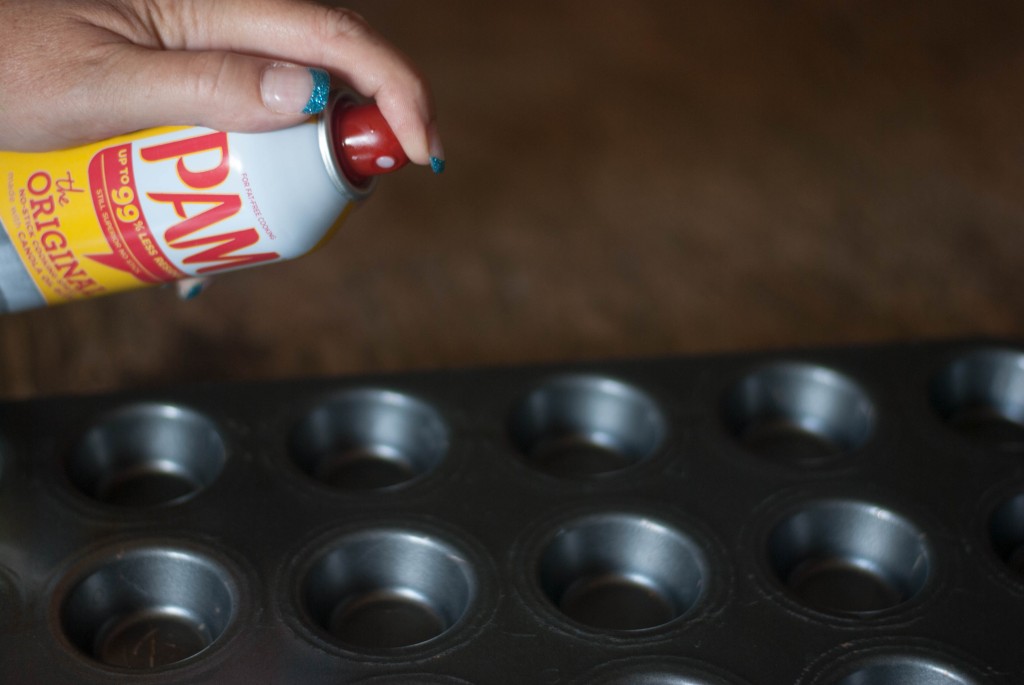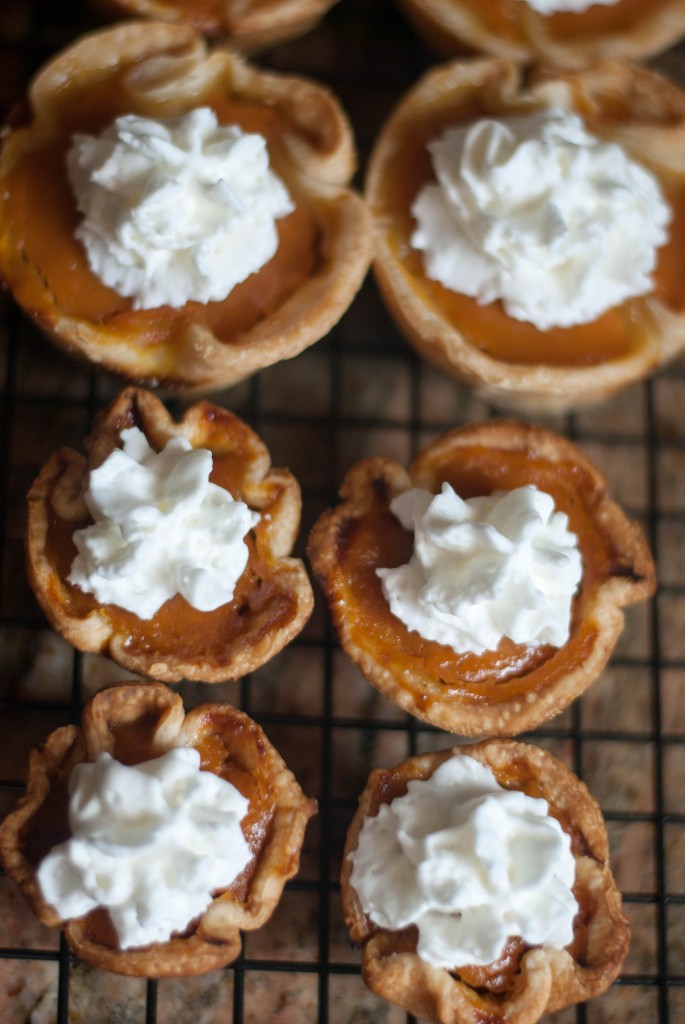 These Cherry Bars are sure to be a hit if you do any entertaining or even if you are just making these for your family. One of the great these about these bars is that you use a can of cherry pie filling so you don't have to worry about cherries being in season. And the beautiful red color looks so festive!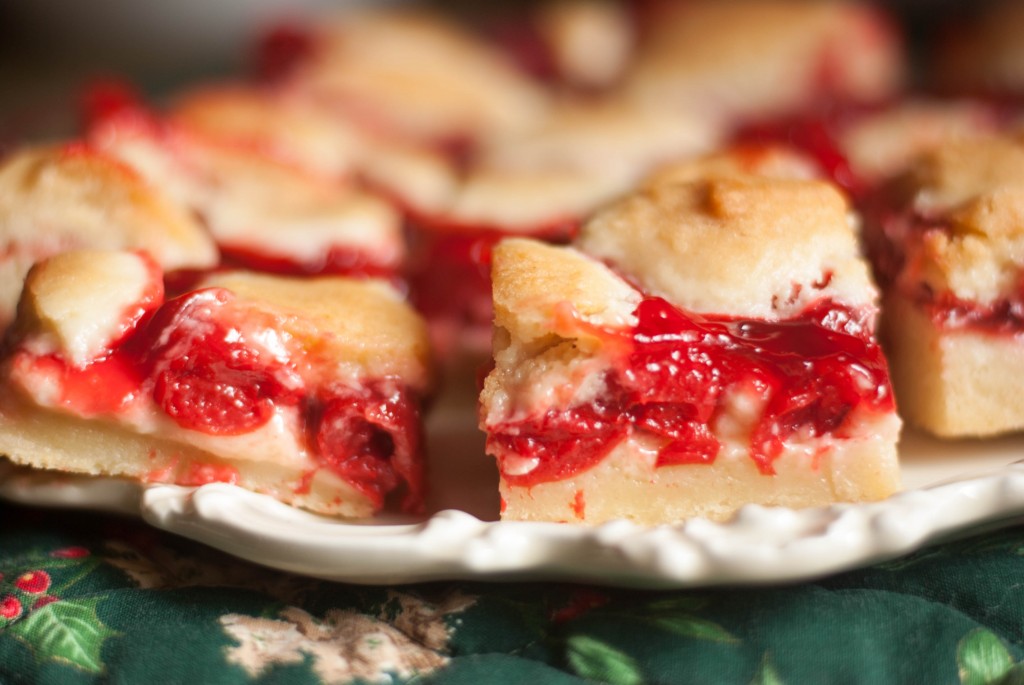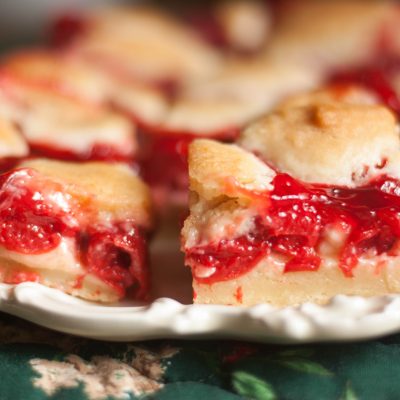 Cherry Bars
Ingredients
PAM Cooking Spray

½

cup

butter

softened

1

cup

sugar

½

tsp

salt

2

eggs

1

tsp

vanilla

1 ¾

cup

flour

½

tsp

baking powder

1

can

21 oz. cherry pie filling
Instructions
Preheat oven to 350 degrees

With some heavy duty aluminum foil, line an 8x8 pan with the foil.

Spray with PAM Cooking Spray.

Cream together butter and sugar until creamy.

Add salt, eggs, and vanilla and beat until well blended.

Add your flour and baking powder. Mix until just blended.

Set aside 1/2 cup of the dough.

Press the large portion of the dough into the sprayed pan.

Pour your cherry pie filling on top.

Drop the 1/2 cup of reserved batter over the top of the pie filling by spoonfuls.

Bake for 50-60 minutes or until golden brown.

Place on wire rack to completely cool.
My mom is locally famous for her fudge. As I said earlier, my family claims that it will absolutely not feel like the holidays without Grandma's Fantasy Fudge. Just in case you need some help getting into the holiday spirit, here's our family fudge recipe for you!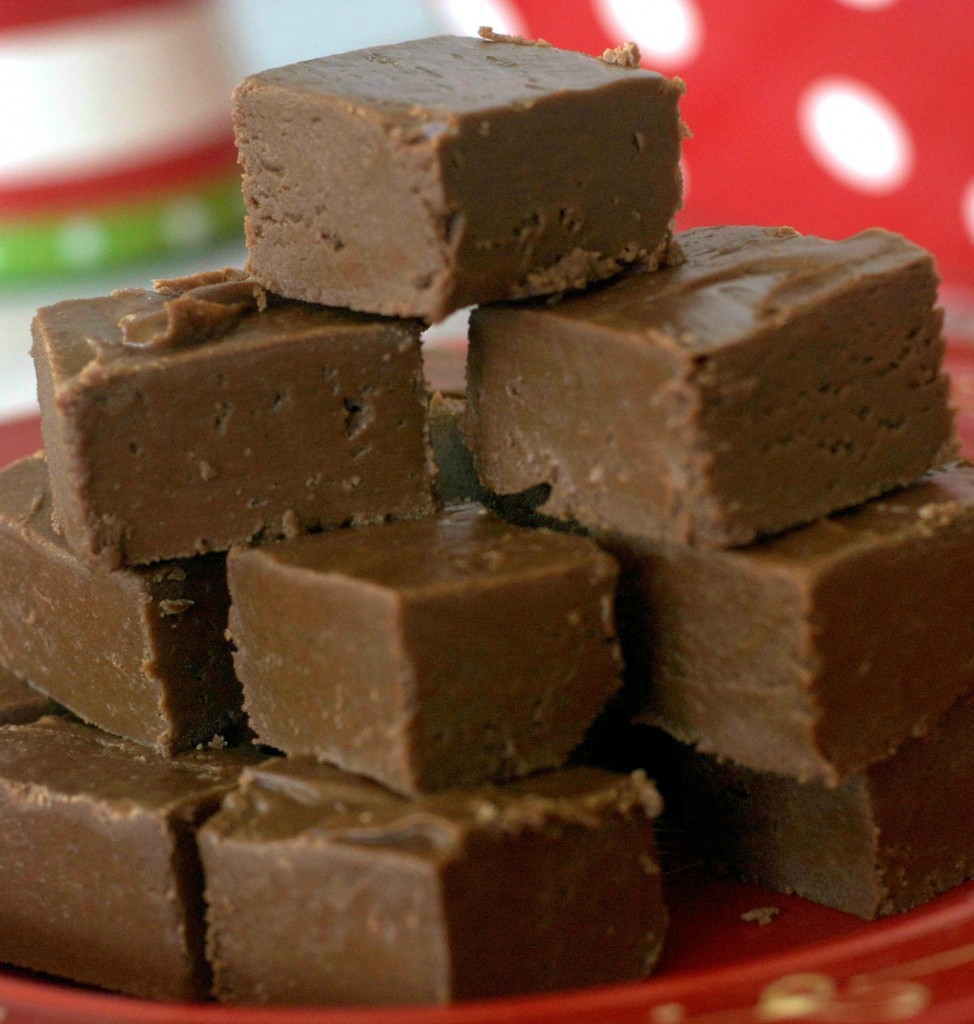 Fantasy Fudge
Author:
Ingredients
PAM Cooking Spray
2 cups sugar
3/4 cup butter
2/3 cup evaporated milk
12 oz bag semi sweet chocolate chips
1/3 of a 12oz bag of milk chocolate chips (4 oz)
7 oz container of marshmallow creme
1 tsp vanilla
1 cup chopped walnuts, if desired
Instructions
For this recipe, you will need a good size pot that you can use a mixer in.
Spray a 9×13 pan with PAM Cooking Spray and set aside
In your pot, combine sugar, milk and butter. Stirring constantly, cook over medium heat until you get to the soft-ball stage (238 degrees) NEVER SCRAPE the sides of the pan while stirring. Drop just a drop of this mixture into cold water. It should make a little ball and then you know the mixture is ready. If it bleeds into the water, it hasn't been cooked enough.
Remove from heat but leave in your pot. Add all chocolate chips, marshmallow creme and vanilla. Beat with a hand mixer until smooth and creamy.
If desired, stir in the nuts with a large spoon.
Pour into your sprayed 9×13 pan. Let cool.
Cut into serving size pieces and enjoy!
And last but not least, another family favorite is our Pumpkin Bars with Cream Cheese Frosting. This recipe is made in a jelly roll pan so it's great for when you need to feed a crowd. I can't remember how many times we brought these bars to high school functions and dinners when my kids were younger. It is moist and flavorful and plus, come on, who doesn't love a cream cheese frosting.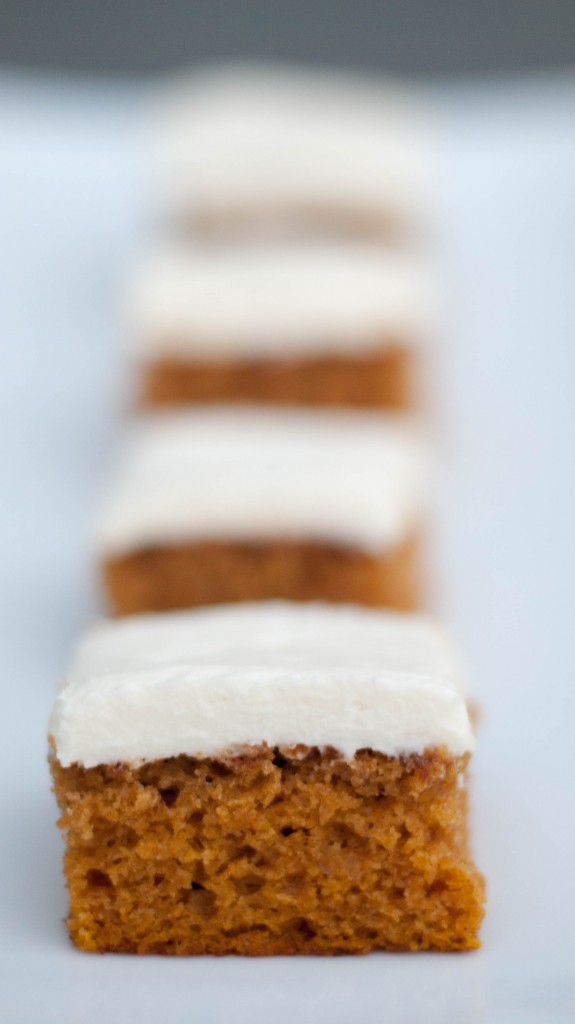 Pumpkin Bars
Author:
Ingredients
PAM Cooking Spray
2 cups flour
2 tsp baking powder
1 tsp baking soda
1/2 tsp salt
2 tsp cinnamon
2 cups sugar
4 eggs
2 cups canned pumpkin, pureed, not the pie mix
1 cup vegetable oil
Frosting
8 oz cream cheese
3/4 cup softened butter
1 tsp milk
1 tsp vanilla
2-3 cups powdered sugar, depending on desired consistency
Instructions
Preheat oven to 350 degrees.
Lightly spray a jelly roll pan with PAM Cooking Spray
Mix dry ingredients together.
Add slightly beaten eggs, pumpkin and oil.
Pour into the sprayed jelly roll pan.
Bake at 350 degrees for 25 minutes. Let cool
Cream Cheese Frosting
Beat all ingredients together until smooth. Spread over cooled pumpkin.
Cut into squares.
As you can see, PAM Cooking Spray makes my life in my kitchen easier. Easier everyday but especially easier during the holidays. PAM Cooking Spray can make your life in your kitchen easier too.
And here's a teaser, in a few weeks I am going to show how I use PAM Cooking Spray as hacks in my kitchen. Stay tuned for some great tips on some unusual ways that I use this versatile spray. I even have a video for you!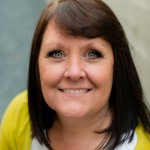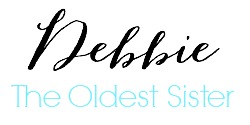 For recipes and cooking tips, follow PAM Cooking Spray on Facebook and Pinterest, or visit pamcookingspray.com.