Hello everyone, it's Celeste from The Whole Serving and I've got a highly nutritious and delicious recipe for you this month!
Slightly nutty, sweet and creamy, this Sweet Black Rice Pudding is a perfect way to start the day.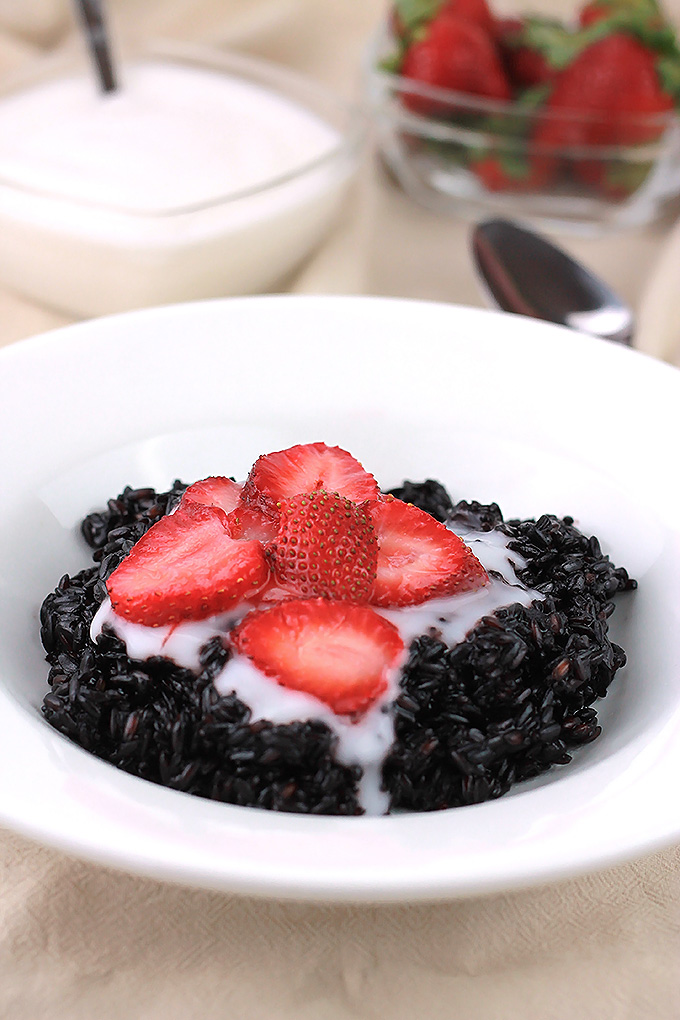 White rice, brown rice, black rice. What's black rice? It's the rice that's also known as "forbidden rice" because the royalty in ancient China possessed it and the common people were forbidden to have or eat black rice. I'm glad that's no longer the case, I love this stuff.
Black rice is loaded with powerful disease-fighting antioxidants, fiber, it's an anti-inflammatory, and it's also known to help stop the development of diabetes, cancer, heart disease and weight gain.
A 1/2 cup serving of black rice has about 160 calories, 5 grams protein, 35 grams of carbs and only 1.5 grams of fat. Out of all the rice, black rice has the highest amount of antioxidants, protein and is a good source of iron.
My favorite way to have black rice is as a breakfast cereal served up with a bit of yogurt and fruit. It's like having dessert for breakfast!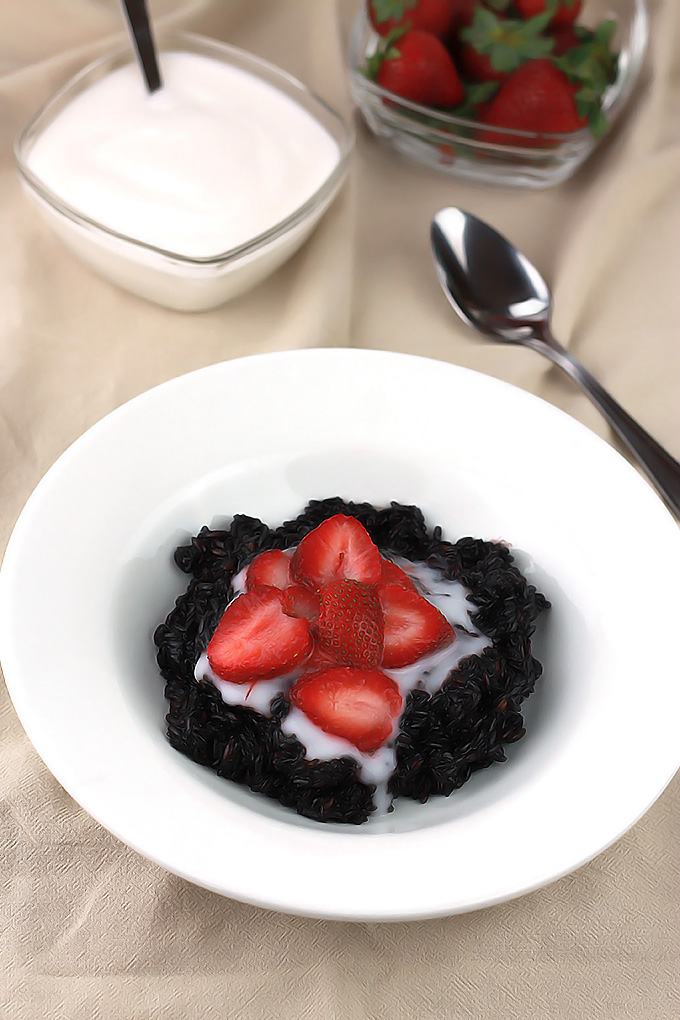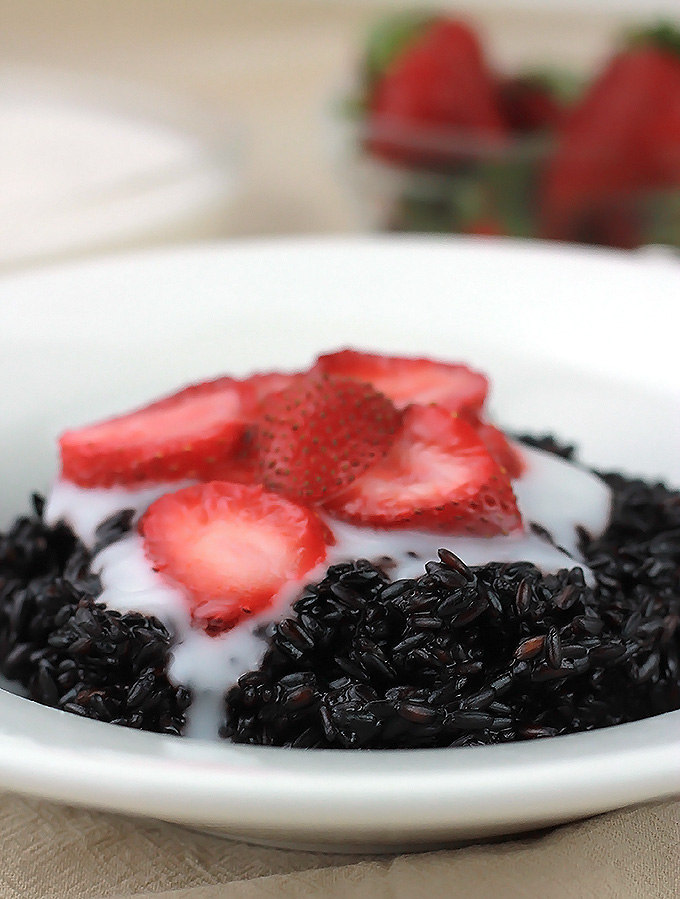 Black rice has a slightly nutty, sweet, creamy texture with a tender chewy bite. A bowl full of this goodness in the morning keeps me going all morning long.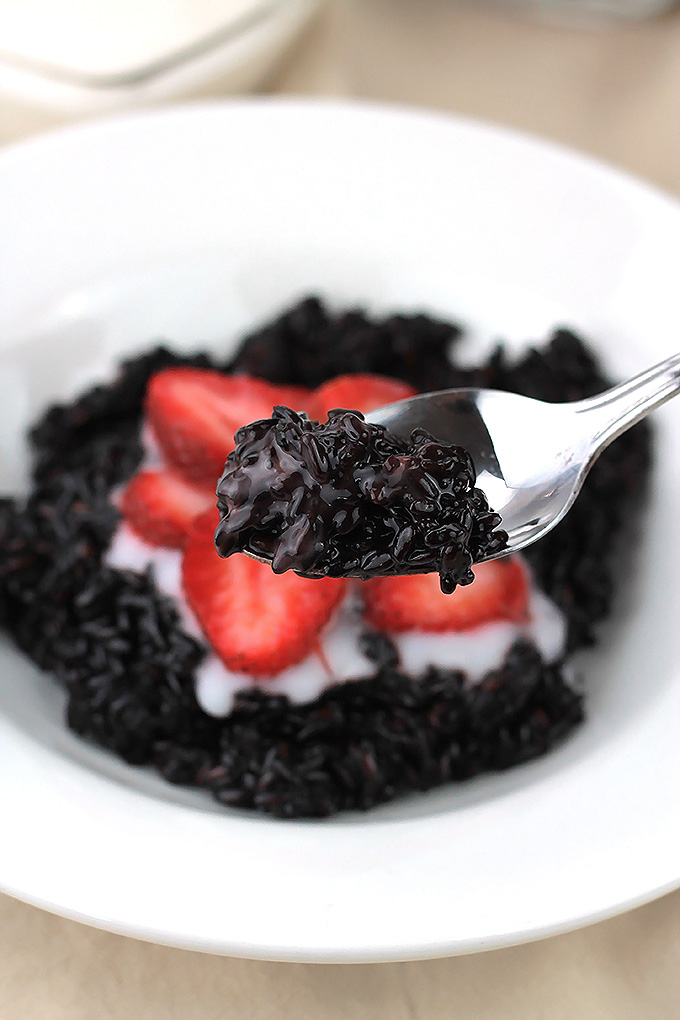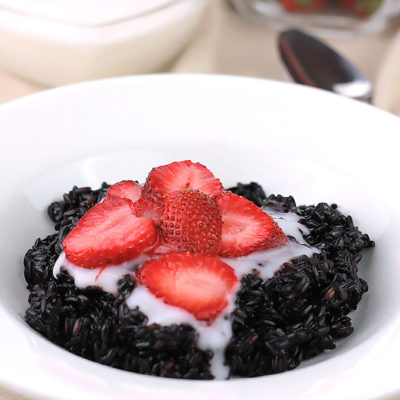 Sweet Black Rice Pudding
Ingredients
2

cups

water

1

cup

sweet black rice

1

cup

almond or coconut milk

1/4

teaspoon

sea salt

2 to 3

tablespoons

of maple syrup or brown sugar

yogurt

fruit of your choice

granola
Instructions
Place the rice in a bowl and cover with water. Rub the rice between your hands to remove some of the starches. Rinse using a mesh strainer until water runs clear. Proceed to the next step or return rice to a bowl and cover with clean water and allow to sit over night.

Mix water, rice, milk and salt in a medium saucepan and bring to a boil over medium high heat.

Once it starts to boil reduce heat cover and simmer for 35 to 40 minutes or until rice is tender, stirring occasionally. Add extra water if rice gets dry.

During the last 5 minutes of cooking time stir in the maple syrup or brown sugar to taste.

Spoon into bowls, top with yogurt, fruit of your choice and granola.

Serve and enjoy.
Notes
Soaking the rice overnight will help to reduce the cooking time.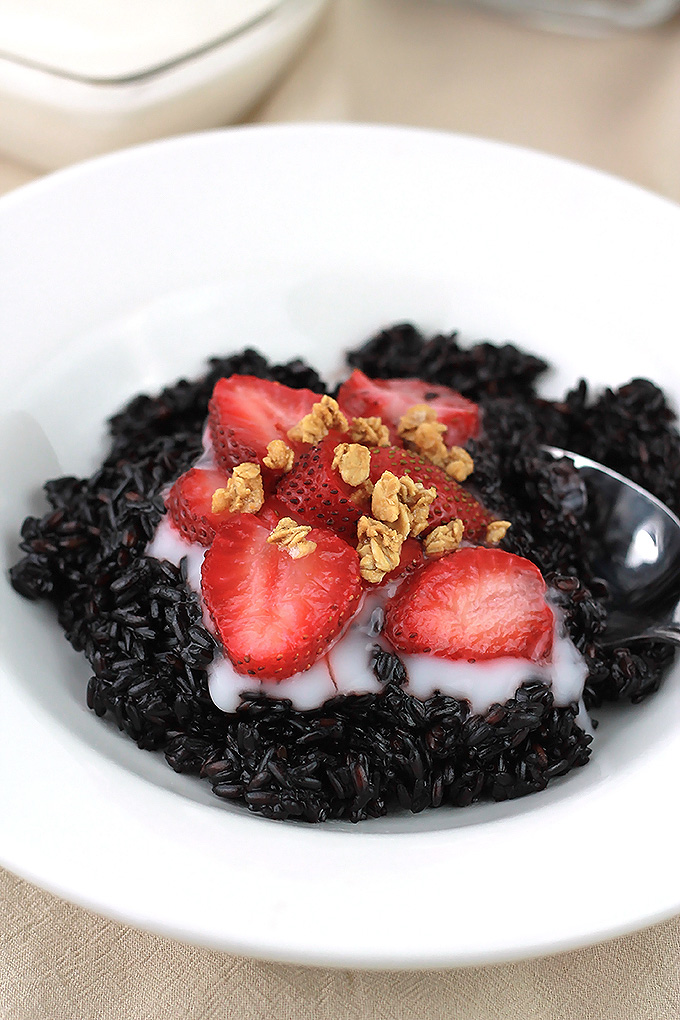 If you liked this pudding then check out these recipes: