We are going a little glam for Halloween with these Glitter Pumpkin Candy Holders!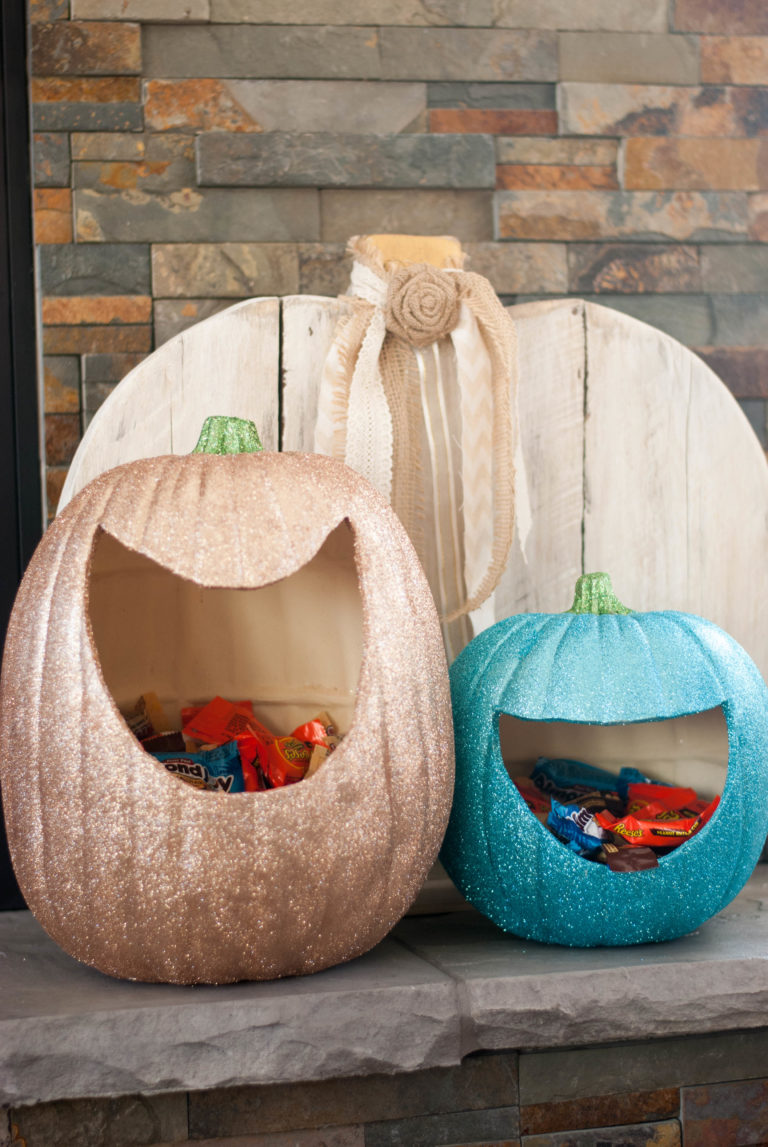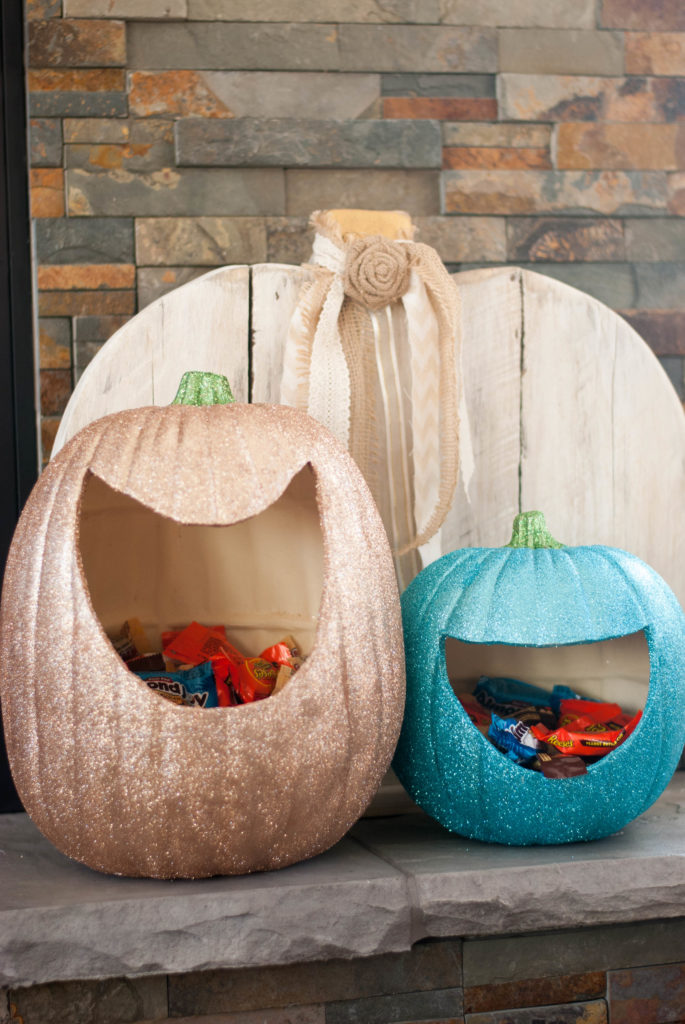 My Halloween specialty is making a dinner with appropriately gross food and my kids love it. We've had meatloaf rats, bloody nose soup, eyeballs and a jello brain amongst many other things. Last year we had a Harry Potter Murder Mystery Dinner that was a blast. I just love that kind of stuff!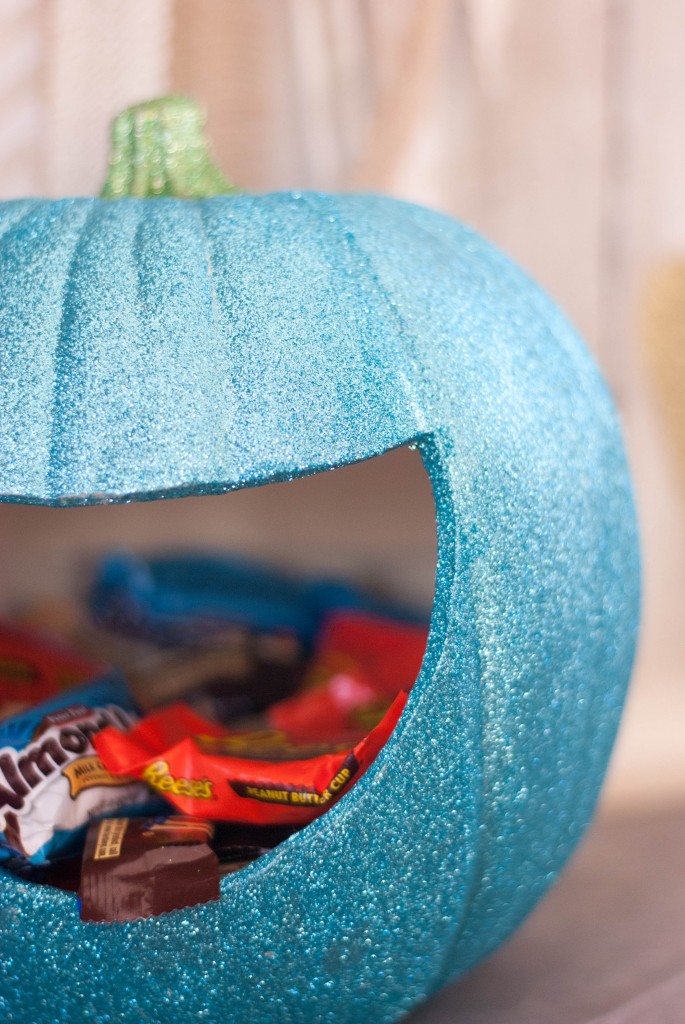 Even though things can get pretty gruesome around my place during Halloween, I also like to decorate with a little sparkle! Enter these Glitter Pumpkin Candy Holders. Made out of craft pumpkins, these are super easy to make but will really stand out in your home. I get a lot of compliments on mine!
But enough yakkin', let's get crafting!
Here are the items that you will need for this project:
Craft Pumpkins

Martha Stewart Fine Glitter 1.48 oz bottle. I used gold, turquoise and a light green for the stem. I get mine at Michael's. Picture below

Box cutter, picture below

Elmer's All-Purpose Glue

Paintbrush. I used a foam one.
Determine what size of pumpkin you are going to glitter and then I just eyeballed it and with a pen, drew a mouth on my pumpkins. Make sure it will be large enough to fit a hand into and don't go too low so that there won't be any room to hold candy. You could also draw eyes and a nose to cut out but I wasn't interested in doing that to these two this time.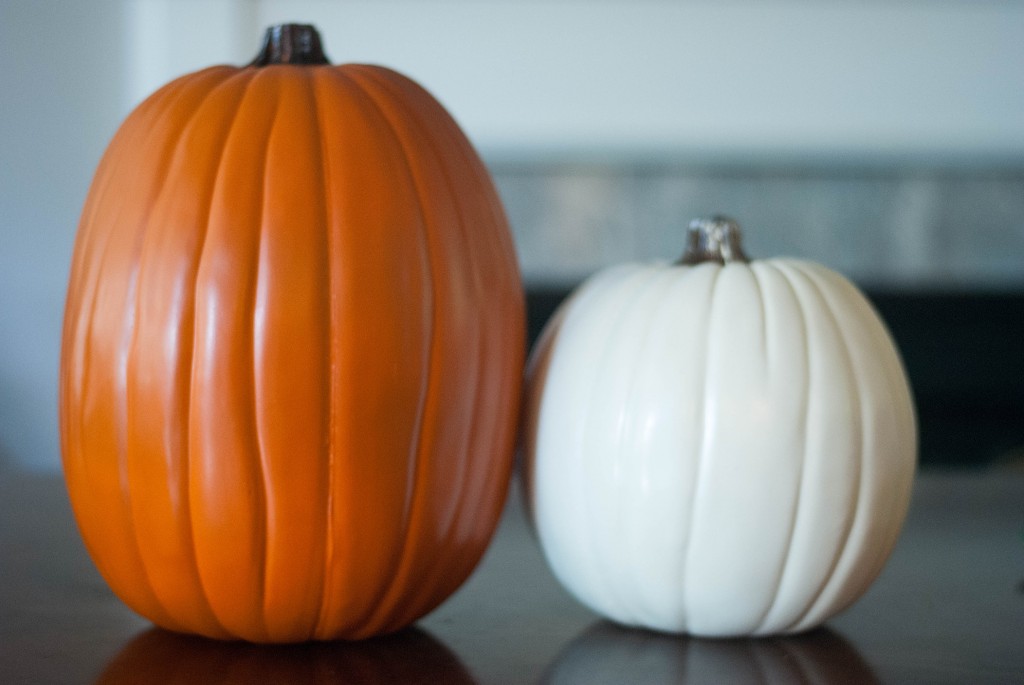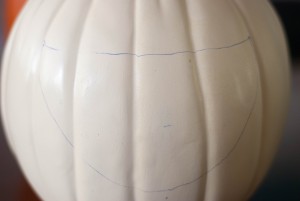 With your box cutter, cut on your mouth lines. If it is not exact or if there is some line still showing on the pumpkin, don't worry because it will be covered with the glitter!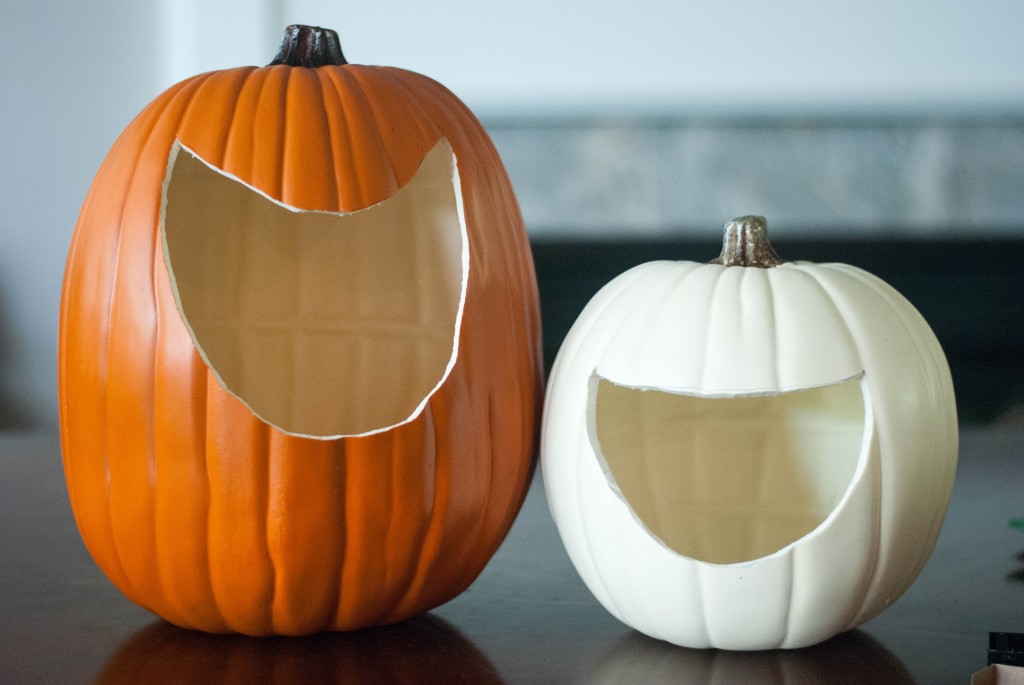 Remove the cut-out part and then clean up any rough edges. Now for this next part, make sure you have your pumpkins on some newspaper or a trash bag because there is going to be lots of overspill of your glitter. You will want to be able to keep the spilled glitter to put back into your bottle.
With your paintbrush, apply the glue to your pumpkin. I usually work in smaller sections. Make sure that you have good coverage but not too thick or else after you apply the glitter, the glue will start to slide and cause a glob. Don't ask me how I know that.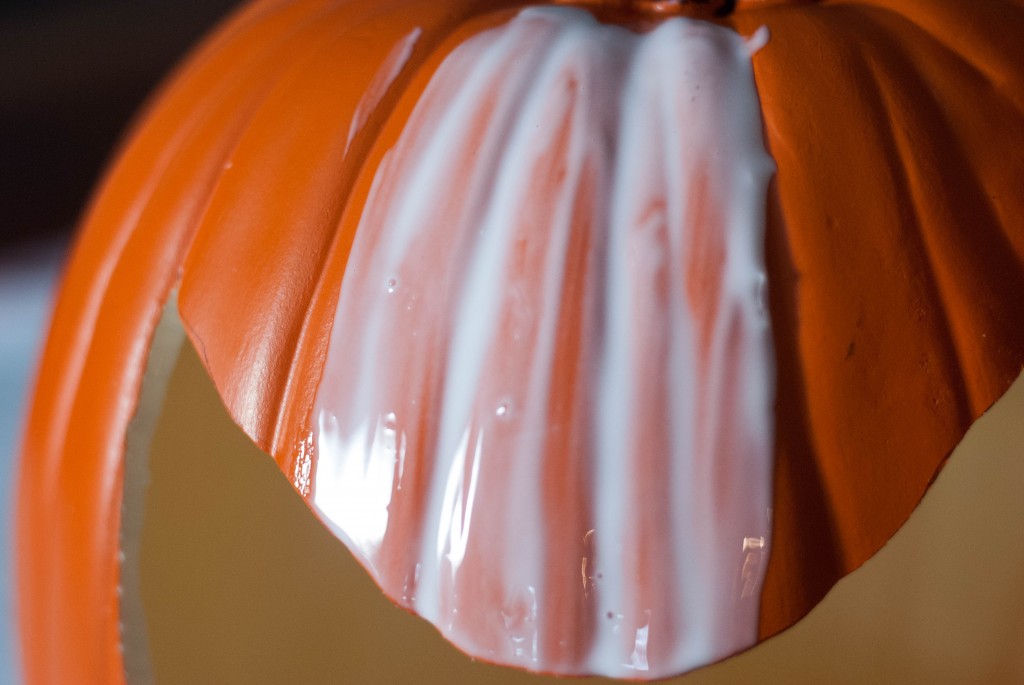 Sprinkle your glitter over the glue.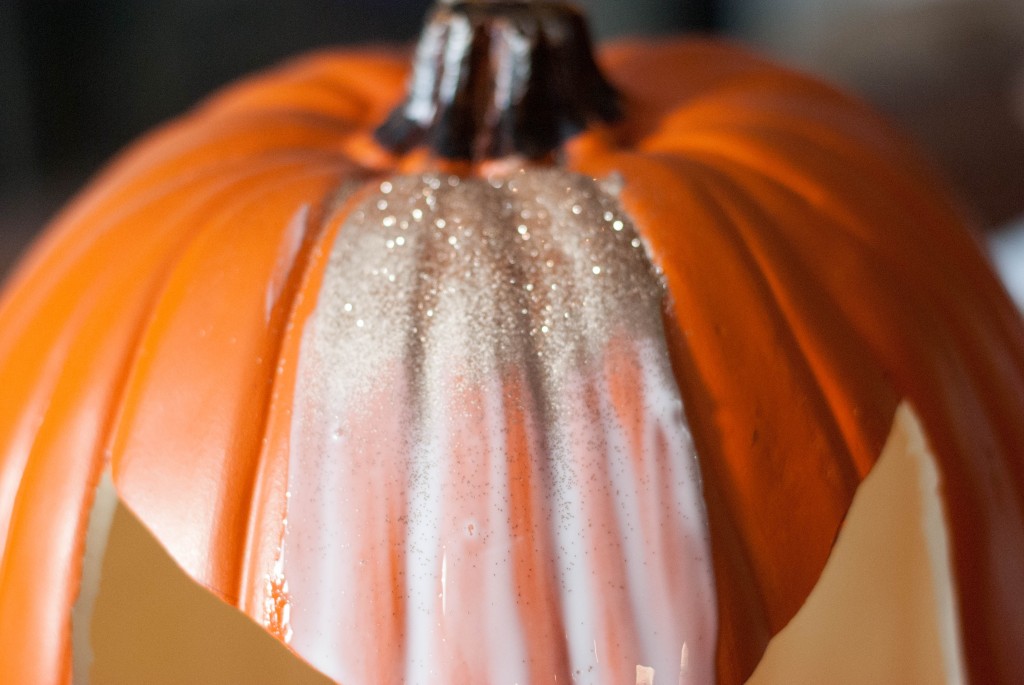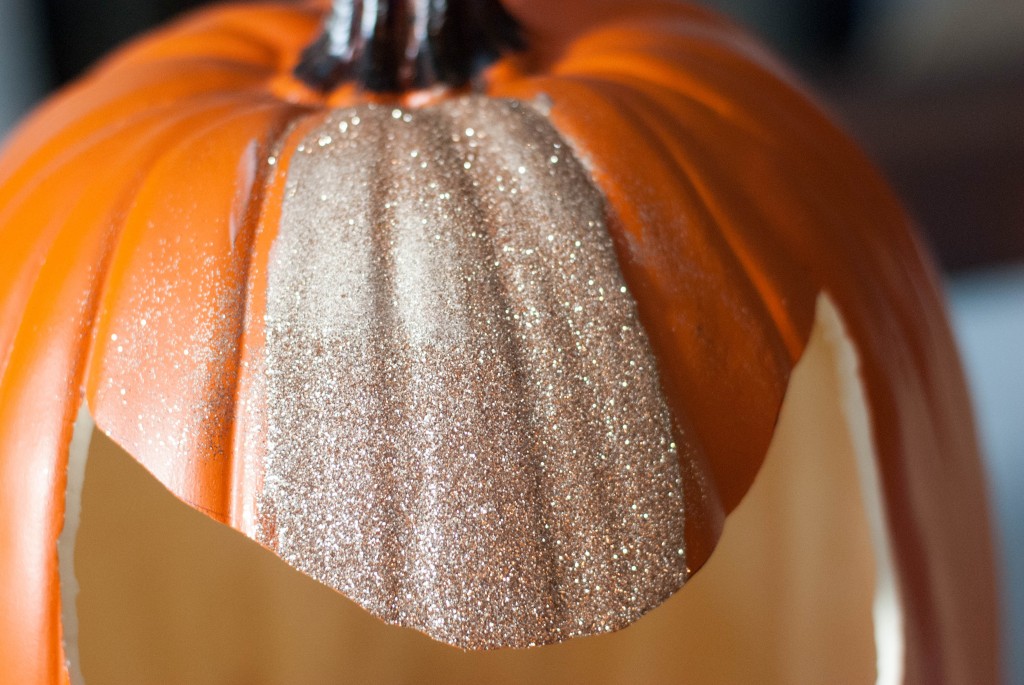 Tap your pumpkin to remove any excess glue. I glittered most of the top part of my pumpkins first, let them dry overnight and then I glittered the bottoms. I also glittered the exposed edges where I cut the pumpkin and don't forget to glitter the stem! Same procedure.
I also glittered one pumpkin at a time so that I wasn't mixing up the two colors of glitter. You can just pour the excess glitter back into your jar to use again. You will be surprised at how little glitter it actually takes to make these beautiful pumpkins!
If you see any areas that didn't glitter, don't worry. Just apply some more glue, sprinkle your glitter, then tap and that should take care of that.
When your pumpkin is completely dry, take a damp cloth and wipe out the inside of your pumpkin of any glitter residue.
Fill with your favorite candy and you are ready to go.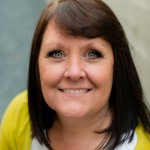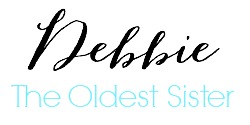 You can also find us on Pinterest │ Facebook │ Twitter │ Instagram │ StumbleUpon │ Hometalk
Check out these other great Halloween ideas!