Homemade Garbage Disposal Refreshers
What's that sour smell in the kitchen? Is it coming from the sink? Why yes. Yes it is!
Has this happened to you?
If at times your sink doesn't quite smell like a field of flowers, this post is for you!
Super easy to make, these refreshers freshen up your disposal like a crisp, spring day! The lemon in these produce a light, crisp smell to perk up your kitchen sink. Once made, just put into your disposal, run some water and run your disposal for a few seconds and voila!
Following instructions from the pin from PopSugar, you need only a few ingredients for these Homemade Garbage Disposal Refreshers: Baking soda, salt, liquid dish soap and a lemon!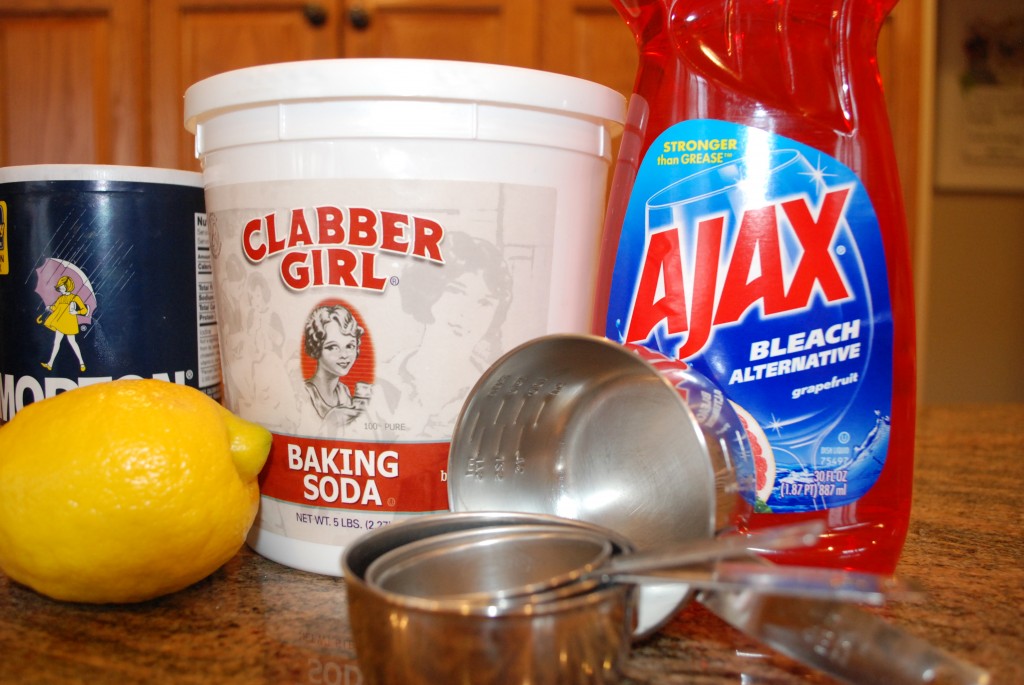 Mix 3/4 cup baking soda with 1/2 cup salt. Then zest/grate the lemon into this dry mixture: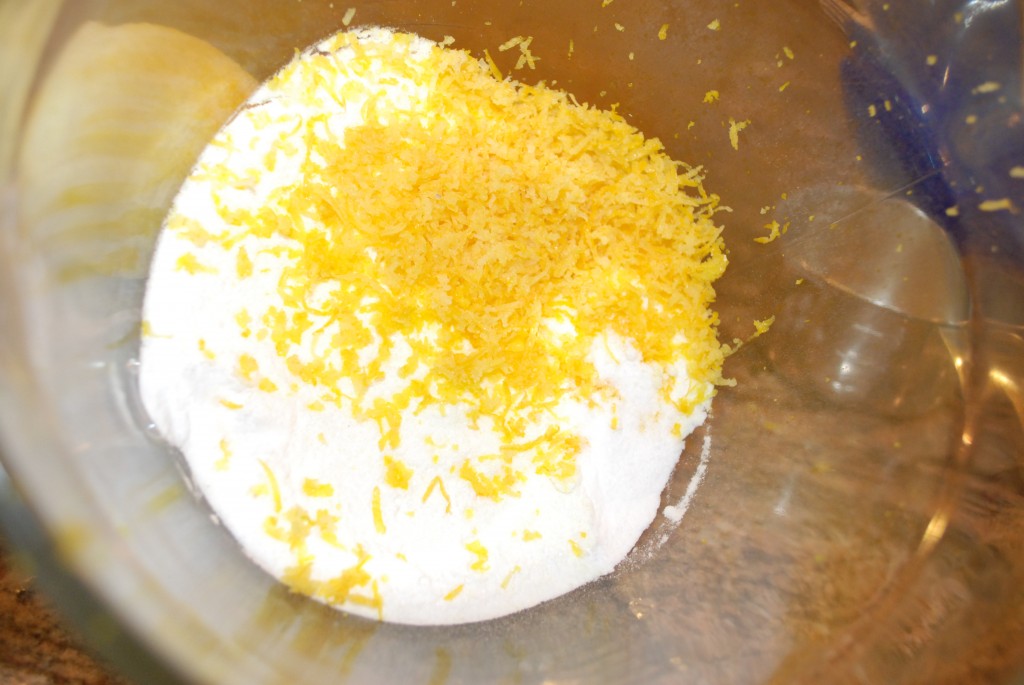 After zesting, now cut the lemon in half and squeeze the juice into this mix along with 1/2 teaspoon of your liquid dish soap of choice. Mix until it resembles a wet sand: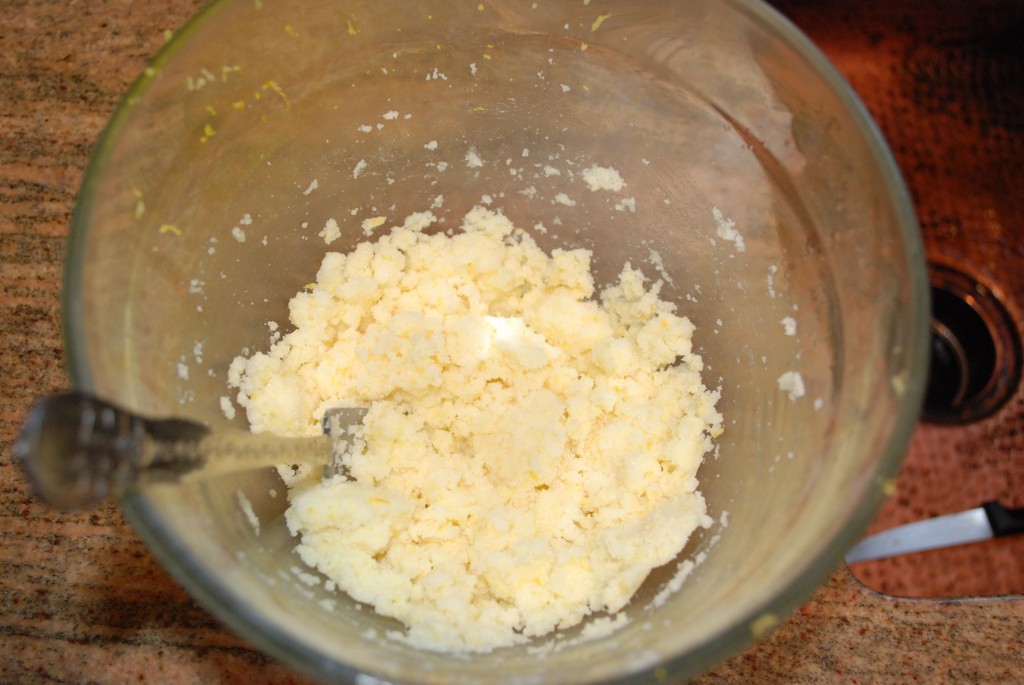 Then take a teaspoon or a small cookie dough scooper and scoop mounds onto parchment or waxed paper: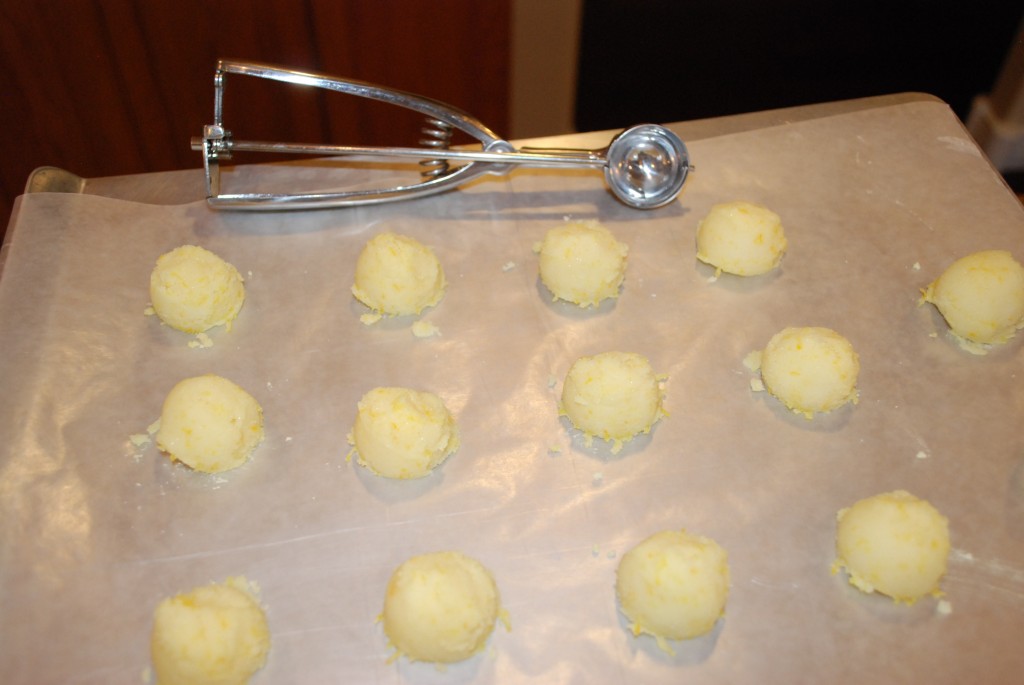 That's it! Now just let dry overnight and put into a sealed glass container. Look how cute it is on my sink! You can actually see the lemon zest ready to freshen!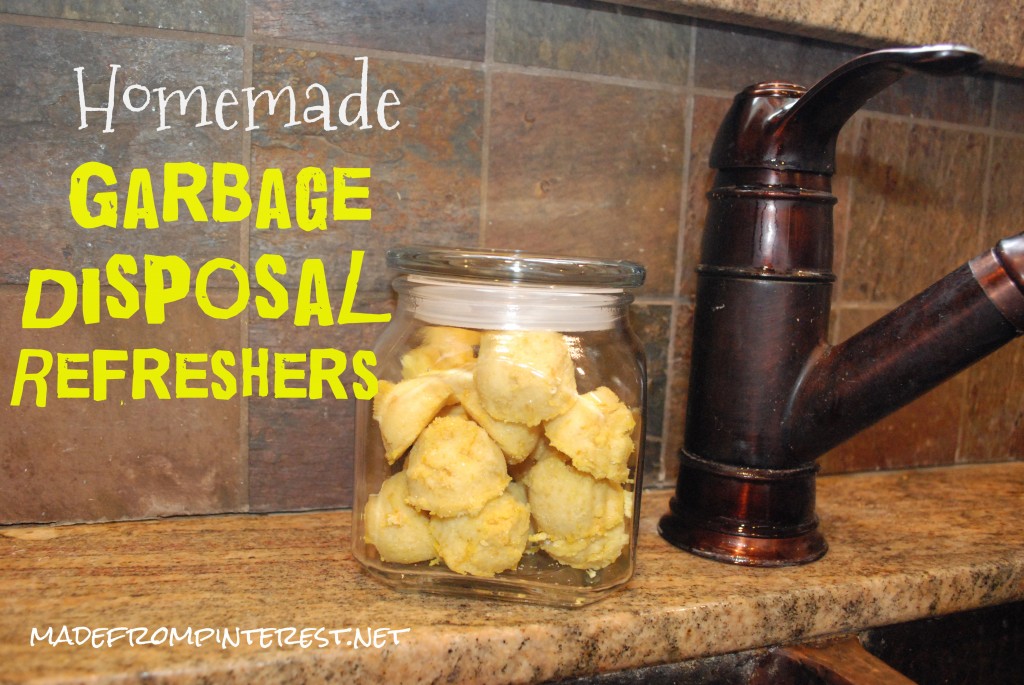 I am so excited to have these close by for the first offending odor. Bring it on!
My sink and I can report that This Pin Rocks!

Homemade Garbage Disposal Refreshers
Ingredients
3/4

cup

baking soda

1/2

cup

salt

1/2

teaspoon

liquid dish soap

1

lemon

Sheet pan

Parchment paper

Small spoon or scoop

Sealable glass jar
Instructions
Gather the ingredients for making the garbage disposal refreshers. Measure and add the baking soda and salt to a small mixing bowl, and give a stir, ensuring the mixture isn't lumpy.

Now grate the lemon peel into the mixture along with adding the liquid dish soap.

Slice the lemon in half, and squeeze the juice into the mixture. Continue stirring and adding juice until the mixture resembles course sand.

Cover a sheet pan with parchment paper, use a small spoon or scoop to mold the half rounds, and then tap them out onto the pan. A rounded teaspoon measuring spoon works wonderfully. Continue molding the refreshers until the mixture is gone. Allow to dry overnight.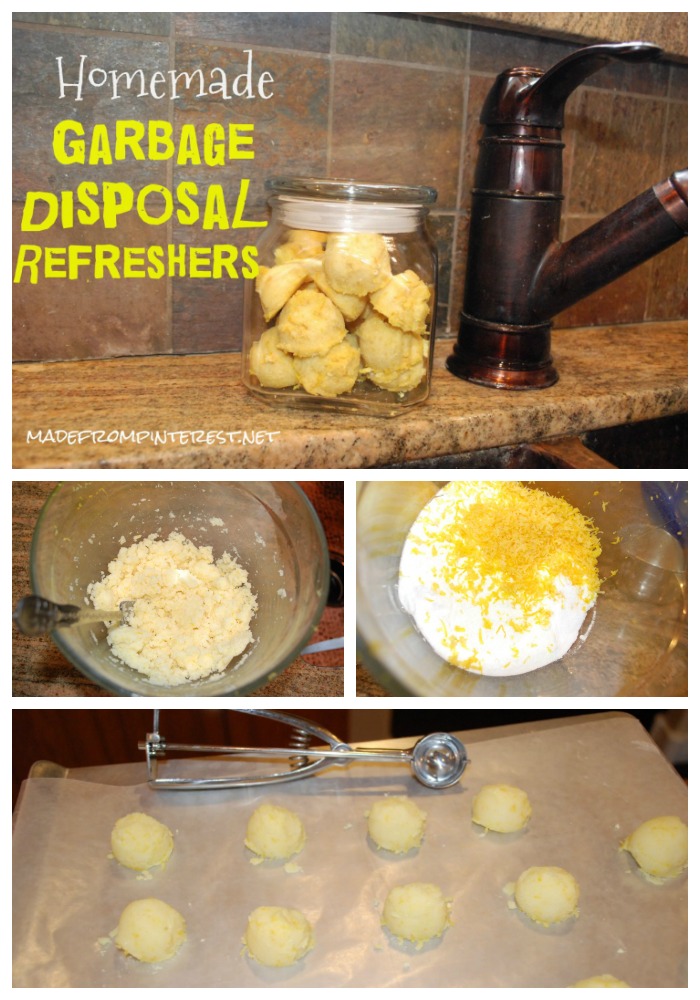 Check out these great sites that we are linking with today!
Ninth Street Notions – Craft-o-Maniac – Artsy-Fartsy Mama – Keeping it Simple – DIY Showoff – This Gal Cooks – All She Cooks – Sew Chatty – Sew Can Do – Making The World Cuter