My husband LOVES winter. LOVES snow. LOVES cold weather. I am the opposite. I was raised in Southern California and am a beach girl at heart. So I LOVE the sun. LOVE warm weather and LOVE when it stays light at night.
We are fortunate enough to live in a state where we get to truly experience the four different seasons. Just today I told my hubby, "Better watch out, baby! My season is about to hit!". It was met by a groan and I think I might have even seen a bead of sweat starting to form on his forehead. Anything over 60 degrees and he instantly turns into a portable heater.
In thinking about summer, maybe that is why I was drawn to this pin for Lemon Rice Krispie Treats by Sweet as a Cookie. Lemonade, lemon popsicles and now Lemon Rice Krispie Treats. Can't you just feel the heat! Ahhh….summertime!
Super easy to make, the lemon in these makes for a great twist to a classic treat. The only problem was that I made these when I was home alone. Which meant there was no one else to share them with.
Which meant I ate more than one.
Maybe three.
Okay, maybe more then three but not the whole pan.
Yeah.
Right.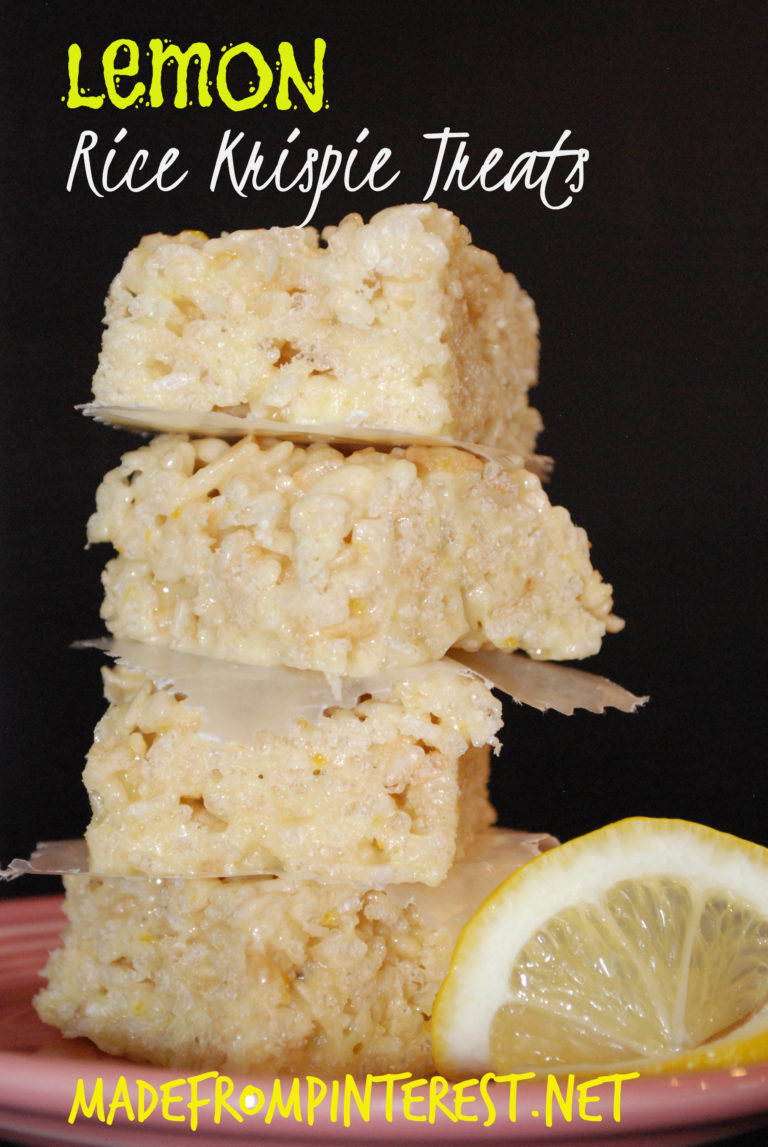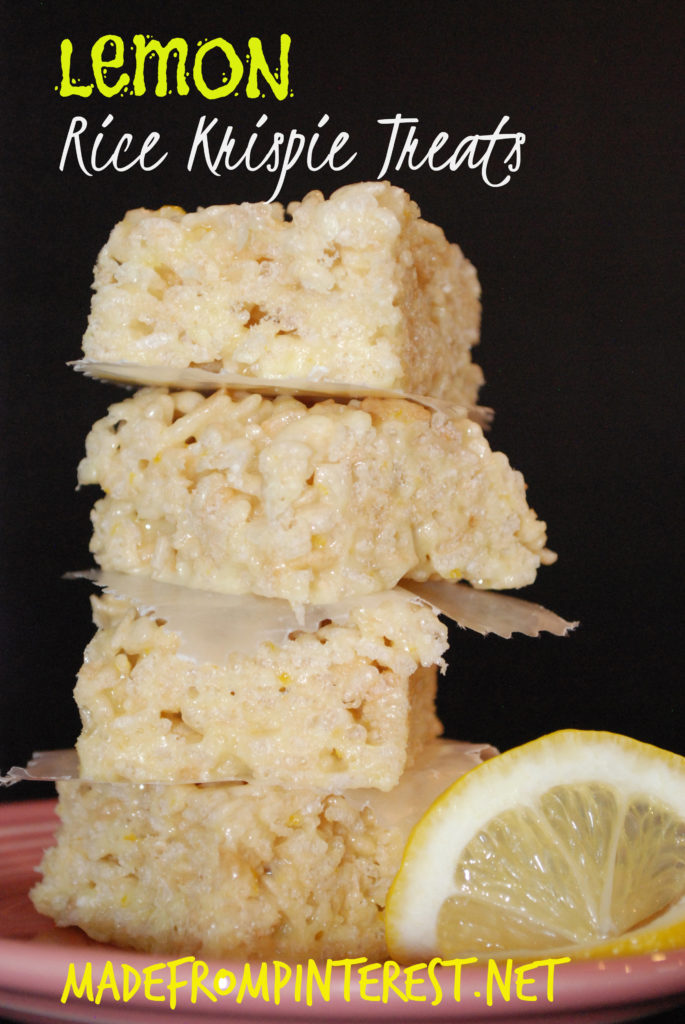 Make these today but just make sure there's someone home to share them with. Otherwise call me. I'll understand.
This Pin Rocks!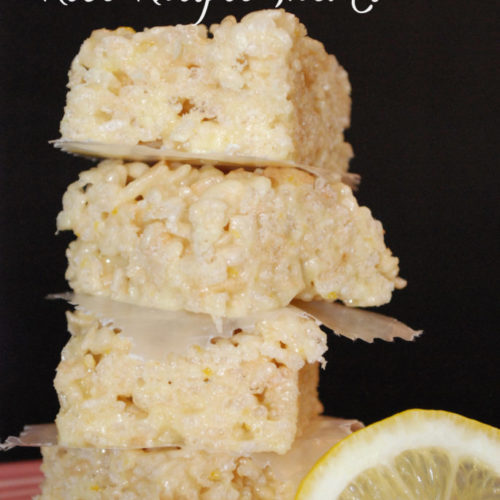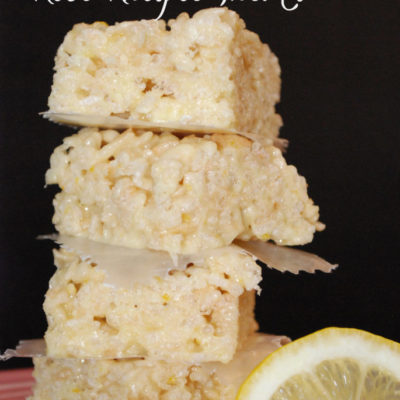 Lemon Rice Krispie Recipe
Ingredients
4

and 1/2 tbs. butter

the zest of 1 lemon

the lemon juice of 1 lemon

1

and 1/2 bags of marshmallows

10oz. bags

2/3

cup

Duncan Hines Lemon Supreme cake mix

6

cups

Rice Krispies
Instructions
Prepare a 8x8 inch or 13x9 inch pan with shortening; set aside. In a large saucepan melt butter over low heat with the lemon zest and juice. Add in marshmallows and stir until completely melted. Slowly stir in the dry cake mix. Once combined remove from heat and stir in the cereal. Using greased spatula press mixture into greased pan. Cool on the countertop for approximately 30 minutes.

We are linking up with these GREAT sites today:
Carolyn's Homework – The Blackberry Vine – Home Stories A to Z – Cornerstone Confessions – Sugar Bee Crafts – Cupcakes and Crinoline – The Rustic Pig – Chef in Training – Funky Polka Dot Giraffe – Nap Time Creations – Hun…What's for Dinner? – Mandy's Recipe Box