We are so happy to introduce Amy from Atta Girl Says with her amazing Homemade Strawberry Jam & Canning Printables! We are so lucky to have her join our team of contributors!
Hey y'all. I'm Amy from Atta Girl Says, and I'm tickled to join the Made from Pinterest contributor team.
From my greeting, you may have guessed I'm from the South — North Carolina born and raised! I'm a cook, crafter, decorator, painter, hostess and consummate dabbler in all things domestic. One month, I might show up here with details about a new DIY or decorating project, and the next month, I might be showing you how to make some fun craft. My goal here and on my blog is to share ideas to make your home brighter and your heart lighter.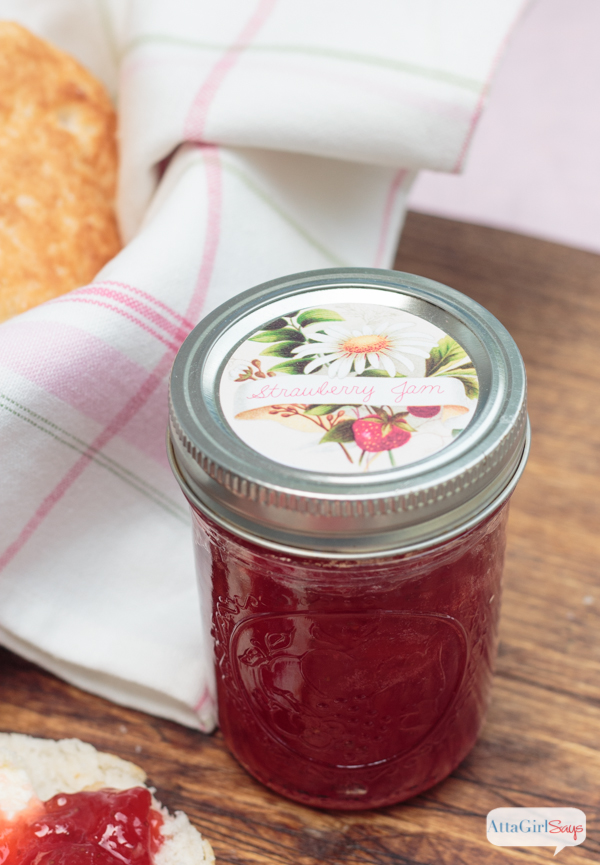 This month, I decided to bring a dish from the kitchen since it's the peak of the summer growing and canning season.
I'm sharing a recipe for delicious Homemade Strawberry Jam & Canning Printables, too, for a variety of homemade preserves and pickles.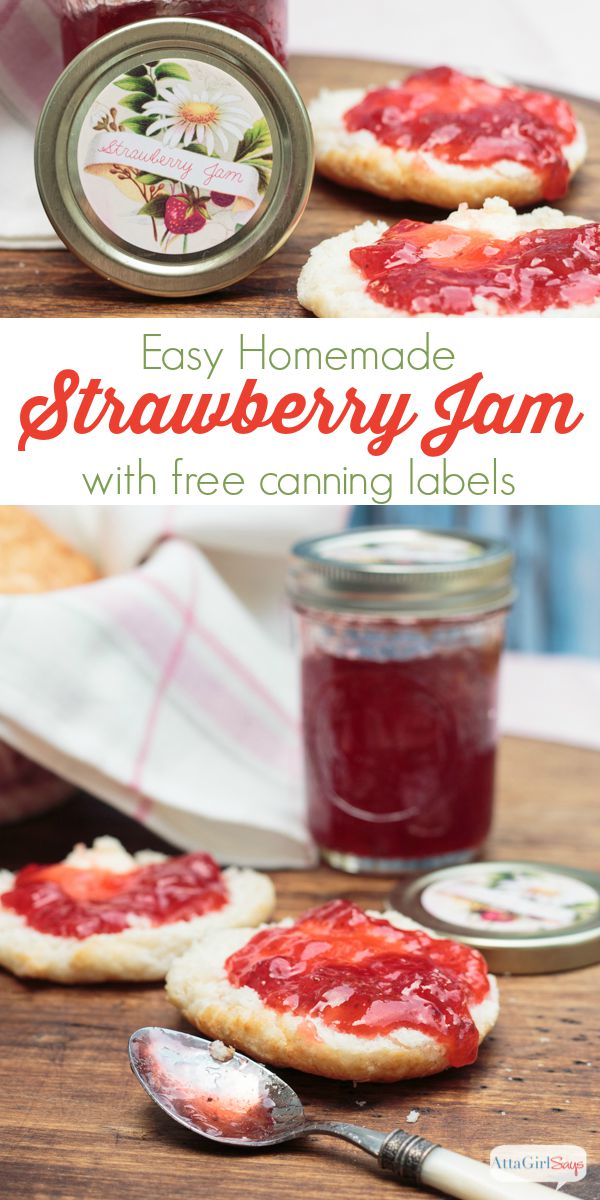 This is a recipe from my mama's kitchen. Aren't the best recipes always the hand-me-down variety? I'm pretty sure she got it out of the Sure-Jell box years ago, but I still think it counts as a family recipe!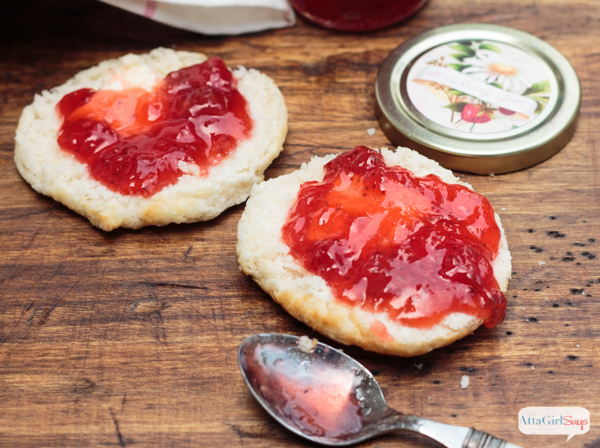 Butter my buns and call me a biscuit! This is good stuff!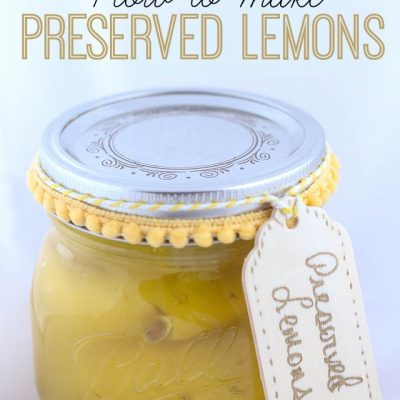 Homemade Strawberry Jam
Once you have these delicious homemade jam, made with fresh strawberries, you'll never eat store-bought jam again!
Ingredients
2

quarts

strawberries

stems removed, cut and crushed to make 5 cups

1

box SURE-JELL Fruit Pectin

1/2

teaspoon

butter

7

cups

sugar

8 1-

cup

canning jars with rings and lids
Instructions
Wash jars and rings with hot water and soap (or in the dishwasher.) Rinse well.

Place jar lids in a sauce pan and cover with boiling water.

Fill a canner half full with water and simmer.

Place sliced, crushed strawberries, measuring five cups, into a 6-ounce or 8-ounce stock pot.

Add pectin to berries, and stir to combine. To reduce foam, add 1 teaspoon butter. Bring to a full boil over high heat, stirring constantly.

Add sugar and stir.

Return to a full, rolling boil and cook for 1 minute, stirring constantly.

Remove from heat and skim off foam.

Ladle into clean, dry jars, leaving 1/4-inch of space at the top. Wipe jars and seal with lids and bands.

Place jars in canning rack and lower into the water, making sure there's 1 to 2 inches of water covering the jars.

Process for 10 minutes and remove jars from canner. Place them upright on a towel.

Once jars are completely cooled, check the seals by pressing the center of each lid. If the lids spring back when touched, they're not properly sealed and they must be refrigerated.
Since it's that time of year when the garden and the farmer's market are bountiful with fresh fruit and produce, I find myself doing a fair bit of canning of pepper jelly, watermelon rind pickles, pickles and more. So, I made some pretty labels to go on the jars so they'll look pretty in my pantry or when I give these as food gifts.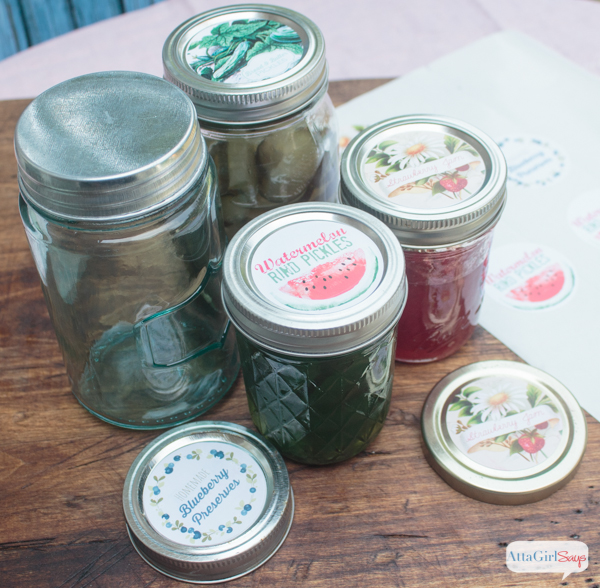 All these labels are designed to print on 2-inch round Avery labels (look for #22817 or #22807 when you're shopping).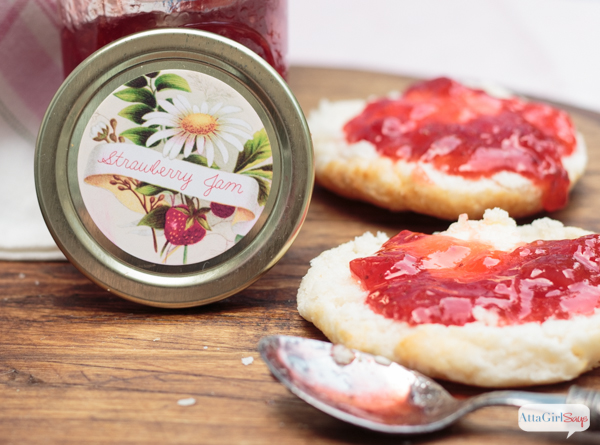 There's a vintage-inspired strawberry jam label, created with this free image from the Graphics Fairy, to accompany this recipe.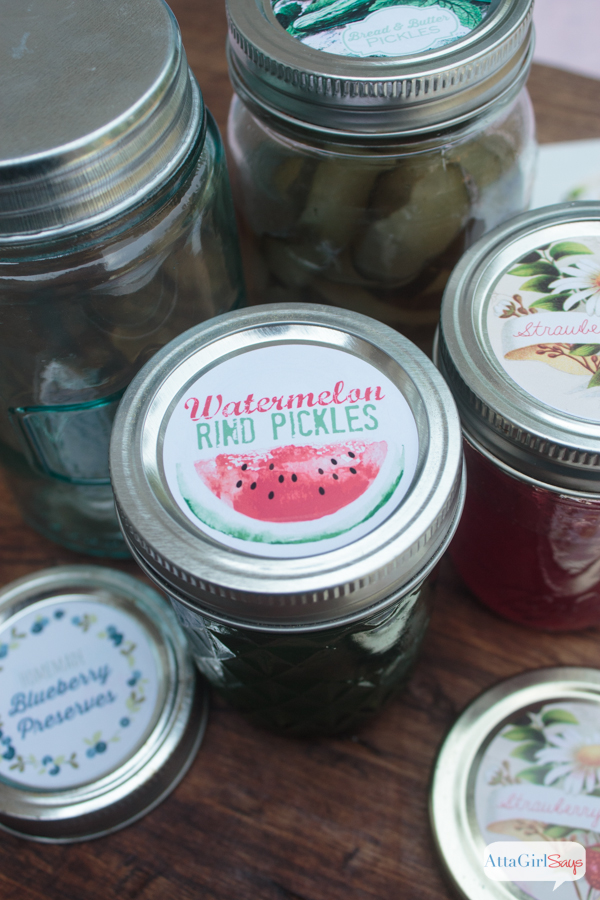 A watermelon rind pickles label, if you want to try my grandma's watermelon rind pickles recipe.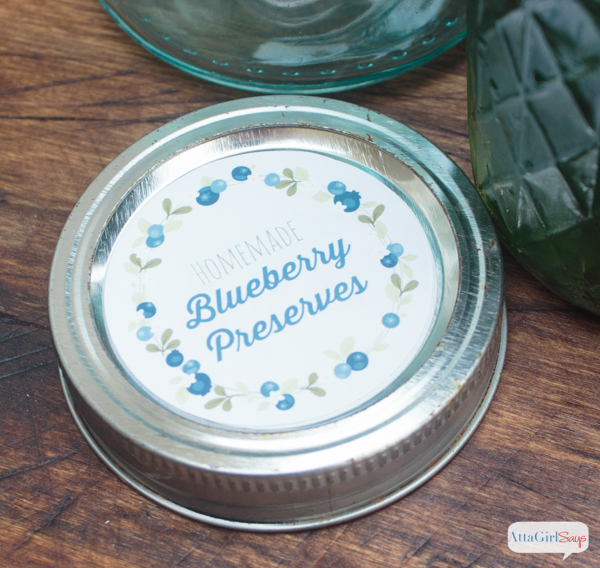 Plus labels for blueberry preserves and blackberry jam and two kinds of pickles. (I'll be sharing a delicious bread-and-butter pickle recipe on Atta Girl Says soon.) I used the vintage berries and vintage cucumbers image from The Graphics Fairy to create these labels.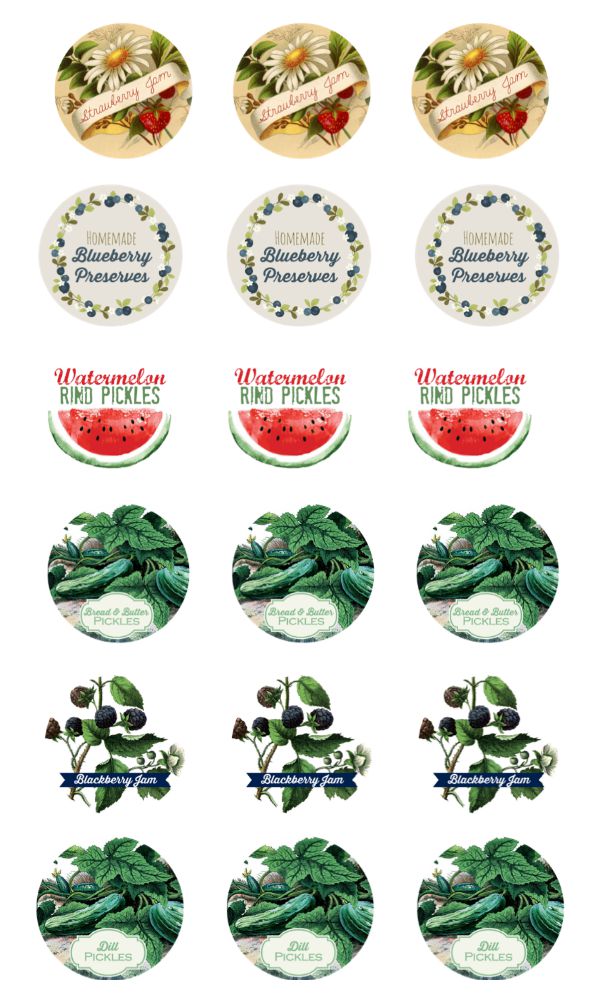 Download the printable canning jar labels through the links below.
Thanks again to the sisters for letting me hang out here at Made From Pinterest. I look forward to coming back next month.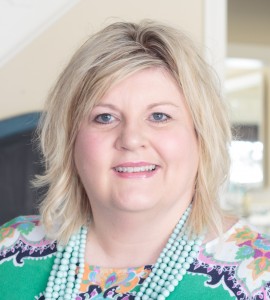 I'll hope you'll stop by Atta Girl Says for a visit. You never know what I'll be up to! I'd love to have you join me on Pinterest, Facebook, Twitter or Instagram. Lately, I've been broadcasting on Periscope, doing live kitchen table crafting demos, asking for your decorating advice and giving viewers a peek inside my freezer meal cooking adventures with my husband. Follow me there at @attagirlsays.
If you're interested in more recipes and printables like the ones I shared today, check these out: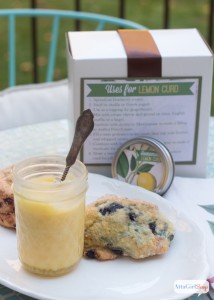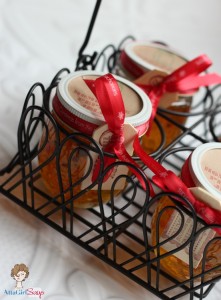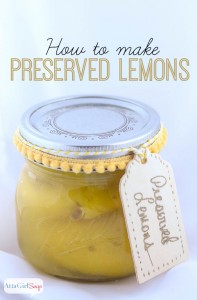 This awesome post has been shared with Home Stories A to Z