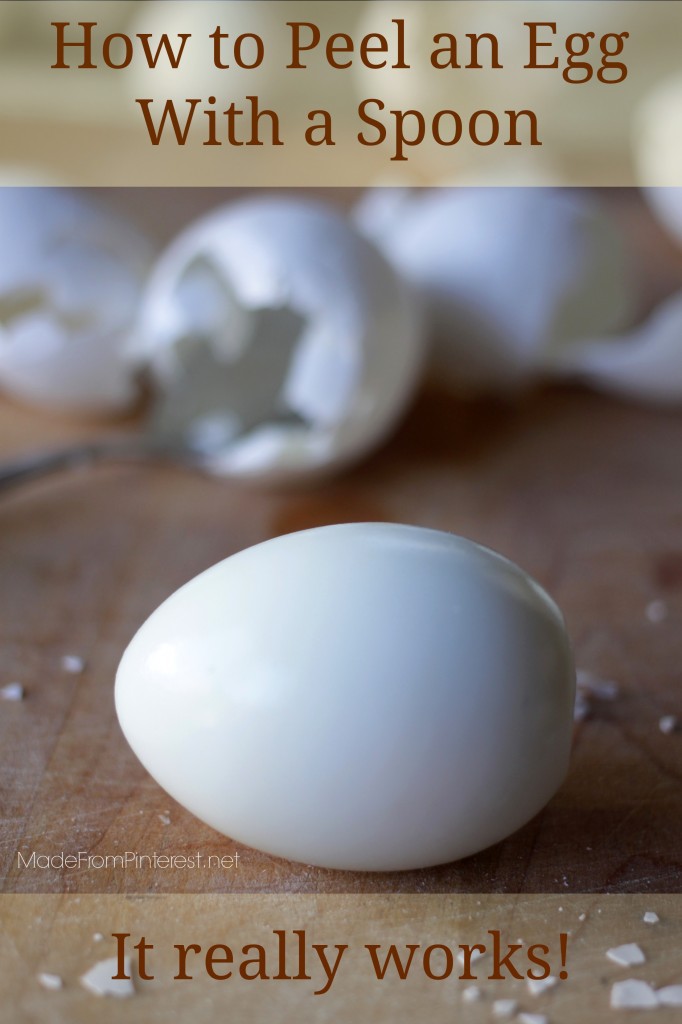 One dozen eggs. That is how many eggs my kids went through one Mother's Day when they were trying to make me Belgian Waffles. My favorite recipe for Belgian Waffles calls for egg whites whipped to peaks and folded into the batter. First my kids could not figure out how to separate the eggs. Then they had trouble beating them to the right consistency. It took one dozen eggs before they gave up and came and got me for help. One dozen eggs. That is how many each person in my family gets to decorate for Easter. We have a lot of eggs we will be peeling in the next week. My ratio of perfectly peeled eggs to perfect messes was about 1 to 10 before I started using these tricks. My ratio has improved dramatically since I have learned how to peel an egg with a spoon. And once you get it down, it is so much faster with less mess! Now my ratio is 10 to 1! At first I thought this was going to be a flop. I am telling you up front it takes a little practice to pick up this technique, but once you do, it is the only way you will peel your eggs ever again. One dozen eggs. That is how many eggs I peeled this year to make deviled eggs for our Easter feast, and it was going pretty well, but it was taking forever. That is when my husband said, "What are you doing? There is a way better way to do that on Pinterest! Look it up. You can use a spoon." What? I am the Pinterest addict! I did a quick search and he was right. Thank you to Thrifty Fun for teaching me a way to make peeling hard boiled eggs faster and easier, and to my husband for finding it! One dozen eggs. I suggest you peel one dozen eggs in one sitting to get the hang of it. It won't take a whole dozen before you have it down, but this way you way you will know you have mastered it! I like to peel my eggs all at once anyway. I store the peeled eggs in a ziplock bag so they are ready to go. A perfect quick protein snack! First, if the egg is cold from the fridge, run it under hot water from the sink until it feels warm. This helps to loosen the membrane that is between the egg and the shell. This step is really important! Don't skip it! Then, gently crack the egg all over.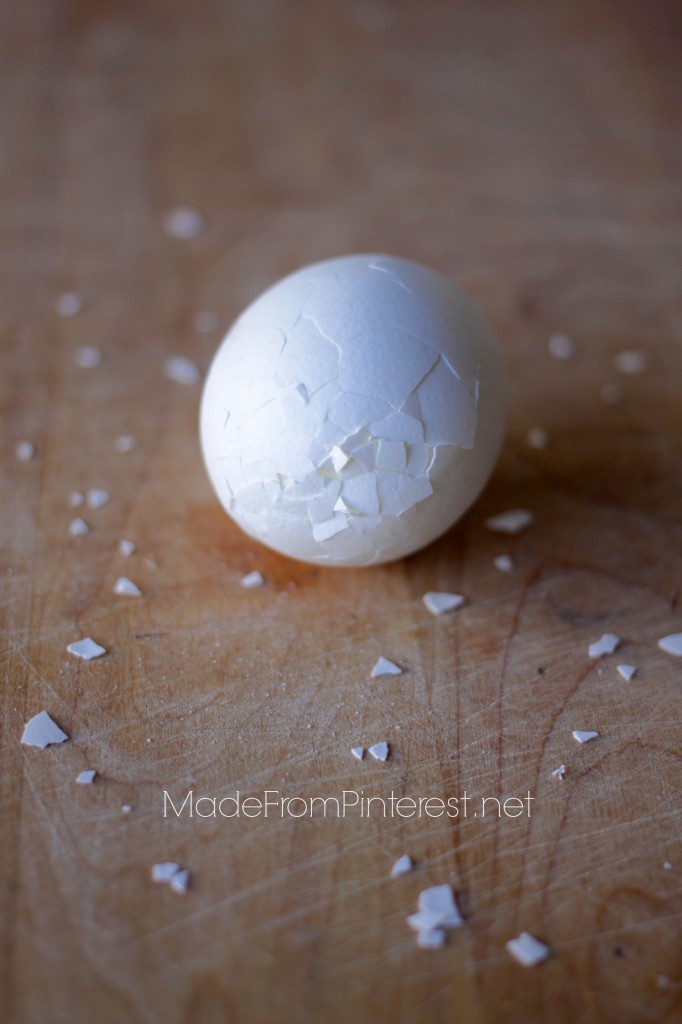 Find the hollow spot at the large end of the egg and peel just a little, making sure to get under the thin membrane.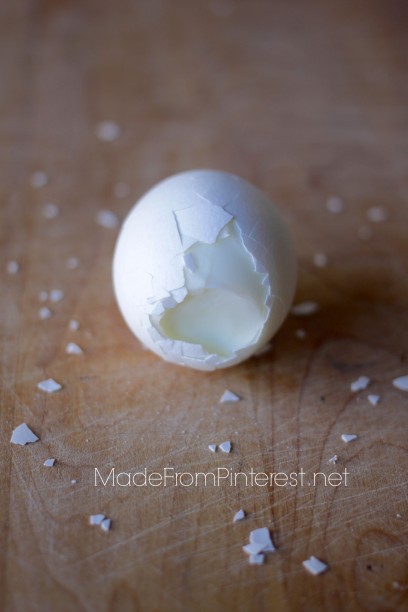 Now, gently slide the spoon under the shell, applying slight pressure against the shell. You will be able to see the spoon through the shell if you have done this correctly.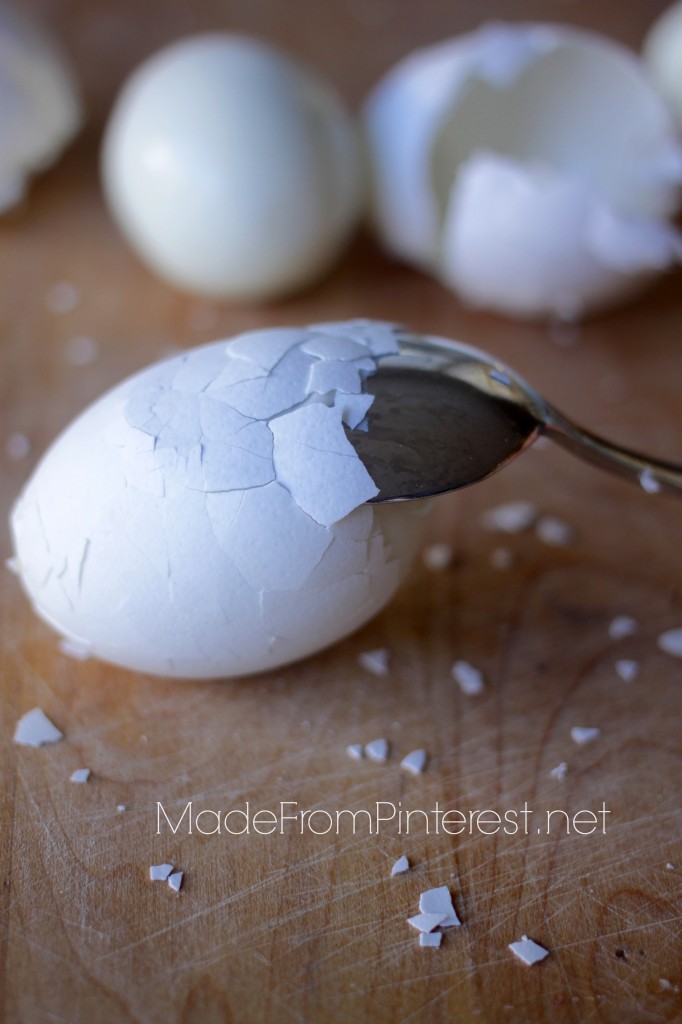 The shell will easily flake off with the spoon. I pull the spoon out, rotate the egg and slide it in again, working my way around the egg. Once you get comfortable with this, the eggshell will come off in one spiral piece after you have worked your way around the egg.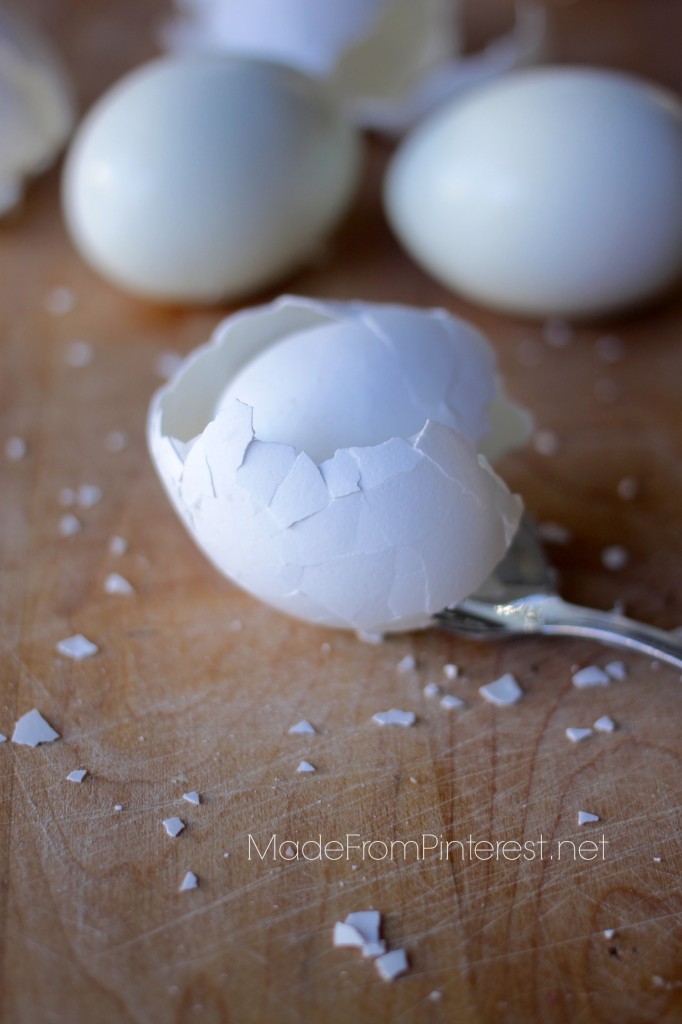 Congratulations! You now have a perfectly peeled egg, no eggshells under you fingernails, no little bits of shell all over, and with no gaping holes.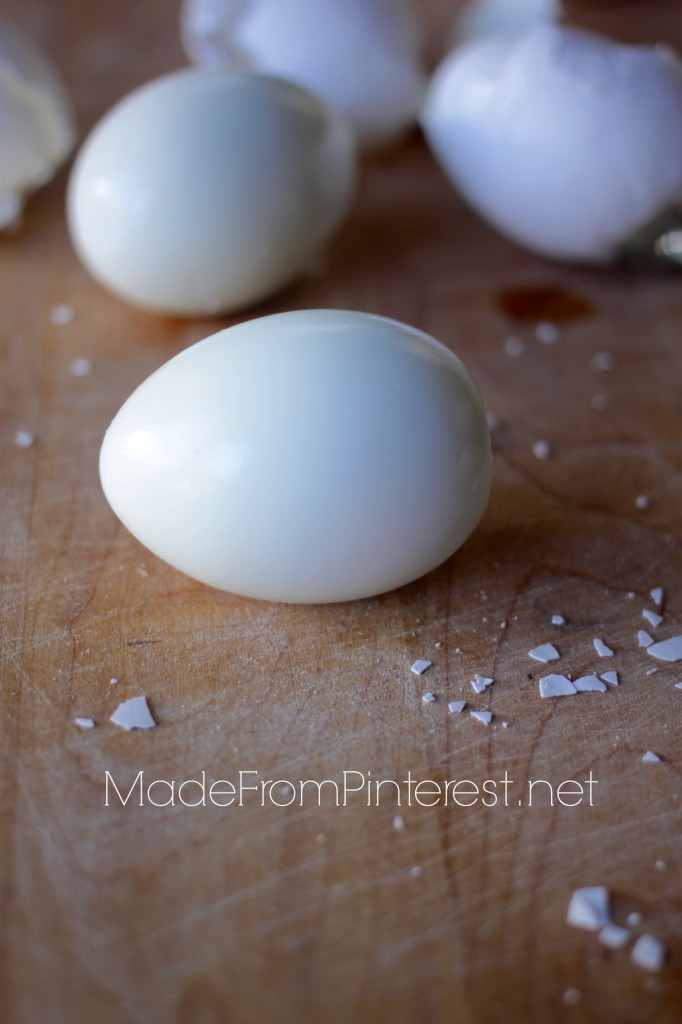 One dozen eggs. That is how many eggs you will be able to peel perfectly within minutes after learning how to peel eggs with a spoon, because… This pin rocks!
For another egg related tip, check out our "How to Chop an Egg for Salad" Quick Kitchen Tip video below!

For more tips on hard boiled eggs try the tips in No Cracks, Easy Peel, Perfect Hardboiled Eggs.

For decorating eggs at Easter, don't miss Shaving Cream Marbled Easter Eggs.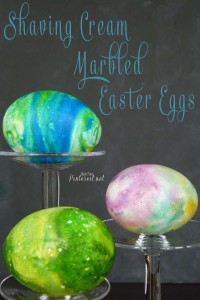 Or try Kool Aide Colored Easter Eggs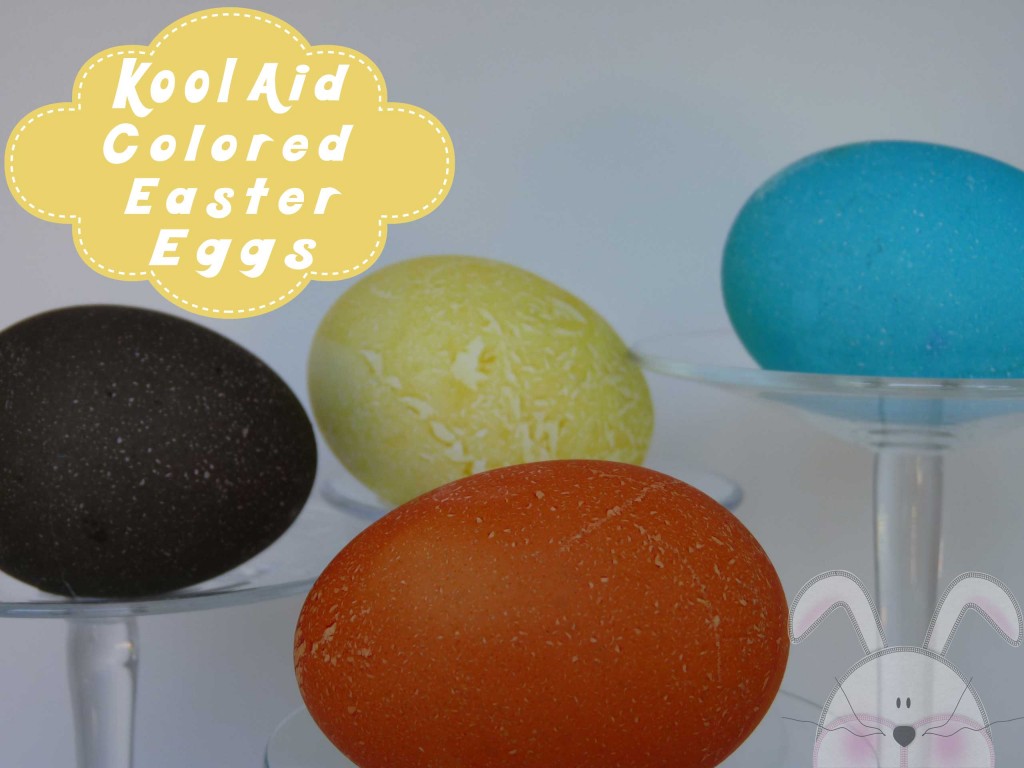 And little girls will love Disney Princess Eggs.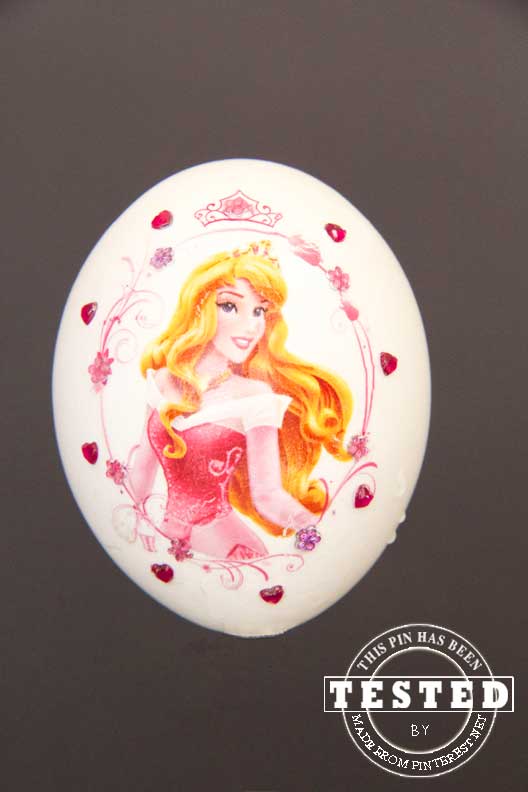 We are sharing this with:Mandys Recipe Box,A Bowl Full Of Lemons,