Today I am going to share with you an actual conversation that I had with my sweet hubby the other day.
Hubby: (calling out to me) Hey hon?
Me: Hang on one sec.
Hubby: Oh, you don't need to come here. I just wanted to tell you that these "things" that I just ate are absolutely the best "things" that you have ever made!
Me: Oh, you mean those Chocolate Chip Cookie Dough Brownie Truffles?
Hubby: Yep, they are really good, Rich, but really, really good!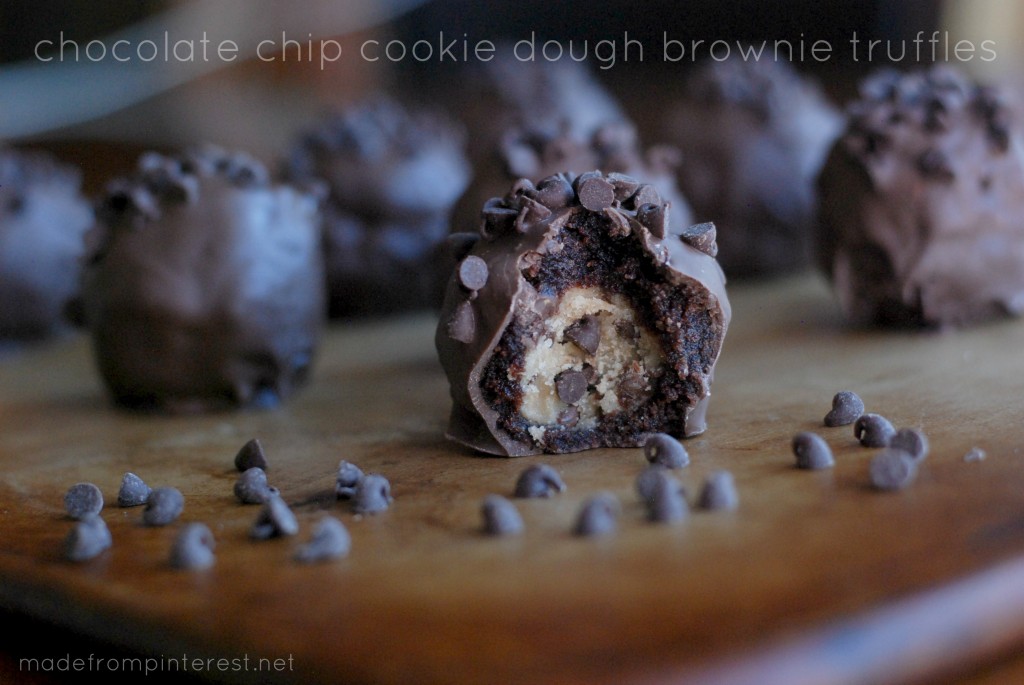 I guess I will let him get away with calling them "things". Chocolate Chip Cookie Dough Brownie Truffles is a mouthful….in more ways than one!
After hubby had a few of these "things", I put them in the freezer because my sister Tracy and her family were coming for Easter weekend. When they got here, I pulled them out and let them thaw and then Tracy's husband ate one. After oooh-ing and aaah-ing he proclaimed that these "things" were great and he would consider them worthy of two glasses of milk.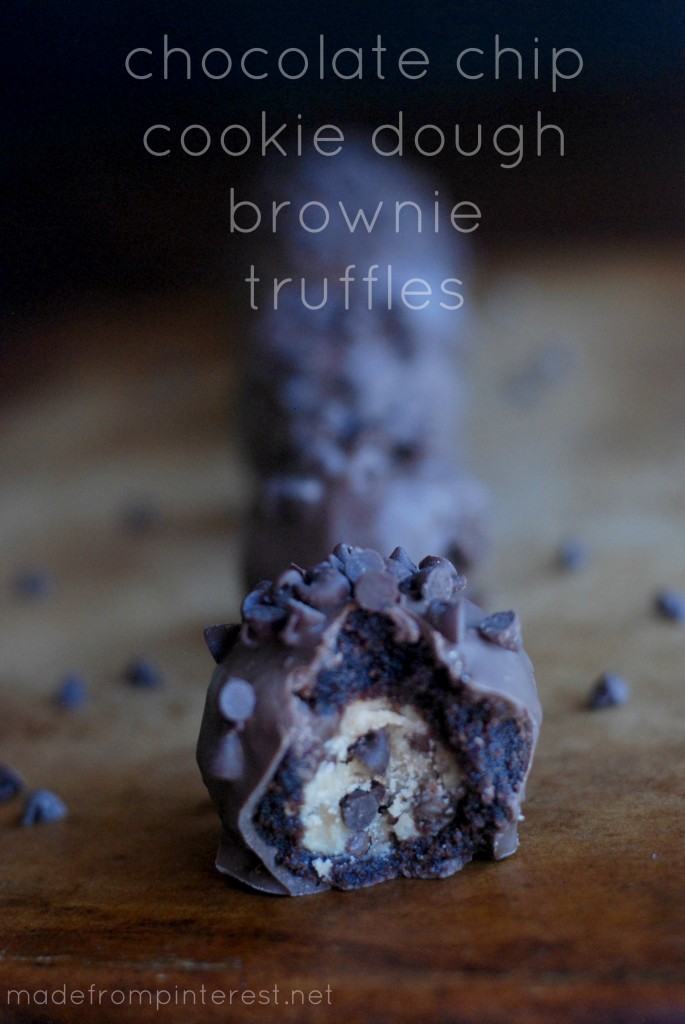 Whether you call them "things" or Chocolate Chip Cookie Dough Brownie Truffles, you will for sure want a glass of icy, cold milk. It's the perfect companion for these delectable treats.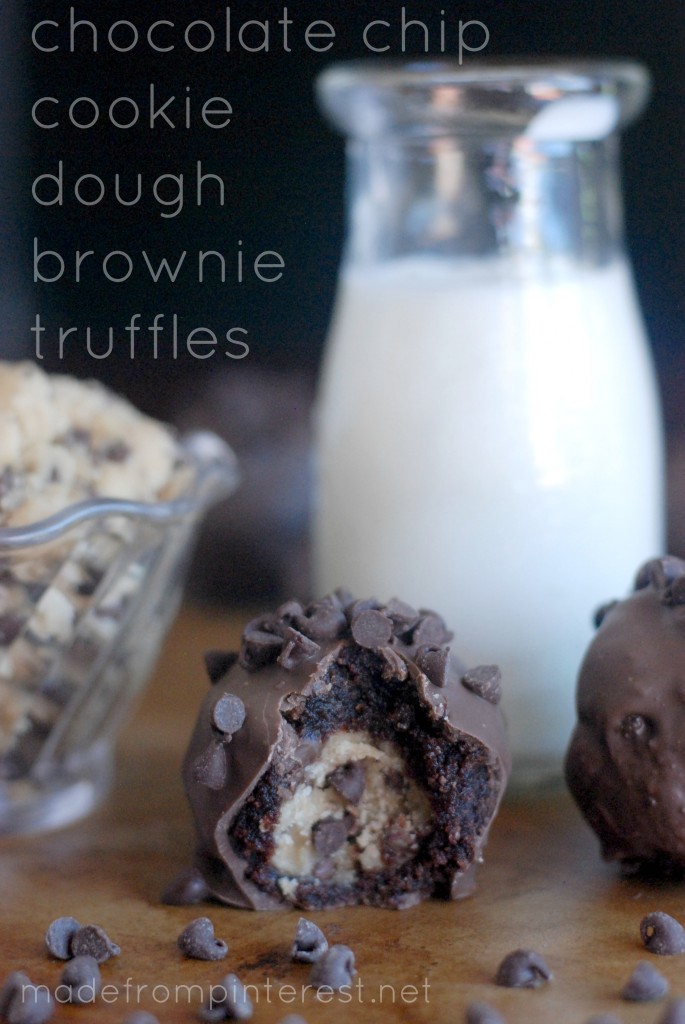 Well enough of me jabbering about these truffles. Let's get this recipe started!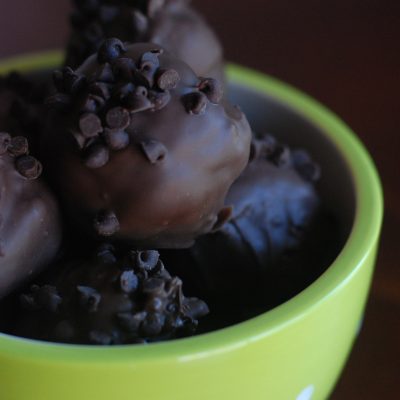 Chocolate Chip Cookie Dough Brownie Truffles
Ingredients
¾

cup

softened butter

¾

cup

brown sugar

¼

cup

white sugar

2

TBL milk

1

tsp

vanilla extract

2

cups

all-purpose flour

Pinch

salt

1 1/2

cups

miniature chocolate chips for recipe

1/2

cup

miniature chocolate chips to sprinkle on top of truffles

1

pkg fudge brownie mix

baked and cooled

1

pkg chocolate almond bark
Instructions
Bake your brownies as per directions on the box for a 9x13 pan and let cool.

In a large bowl or in your KitchenAid mixer, mix the butter and both sugars until creamy. Add the milk and vanilla until well incorporated. Add the flour and salt and continue to mix until well combined. Finally add in the 1 1/2 cups miniature chocolate chips

Line a cookie sheet with foil and drop rounded, tablespoon sized balls of dough. Freeze the cookie dough for about 30 minutes or until pretty firm.

Cut your brownies into approx 1 1/2" squares.. Flatten a brownie square in the palm of your hand. Fudgy brownies will flatten easily and retain their moisture which is why it's important to make sure you use a fudgy brownie mix rather than a cake-y one.

Take your cookie dough balls out of the freezer and place a cookie dough ball in the middle of the flattened brownie and then wrap the brownie around the cookie dough ball. If the brownie cracks, that's okay; just kind of roll it in your fingers until the brownie completely surrounds the cookie dough. After covering all of the cookie dough balls, place them back into freezer again to firm up.

Melt the chocolate almond bark according to the directions on the package. Using a fork, dip each brownie truffle into the chocolate bark to coat completely. Allow excess to drip off. Put these balls back onto your foil lined sheet and sprinkle the tops with the remaining 1/2 cup of mini chips.

These can be kept in the refrigerator in an airtight container or they also freeze really well.

You may have some extra chocolate chip cookie dough left over but since this recipe doesn't call for any eggs, you can eat the cookie dough straight from the bowl!
A big shout out to The Domestic Rebel for this great pin that I pinned! These "things" just made it into my permanent recipe book because This Pin Rocks!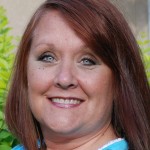 We are sharing this with:Mandys Recipe Box,A Bowl Full Of Lemons,