Hello all Made By Pinterest readers! I'm Lindsay with Frenchie and I'm really excited to be here and be the newest monthly contributor. If there is anything anyone knows about me, it's that I love creating, baking and being hilarious. I decided for my first craft here, I'd create these Kitten Ear Barrettes. I'm sort of partial to the little girl in the picture, that's my little girl Leila and can you believe she was only 2 lbs. when she was born!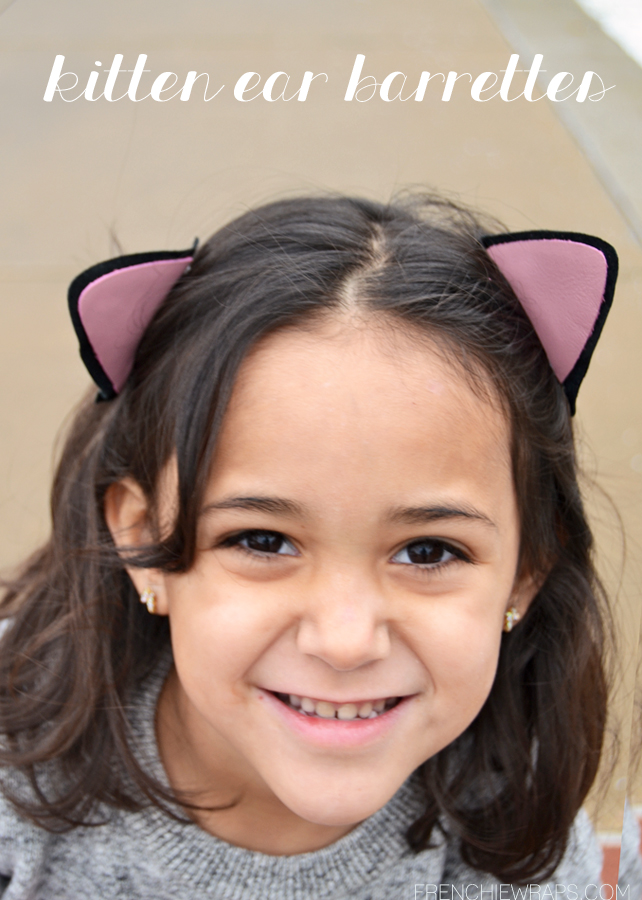 As I always search Pinterest looking for inspiration there was some super cute Kitten Ear Clips that popped out at me one day. I clicked on the link and it came to a catalogue. I'd so buy these but buying and making are two separate customers. I searched for a tutorial but all I could find were pictures of these things so I thought I'd show you guys a really easy tutorial and the was to pretty much the way not to do it! I really should have taken more time to find the right supplies but I just used what I had on hand cause sometimes that's all you can do.

I started with some leather in black and mauve. You can easily use felt or some stiff fabric that you have on hand or run to the store. You really only need about 4-5″ of each color. I used the snap barrettes but I'm telling you now – DO NOT USE THOSE – use the alligator clips that have teeth. These will really give you a grip and will help your ears stay in place much longer.

So start with cutting out your shapes. I used a shape on my electronic cutter but you don't need one of those by any means. Just eyeball it but make sure that your base width is as wide or wider than your clip, just like the picture. I cut mine before I looked at my clips – dumb mistake. Cut another piece that is going to go into the center and glue. I suggest hot glue or E6000 with a fine tip.

You'll now want to adhere them onto your clip with the hot glue or the E6000. I just adhered the black part and I recommend that if your felt or fabric is extremely thick, either sew a small stitch or glue it so that it will stay folded upwards. Now, you can just wait for it to dry and you're done, ready to wear! I especially think these are cute on little girls but they are definitely hip to wear with someone in their 20's.

I hope that if you have questions, you'll ask. Thank you so much for stopping by and I'd love for you to follow me on Instagram, Pinterest or Facebook. I'd love for you to stop by my blog and see what's happening over there too!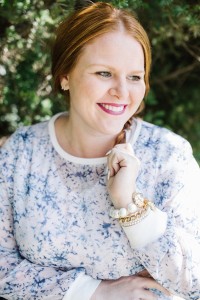 XOXO, Lindsay
Make sure you check out some of my other projects too!
This great post has been shared with Living Well Spending Less and Whipperberry.