Have you ever traveled outside of your home country?
When I graduated from high school, I was accepted as an ambassador for the People to People Organization. The goal of People to People is to provide a global awareness experience for teenagers and also to give the youth in other countries an opportunity to interact with the youth from America.
During this trip, I visited 7 countries in six weeks and had the amazing experience of going to Czechoslavakia when it was still behind the Iron Curtain. What an impression it made on me as we waited on the bus while going over border. We were not allowed to take pictures of the border so the grey chain link fence, the barbed wire and the guard dogs sniffing out our luggage is forever ingrained in my brain.
Once past the dreary border, this country is beautiful, lush and green. I enjoyed my quick weekend there and had many opportunities to speak to the youth in this country. These conversations centered around the limitations and restrictions of their country and of their desire to live a better life somewhere else. At my young and impressionable age, these discussions made me feel so grateful for all of the freedoms that I grew up with and enjoyed on a daily basis.
As Memorial Day is fast approaching, my thoughts always turn to this experience and my feelings for my country once again swells in my heart. What better way to celebrate Memorial Day than to make this Layered Patriotic Drink that I pinned from
In Katrina's Kitchen!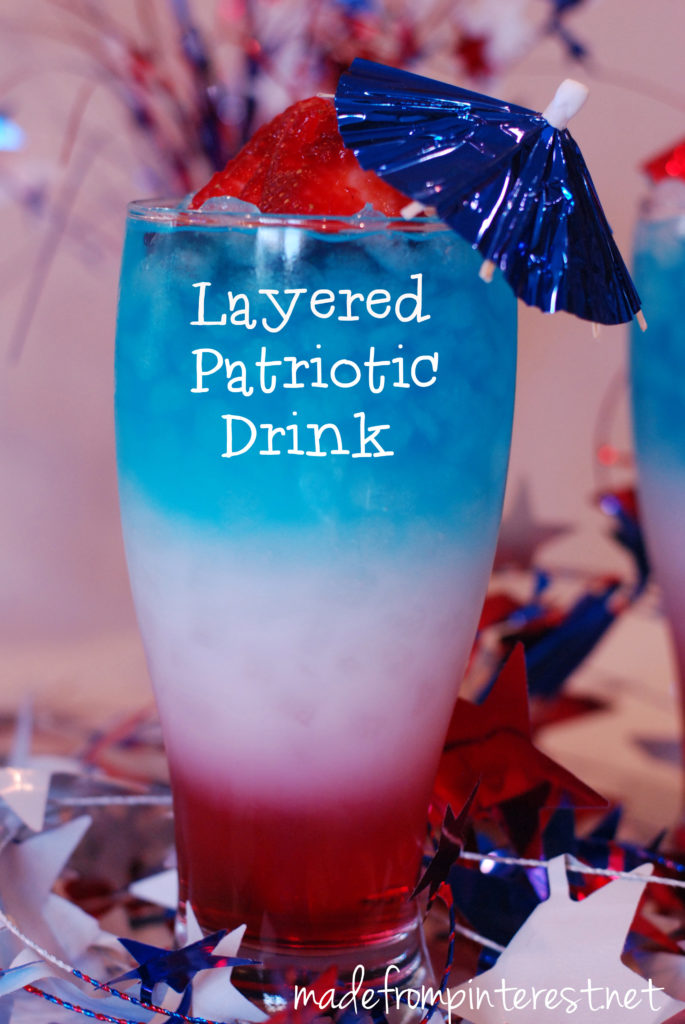 The trick to this drink is the sugar content in the beverages. You can make this drink in any color just as long as the drink with the heaviest sugar content goes in first and then have your drinks get lighter and lighter in their sugar content. This drink was made from Cran-Apple juice, a Sobe white Pina Colada drink and a Gatorade G2 Blueberry Pomegranate drink.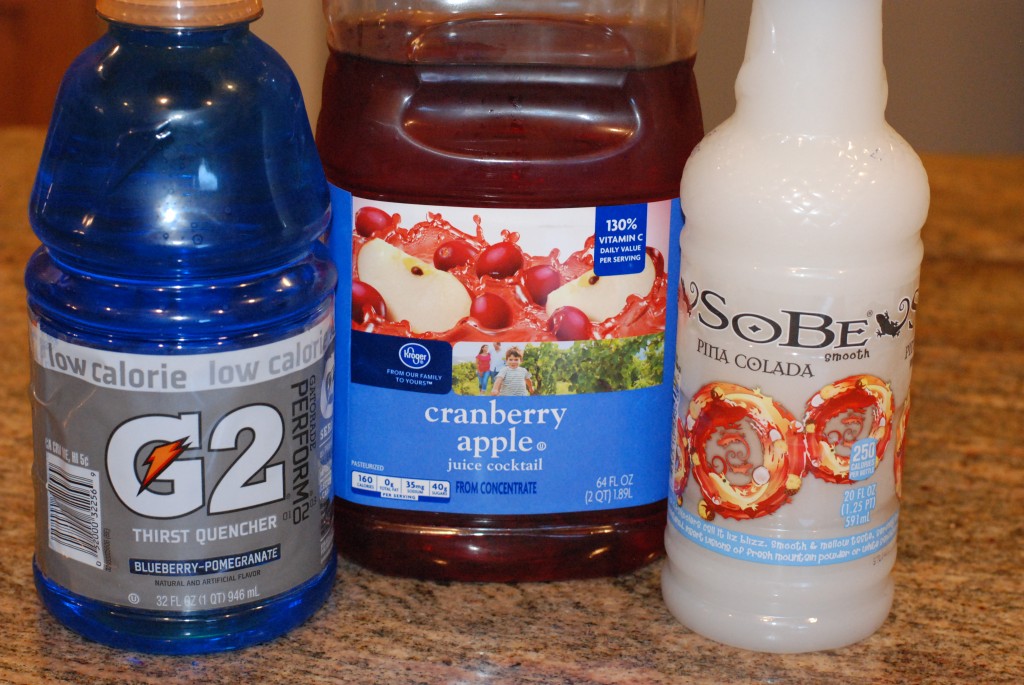 First fill your glass with ice:
Next pour the Cran-Apple juice until you reach your desired level. I poured mine close to the glass so that all of the ice didn't turn the color red.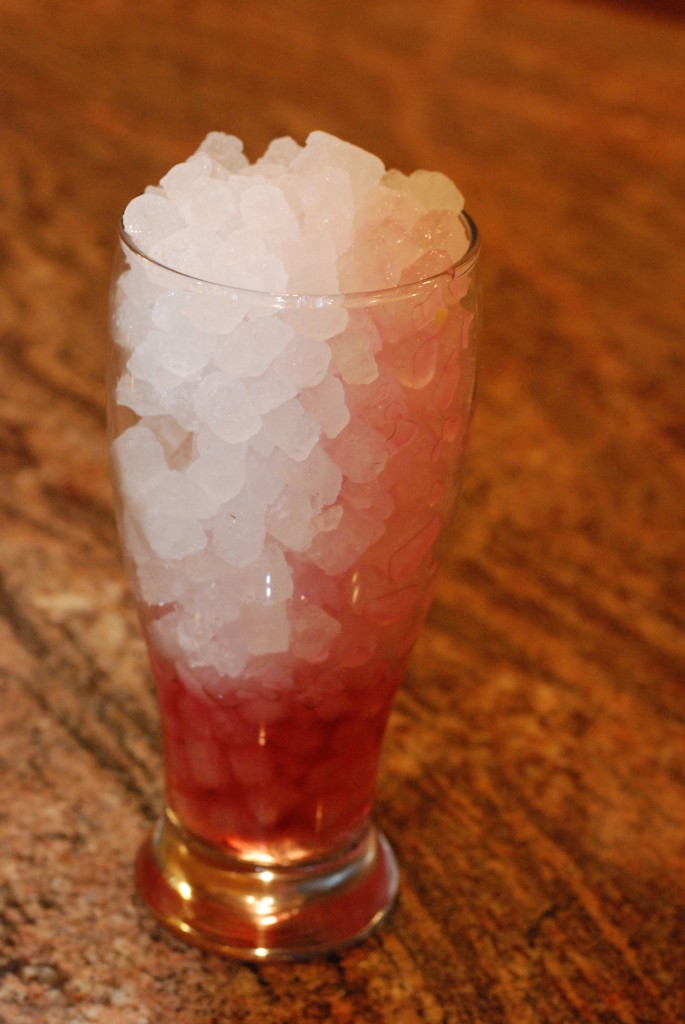 The next lightest weight in grams of sugar is the Sobe . Because the Cran-Apple juice has the heaviest sugar content it will stay at the bottom of your glass. Go ahead and pour the Sobe in!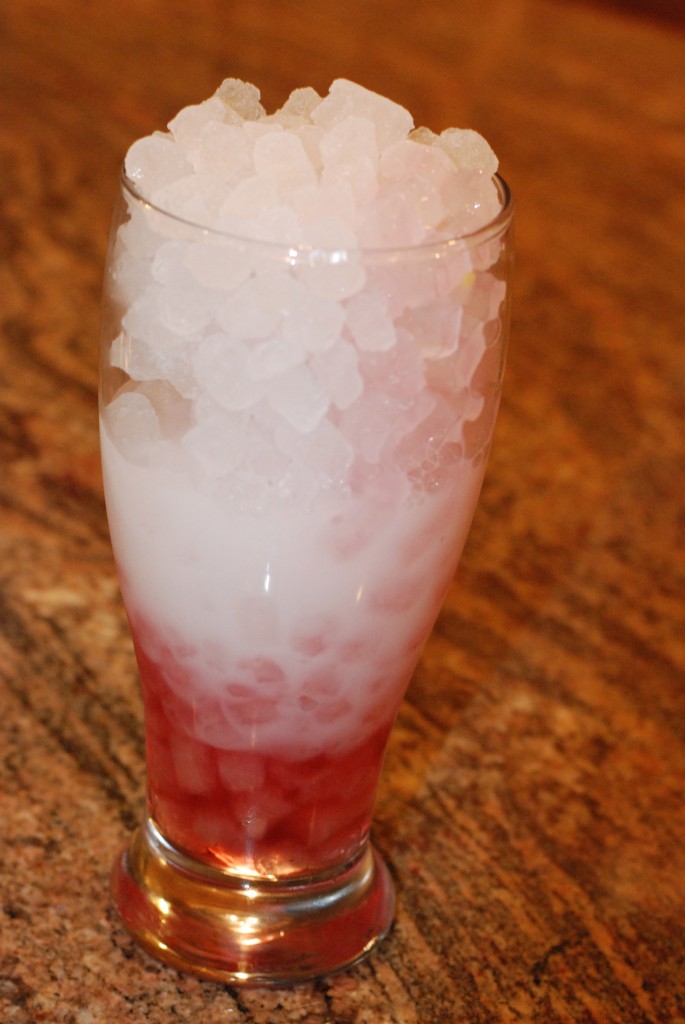 And the drink that has the lightest sugar content is the Gatorade so pour that in to top off your drink and your drinks should look like this!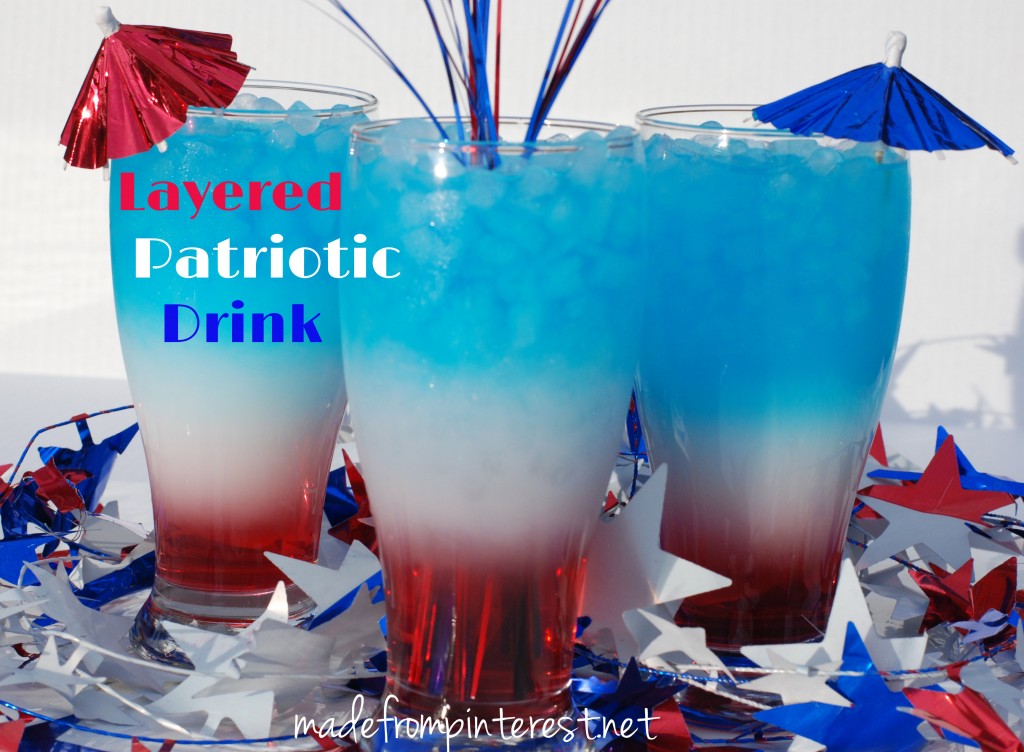 Take some time this weekend to think about and appreciate the freedoms that we enjoy each and every day no matter what country you are in!
Cheers from madefrompinterest.net!
This Pin Rocks!

Today's Link Parties!