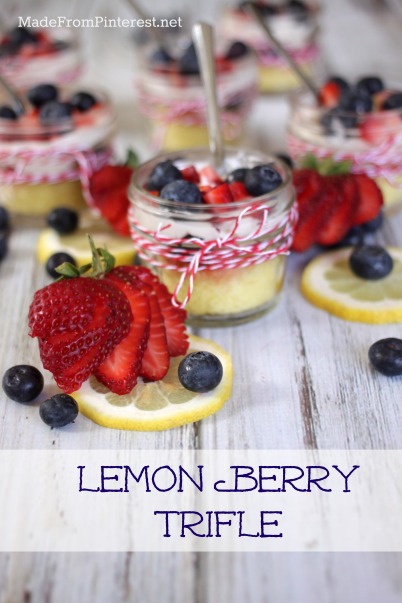 My momma loves lemon! She has been here visiting for three weeks and it has gone by way to fast. We like food in our family, as you can see by all the recipes we three sisters like to test out. When Mom comes to visit me, we eat food, buy food, shop for food, talk about food, share food, make food, and eat food at restaurants.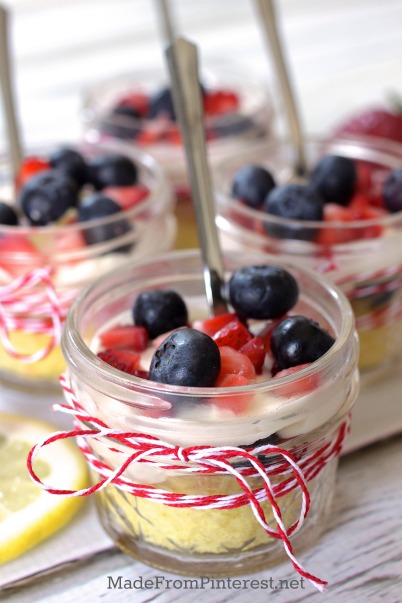 The other day at Costco, mom was showing me some of her favorite Costco foods: lemon bars, lemon cookies, lemon cake and lemon pie. So before she leaves me and heads back to Debbie's house, I decided to make her something lemony. Food has always been one of the ways I express my love, and if how good this tastes is any indication, I love Mom a lot (Dessert aside, I really do think you are amazing Mom!)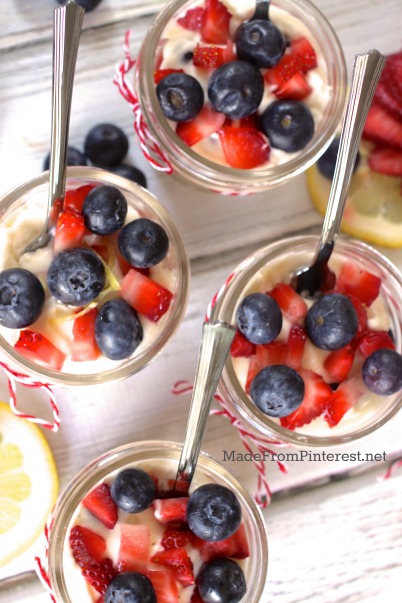 I have inherited Mom's love for lemon desserts. We like lemon flavored sweets in bowls, in glasses, on plates, but especially on our forks and spoons and definitely in our mouths. I decided to add mason jars to the list. After seeing all the great ideas for food in Mason Jars at By Stephanie Lynn, I felt inspired to put this dessert into little mason jars. It makes it the perfect portable treat for cookouts and picnics. Just put a lid on it, put in the cooler, and you are ready to go! I love the down home country presentation for this dessert. Can't you just imagine eating this while sitting on your porch swing? Or on the veranda? At a picnic table?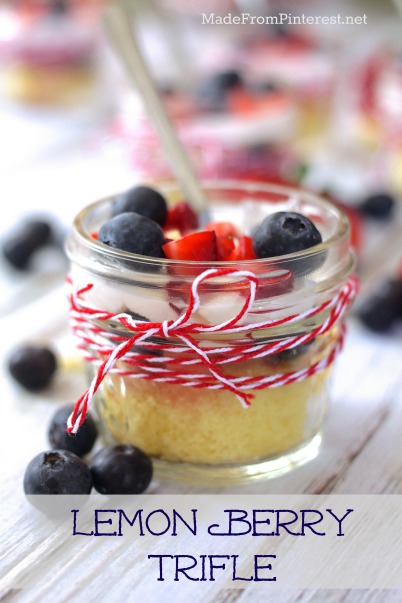 When I saw this recipe for Lemon Curd Whipped Cream at Carrot or Cake, I knew I was going to be putting it on all kinds of things. This Lemon Berry Trifle is one of my favorite ways to use it, but don't stop there. It is good on pancakes, waffles, berries, and almost anything that is good with whipped cream is good with Lemon Curd Whipped Cream. Say yes to berry cobblers, Brown Betty's, cupcakes, and how about shortcakes? Yes, yes and yes! This Pin Rocks!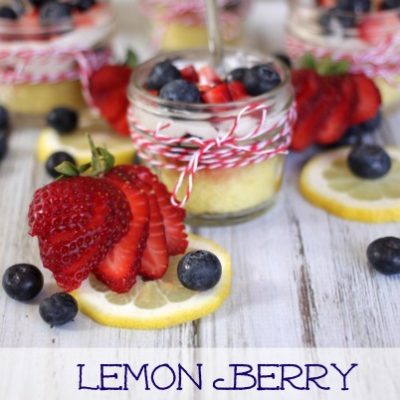 Lemon Berry Trifle with Lemon Curd Whipped Cream
Ingredients
1

box lemon cake mix prepared according box direction baked in a sheet pan

1 1/2

cup

strawberry jam - freezer jam or best quality jam

2

cups

whipping cream

1

cup

lemon curd - keep cold in the refrigerator

2-4

Tablespoons

powdered sugar

strawberries

blueberries
Instructions
Chill bowl for whipping cream while baking the cake.

After cake is baked about 15 minutes and cooled completely, spread jam evenly over entire cake. Do not spread jam on cake while warm, it will get runny and make a mess.

Whip 2 cups whipping cream to 1 cup lemon curd with 2 Tablespoons of powdered sugar in a chilled bowl. Add more powdered sugar to taste.

Cut small rounds to fit in your mason jars. Layer one slice of cake, berries, whipped cream and more berries to top.

If using larger jars, layer again.

Makes 30-40 small (4 ounce) jars and 15-20 medium (8 ounce) jars.

To take to a picnic or cookout, put lids and bands on, place and cooler and you are good to go!
Notes
For a quick and easy presentation you can layer the whipped cream and berries on top of the cake right in the pan!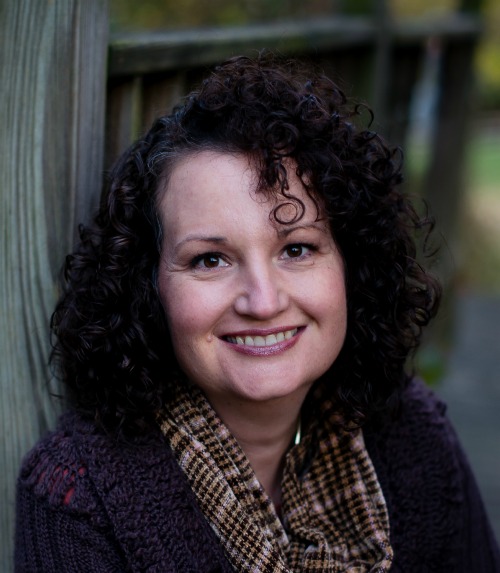 If you love lemon as much as Mom, don't miss these recipes: Lemon Curd Tarts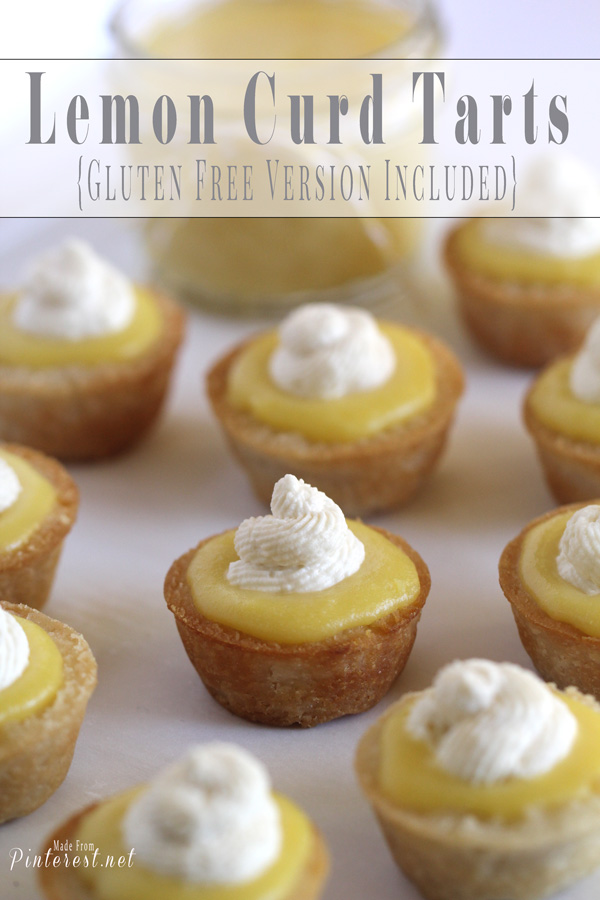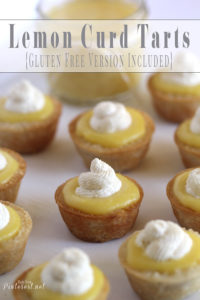 Lemon Rice Krispie Treats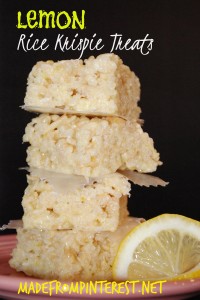 Frozen Raspberry Lemonade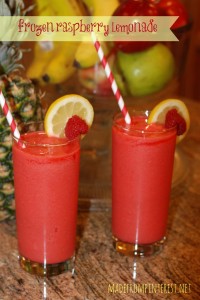 We're sharing this post with: