DIY Wool Dryer balls? What are they and why would I want to make some? Those were my thoughts when I found this pin from Holly Gray at Caleigh's Corner. My second thought was, loving the idea of not having to purchase dryer sheets, even better, I like the idea of not finding used dryer sheets on the floor in the laundry room, or on the floor in my kids bedrooms. Thought number 3, as a crocheter it seems odd to use a couple wonderful skeins of 100% wool yarn for something other than a fun crochet project. My fourth thought was, I'm already a fan of essential oils these are starting to sound like a good idea. Then I decided to stop thinking and give these a try.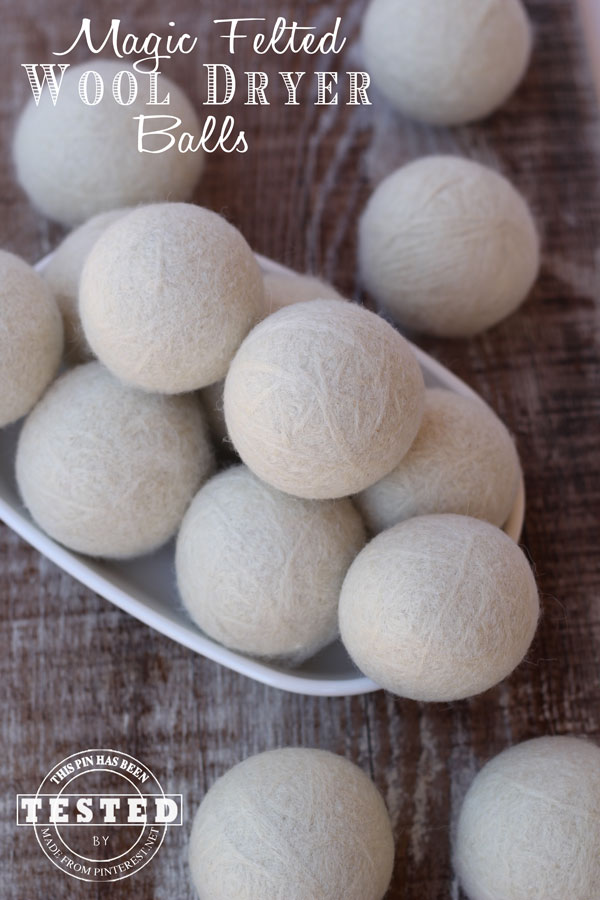 In addition to not having used dryer sheets floating around your laundry area they also:
use up to 20% less drying time = 20% less electricity!
chemical and dye free
natural fabric softener
earth friendly
natural static remover
low maintenance, just leave them in your dryer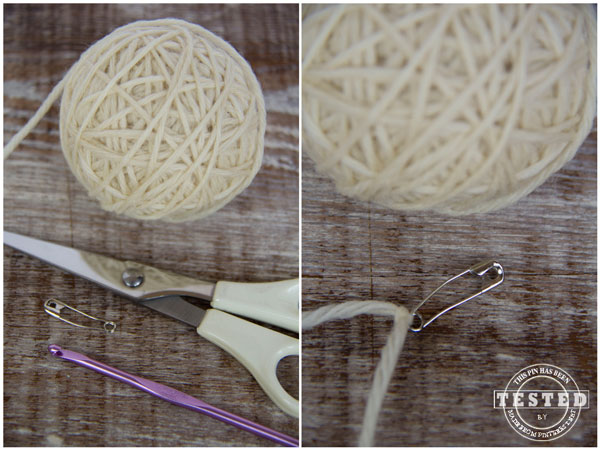 Let's make some Magic Dryer Balls. Here is what you will need:
100% wool yarn. Any yarn that is a blend will not work.
pair of scissors
yarn needle, crochet hook or safety pin
knee high pantyhose
a pot of boiling water
your washing machine
To start: 1) Wrap your yarn around a three fingers about 15 times. 2) Turn your yarn and wrap the opposite direction 15 more times. 3) Squeeze the two bowed ends together. 4) Continue wrapping in a circular motion making a tennis size ball.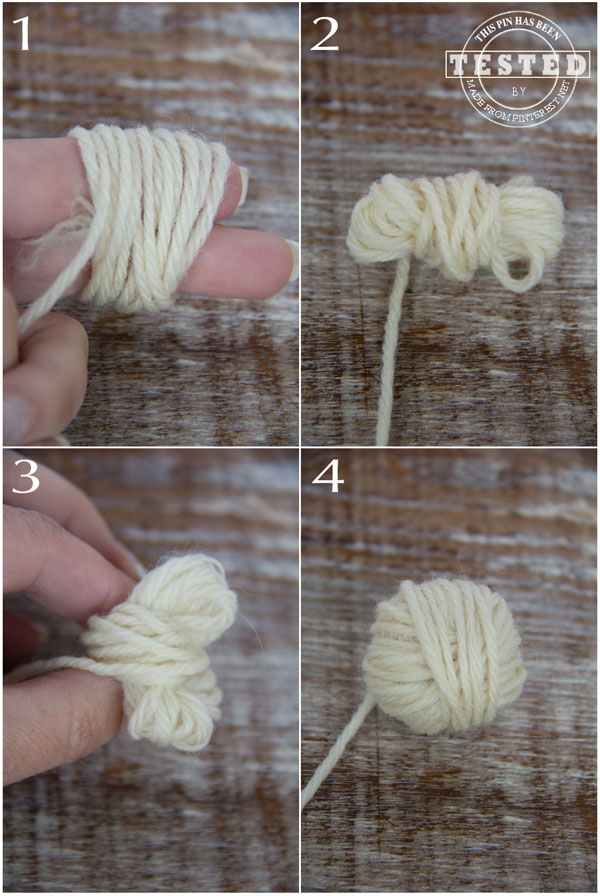 Once your dryer ball is the desired size, use a yarn needle, crochet hook or safety pin to weave the end of the yarn by tucking it in back and forth very tightly until the end of the yarn does not show.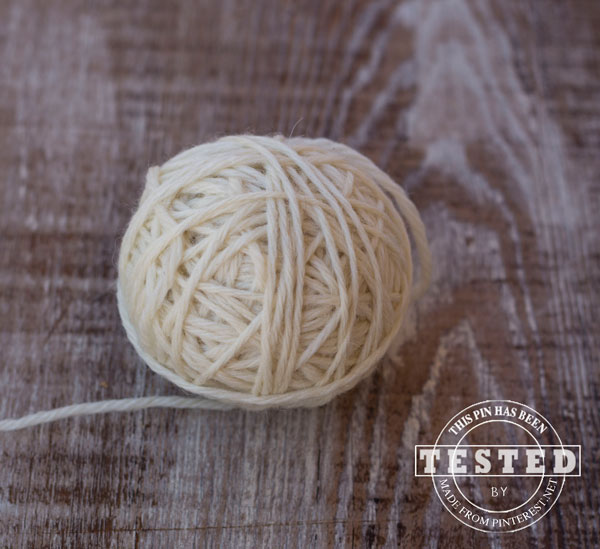 Holly said she made quite a few different size dryer balls and the size she likes the best is the size of a tennis ball. I choose to make mine the same size.
Now you are ready to place the wool balls into some knee high panty hose. It is important that you place one yarn ball into the panty hose and tie the knot as tightly as you can. Place the next yarn ball in and tie another tight knot, keeping your knots as tight as possible will make sure that the balls retain their round shape. Make sure that no part of the wool yarn from one ball is touching one of the other balls.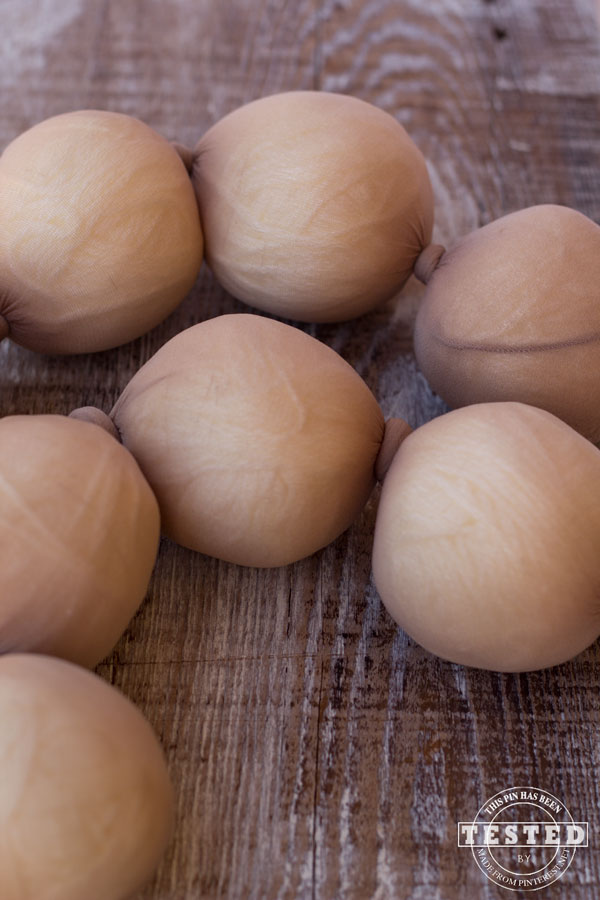 Your next step is to boil a pot of water and soak the prepped yarn balls for about 10 minutes before throwing them into your washing machine.
Holly said at this point she starts a load of laundry using the hottest water cycle, she then tosses in the boiling water and the yarn balls in with the load of laundry. Washing them with a load of laundry helps them to keep their shape. Towels are a good option because the water has to be on it's hottest setting.
Depending on the yarn you have chosen you may have to run your yarn balls through the washer several times. You will know they are done when you can run your fingers over the wool balls and not be able to move any of the strands. This is what felting is, the wools just melts together.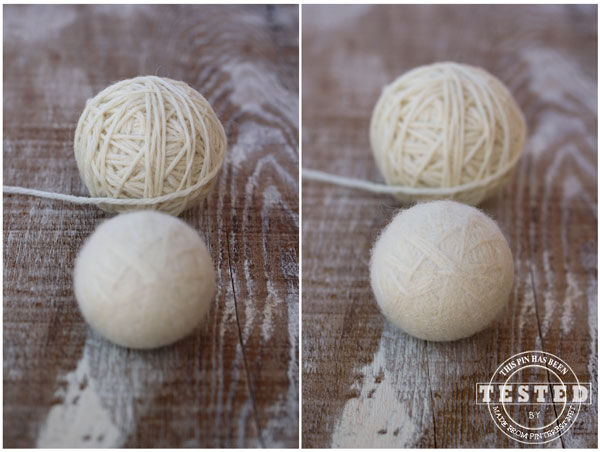 Throw your dryer balls in to the dyer to further the heating process. You do not have to keep them in the panty hose when they go into the dryer, I left mine in just in case! When they were done some of my wool balls had felted themselves to the panty hose. It took a little extra work to remove them and then they were fine.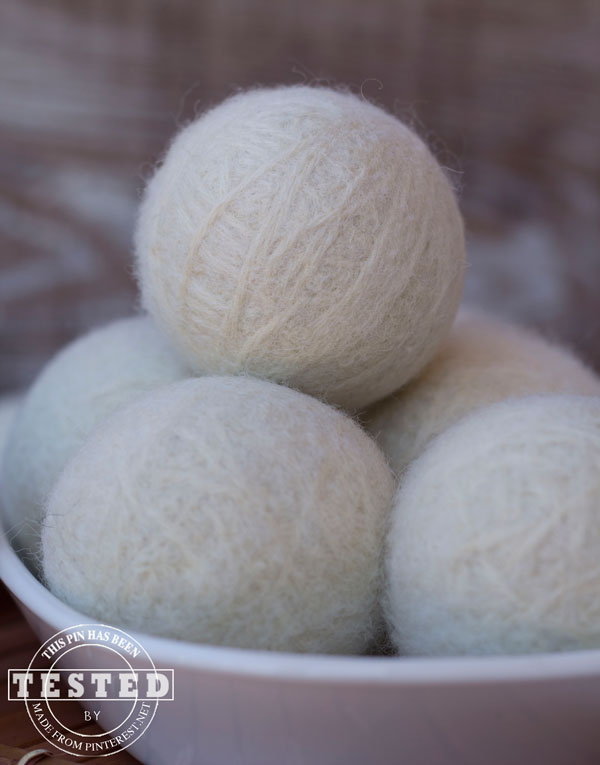 Now all you need is a few drops of your favorite essential oils and leave them in their new home which is your dryer. Your magic yarn balls should last for several years. After time they may loose some of their wool softening your clothes as the go.
If you like the idea of these magic dryer balls but do not want to go to the work of making them yourself, head on over to Holly's Etsy shop where she makes them for you! Make them for yourself or make a set and give them as a gift. Either way…….
This Pin Rocks!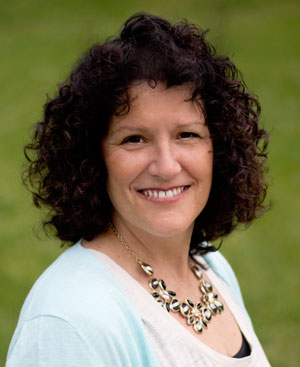 We're sharing this post with: