These Lemon Ricotta Dessert Stacks are a elegant fun dessert you can whip up quick! Instead of using puff pastry for the flower layers I used flour tortillas made by TortillaLand. They are uncooked tortillas made with healthy ingredients you buy in the refrigeration section of your grocery store. You can bake or fry them at home for that yummy homemade taste. This is the second recipe I've created with TortillLand tortillas. Check out my first recipe Salted Chocolate Caramel Tortilla Chips. Bet you never knew how versatile tortillas could be!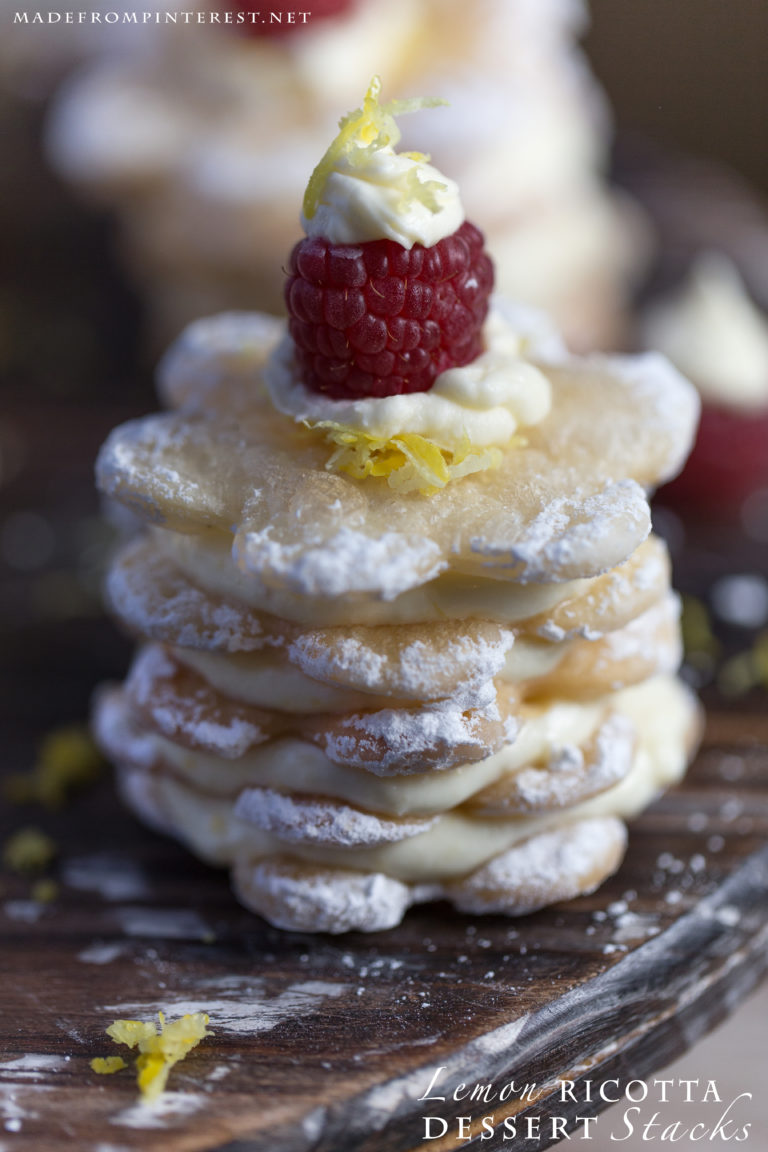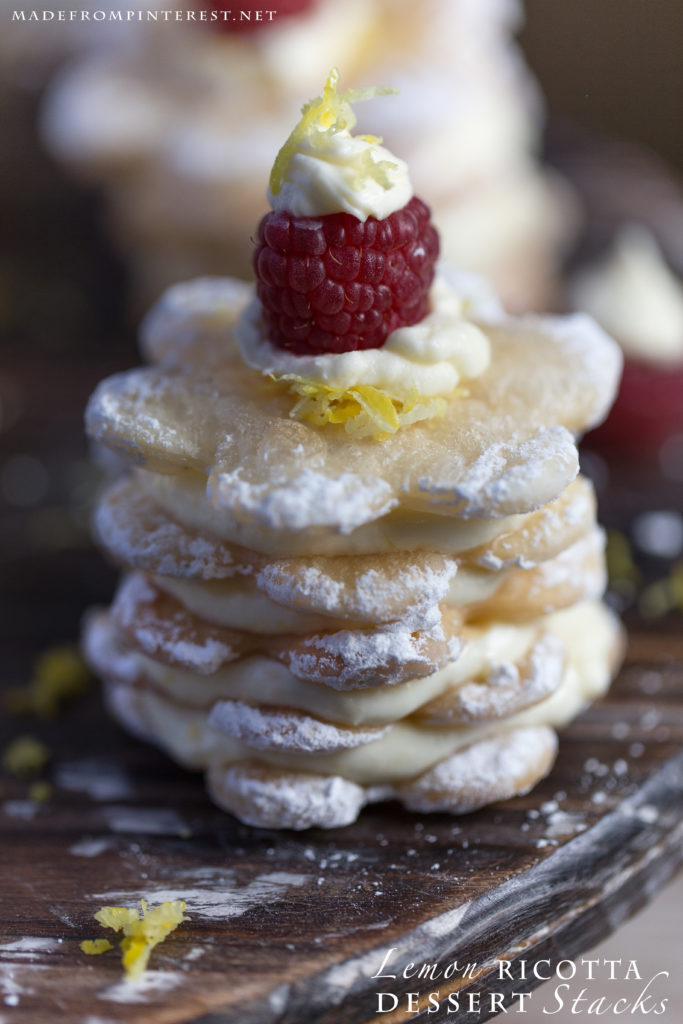 I fried the tortillas for these Lemon Ricotta Dessert Stacks. They turn out best for if you poke holes in them with a fork before frying. I also used a fork to press down on them while frying so they wouldn't have bubbles or get too puffy. You can cut down on calories by baking them instead. Again I would recommend poking holes in them with a fork before baking.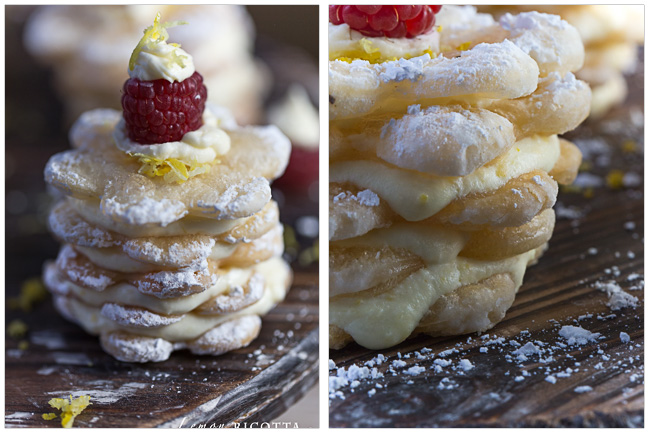 Assemby is quick and easy; you can leave them in the fridge covered for up to 24 hours before serving. If you want to get really festive you could add red and green sprinkles and they would like little mini Christmas trees!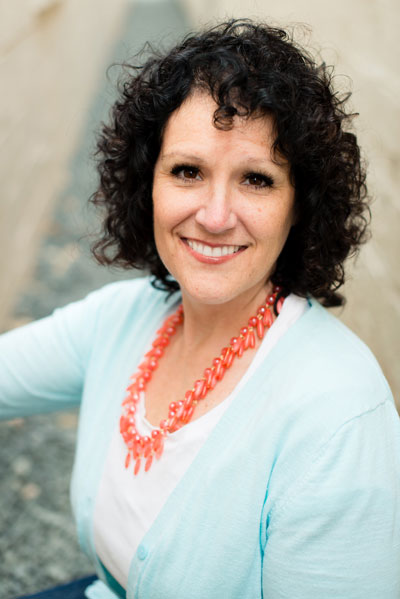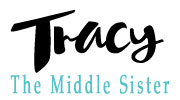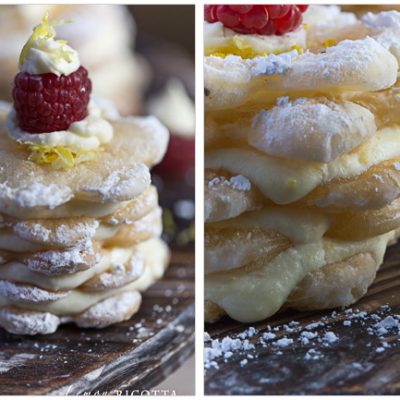 Lemon Ricotta Dessert Stacks
Ingredients
1/2

cup

whole milk ricotta cheese

1 - 3

tbls

powdered sugar

use 1 to 3 tbsp depending on how sweet you want your filling to be

3/4

tsp

lemon juice

zest of 1 or 2 lemons - I like two lemon zests for extra tartness

1/4

cup

cold heavy cream - for ricotta mixture

1/4

cup

cold heavy cream to fill raspberries and top of dessert cups

1

package TortillaLand flour tortillas

extra powdered sugar for dusting

fresh raspberries for the top of your dessert cups
Instructions
For the Filling

In a mini food processor or blender combine the ricotta, powdered sugar, lemon juice and zest. Blend well.


Whip the whipping cream until stiff peaks form and fold into the ricotta mixture.


For the Flour Flowers


Stack 3 TortillaLand tortillas on a cutting board, use a flower cookie cutter to cut out 5 flowers per dessert cup.


Use a fork to poke six holes in each flower. Fry in hot oil until golden brown.


Lay on paper towels and blot off excess oil. Allow to cool completly


For assembly

Dip the petals of the flowers in powdered sugar.


Put a spoonfull of lemon ricotta mixture on one flower flour tortilla. Place another flower flour tortilla over the lemon ricotta mixture. Repeat until you have 4 layers.


Place a small cluster of lemon zest on the top flower flour tortilla, add a dollop of whipped cream.


Slice a very small piece off the bottom of each raspberry so they will sit evenly on top of your dessert cups. Fill with whip cream and top with a small amount of lemon zest. Place filled raspberry on top of the lemon zest and whipped cream dollop.


Place in refrigerator until ready to serve.