This incredibly delicious post is sponsored by Lindt HELLO. All opinions are 100% mine. I loved tasting a piece of every Lindt Hello chocolate shown below.
The first time I said "HELLO" to my husband was….
at a dance…
when he was on a date…
with my roommate!
They had been dating for awhile and my other roommate and I had heard all about "Roger". He had fixed her car, brought her flowers, made her dinner and treated her like a queen. But she was telling us "I'm just not sure about him". When I met Roger at a dance for the first time I said "Hello", then I turned to my other roommate and said "this is Roger"? He was tall, dark, handsome and had lovely muscles everywhere. Seemed pretty clear to me that Roger was the complete package.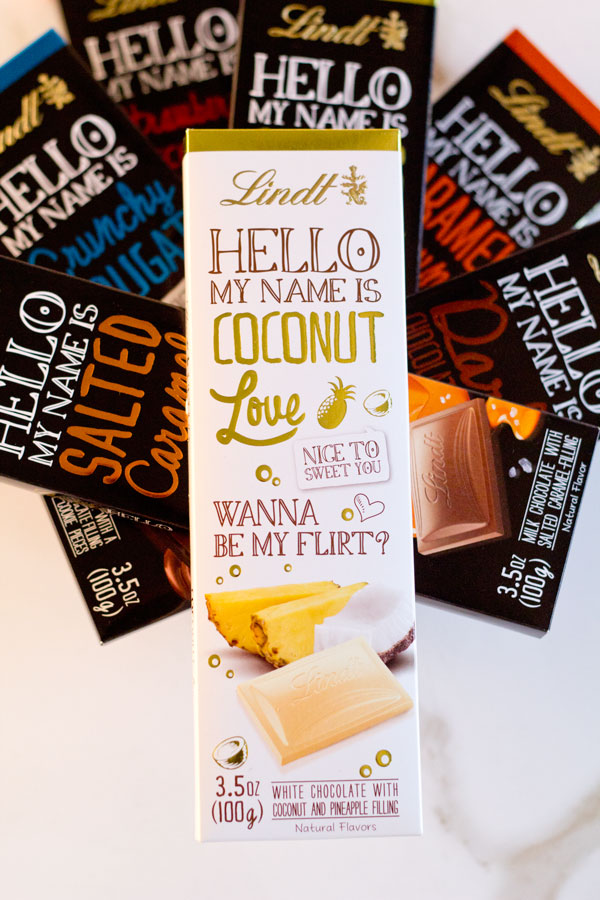 My roommate and Roger dated for awhile and eventually they parted ways. Roger went on a two year mission for our church and when he got home Roger and I said "HELLO" again and then he said "will you marry me?" I said "yes!" and our next five "HELLO"S" came as each of our 5 beautiful children were born. The years passed and then we said "HELLO" to our wonderful son-in-law. Not long after that we began the sweetest of sweet "HELLO"S" when our beautiful granddaughter (Muffin to us) was born. Follow the chocolate trail to below to meet each one of them!

You just never know the chain of events that can come from doing something as simple as saying "HELLO". Lindt is making easier than ever with their new trendy "HELLO" line of chocolates.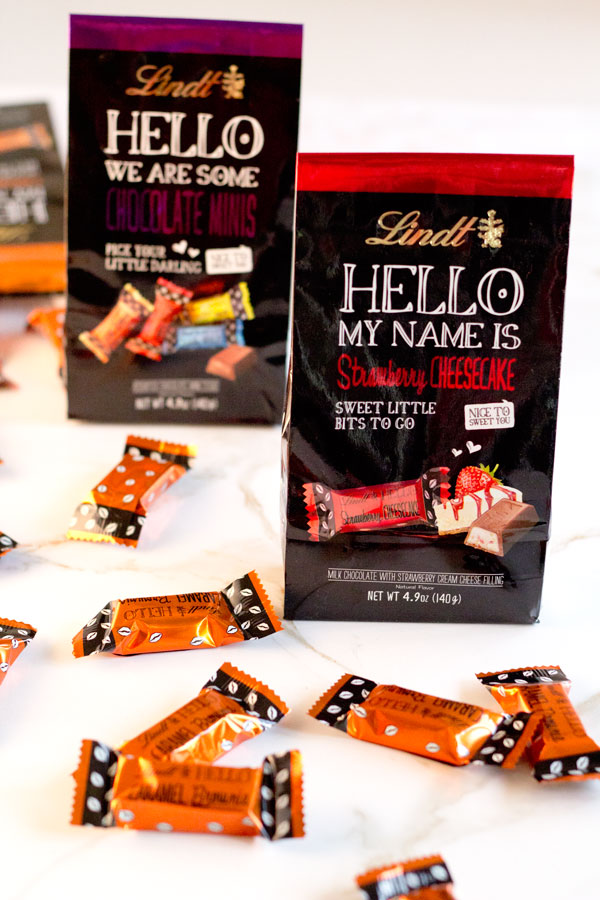 I love these Crunchy Nougat, Strawberry Cheesecake and regular Hello mini sticks. My fav?…..the Strawberry Cheesecake!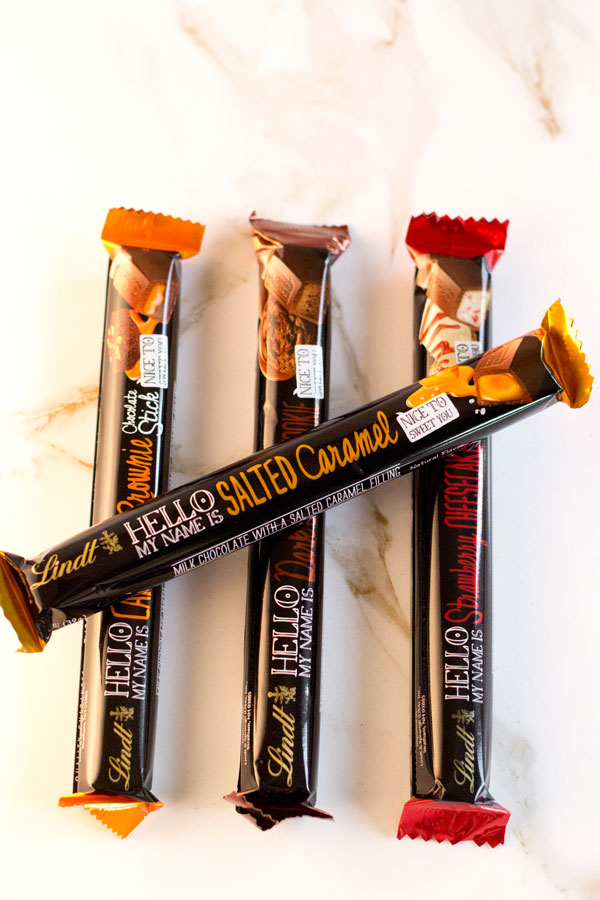 Their Mini sticks come in the most amazing flavors: Salted Caramel, Dark Chocolate Cookie, Hello Strawberry, Caramel Brownie, Nougat Crunch and Cookies & Cream. The Salted Caramel stick about did me in…..HEAVEN!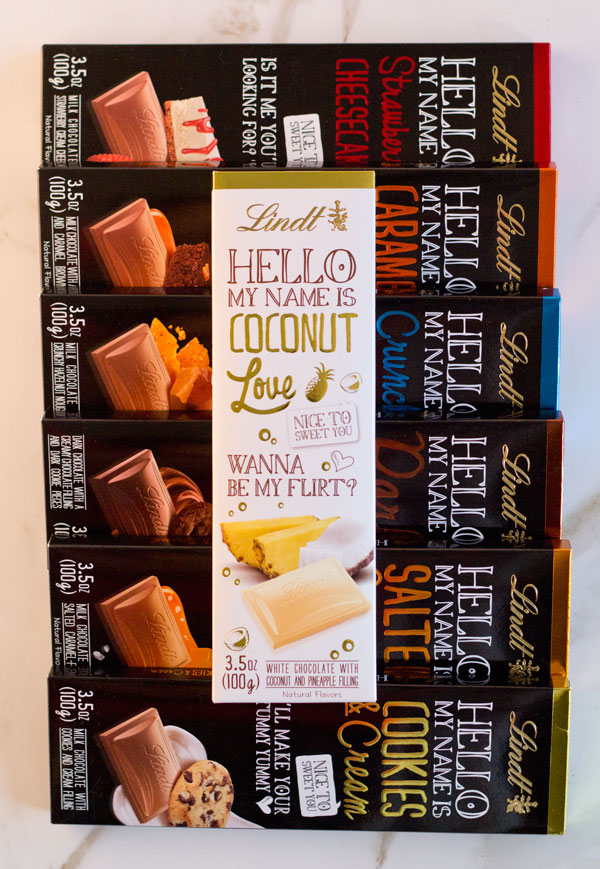 When it comes to variety Lindt went all out. Their classic HELLO Bars come in, Salted Caramel, Dark Chocolate Cookie, Crunchy Nougat, Cookies & Cream, Caramel Brownie, Strawberry Cheesecake, Coffee Blast and Coconut Love flavors.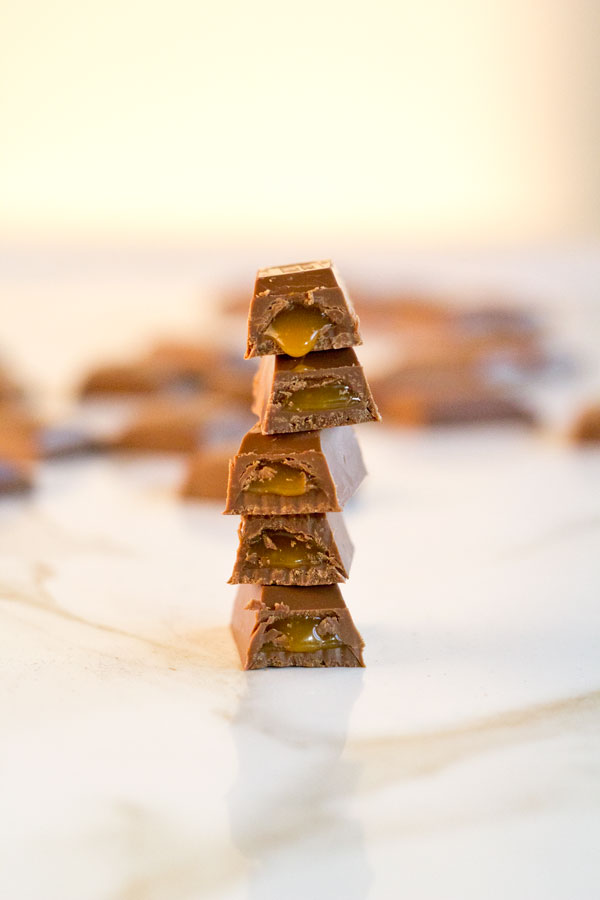 How can you pass up temptation like this?
Enter Lindt's Sweet Connections Sweepstakes for fun prizes and yummy Lindt HELLO chocolate! Entering is easy! Go to HELLO Sweet Connections Sweepstakes Page and enter your email address. Enter daily to win any of the weekly prizes.
Sept. 24 – 30: Girls Just Want to Have Fun Giveaway – Enjoy a shopping spree with the girls + yummy Lindt chocolate
Oct. 1 – 7: Sweet Staycation – Lindt HELLO treats you to a pampered night at home – movies, books + chocolate
Oct. 8 – 14: Besties Reunion – Reconnect with your best friend for a day at the spa + Lindt HELLO chocolate to sweeten the deal
3 Weeks of Prizes – Enter here each week!
* No purchase necessary. Open to legal residents of the 50 U.S. & D.C., 18 years or older (19 in AL or NE and 21 in MS). Void where prohibited. See Rules at for weekly sweepstakes entry periods, prize descriptions, odds and other details. Ends Noon on 10/14/14. Void where prohibited. Sponsor: Lindt & Sprüngli (USA) Inc., One Fine Chocolate Place, Stratham, NH 03885.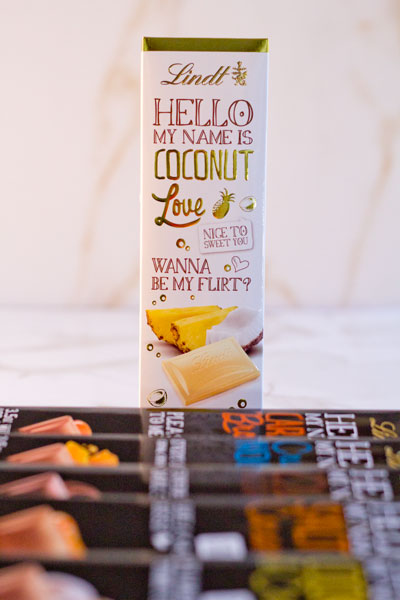 Follow Lindt's "It Started with HELLO" series!
Lindt Chocolate partnered with Ashley Tisdale to co-produce their video "It Started with HELLO" . This is a fun, romantic comedy video series capturing your favorite YouTube personalities making their first connections. Lindt allows you to choose the ending to each episode!
"It Started with HELLO" video web-series schedule.
9/12: Teaser Video
9/18: Episode One
9/25: Episode Two
10/2: Episode Three
10/9: Episode Four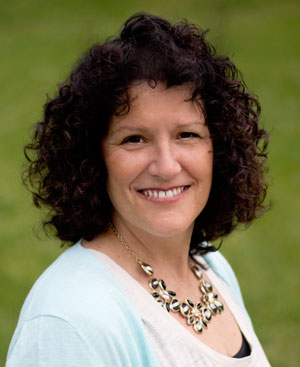 We also shared this post with: Living Well Spending Less, Skip to my Lou, and Whipperberry