Household Ammonia. Some people have used it for household cleaning for years and won't use anything else. It works wonders when used to clean stove burners, ovens and BBQ grills. What makes cleaning with household ammonia so wonderful? It does all the dirty work for you! (pun intended).
I love using ammonia to clean because it is inexpensive, saves me time, money and effort. However, not everyone appreciates the magical cleaning powers of ammonia the way I do.
So, this post is for anyone who is looking for a non-ammonia method for cleaning your BBQ grill.
When I did my post about how to clean your BBQ grill with ammonia, I only cleaned on half of the grill, so I could take a before and after picture. I got busy and forgot to clean the half that I left uncleaned for the before picture. Oops!
But as it turns out, that was a blessing in disguise because now I can use it to try this non-ammonia cleaning method!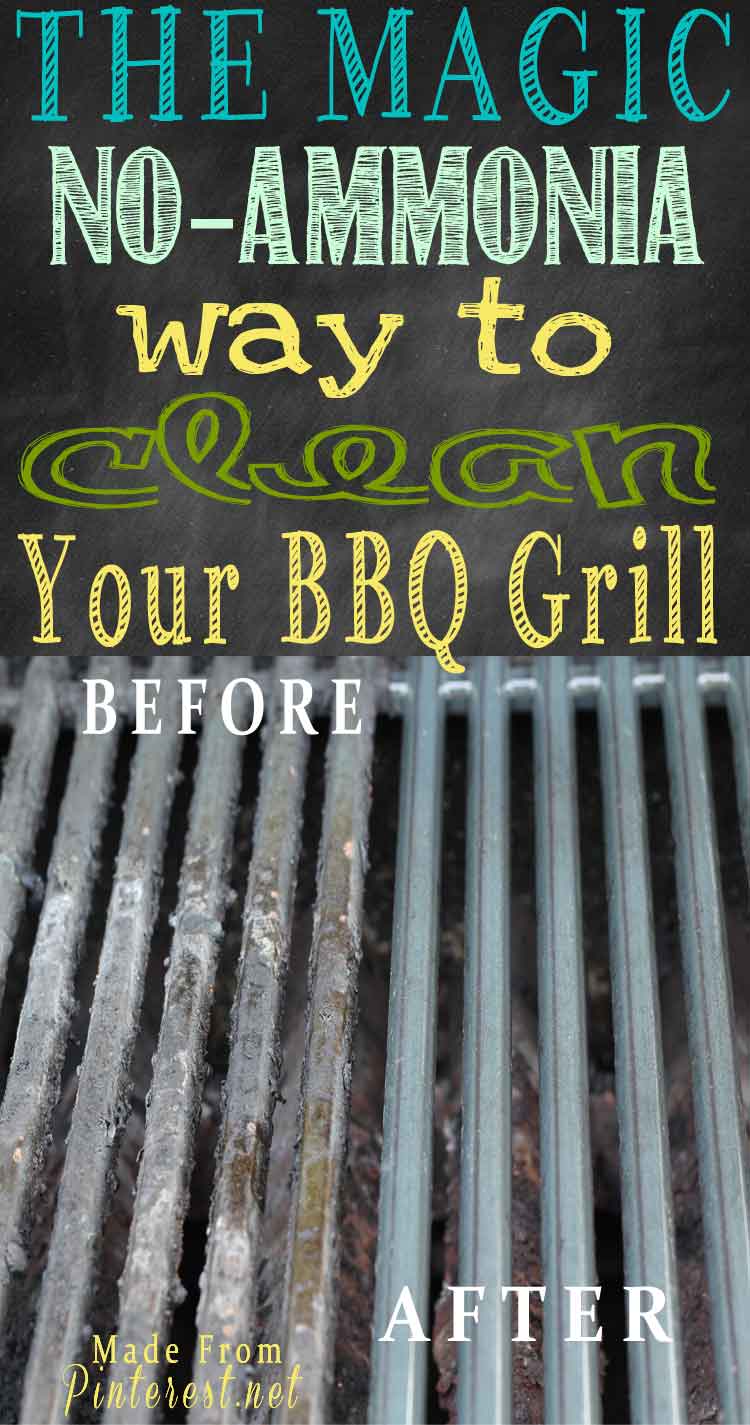 Its quite simple actually. Place your BBQ grill on the top rack in your oven and place a cookie sheet or foil on the rack below your BBQ grill to catch any of the yucky stuff that might fall through. Set your oven to 500 degrees and let it "cook itself clean" for one hour. Let it cool off before handling.
Here is the trade off from the ammonia method – instead of the strong odor of ammonia, you might get a smoky kitchen. You can avoid most of the smoke by opening a few windows and turning the fan on over your stove. Problem solved!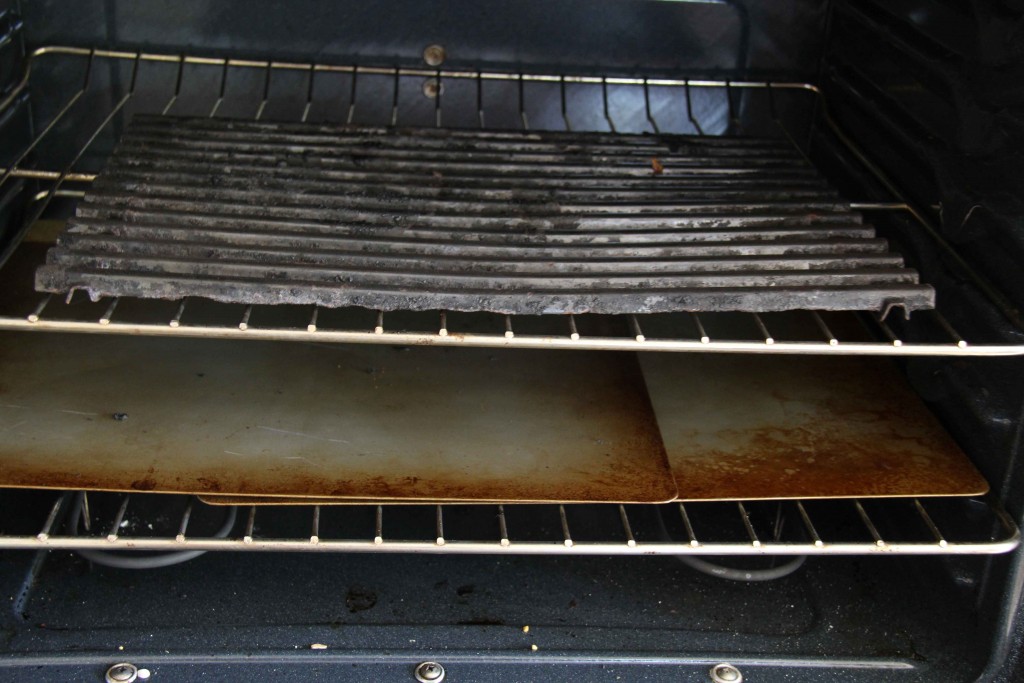 Once your grill has cooled, you will notice it looks very similar to the way it looked before you put it in. Don't be fooled. What was crusted on gook has now become ash, and most of it can easily be brushed off. After you brush off the ash, give your grill a quick wash off with some Dawn dish detergent and hot water.
Here is how my grill looks after cleaning. Don't judge my old BBQ too harshly! The light spots you see are wear and tear, pretty obvious it's time for us to upgrade to a new grill! Sadly this is the cleanest my BBQ grill has been in years!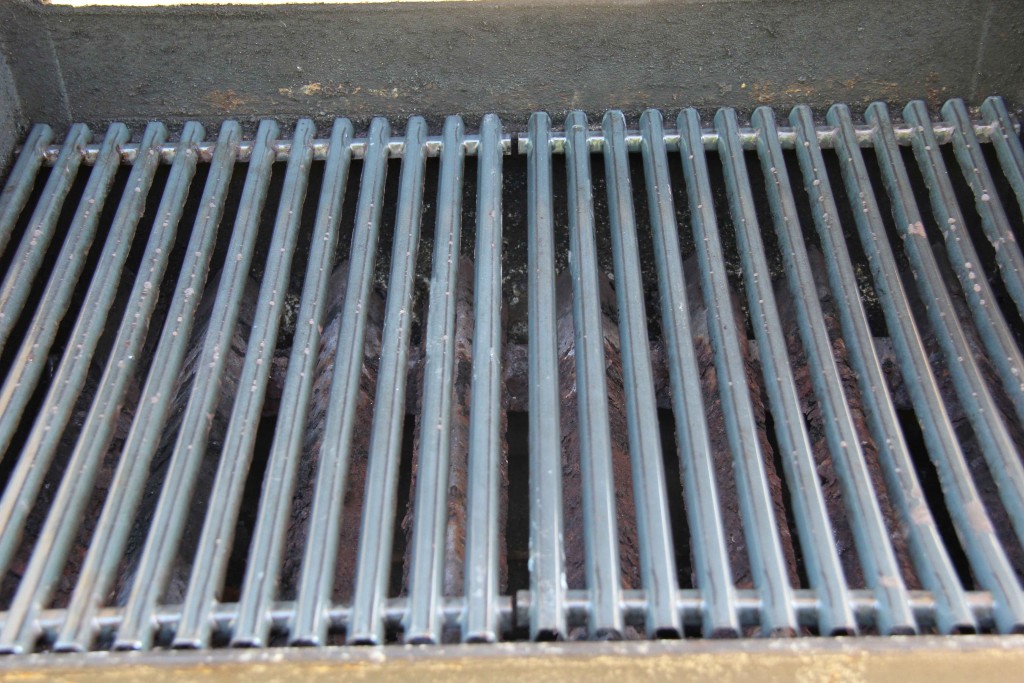 I had a few very stubborn areas that required a small amount of elbow grease. Other than the stubborn spots, this method worked almost as well as well as the ammonia method. So if you have adverse feelings towards using ammonia to clean your BBQ grills, I just have to tell ya that……
This Pin ROCKS!
Check out how to clean your oven, stove burners and yes BBQ grills with ammonia.
Link Parties: Living Well/The 36th Avenue/House of Hpeworths/Chocolate,Chocolate and More/A Glimpse Inside/Katherines Corner/Easy Living Mom/The Real Think with the Coake Family/52 Mantels