Earlier this month, I posted about how to make your own vanilla. My 50 bottles are still happily steeping in the recesses of my garage, every day getting a little darker until they are ready to give as gifts for Christmas. It's not too late to make them if you start now. Check out this post.
I still need to make a cute label for them and wasn't going to worry about it until it got a little closer to Christmas. However, I was blog surfing the other day (Me? Spending hours on the computer? Really? No way!) and found this darling label for my vanilla bottles. And the best part about it is that it is FREE!
I am so excited to just be able to print these off and Voila! My bottles will be done. Aren't these cute?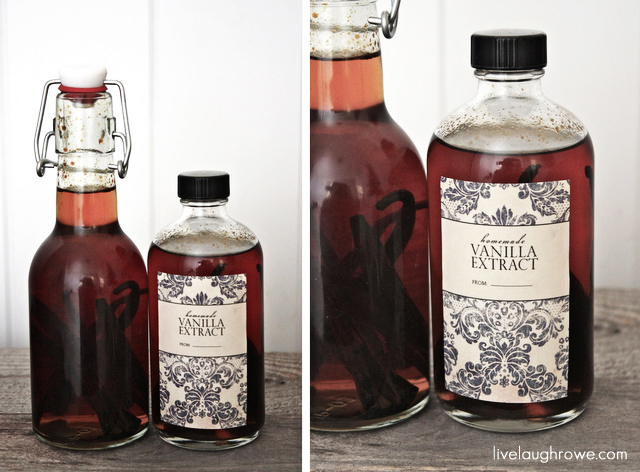 Just hop on over to Live Laugh Rowe to print the label for your bottles. AND she's offering a great giveaway to help encourage you to make your own vanilla.
Thanks so much Kelly! You've just made my life a little less crazy around the holidays.
This Pin Rocks!