I don't think anyone would disagree that Phoenix is HOT! My grandchildren live there and it seems that no matter what time of year that I visit, we always have warm weather. So that means that Grammy (me) is always looking for things that we can do inside where it's cooler! On my last visit, we happened to find Makutus Island in the Phoenix/Chandler area and we hit the jackpot!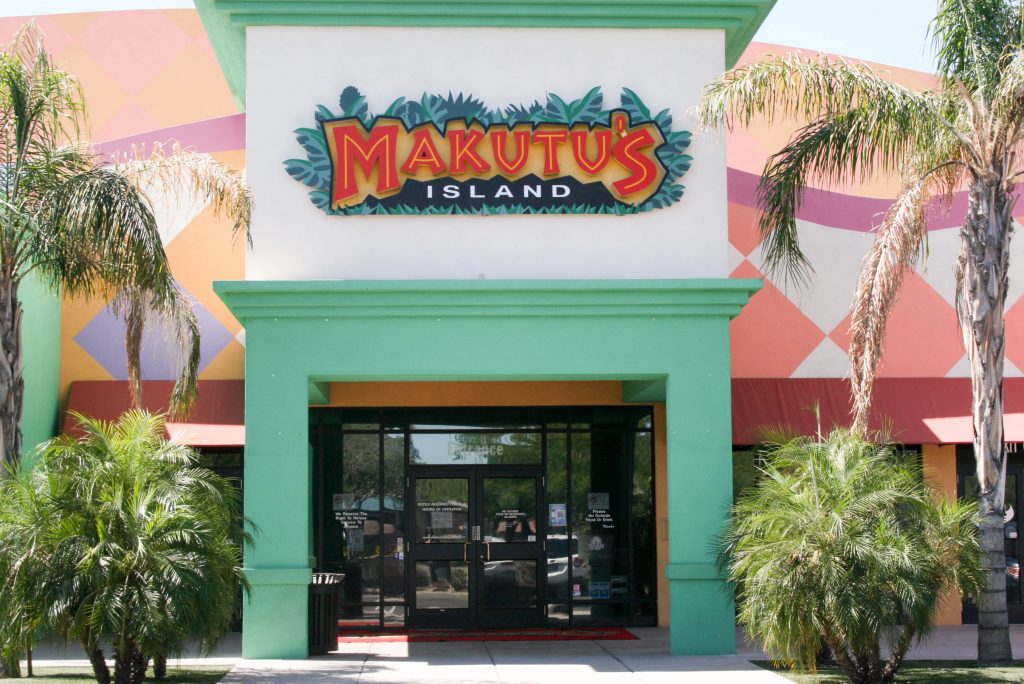 Located at 6919 W Ray Rd in Chandler, AZ, Makutu's Island was a lifesaver as the temperatures climbed closer and closer to three digits.
Makutu's was perfectly air conditioned and perfectly priced with kids from 1 thru 17 for $11.99 and for every child, an adult gets in for free.
Wrist bands are given to every participant and the bands are numbered and assigned to the head of your party. When you are ready to leave, the Makutu staff checks the numbers to make sure that every child is leaving with the correct person. This Grammy appreciated the attention to their security detail.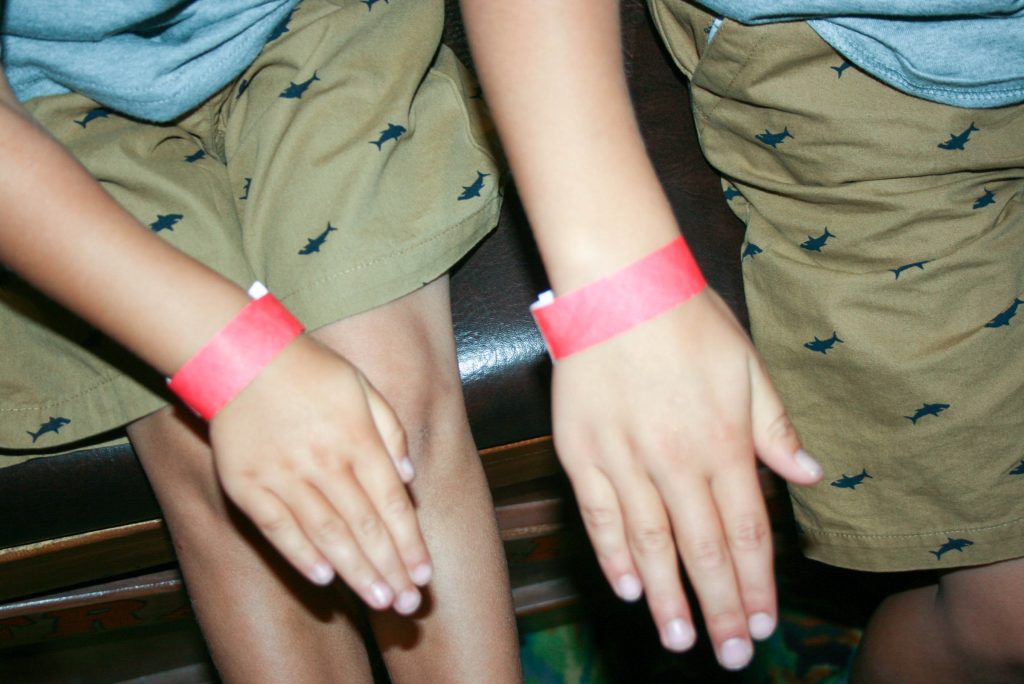 All of my grown children know very well how much I dislike Toon Town in Disneyland. When my children were littler, it made me so nervous to have them go in the door of a building there and then they would disappear and I had no idea where they would be coming out. That makes for one very nervous mama! Good job Makutu's on making Grammy a little less worried.
The inside of Makutu's is brightly colored and very engaging and stimulating. All of the attractions that kids can play on had a jungle theme and they had two slides that looked like elephant trunks. Very cute!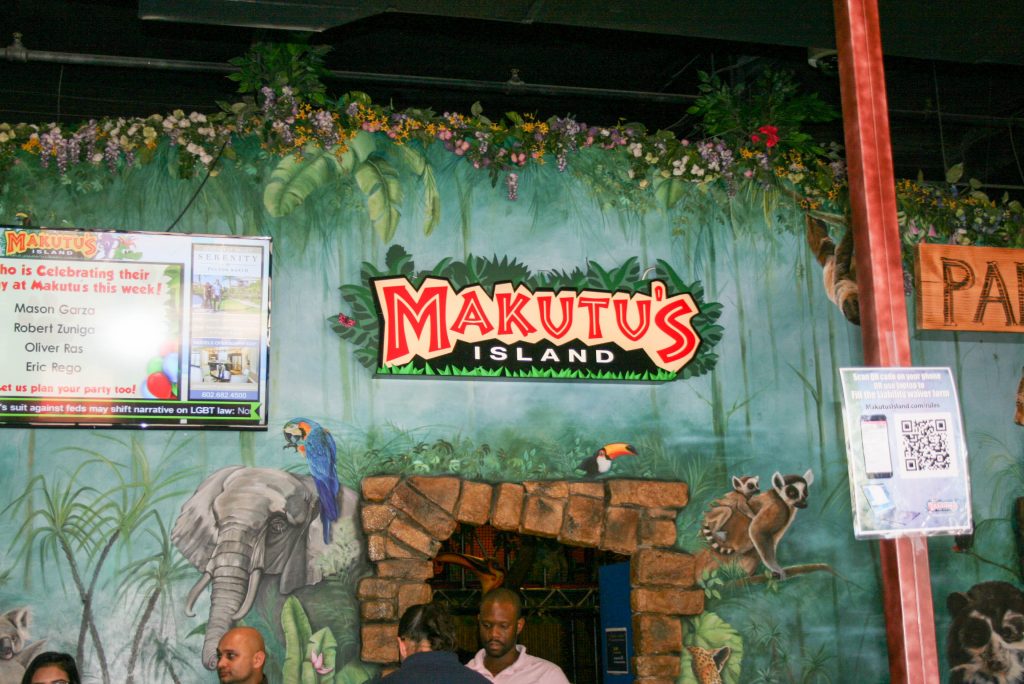 The entrance to some tunnels. Roar!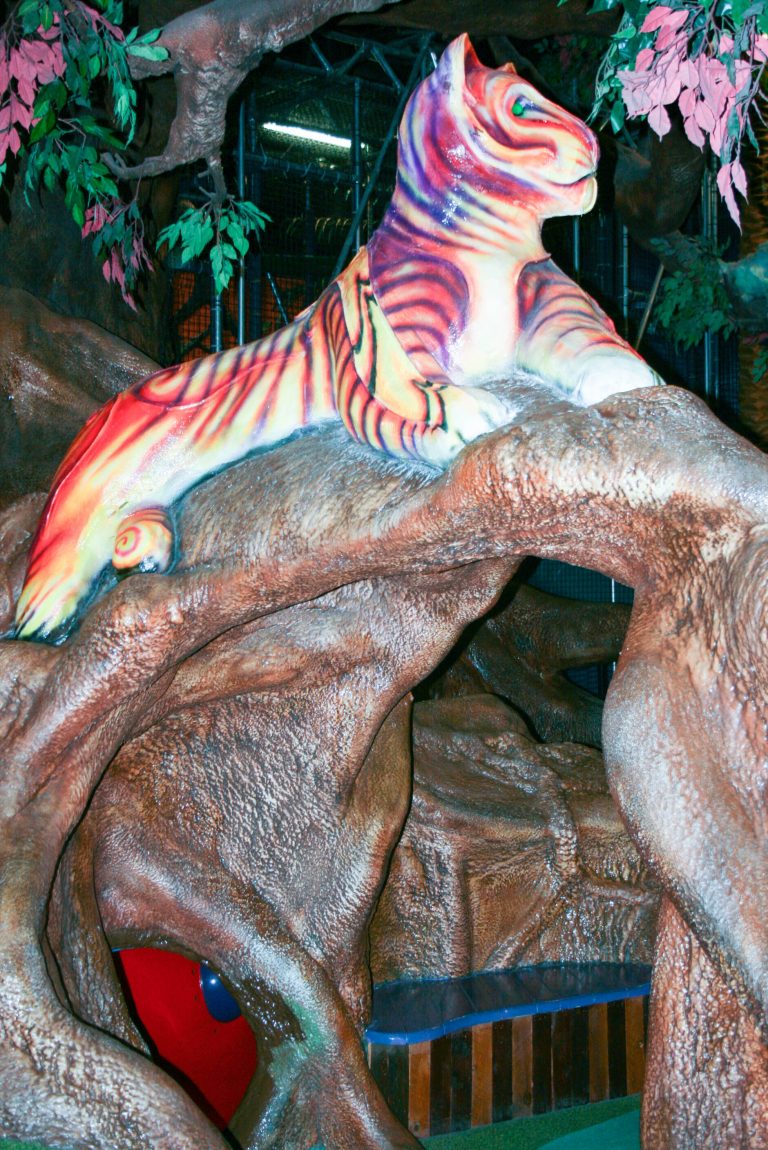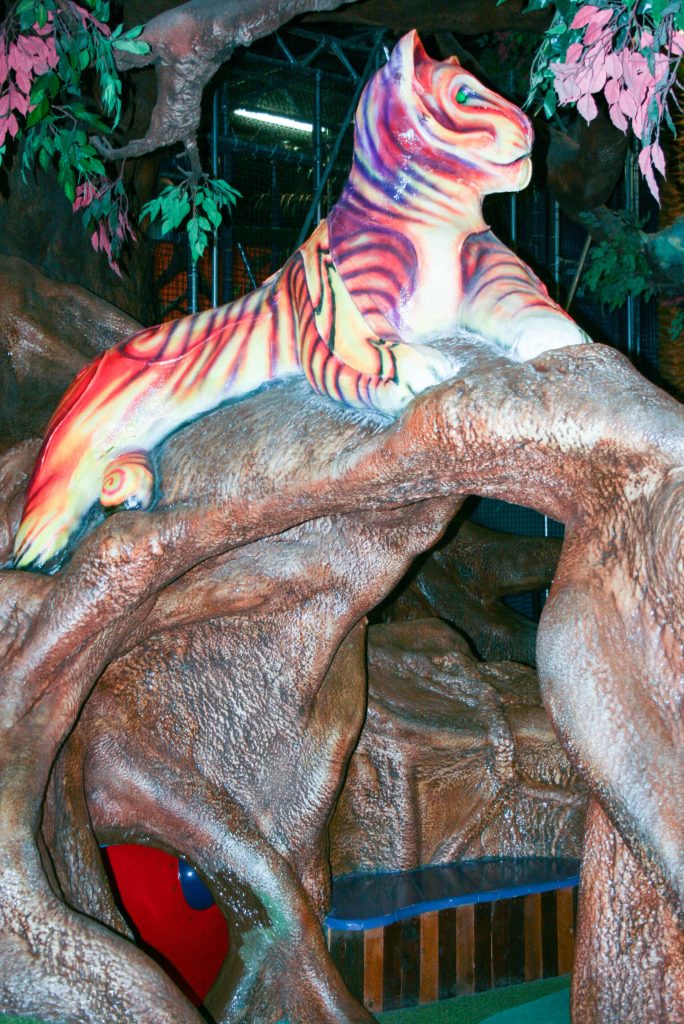 Do you think this is where Toucan Sam lives?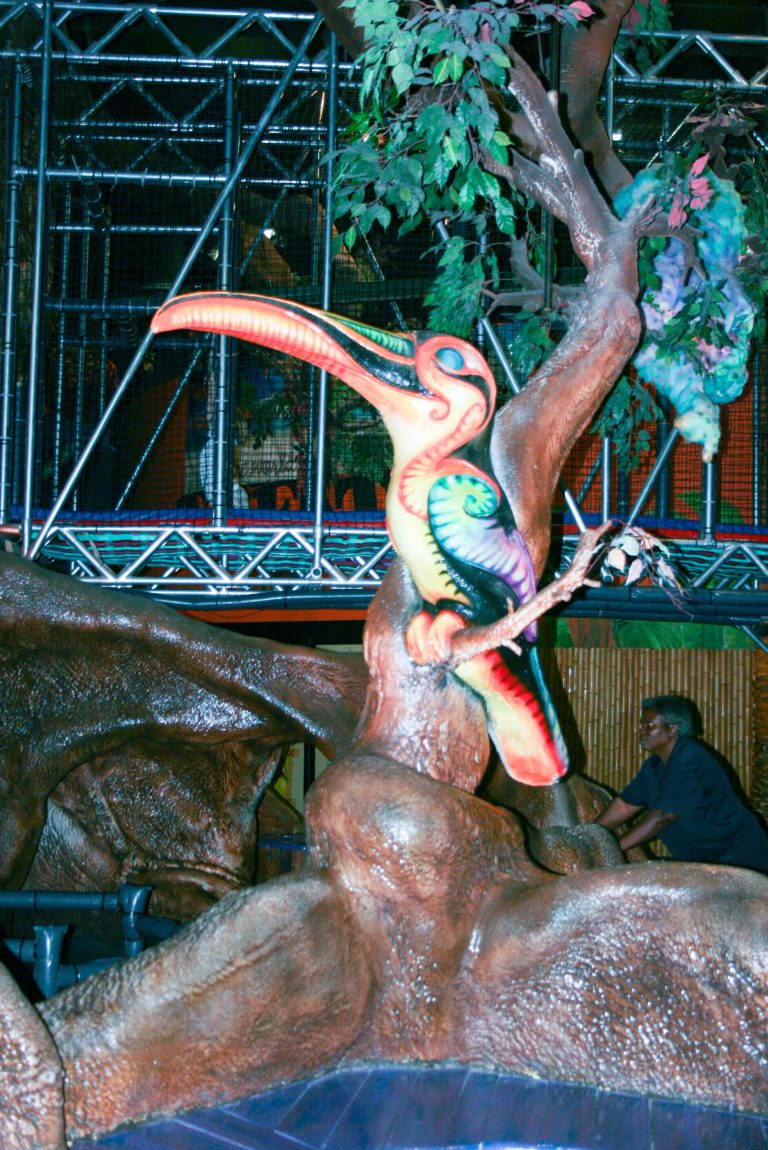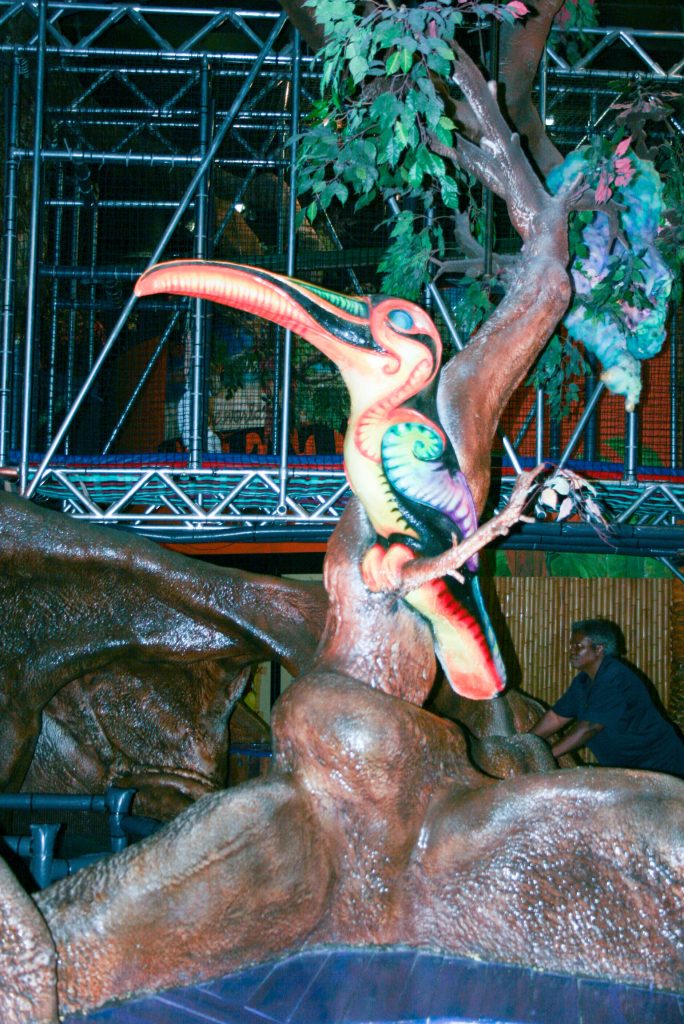 More tunnels and slides!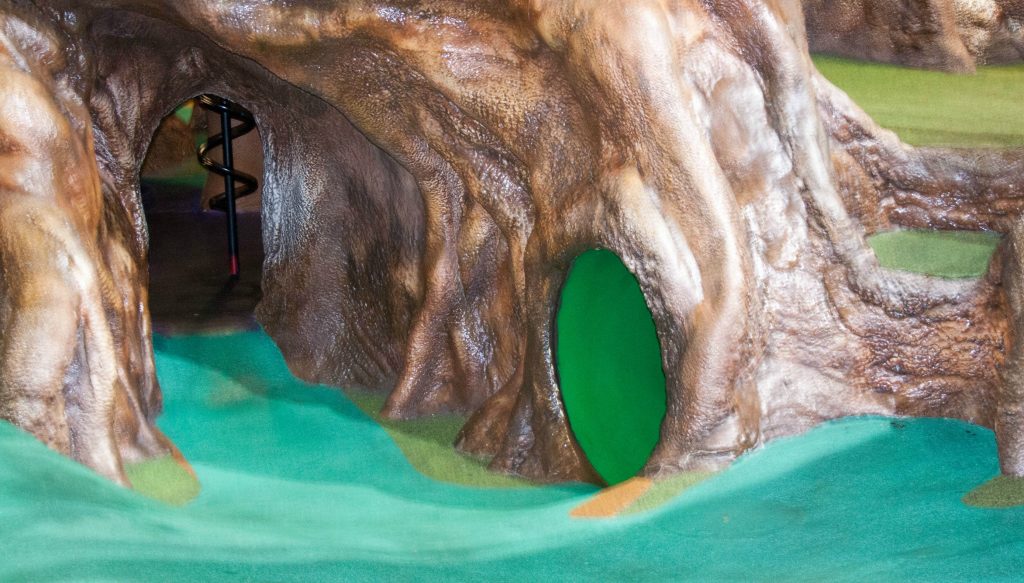 Their brightly colored aquarium: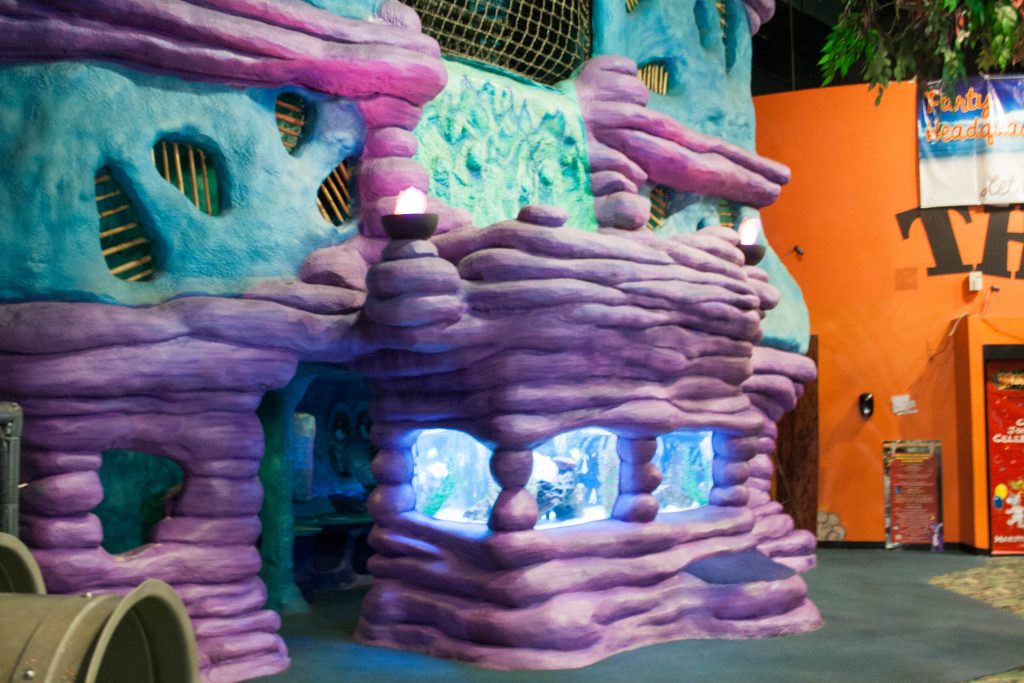 They also have an arcade which we didn't take advantage of. We needed all of our little "honey bunches of oats" to get their wiggles out and mom is not a big fan of just playing video games.
There is also a little restaurant where you can order the usual amusement park snacks. We brought our own and took a time out for everyone to refuel and get ready for round two.
Oh and there is a little corner sectioned off for crawlers and toddler with padded cushions to crawl over and a small slide they can go down (with some adult help!)
Overall we had a great time and I would definitely recommend Makutu's Island to those in or visiting the Phoenix area.
It's a "cool" place to go. Both for fun AND their air conditioning!