We have a darling family that lives across the street from us. The father graduated in music and by trade is a piano tuner amongst other things. They have five children who are very musically talented and they can play multiple instruments. There are four boys and their last is a little girl who does her darndest to keep up with her four older brothers. We really enjoy watching the kids in this family playing outside instead of being in the house glued to a computer.
Recently this family got a dog.
Their dog often gets out of the yard and excitedly runs around the neighborhood. It has been comical to watch all of the kids running after the dog, trying to haul him back home.
The family was brilliant in what they decided to name the dog.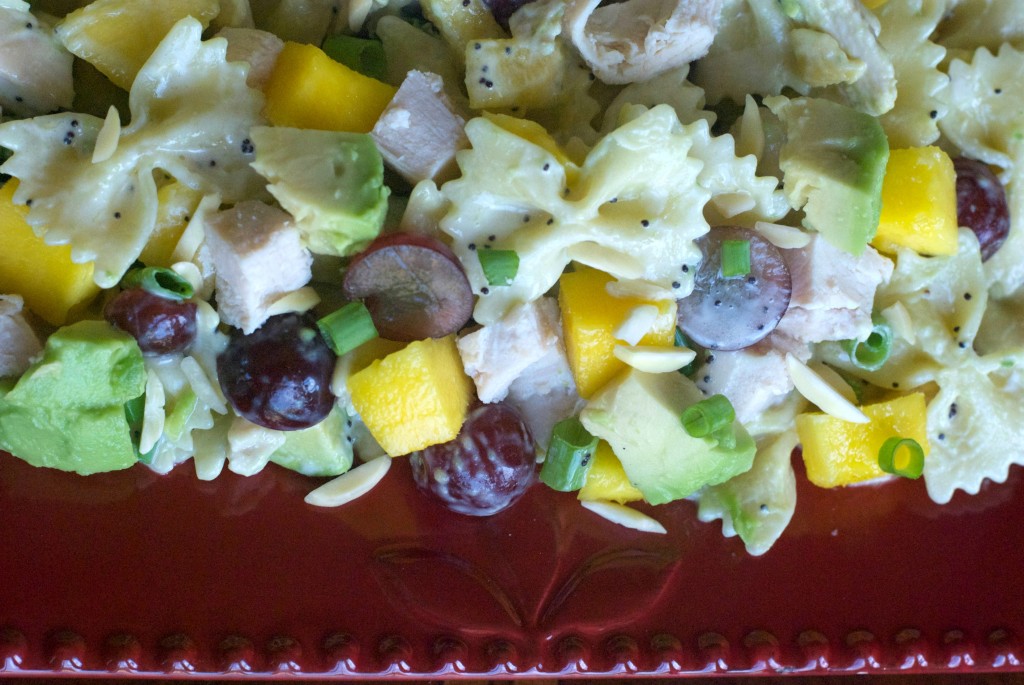 Because of their family's interest in music, of course they had to name the dog with some kind of musical connection.
And they certainly did.
Are you ready to hear what they named him?
Jude.
So as I'm sitting on my front porch, eating some of this amazing Mango Pasta Salad that I pinned from A Bountiful Kitchen, I am watching their kids running around trying to catch their dog and yelling " Hey Jude! Jude! Hey Jude!"
Yup. Absolutely brilliant.
I don't know if you will be lucky enough to have the same kind of entertainment while you eat this Mango Pasta Salad as I did, but no matter. Just put on a Beatles CD, scoop up a big bowl of pasta, sit on your front porch and imagine a big black dog running down your street. It doesn't get any better than this.
This Pin Rocks!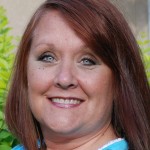 Mango Pasta Salad
Ingredients
3/4

lb

bow tie pasta

1

bunch chopped green onion

green parts only

3

cups

red seedless grapes

1

ripe mango

diced

2

cups

boneless

skinless chicken cut into cubes

1-2

avocados cut into cubes

Slivered almonds to taste

3/4

cup

mayonnaise

1/3

cup

sugar

2

tablespoons

lime juice

2

teaspoons

poppy seed
Instructions
Cook pasta as directed on package. Drain and rinse with cold water, set aside to cool.

To make the dressing, mix mayo, sugar, lime juice and poppy seeds in a bowl and whisk with a whisk. Set aside for a few minutes to allow the sugar to dissolve.

When the sugar has dissolved, pour half of the dressing over the pasta and chill for at least two hours but overnight is better to allow the pasta to absorb the flavors of the dressing.

Add the green onion, grapes, mango, avocado and chicken to your pasta. Pour on the remaining dressing. Refrigerate until ready to assemble salad then add the slivered almonds right before serving.
For some other real yummy salads, check these out!
Mediterranean Chicken Salad with Creamy Balsamic Dressing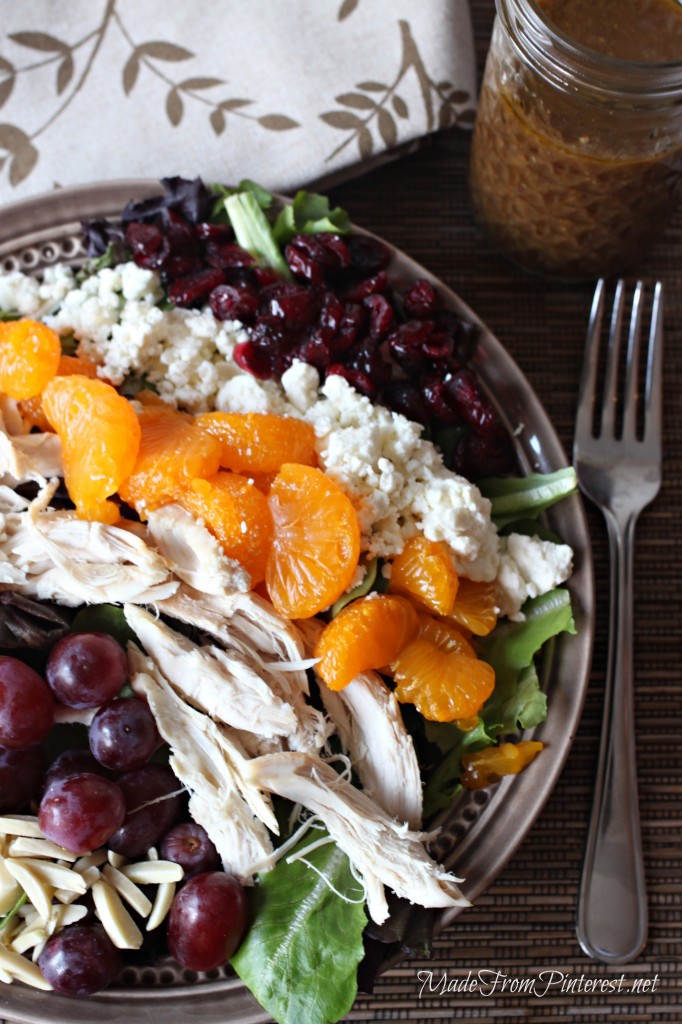 THEE Best Cashew Chicken Salad
We're sharing this post with:
Living Well Spending Less