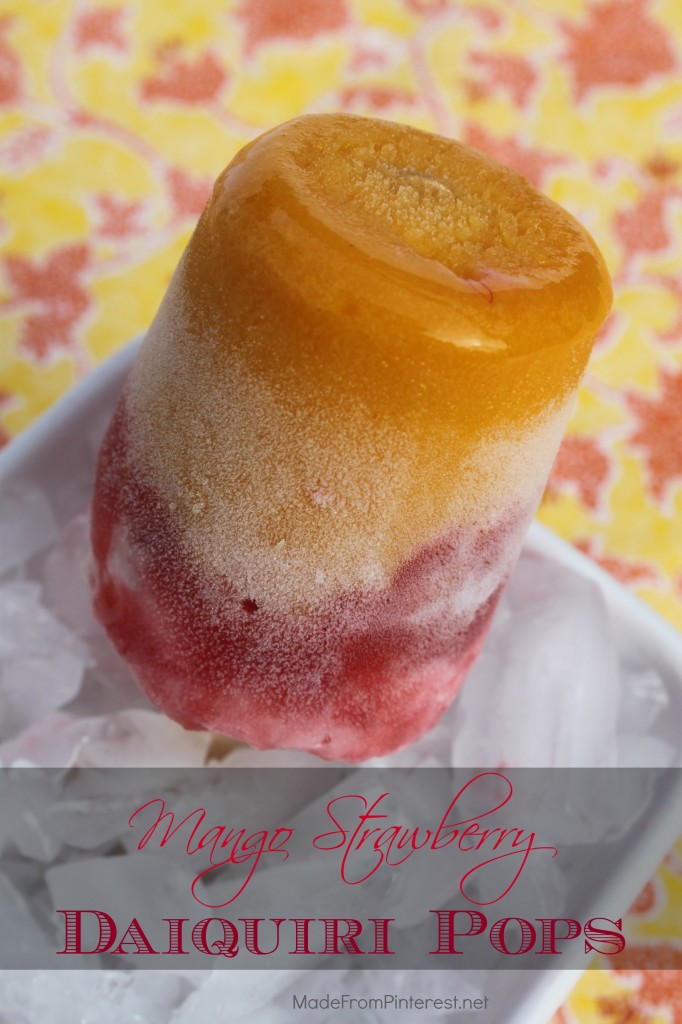 This last week we three sisters and our families have been together for a family reunion. Yesterday we went on a hike that was pretty challenging. We had a great time, and saw some amazing views. When we got done, I took my husband straight to the airport to head home. I felt sorry for whoever got to sit next to him!. We were all pretty dusty and dirty after hiking for several hours. But it was worth it. I wish we had these Mango Strawberry Daiquiri Pops on hand at the end of the hike!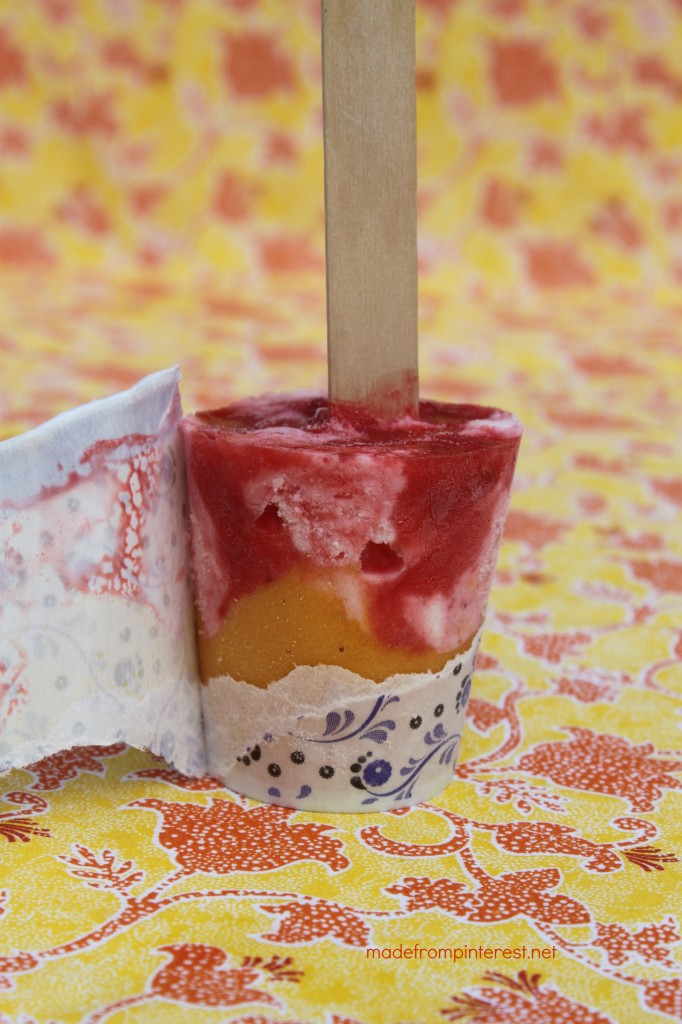 But the one who really deserved this special treat at the end of the hike, was my brother in law, Debbie's husband. At the very end of the trail, he fell and hit his head. 13 stitches later, he deserved something as good as these! I guest posted this recipe for Mango Strawberry Daiquiri Pops a few weeks ago at My Kitchen Escapades. You will pleased at how easy and healthy they are. These are sweet, healthy, delicious and refreshing.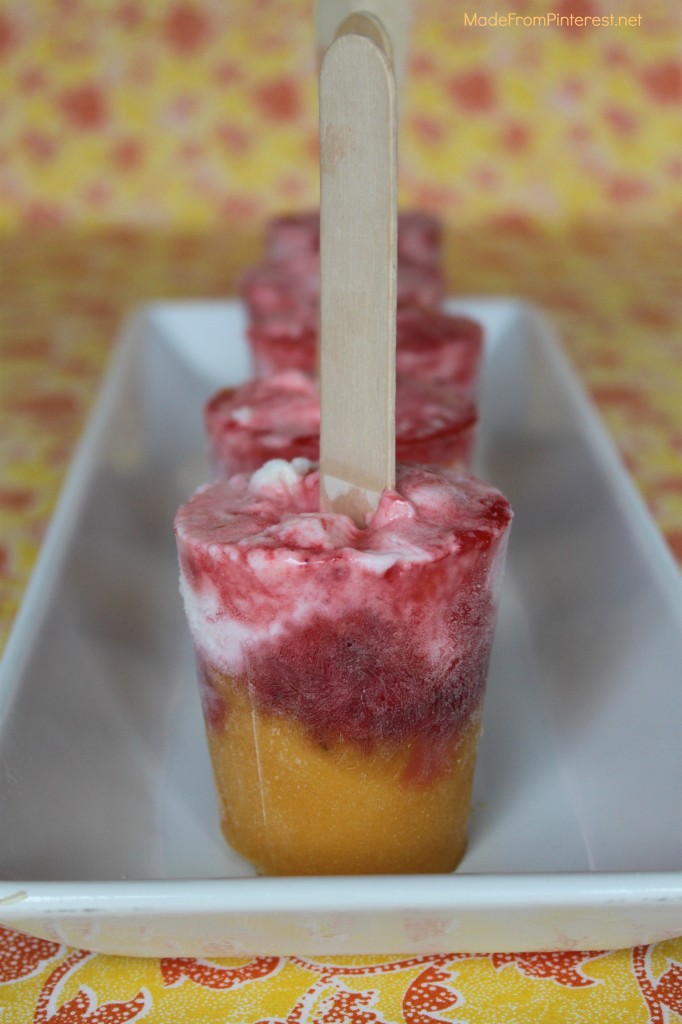 Made with vanilla frozen yogurt, frozen strawberry daiquiri mix, fresh sliced strawberries and mango sorbet, these are simple to make and look as good as they taste. Check in with My Kitchen Escapades today and with us tomorrow to learn how to make homemade Mango Sorbet that you can use in this recipe or enjoy on it's own.

Sites we are linking with today: Keeping it Simple Crafts, Ninth Street Notions, Making the World Cuter, Sew Can Do, This Gal Cooks, Say Not Sweet Anne, Jembellish