This is a sponsored post written by me on behalf of Maverik as part of the Mom It Forward Blogger Network. All opinions are 100% mine.
Do you get excited as I do when you hear the words "ROAD TRIP!"? My husband and my kids know that I am always up for a road trip.
I recently went on a road trip with my wonderful daughter and awesome daughter-in-law. We decided that we wanted to have a girls getaway weekend and so we headed on down to St. George, UT. One of the things that we did while we were there was seeing the play Beauty and the Beast at the Tuacahn Theatre. The amphitheatre is outside, the weather was perfect that night and we had the best time.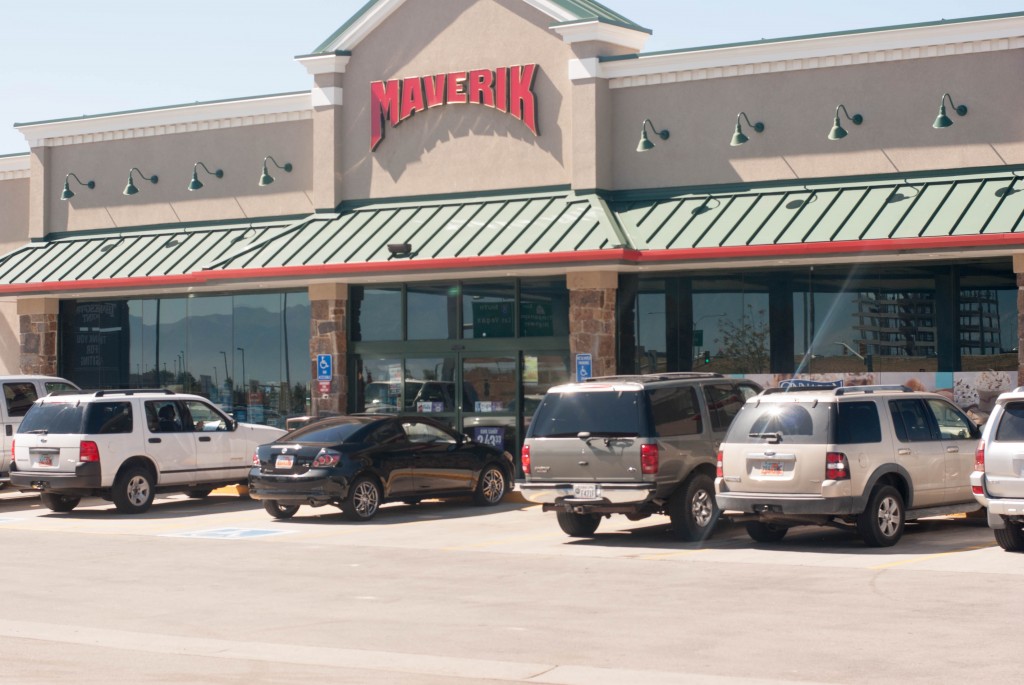 Before we left, I happened to notice that my local Maverik Gas Station had a new Nitro Debit Card so I applied and got my card. The signup process was "beauty"fully" easy. (pun intended) Because it's not a credit card, there's no credit check. Your bank account just needs to be verified and your card will be on it's way in the mail. The "beauty" of this card is that it's not a credit card and I don't get a huge "beastly" bill at the end of the month. All charges are just taken directly from your checking account and you're done.
Another "beauty"ful feature of this card is that you earn rewards. Look at what you get with this card: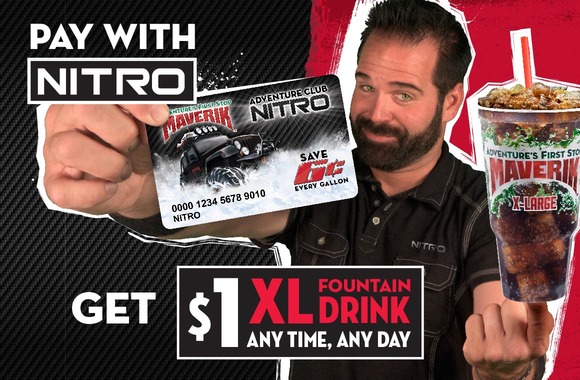 • Save 6¢ per gallon on fuel — every gallon, every day
• Instant price match on fuel — Maverik matches the pump price of any qualified local competitor if it's lower than the everyday 6¢ discount
• $1 fountain drinks (up to XL cups or 64-ounce refills)
• Earn 2x Trail Points and spend 'em to…
• Win Stuff like trips, adventure vehicles & more
• Buy Stuff like G-Cards, mugs, apparel & gear
• Give Stuff by turning your Trail Points into charitable donations
• "Nitro Nights" — free access to movie premieres, concerts, and events when you present your Nitro card.
• Follow Nitro on social media for the hook-up: (Facebook, Instagram, Twitter)
• Get an instant $5 G-Card just for signing up!
So, back to our Beauty and the Beast road trip. Of course we three gals stopped off at my nearest Maverik to get our road trip snacks and here is a picture of my favorite drink. Isn't she a thing of "beauty"?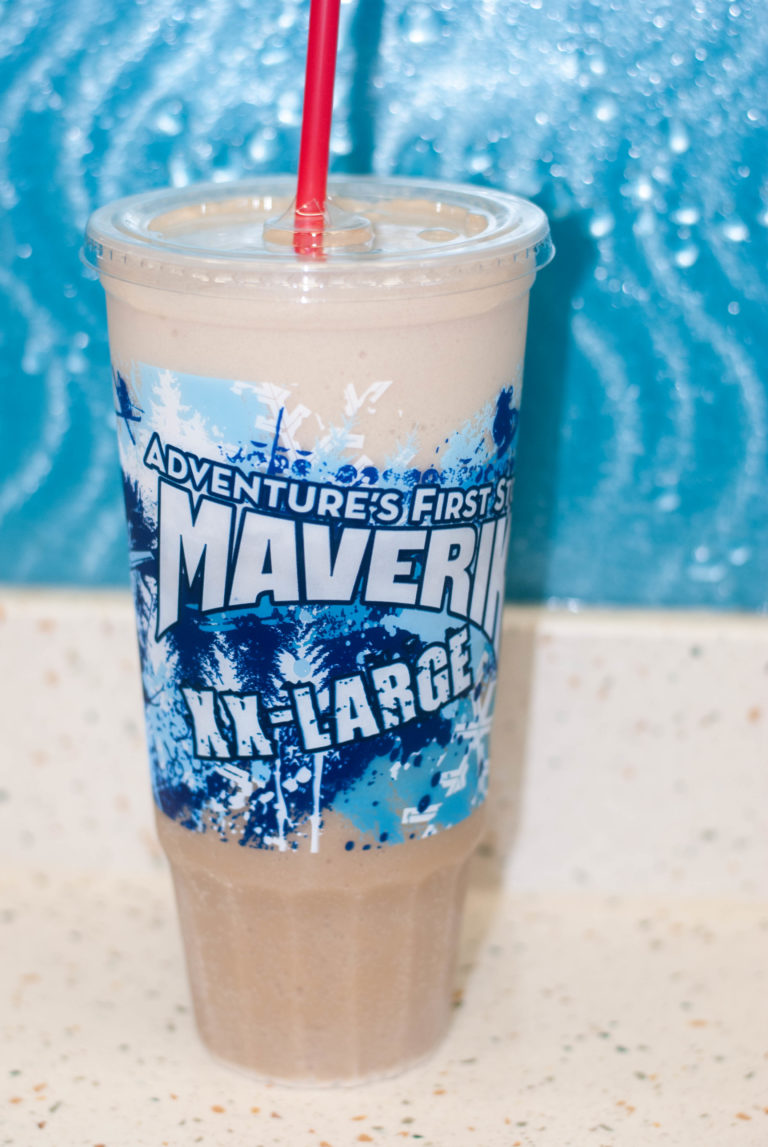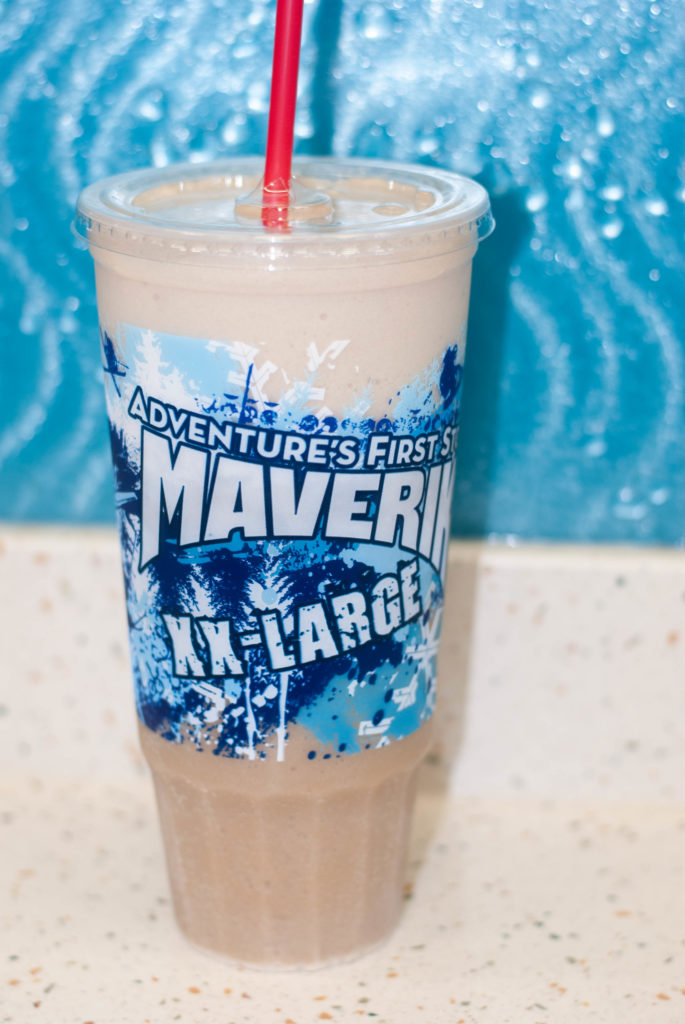 If you are wondering what this is, it is a coke with some French Vanilla Creamer mixed in. Pure bliss.
Mine was an XX Large but with your Nitro Card you can get XL Drinks for just a buck and you can earn rewards for a free one. Just look, I'm on my way! When applicable items are purchased with your Nitro Card it automatically keeps track of your purchases online. Not another punch card for your wallet! "Beauty"ful!!!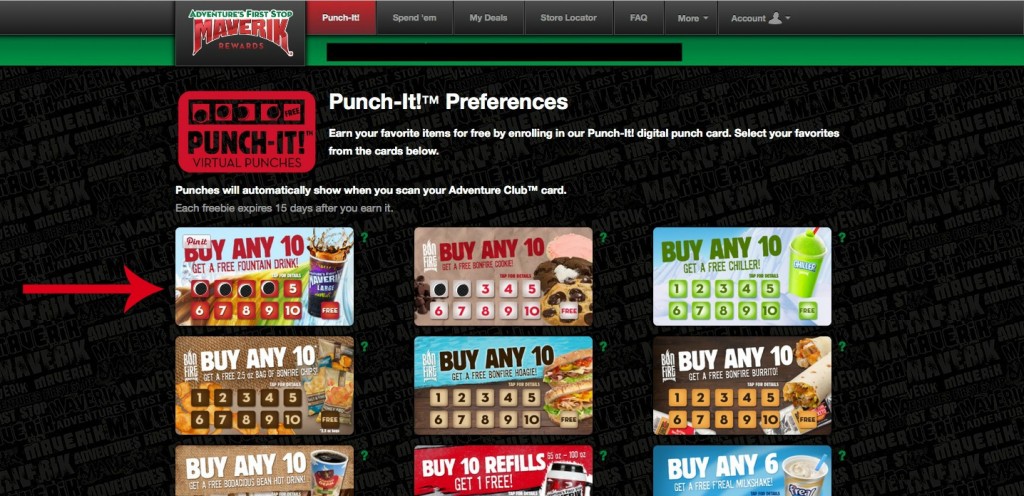 Now, can we talk bathrooms? After my XL drink, we obviously needed to make a pit stop and everyone knows that gas station bathrooms can either be "beauty"ful or "beast"ly. Our family thinks that the restrooms at Maverik's have always been one of their greatest selling points because their restrooms are clean and "beauty"ful. Nuff said.
One last thing about Maverik is that we have always encountered the nicest people working there. While I was taking a picture of my "beauty"ful coke and creamer drink, one of Maverik's employees was teasing me and struck a pose for me. I'm sure that you'd agree that he is far from having a "beast"ly demeanor!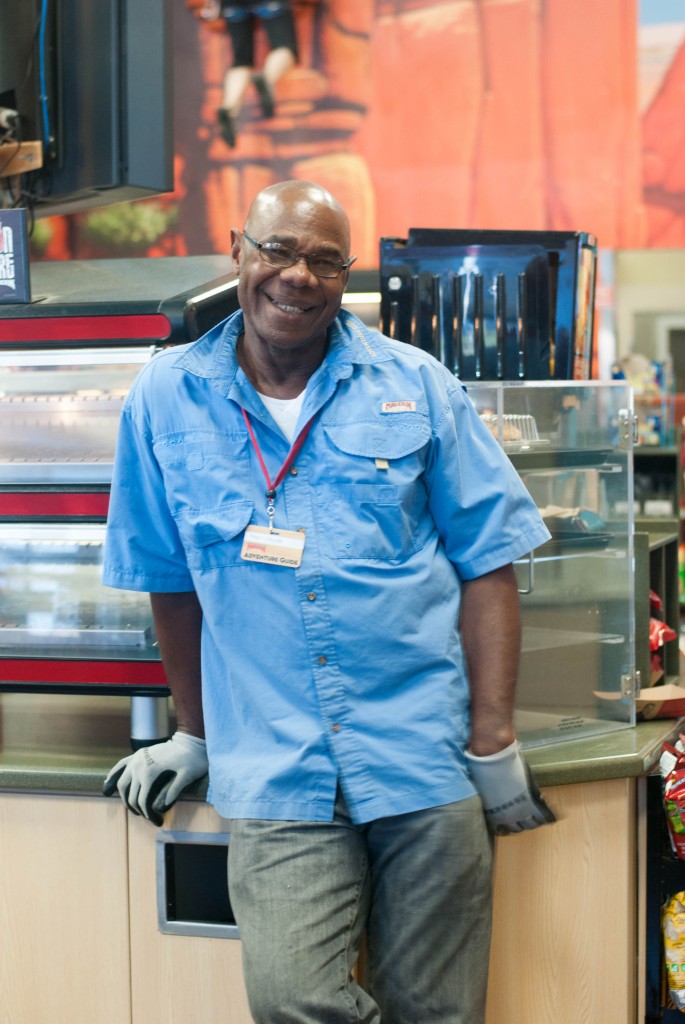 So if saving money is a "beauty"ful thing for you, or if you are as hungry as a "beast", then hurry up and get your Nitro Debit Card and head on down to your local Maverik Adventure Stop. They are a class "act".