This is a sponsored post written by me on behalf of Bar-S Foods for IZEA. All opinions are 100% mine.
Michigan Dogs are a Northern New York regional favorite. Unless you have been to the North Country, you have never tasted anything like it! We just recently made a trip to NY to the town where my hubby spent his high school years. I had heard of the fame of Clare and Carls Texas Red Hots. It was nothing like I expected. It is only open seasonally, it is tiny, and it is a shack with a horseshoe counter that looks like it is about to fall down. Not the counter, but the building. But trust me, the residents of Plattsburgh, will never let that happen, because their love for this hot dog is intensely loyal.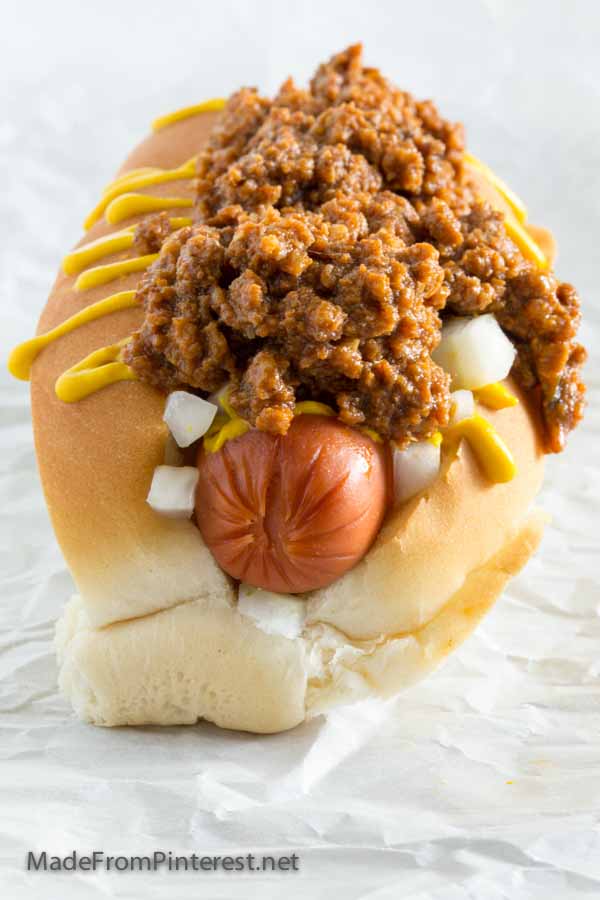 Clare and Carl's is famed for its recipe and you know they are not giving it up. This recipe is our version of this small town favorite. Get ready for some heat, because it is spicy! And, no, it is not a Chicago Dog, it is definitely not a chili dog, because Michigan Sauce holds its own. It is thicker, meatier, more spicy and the meat has a very fine consistency.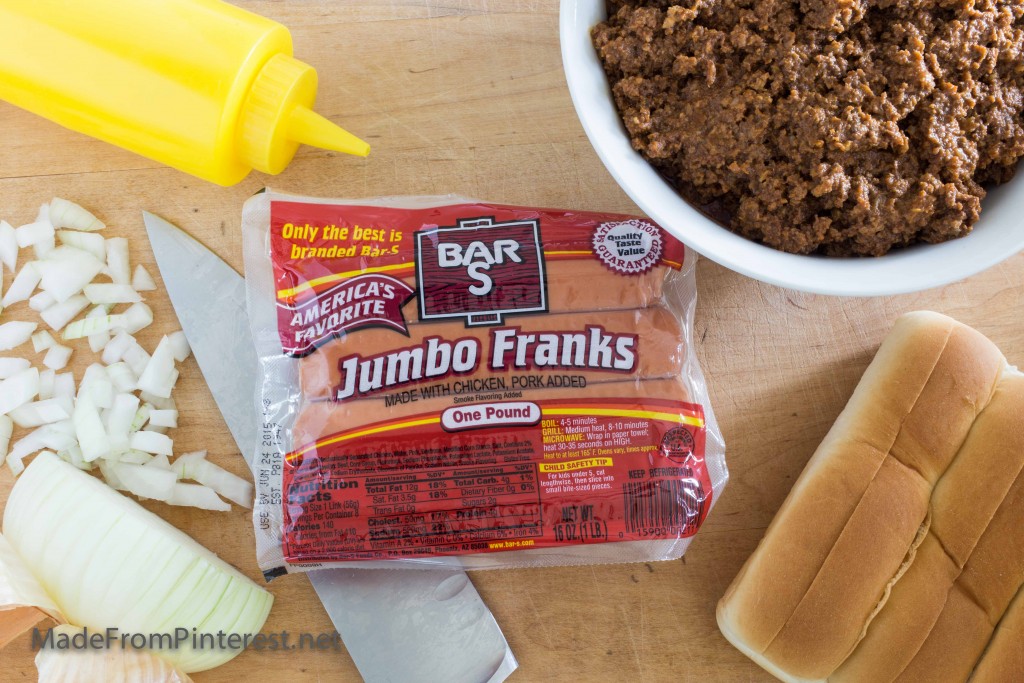 When Bar-S contacted us asking us to share a recipe for their Cartin' Around the Country campaign sharing regional favorites, I knew this was the recipe to share. They are sharing all kinds of unique dogs on their Facebook and Web page, be sure to check it out and learn more about their hot dogs. Bar-S hot dogs are great value in a budget friendly meal like this. This is a filling, easy recipe year round. The recipe for the Michigan Sauce makes a lot. It freezes really well, which makes this a meal that is perfect for busy nights.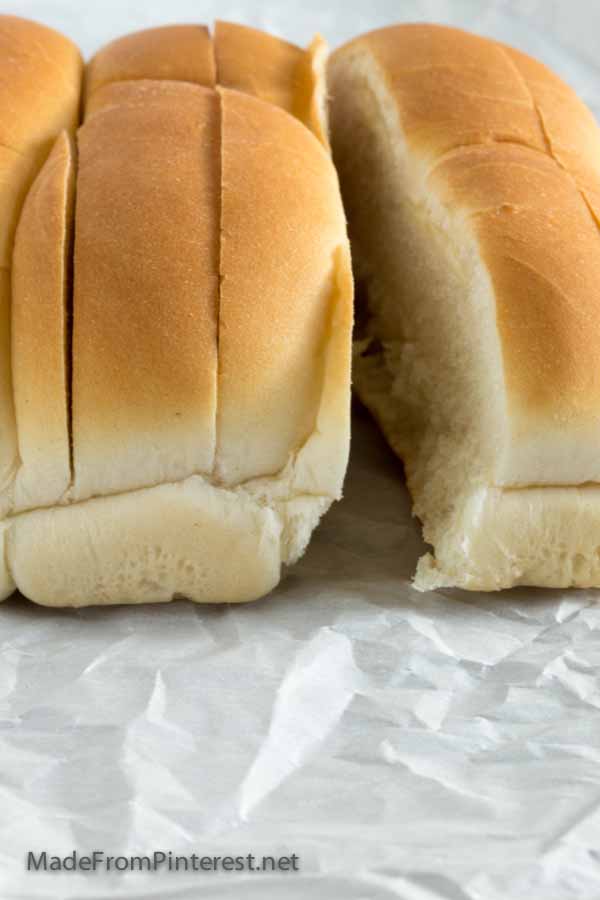 A traditional Michigan Dog, which has nothing to do with Michigan at all, I can find no real history as to why they have acquired this name, is not made with a dog bun. Rather, they are served on New England rolls. They are sort of like short loaves of bread. If you can't find them, don't stress. These dogs taste great on regular hot dog buns as well. You can choose to have mustard or no mustard, onions or no onions, but the traditional dog is served onions, buried, with mustard. You can check out this 45 second video to see how easy it is to build your own!
Michigan Sauce is normally cooked on the stove for several hours. I just didn't have the patience for that, so I made mine in a crock pot. It was sooooo easy! The sauce is one of those that gets better the next day, so don't be afraid to make it ahead of time and heat it up for dinner.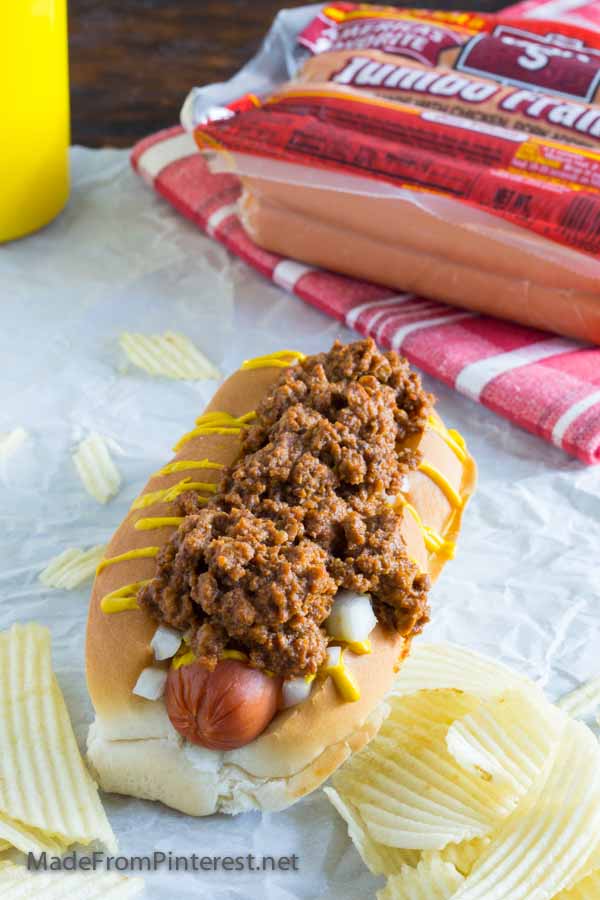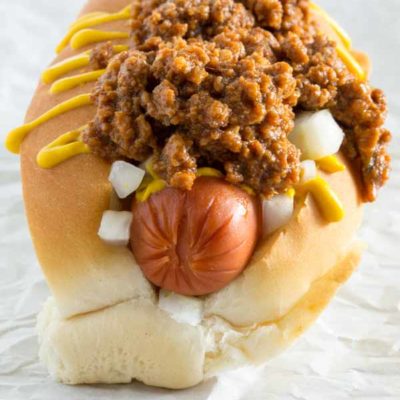 Michigan Hot Dogs
Ingredients
2

lbs

lean ground beef

1

15 ounce cans tomato sauce

4

teaspoons

chili powder

2

teaspoons

cumin powder

2

teaspoons

garlic powder

2

teaspoons

ground black pepper

2

teaspoons

dried onion flakes

2

teaspoons

crushed red pepper flakes

1/4

teaspoon

hot sauce - optonal
Instructions
Combine seasonings with tomato sauce. Mix with ground beef as if you are making meatballs. Put the mixture into the crock pot and cook on low for 2-4 hours. When cooked, the meat will need to be broken up. The sauce is traditionally has no chunks of meat, the meat is broken up to a very fine consistency.

You may also simmer this on low for 2-3 hours on the stovetop, but I find the crock pot easier.

Leftovers freeze well.
Visit Bar-S Facebook for a chance to win products & prizes!
Find more information on Bar-S products
This awesome post has been shared with Homestories A to Z and Whipperberry.